Internet vandals temporarily changed the Wikipedia page for Sen. Susan Collins (R-Maine) on Friday afternoon to state that she is a "traitor to women" and, in a separate edit, "a character from the book The Handmaid's Tale."
The edits to the page, first noted on Twitter by writer and activist Tré Easton, came amid Collins' announcement on Friday that she would vote in favor of Supreme Court nominee Brett Kavanaugh.
Who did this? I want to shake their damn hand. pic.twitter.com/PHa27uMUw9

— Tré Easton (@treeaston) October 5, 2018
The first edit added to Collins' biography at 2:26pm CT said that she is a "traitor to women." The edit was deleted 1 minute later and, according to the IP address connected to the user, was made from a New York-based computer.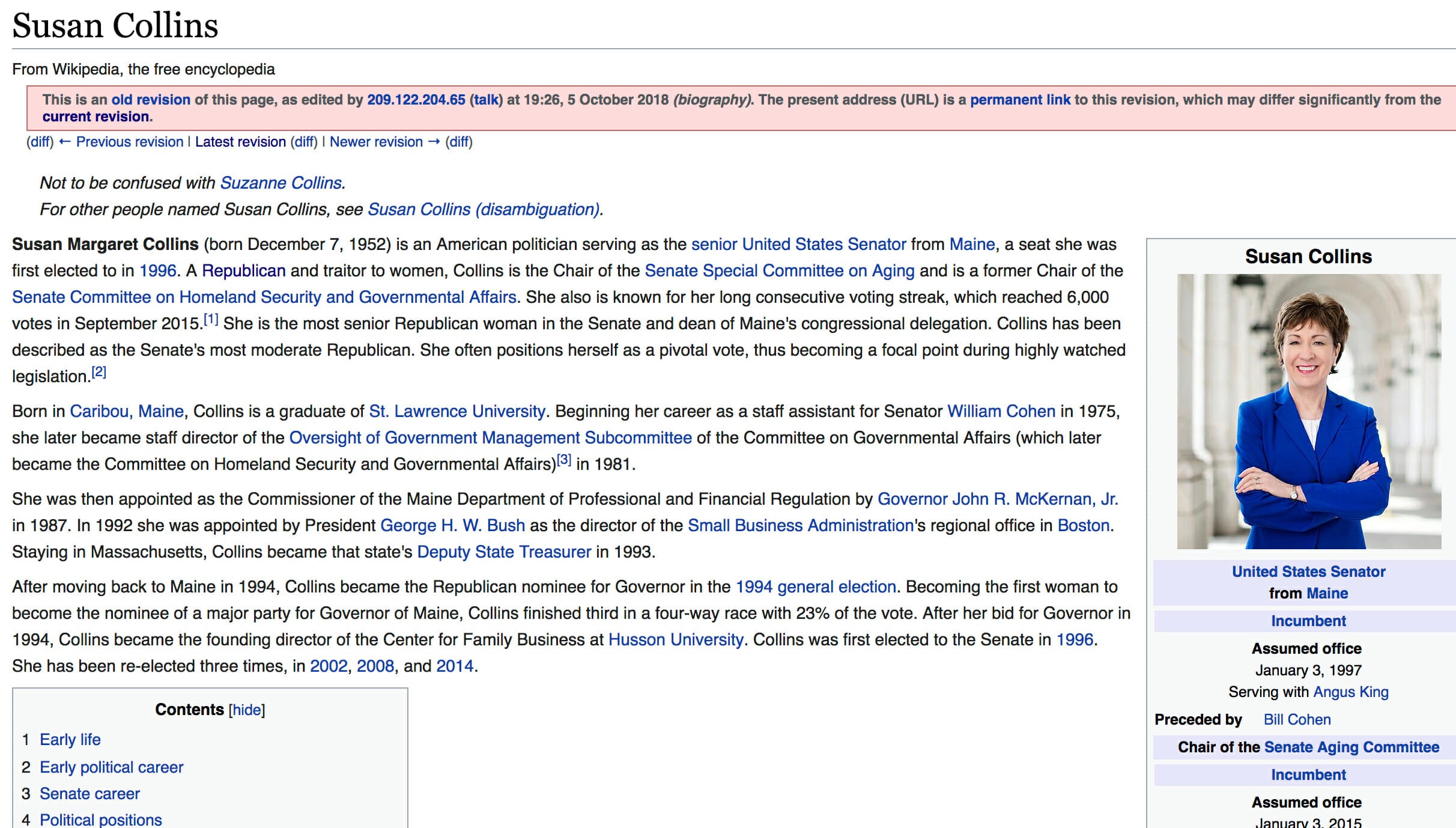 A second edit at 2:31pm, also reverted within 1 minute, changed the first line of Collins' Wikipedia entry to state "Aunt Lydia (born December 7, 1952) is a character from the book The Handmaid's Tale.'" The IP address of the user who made the change is hosted in Liverpool, England.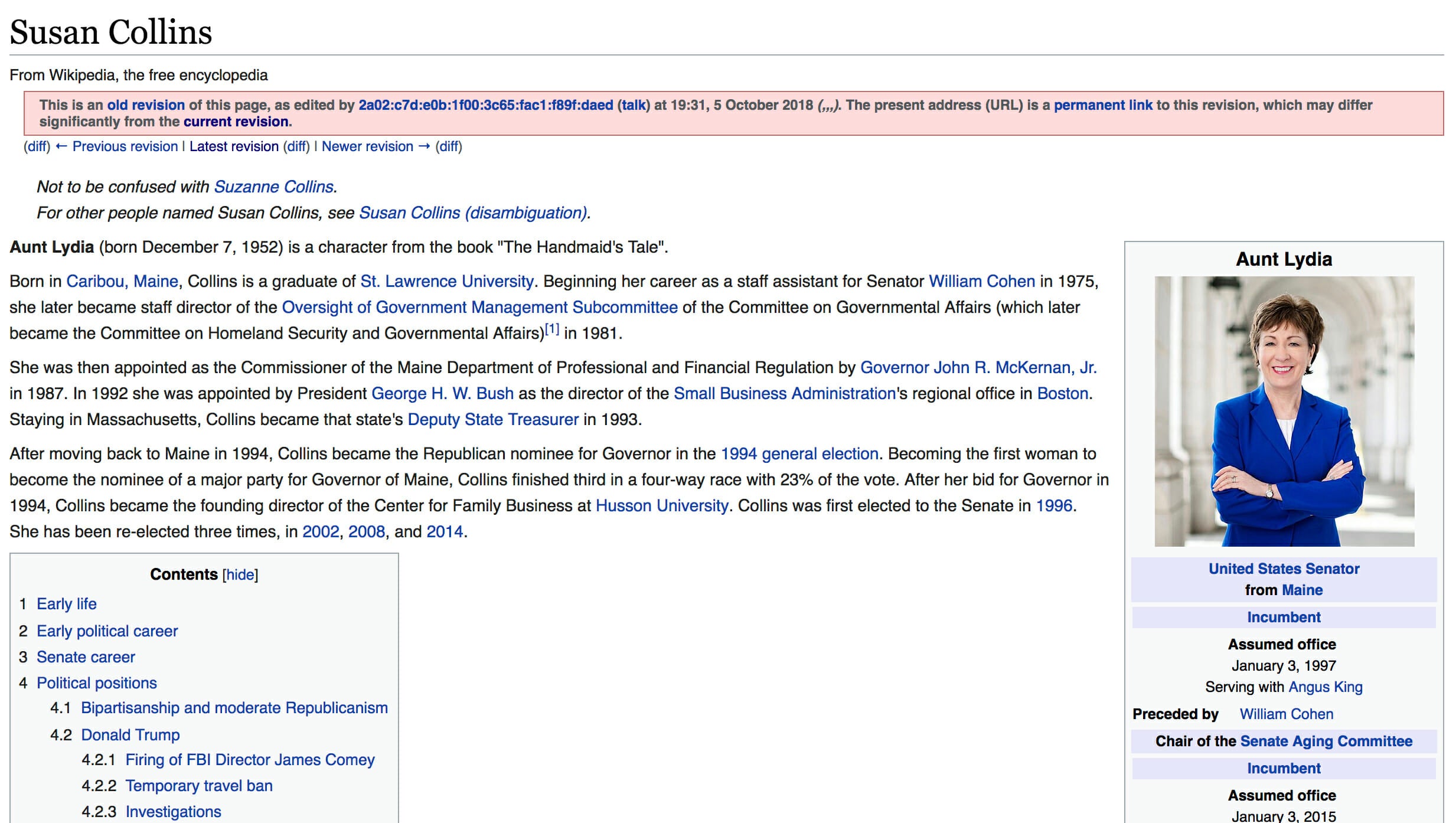 The backlash to Collins' speech came swiftly on Twitter and elsewhere. Her affirmative vote for Kavanaugh, who has been accused of sexual assault, guarantees that Republicans will have enough votes to confirm him. A crowdfunding website raised more than $2 million for an eventual opponent of Collins—and then crashed—after she announced her decision.
Kavanaugh and the woman who says he sexually assaulted her when they were in high school, Christine Blasey Ford, both testified before the Senate Judiciary Committee last week. A viral photo of senators at the hearing was compared to a scene in The Handmaid's Tale, the dystopian novel and Hulu series in which women are seen as second-class citizens and ritually raped.
A Democratic aide was arrested earlier this week and faces five federal charges in connection with the posting of senators' personal information during Kavanaugh's testimony. The cellphone numbers, personal email addresses, and home addresses Senators Mike Lee (R-Utah), Orin Hatch (R-Utah), and Lindsey Graham (R-S.C.) were posted to Wikipedia and circulated on Twitter last week.
READ MORE: