Politics and pornography have a lot in common. Both industries are filled with bad actors and are sometimes frowned upon by segments of the society that they serve. Only recently have we seen the two businesses converge in the form of political porn parodies. And since President Donald Trump entered politics, the market for Trump porn has been booming. 
When political porn parodies went mainstream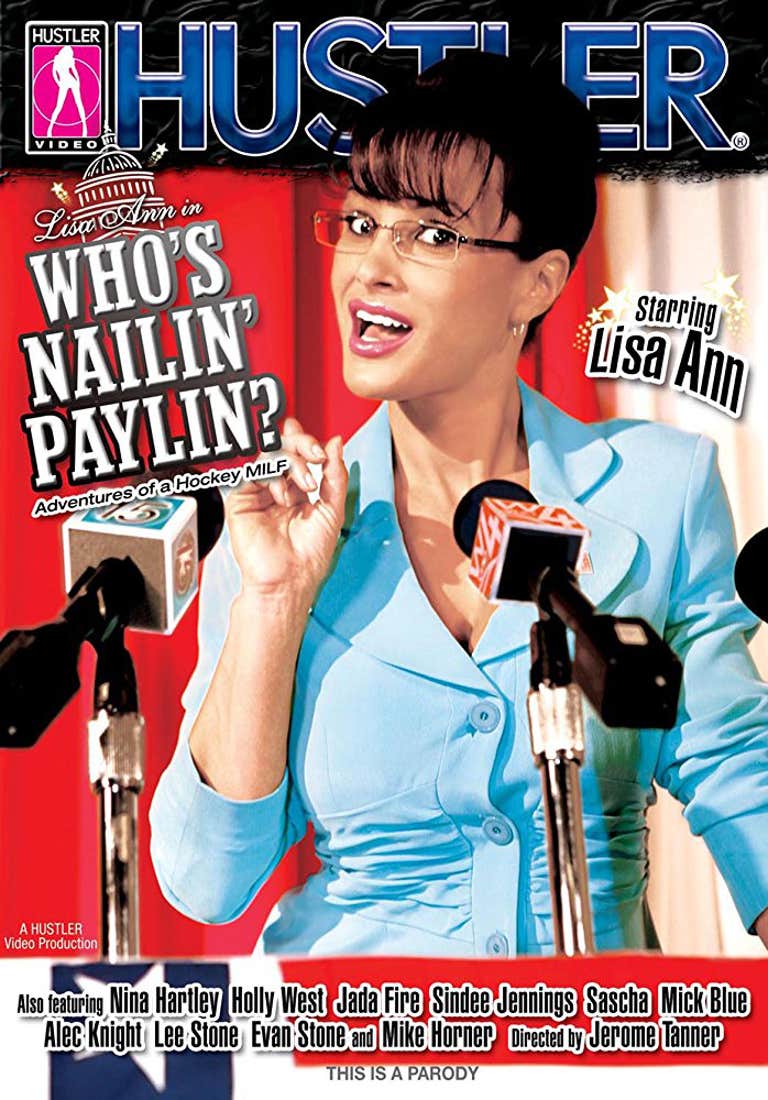 The political porn parody genre went mainstream with the 2008 hit, Who's Nailin' Paylin? The film, which was produced by Hustler, starred Lisa Ann as former Alaska Gov. Sarah Palin, who became famous when Sen. John McCain (R-Az.) added her to his presidential ticket in 2008.
It spoofed her, as well several notable political figures, including former Fox host Bill O'Reilly and Hillary Clinton (as portrayed by actress Nina Hartley).
In the movie, Palin meets up with a pair of Russian soldiers and even gives a press conference. In terms of historical accuracy, Who's Nailin' Paylin? takes a lot of creative liberties
There's a relatively SFW version available on YouTube. The clip features opening credits set to Alaskan photos of bears and salmon. In one scene, Palin opens her door to the Russians and after a bit of linguistic confusion, she declares, "In the spirit of foreign relations, I'm sure there's no harm in me letting the two of you in." The video then cuts to the Bill O'Reilly character (on his show The Orally Factor) as the broadcaster tells viewers "once again, the hypocritical left is trying to have it both ways."
In the porn parody, Palin is portrayed as a bumbling know-nothing who has sex with a duo of Russians in the spirit of reach-across-the-aisle patriotism. But there's no sexism in that caricature; that stereotype is a staple of the brand. Barack Obama, Clinton, Bernie Sanders, Donald Trump and Palin all come across as clueless horned-up caricatures of themselves.
Donald Trump porn parodies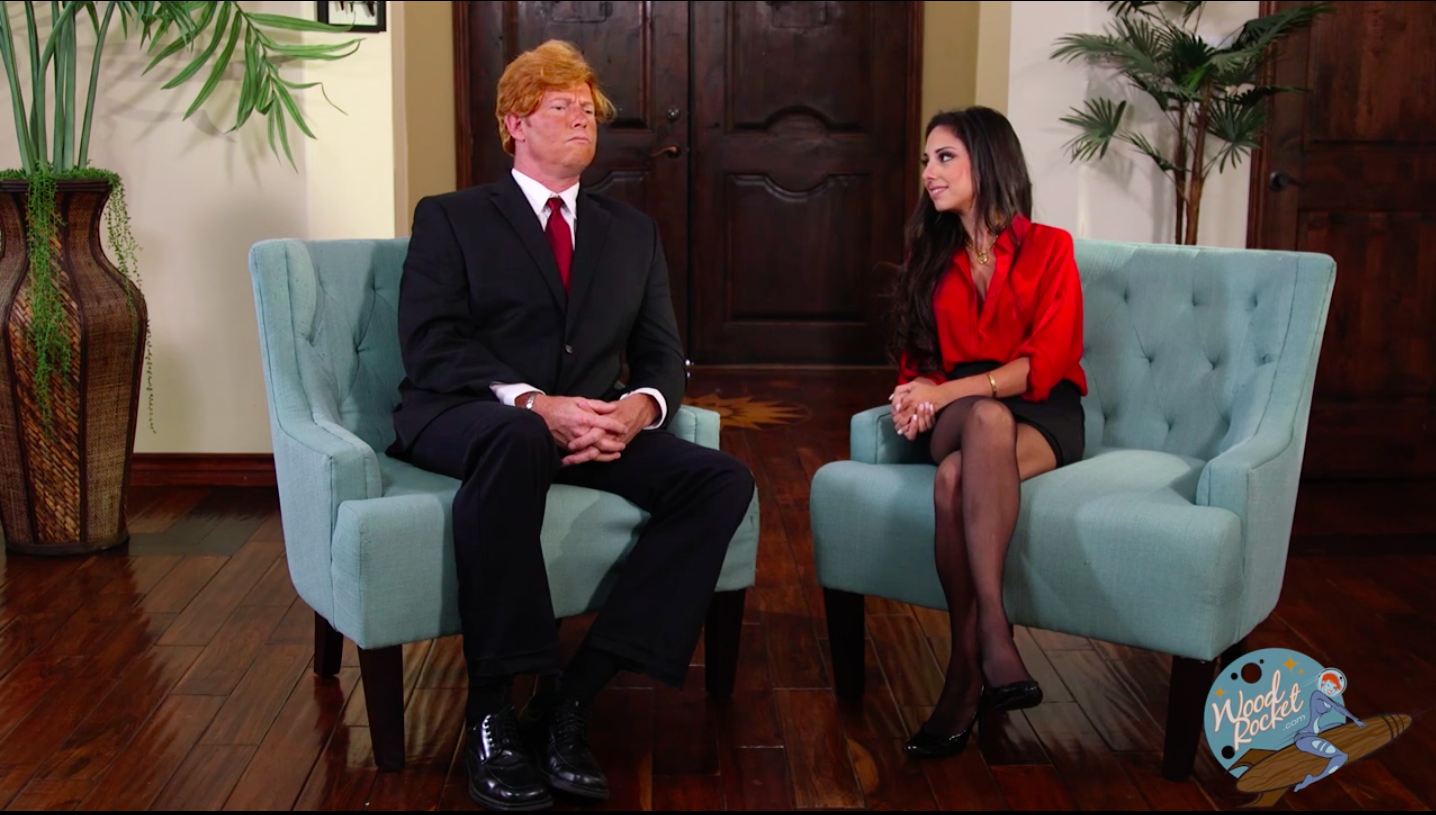 The Trump era has birthed scores of pornos centering around the current commander-in-chief. One popular piece is Donald Tramp: The XXX Parody. There's also an abridged SFW clip of the film on YouTube. This one also features an opening montage, but this time the images are of Washington, D.C., including the Lincoln Monument and the White House.
In the video, the president (as portrayed by Dick Chibbles) is interviewed by a young woman before they launch into some off-the-record sexcapades. Did someone say fake news?
The memorable quote from this gem is Chibbles saying, "Let's have sex while I whisper racist comments in your ear."
When the Daily Dot reached out to Mr. Chibbles, asking what it was like to play the president in a political porn parody, he offered the following comment via email: "'It was a day that would go down in infamy' – Franklin Delano Roosevelt"
President Trump's history as a playboy (and his associations with Playboy) have made him an ideal candidate for pornographic portrayals. Searching "Trump" on Pornhub yields almost 800 results. Somebody has even uploaded that 1991 interview with Oprah in which Trump teased his presidential bid.
In the great tradition of putting up videos with tongue-in-cheek titles, Trump's press conference after signing the omnibus spending bill was also uploaded to Pornhub.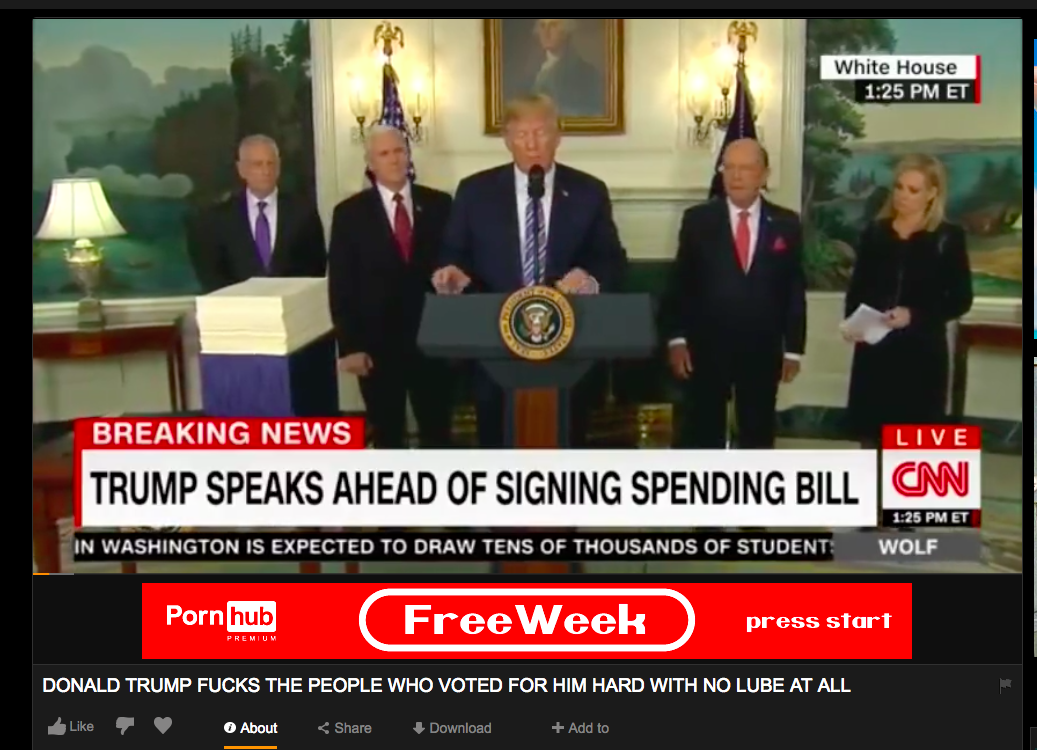 There's also a film by CamSoda, Mass Debate 2016, that spoofs a presidential debate, featuring Bernie Sanders, Hillary Clinton, Donald Trump, and Megyn Kelly.
The debate quickly goes off-the-rails as Bernie is dropped from the presidential race in the middle of his arguments. Before long, it descends into an orgy with the Trump character telling Kelly, "We're gonna get after it so hard that Fox television is gonna make us our own one-hour primetime special."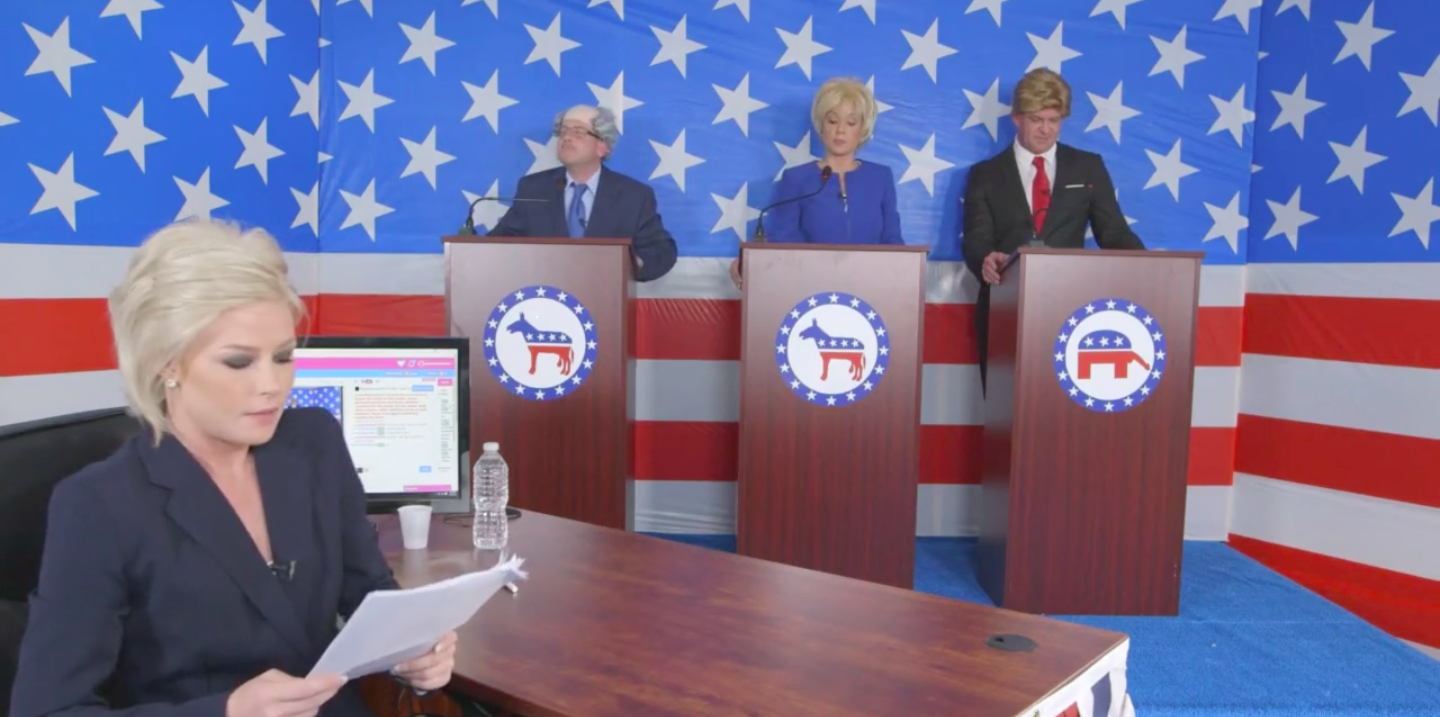 President Barack Obama wasn't exempt from porn, either. The film Barrack's Big Stimulus Package made quite a splash and was even nominated for two AVN awards in 2010. Guy DiSilva, who plays the 44th president, earned a nod for best actor, and the film's title garnered recognition in the "Clever Title of the Year" category.
Award-winning Donald Trump porn
The next time a political porno earned an AVN nomination was in 2016, when Britney Amber was named a finalist in the best supporting actress category for her portrayal of Sarah Palin in the film The Donald, which was produced by Hustler. The Donald has a minimal amount of dialogue. It's mostly just sex scenes. Trump is portrayed by pornstar Evan Stone, who has earned scores of AVN Awards. In it, the president comes off as both arrogant and needy.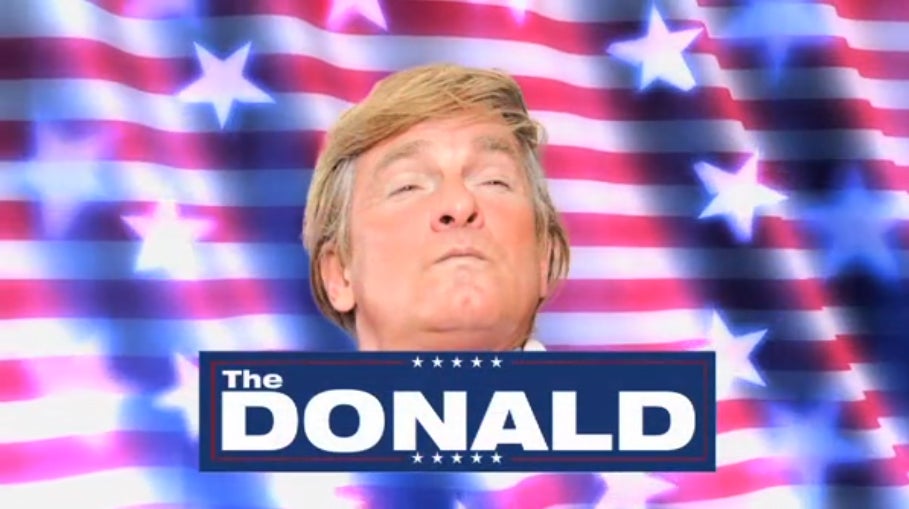 In the opening scene, two female co-stars stroke his ego by holding up mock images of Trump on the front pages of Time and Forbes magazines. Britney Amber tweeted out a NSFW version of the Time cover. In another scene, Trump auditions "Marco Rubio" to be his vice president by asking the Florida senator to "fuck the shit out of middle-class America."
In this case, middle-class America happens to be a blond.
With all the conversations about Trump's past with adult actress Stormy Daniels, there's a very good probability that the political porn market is going to continue to expand. But don't expect Daniels to be making an appearance in any film lampooning the president.
In February, the actress told TMZ that she "doesn't do parodies."