Tech

Tech

The gadgets, platforms, and software that make your digital life possible. If it bleeps, clicks or blinks, you'll find it here.

Internet Culture

Internet Culture

There's a community for everyone online.

Streaming

Streaming

News, reviews, and guides for the world of online entertainment.
Iran's Ayatollah Khamenei joins Instagram
The Ayatollah, who was already on Twitter, has now posted a handful of Instagram photos.
Grand Ayatollah Ali Khamenei might not be known for being social media-savvy, but he has kept busy on his Twitter account with almost 3,000 tweets and 4,511 followers, and his followers were recently notified that he is now on Instagram, according to The Atlantic.
He joined the site last week, and while he might not as many Instagram followers as another leader, he still gained a respectable 279 followers in a little over a week.
He made little fanfare when he posted his first photo on July 23. It shows Khamenei at a religious ceremony, and the caption, roughly translated to English, reads, "Intimacy with Quran ceremony."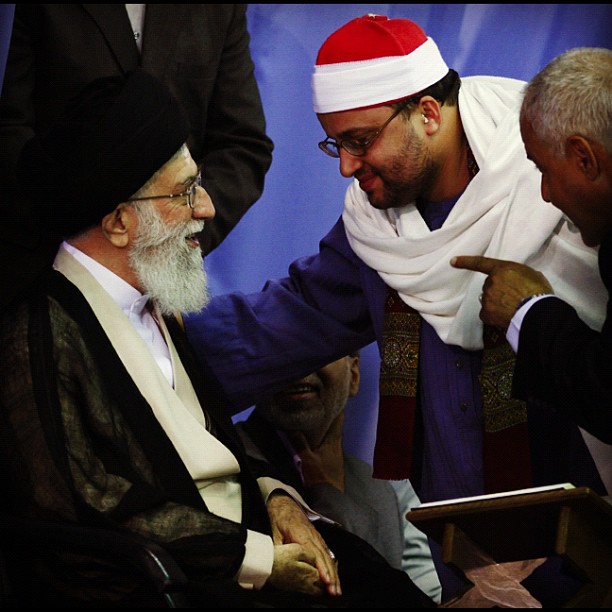 He's posted three more photos since then, which show the Grand Ayatollah with Iranian President Mahmoud Ahmadinejad or participating in Ramadan, a month of strict fasting and reflection for Muslims, which started a few days before he joined Instagram on July 20.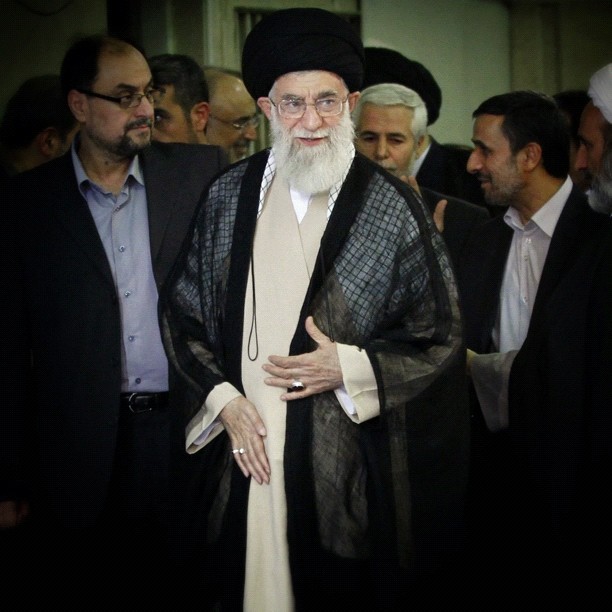 Iran had recently come under fire for reports that it would shut down Internet access for its citizens by August. Iran has denied the rumor, calling it a hoax by "the propaganda wing of the west."
Critics pointed out last year that it seems hypocritical for a leader to be active on social media in a nation that shut down Internet access in the country days before a protest. Some just see Khamenei's Instagram account as its own type of propaganda.
"They're pretty banal, as far as propaganda goes–praying, standing around with officials, sitting over a Koran–which somehow makes them more surreal," The Atlantic's Max Fisher wrote.
Many of the comments on Khamenei's photos are positive or praise Allah, but some have criticized him.
"Too bad that some members of that people are so brainwashed that they blindly defend," one commenter wrote in Dutch.
All photos via Instagram
Michelle Jaworski is a staff writer and the resident Game of Thrones expert at the Daily Dot. She covers entertainment, geek culture, and pop culture and has brought her knowledge to conventions like Con of Thrones. She is based in New Jersey.
© The Daily Dot, all rights reserved.
Represented by Complex Media, Inc. for advertising sales.