A University of Minnesota student was arrested in his hometown in China after he tweeted about Chinese President Xi Jinping while studying in the United States, according to a new report.
Axios reports that Luo Daiqing, 20, was detained by Chinese police in July 2019 in his hometown in China after he returned after studying at the University of Minnesota. He was sentenced to six months in prison.
Daiqing, according to a Chinese court document reviewed by the news outlet, "used his Twitter account to post more than 40 comments denigrating a national leader's image and indecent pictures" that "created a negative social impact."
The tweets posted by Daiqing included a retweet comparing Jinping to Winnie the Pooh, a comparison that the Chinese president reportedly dislikes.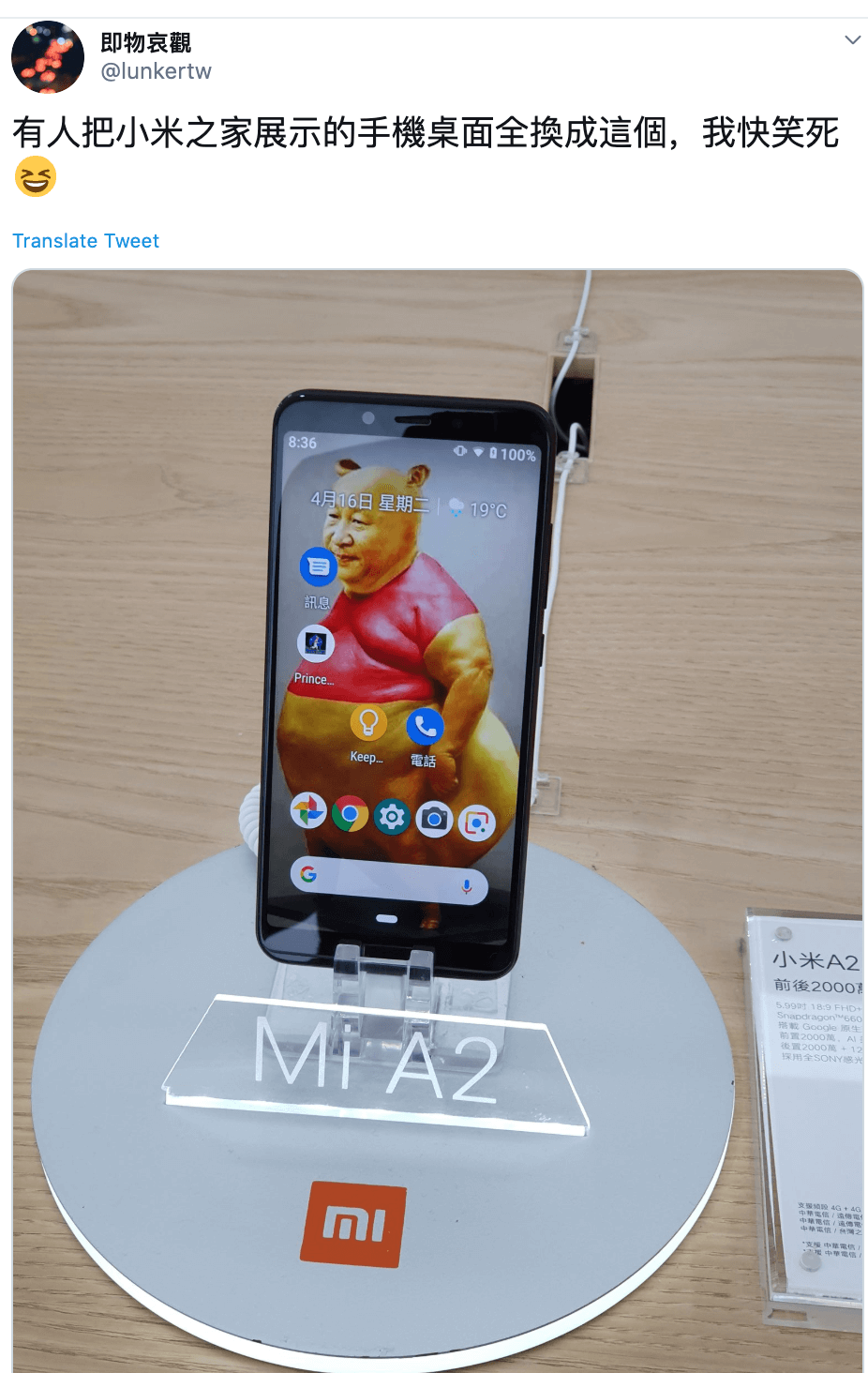 The commercial release of Christopher Robin was blocked in China, as the Hollywood Reporter notes, over Jinping's dislike of the memes.
Sen. Ben Sasse (R-Neb.) in a statement called on China to release Daiqing.
"Don't forget that the Chinese Communist Party has banned Twitter," Sasse said. "So the only people who even saw these tweets were the goons charged with monitoring Chinese citizens while they're enjoying freedom here in the United States."
Other tweets included pictures of Lawrence Limburger, a cartoon villain from Biker Mice from Mars, with Chinese government slogans over them, according to Axios.
弄了幾張墻內也能安心使用的limburger圖 pic.twitter.com/WhRBw1vq9G

— L'étranger1111 (@REQWWER111) October 18, 2018
You can read all of the Axios report here.
READ MORE: