If you've ever wondered "What is tarot?" Or "How does a tarot reading work?," you've come to the right place. I had those questions once as well. Moral of the story: anyone can learn how to interpret tarot card predictions. All it takes is patience, research, and a deck of tarot cards.
What is tarot reading?
Tarot is a form of cartomancy. It's a divination tool that uses a standard deck of playing cards to forecast future outcomes. In most instances, people have collected specific cards for this practice known as tarot decks. The Rider-Waite tarot deck is the most recognizable version of tarot cards (see below) and that's due to the way it revolutionized tarot reading.
Before Pamela "Pixie" Coleman-Smith created the Rider-Waite deck, tarot cards didn't have these vibrant illustrations. Instead, readers had to rely on their memory of the cards' meanings and use numerology to help them understand the pulls. Tarot decks really were just regular ol' playing cards until people realized images depicting their meaning made it easier to interpret the tarot predictions.
Oracle cards vs. tarot cards
Being new to mysticism and tarot is sometimes confusing, especially in the digital age. A prime example of this is oracle cards versus tarot cards.
In popular TikToks and viral Twitter videos, tarot and oracle cards are often in the limelight. Some online tarot readers may even use oracle cards in some of their videos and vice versa. While the decks and process feel similar to the viewer, tarot and oracle cards are not synonymous. For simplicity's sake, tarot decks involve more structure and rules than oracle cards do.
The differences between the two
Most tarot decks use 78 cards with assigned and defined meanings. Granted, some card designers throw in an extra two cards to round out the deck and make it more customized. Oracle cards, on the other hand, don't have a set number per deck. Some oracle decks will have 15 cards while others have upwards of 50.
Tarot cards, even of different sets, usually portray common themes in their design. These themes originate from the Rider-Waite deck. Although each deck may be slightly different from the rest, tarot artists don't deviate from the card's meaning. Instead, they use that meaning to draw up related imagery (so despite the pictures on tarot cards varying, the messaging remains the same). This is not true with oracle cards, though. There are no common themes between oracle cards, and instead, it is up to either the oracle deck artist or the reader to assign meaning to each card.
Can tarot and oracle cards be used together?
Although tarot and oracle cards are completely different, a lot of readers like to use these cards together. Some readers pull an oracle card to get the "big picture energy" of the reading and then use tarot to dive into the specifics of a situation. Other readers feel more connected to an oracle deck and will choose to use that over traditional tarot cards. Each practitioner will have their own way of incorporating these cards into their readings.
History of tarot: origin of tarot cards
According to an interview from TreeHouse Society with tarot historian Tom Tadfor Little, the first tarot reading took place in the year 1375 in Europe. But Europeans didn't invent these cards. The World of Playing Cards says the origin of tarot cards traces back to Islamic soldiers who played the game of Mamluk in the 13th-15th centuries. During this timeframe, Islamic forces were invading North Africa, Sicily, and Spain. Spain was the main point of interaction between Europe and the Arab world. Islamic soldiers likely brought what's now the original tarot deck with them on duty. That helped culture and games make their way to the indigenous populations of these areas. The rest, of course, is history.
The Islamic deck featured four suits (13 cards per suit) and intricate, ornamented designs. But when European artists developed their own versions of these cards for their card games, things changed. The decks were redesigned to feature clear pictorial imagery (similar to how they are now). Although the Mamluk cards had fortune-like meanings assigned to them, we can't say for certain that they were ever used as a form of divination. Aside from the scriptures found with them, there's no evidence that these cards were used for anything more than entertainment and gameplay.
Many of the games played by Europeans utilized a four-suit deck until the 1430s, when people began experimenting. The innovation that stuck was the fifth suit, which holds 21 illustrated cards known as trionfi, or "Triumphs" (now called the Trumps) and il Matto, or "the Fool." Contrary to popular belief, the Fool is not the original version of the Joker. The Joker was brought on hundreds of years later during the 19th century. Its origin can be traced back to the game of euchre.
This new suit was designed with Italian customs in mind. Most of the illustrations are representative of medieval Roman processions (or what we would now consider a parade with floats). The Triumphs weren't assigned numbers at first. So in order to properly use the cards you had to memorize not only their significance but their order, too. It became a lot to remember, and over time as all good things do, the cards evolved. Now, we reference readings using Venetian or the Piedmontese tarot. 
Tarot cards were first used as a divination tool in 1780s France. The cards were assigned special meaning and messages were interpreted based on cards pulled, their position in the spread, and the meanings of the cards next to them.
Modern tarot decks have 78 cards split between two subsets: the Major and Minor Arcana. The Major Arcana features all 22 of the Trumps (now numbered, aside from The Fool). The cards are interpreted using imagery that represents various outside forces, virtues, and vices. The Minor Arcana is home to four suits and 56 cards (that are then divided into the Pips and Court cards). Each suit has four Court cards (King, Queen, Knight, and Page) as well as 10 numbered cards (numbered from Ace to 10).
How does tarot reading work?
Like generic card games, tarot can be considered a "game of chance." What messages come out of it is largely up to the universe and fate. There are ways to manipulate pulls, though. So if you see someone shuffling their deck funny or not at all, I wouldn't consider them to be a legitimate reader.
Once the deck is shuffled, your advisor will ask you if you have any questions or if they should focus on a specific issue. Then they'll either have you pick the cards or they'll lay them out for you. It all depends on the type of reading you're seeking and the reader's style. As the cards are picked, your reader will lay them out in what's referred to as a tarot spread.
The spread is indicative of the order in which messages are presented to you. Again, depending on the type of tarot reading this will look a little different. General 3-card tarot readings are some of the most popular readings. These types of readings focus on the past (one card), the present (second card), and the future (third card). Other styles of reading, like the Celtic Cross and Horseshoe spread, involve the past, present, and future, but they also incorporate other considerations for the development of messages. It's important to research the type of reading you're interested in before finding a reader. Otherwise, you may end up receiving the wrong type of reading (but hey, maybe you really needed to hear that message.)
Tarot readers use card definitions, symbolism, and the order in which the cards are pulled to organize a message for their client. It's up to the reader to interpret the cards correctly and with honesty, but it's on the client to know that what the cards say is not set in stone. The cards are simply revealing information about the energy that surrounds you or a situation. It's up to you to decide what your next move will be. Are you going to be passive about it and let the universe continue on as is? Or will you choose to react forcefully? At the end of the day, the cards don't decide your fate for you, you do.
And if you're looking to learn how to interpret the cards for yourself, you should check out our guide on how to read tarot cards.
Where to get a tarot reading online
Finding a reliable online tarot reader that fits into your budget isn't the easiest task. There are some sites that aggregate readers and work as a middleman. There are also professional readers who run their own sites. If you have no idea where to begin, let us lead the way.
Listed below you'll find direct links to online tarot readers as well as third-party sites that will connect you with a practitioner from anywhere in the world.
Keen
Interested in an online natal chart reading? The online psychics over at Keen know what they're doing. Although the site has low ratings on customer review services like SiteJabber, you'll see most of the complaints aren't about the readings themselves but how the site runs its payment options. To avoid conflict, reviewers recommend only loading the amount of money you plan to use for a reading at any given time. Because if you upload $40, spend $15 on a call and then forget about the balance and let sit too long, Keen will deduct value for "inactivity."
Keen is also offering all new users three free minutes to use towards any reading!
---
Kasamba
Founded in 1999, Kasamba has become the world's largest site for Vedic astrology readings. Psychics create a profile advertising their services and rates, and users can rate and discuss their experience directly on-site or by using the mobile app. Kasamba psychics are available 24/7 and offer a variety of readings such as love tarot readings, personal astrology readings, and more.
Currently, Kasamba is offering new clients 50% off their first session as well as three free minutes to chat with an online psychic.
Nyxie Moon
Nyxie Moon is an intuitive reader, Reiki II practitioner, and spiritual coach. She uses tarot, crystals, pendulums, and a whole lot of other tools and puts them to good use to give clients the readings they need. Nyxie is very upfront about her style of readings––she won't BS you, so if you prefer sugar-coated readings…look elsewhere.
In addition to offering a variety of tarot and astrology readings, Nyxie also owns an Etsy shop where you can purchase her beautiful creations. These pieces are crafted using an infusion of Reiki practices to boost the energy they hold and offer. So whether you're looking for a reliable, hard-hitting reading or need a beautiful and handcrafted gift for someone spiritual, Nyxie is a great source! She also shares a lot of mystic content on social media, so make sure you follow her on Twitter for her latest shop releases and forecasts!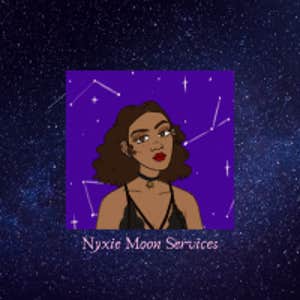 | | |
| --- | --- |
| Mini reading | $7.77 |
| Crystal reading | $9.99 |
| Cross reading | $23.23 |
| Insight reading | $11.11 |
| Time reading | $27.27 |
| Heart reading | $31.31 |
| Star reading | $33.33 |
| Past life lesson reading | $45.55 |
| Aspect reading | $55.55 |
---
Charm Astrology & Tarot
Interested in more than just the mainstream types of astrology reports? Charm Torres is the reader you need. She has been working as a professional astrologer since 2018 and has all the certifications to prove it. But her experience with astrology spans more than just these last two years. She started a formal mentorship in 2016 and completed multiple levels of curriculum including the foundations of humanistic and psychological astrology, modern predictive and relationship techniques. Before her journey into professional astrology services, Charm was actually a registered nurse in Ontario. Clearly, she has a passion for helping others! Charm offers more than just birth charts and astrology-specific readings, too. In addition to these zodiac-related readings, she offers tarot readings on a sliding scale.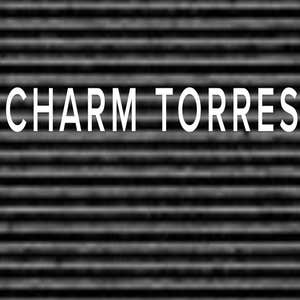 | | |
| --- | --- |
| Tarot readings (30-60 mins) | Sliding scale |
| Birth chart reading | $77 |
| Birth chart + year ahead reading | $127 |
| Year ahead astrology reading | $77 |
| Month ahead | $27 |
| Locational astrology reading | Sliding scale |
| Saturn return reading | $39 |
---
Tarot By Bronx
I've been following Tarot by Bronx for quite some time and let me tell you, they know what they're doing! Even though their website says they've only been reading tarot cards for a couple of years, don't let it fool you. Time means relatively nothing when you're as dedicated to your craft as Bronx is. Their focus is on love tarot readings, general life guidance, and monthly tarot card pulls. Bronx shares a lot of readings on social media for free. So if you're looking for a sample of their work before employing their services, definitely head over to YouTube or Twitter. They're also on Patreon for anyone looking to enjoy exclusive content or learn more about tarot and spirituality in general. Bronx even has a shop for zodiac-inspired beanies, all of which include a free mini reading.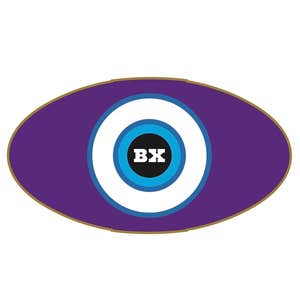 | | |
| --- | --- |
| Emergency reading | $77.77 |
| Virtual group reading (< 10 people) | $100 per hour |
| Full general reading | $55.55 |
| Numerology reading | $44.44 |
| Mini birth chart + tarot reading | $88.88 |
---
S.J. Anderson
Austin, Texas native S.J. Anderson is a published author and lifetime member of the International Society of Astrological Research. He has studied Hellenistic astrology, Theravada Buddhism, and Sivananda Yoga. Anderson proudly posts all of his findings and forecasts on Twitter and YouTube. So if you're on AstroTwitter, you've likely come across one of his viral forecasts.
Currently, he offers two types of readings through his website: Tarot and Astrology. If you purchase an astrology chart reading, Anderson will set up a Zoom call with you, record it, and forward it to you along with a PDF version of his findings. His tarot card readings are also on Zoom. A PDF with the predictions are available to download after the reading.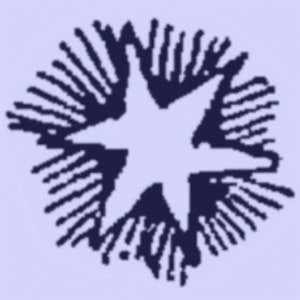 | | |
| --- | --- |
| Astrology reading | $89 |
| Tarot reading | $34 |
---
Ayyries Astrology by Alexis
Alexis knows just how tough a tarot reading can be––from both the reader and client perspective. That's why she uses her talents as a tarot reader and astrologer to empower people to grow into the most authentic version of themselves. She specializes in natal astrology with a mixture of modern and traditional techniques and has a Bachelor's degree in philosophy. So if your priority is to find someone who's able to synthesize nuanced and intricate interpretations into something a little more digestible, Alexis is your gal.
In addition to private consultations, Alexis shares a ton of Astro-related forecasts, predictions, and explanations on her blog, Twitter account, and YouTube channel.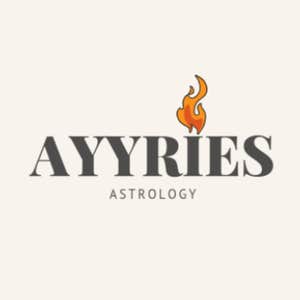 | | |
| --- | --- |
| Tarot reading | $90 |
| Romance consultation | $100 |
| Natal chart reading | $120 |
| Solar return reading | $100 |
| Relationship reading | $200 |
| Career consultation | $100 |
| Mini Mercury retrograde reading | $20 |
---
The Enlightened Auntie
Known as the Enlightened Auntie, Tam LeBlanc has been involved in the healing arts since 2003. A few years ago, she answered her calling and left her full-time accounting job to help guide people towards their higher selves. Since then, she's become a well-respected tarot reader and spiritual healer. The Enlightened Auntie isn't a misnomer, either. LeBlanc does some really tough work that only someone who embraces both the beauty and pain of life could accomplish so successfully.
Unlike other tarot readers who prefer to focus on only the positives of life, The Enlightened Auntie helps people make sense of and move past their trauma. Her specialties are clearing childhood traumas, healing generational curses, and teaching clients how to recognize and release toxic behaviors/relationships. She uses her intuitive and empathic gifts to help guide her clients towards self-realization, self-sufficiency, and detachment from toxicity. Without the draining effects of egoism and negative self-talk, LeBlanc's clients are able to lead more productive and positive lives. "I'm not gonna tell you what you WANT to hear, I'm gonna tell you what you NEED to hear!"
The Enlightened Auntie also has a merch shop filled with attire and accessories branded with "baby witch" and other cute astrology goodies! Make sure you follow her on Twitter and subscribe to her YouTube channel to hear about future consultation deals, new merch, and free forecasts.
| | |
| --- | --- |
| Live general reading | $111 |
| Emergency reading | $150 |
| 15-min video reading | $33.33 |
| 30-min video reading | $66.55 |
| 45-min video reading | $88.88 |
| Spiritual coaching | $22.22 |
---
Ms. Joyce Tarot
Since childhood, Ms. A.D. Joyce has been exploring her interest in psychic phenomenon and astrology. Using intuition, strong observation, and skills she's developed over the years, Ms. Joyce provides clients with messages from the Higher Self and the Universe. She believes that the messages found in tarot are not the end-all-be-all, but a mere snapshot of the energy existing around us at any given moment. She also believes these devices use the universal vibrations that surround us to our benefit.
In addition to personalized tarot card pulls, Ms. Joyce offers a "card of the day" reading for free on Twitter, Instagram, and YouTube. She also has a Patreon account for those looking to support her work and receive exclusive general readings in return. To learn more about her and her services, visit www.msjoycetarot.com.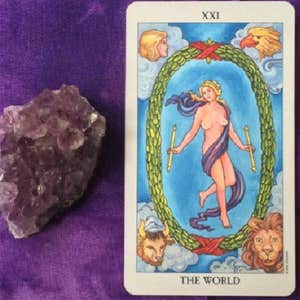 | | |
| --- | --- |
| Chakra tarot reading | $25 |
| Celtic Cross card reading | $35 |
| 3-card tarot reading | $18 |
---
Stay Woke Tarot
Originally from Memphis, Tennessee, Rashunda Tramble now calls Zurich, Switzerland home. Tramble is a writer and tarot reader with 20 years of experience in the mystic arts. Using tarot and intuition, Tramble offers her clients some pretty powerful readings. It's how she got the name "Stay Woke Tarot". Because of her ability to identify and assess socioeconomic issues, mainstream messaging, and the hidden messages of the subliminal, Tramble's readings are powerfully potent. Don't believe me? Check out her testimonials.
Can't afford a reading but still want advice? Follow Rashunda on Twitter where she shares tarot interpretations and general readings.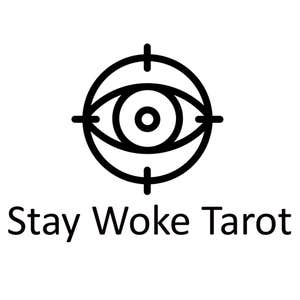 ---
LadyTarotGoddess
LadyTarotGoddess is a one-of-a-kind tarot reader. Using intuition and a well-versed knowledge of tarot, she gives clients personalized readings that always hit close to home. If you've had bad experiences with tarot in the past, I would definitely recommend commissioning her. She is selective with her clients, though, so if you want an appointment it's imperative that you follow her clear and simple instructions. And honestly, I don't blame her for enforcing these rules. She has to protect her energy somehow!
Part of what makes these tarot readings so potent comes down to the power exuded by LadyTarotGoddess. Confidence is key, and this reader has enough of it for both you and me. And if you don't believe me, just go check out the pages of mind-blowing client reviews on her site. Make sure you follow her on Twitter to catch all the latest updates, tarot reading tips, predictions, and hilarious tweets.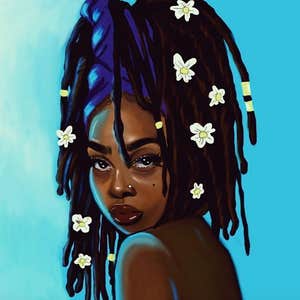 | | |
| --- | --- |
| 3-card spread | $10 |
| 6-card any situation reading | $12 |
| Career reading | $13 |
| Relationship problem reading | $14 |
| Full love reading | $15 |
| General reading | $17 |
| In-depth reading | $25 |
---
Related articles: