Sign up to receive the best of the internet straight to your inbox.
A woman called a Proud Boys member a "Poor Boy." So he pepper-sprayed her. Here's what else caught our attention this weekend:
A viral Thanksgiving tradition upended by the pandemic
Conservatives think Biden had a maskless Birthday party—he did not
Lawsuit alleges Tyson food plant managers bet on how many employees would contract coronavirus
---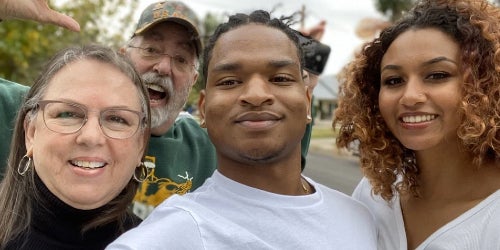 BREAK THE INTERNET
A viral Thanksgiving tradition upended by the pandemic
Thanksgiving is going to be different for many Americans in the year of the pandemic. That includes Wanda Dench, who lost her husband Lonnie to the coronavirus in April.
Wanda and Lonnie Dench went viral four years ago, in 2016, after Wanda accidentally texted then-teen Jamal Hinton to invite him to Thanksgiving dinner, believing she was texting her grandson. After finding out she was texting the wrong person, the invitation still stood, with Dench saying that grandmas "feed everyone." Hinton ultimately accepted, and they've spent every Thanksgiving together since.
It was a Thanksgiving tradition people online loved and looked forward to each year. Some, who are just now learning of Lonnie's passing, are expressing sorrow online. "Damn, this is one of my all time favorite stories. Of course covid … ruined it. RIP Lonnie," one Twitter user wrote after hearing about the news.
Dench and Hinton shared the plans for their first Thanksgiving without Lonnie. Hinton told Good Morning America he quarantined for two weeks so that he could have an in-person but socially-distanced meal with Dench.
They're not the only ones making adjustments this Thanksgiving. The Centers for Disease Control and Prevention (CDC) is urging Americans to celebrate in-person festivities with household members only, and it seems like many are heeding that call. AAA Travel predicts that fewer than 50 million Americans will travel for Thanksgiving in 2020. While that figure sounds discouraging, it is reportedly the most dramatic one-year drop since 2008, when the Great Recession was in full swing.
Many, who plan to spend the holiday with people outside of their household, are taking precautions to reduce the risk of spreading or contracting the coronavirus. Others are opting for virtual Thanksgiving celebrations.
—Eilish O'Sullivan, news wire editor
---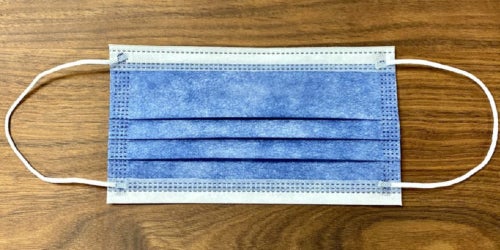 SPONSORED
Masks have become the norm these days, but most people don't know just how well their mask is protecting them from COVID. An FDA-registered surgical mask is your safest option, and we can tell you exactly what goes into making one, why it's the best choice, and where to buy it.
---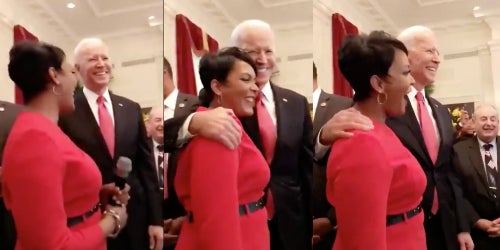 Conservatives think Biden had a maskless Birthday party—he did not
Conservative Twitter users accused President-elect Joe Biden of having a maskless party on Friday to celebrate his 78th birthday. The false claim was spurred by a tweet from Atlanta Mayor Keisha Lance Bottoms, in which she wished Biden a happy birthday. The tweet included a video of Bottoms singing "Happy Birthday To Ya" to Biden alongside a group of other people. As it turns out, and as Bottoms later clarified, the video was filmed during Biden's 77th birthday.
Read the full report here.
—Mikael Thalen, contributing writer
---
RECOMMENDED
Host a Zoom Thanksgiving. The platform is lifting its 40-minute cap on calls just for Thanksgiving.

Check out our guide on how else to host a safe and happy Thanksgiving.

Thanksgiving and Gossip Girl go hand-in-hand. Watch the best Thanksgiving episodes the series has to offer.
*Sponsored
---
BEHIND THE SEAMS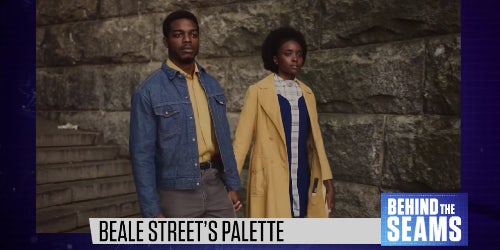 In this week's episode of Behind the Seams, we looked at the gorgeous 1970s costumes of If Beale Street Could Talk. Directed by Barry Jenkins (the filmmaker behind the Oscar-winning movie Moonlight), Beale Street is a masterpiece of visual storytelling, featuring beautifully symbolic color choices and a clever grasp of 1970s fashion. And don't worry, you don't need to have seen the movie to watch the episode!
---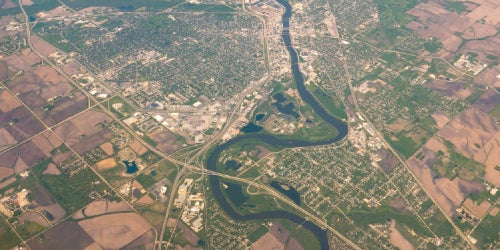 FROM OUR FRIENDS AT NAUTILUS
Lawsuit alleges Tyson food plant managers bet on how many employees would contract coronavirus
According to the Iowa Capital Dispatch, a wrongful death lawsuit alleges that Tyson Foods ordered employees to report for work in Waterloo, Iowa, while supervisors privately wagered money on the number of workers who would become sick as a result of catching COVID-19. The suit was filed by family members of the late Isidro Fernandez, a worker who died of COVID-19 complications in April. His family claims that he caught coronavirus at the facility as a result of Tyson's "willful and wanton disregard for workplace safety."
Read the full report here.
—Phil West, contributing writer
---
BTW
---
Now playing: 347aidan — DANCING IN MY ROOM