Website building and hosting takes a lot of time and usually, a lot of money. But with Obior Unlimited, you can build a beautiful site and host it in just minutes and it'll only set you back $20-$40 depending on the length of your plan.
Similar to Squarespace, Obior provides everything you need to create and host a website using as much or as little technical expertise as you want. You can choose from a variety of gorgeous templates and follow along with a step-by-step guide to get your site up and running in a matter of minutes. Obior even takes care of things like SEO optimization and cybersecurity — so you can focus on doing whatever it is you do best.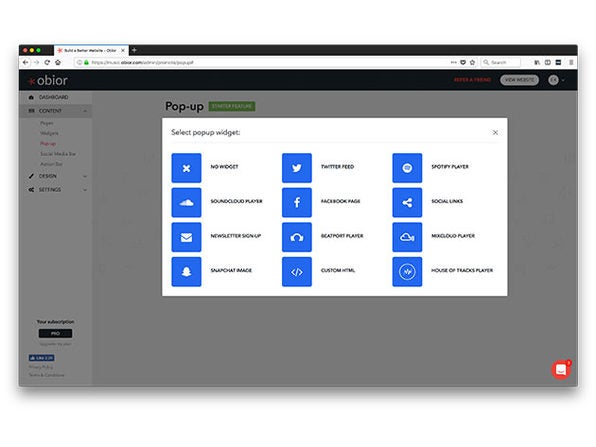 But unlike other all-in-one solutions such as Squarespace, Obior doesn't charge you an expensive monthly fee. Right now you can get a lifetime's worth of access to Obior Unlimited for just $40 or the equivalent to four months of service at your other choice solution.
MORE BAZAAR DEALS:
The Daily Dot may receive a payment in connection with purchases of products or services featured in this article. Click here to learn more.