April 20, 2014, may be Easter Sunday, but for a significant portion of the U.S. population, it's the date of a far more important holiday: 4/20, a cultish celebration of marijuana and related psychotropic substances. And because nobody has any common sense about what they post on social media, you can bet that the Internet will fairly explode with druggy status updates.
There's a number of ways you can track all the pot-smoking on Instagram, for starters: Using Statigram, you might scan for the hashtag #w420 (or #420, #weedstagram, or even just #weed—almost any marijuana-related term, really) to get a crop of up-close-and-personal selfies featuring blunts, bongs, and the occasional gigantic bud.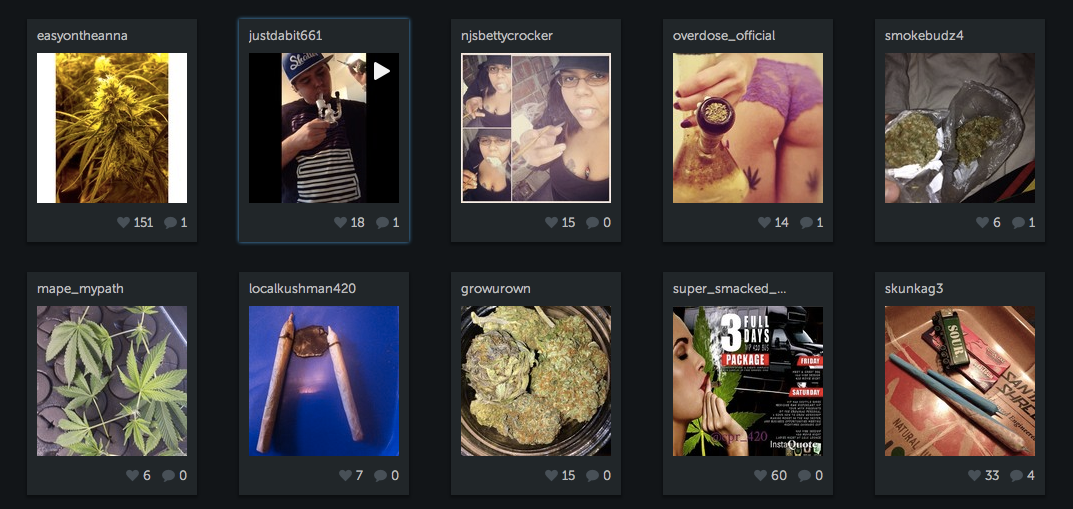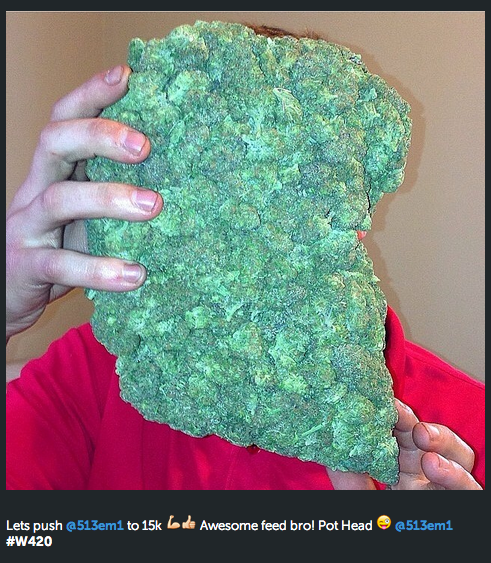 Services like Mapstagram and This is Now, meanwhile, will help you locate 4/20 revellers by geography and time zone. We'd recommend keeping an eye on weed-friendly Colorado with the former; for the latter, try clicking on cities right when 4:20 p.m. rolls around. Don't bother with overseas nations, though—4/20 remains, for whatever reason, a North American phenomenon. This endless feed of Instagram selfies ought to offer a few red-eyed stares around that time as well.
An especially nifty tool, though, is Project Know's "Drug Talk," designed specially to track drug-related conversations on Twitter. It offers a snapshot of how many people have mentioned various intoxicants that day and even calculates the differential in chatter from one day to the next. So as much as people spout off about weed every day, we're likely to see a major spike in stoner babble come Sunday.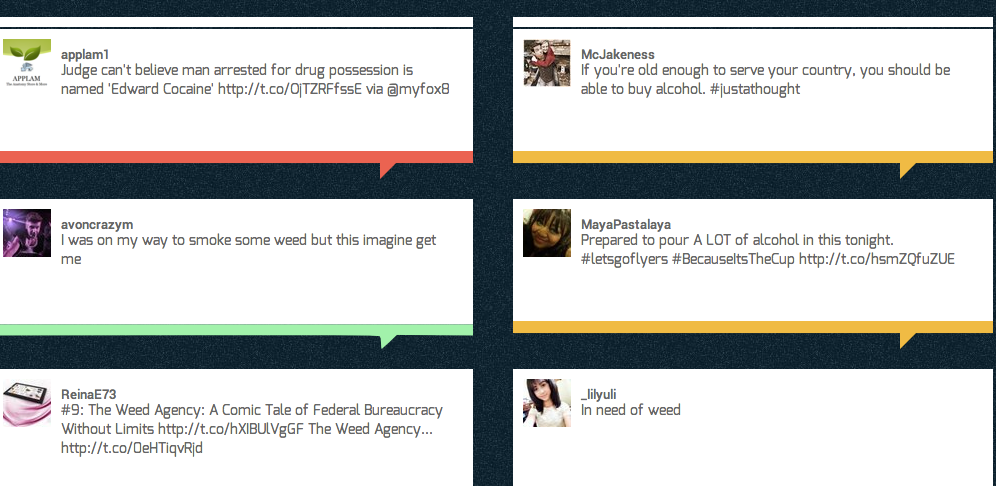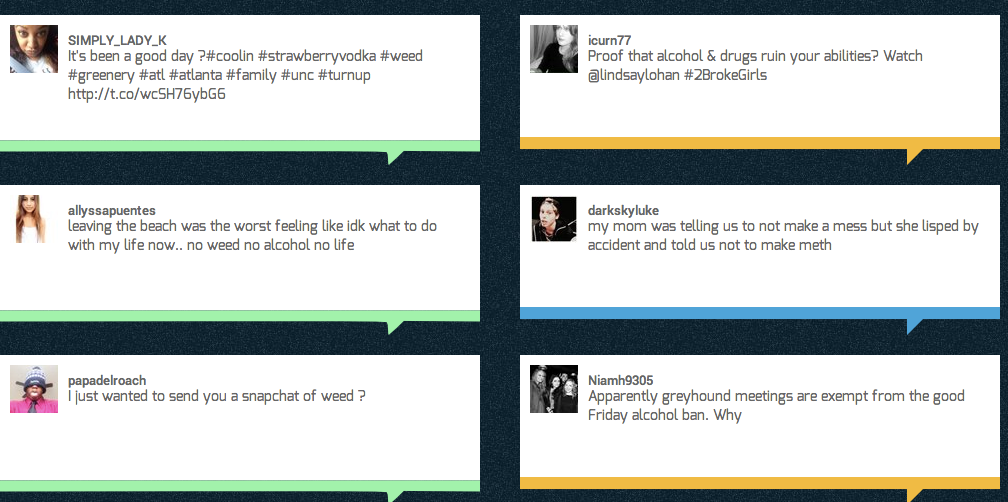 Beware, however: Andrew Larson, part of the team that developed the program, noted in an email to the Daily Dot that "police already use social media to find crime" and that he "could see this being implemented by departments." Not all drug-related tweets can be caught in this net, he said, because slang terms like "coke" and "blow" would return too many false positives, but even so, he characterized the available data as "a good indicator of current drug and alcohol trends."
Perhaps most interesting of all is the opportunity to compare tweets based on drug affiliation. "People tweeting about weed tend to be bragging about it or even flaunting it," Larson said, adding that "this is not the case with cocaine." Personally, I'm just impressed that anyone under the influence of LSD can operate a keyboard.
Photo by Miranda Nelson/Flickr (CC BY 2.0)