The sex tech industry's most ambitious project is coming, and it's already a crowdfunding success. Virtual Mate is the "first virtual intimacy system" that combines realistic adult gameplay with an advanced, sensor-based masturbation sleeve.
The age of the virtual girlfriend is coming, and consumers are emptying their wallets over it.
The following article contains sexually explicit material.
Virtual Mate is a sex tech system that combines software with smart hardware. At its heart is the Core, a wireless, Bluetooth-enabled masturbator that relies on both real-time motion tracking and an incredibly sensitive internal sensor to give feedback to the "Virtual Mate" video game powered by Epic Games' Unreal Engine. The game's base model "Shelia" is a white, busty, girl-next-door ready and waiting for vaginal sex. She comes with a database of animations built from both motion capture and real-time rendering and facial rigging, and she responds organically to every user's stroke and thrust.
In short: Players turn on the Core, slide its warm interior over their erections, and stroke themselves as a realistic 3D model responds. Because animations are based on the player's "depth, speed, and strength," no two Virtual Mate playthroughs are the same. Like the iPhone or the original Oculus Rift, Virtual Mate is a groundbreaking technological invention for both porn games and sex tech.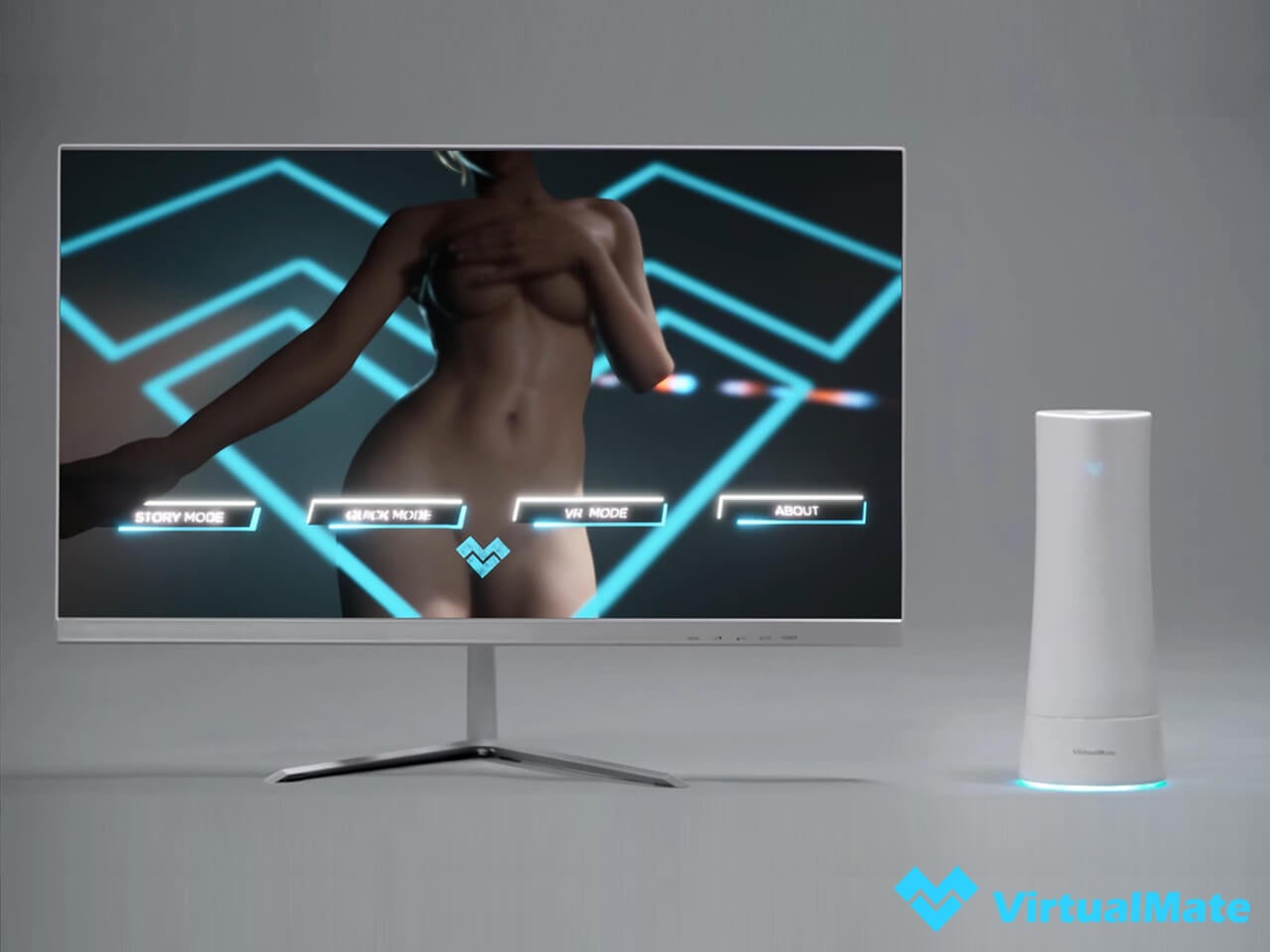 Virtual Mate claims it can create 3D versions of real adult performers as well as 2D and 3D fictional characters to life, which theoretically opens the door to video game heroines and hentai porn characters. Game developers interested in working with the company can also access the Core's software development kit (SDK), which means more adult games may soon make use of the technology.
"We are open to all kinds of hardware that want to pair/sync with Core," Virtual Mate writes on the system's FAQ page. "Core's SDK will also be available to most game developers who like to work with us. As long as a game has an interaction mode like ours, it can sync with 'Core.'"
Consumers love the idea. After its Indiegogo crowdfund launched on Sept. 2, Virtual Mate reached 75% of its 30-day campaign goal in less than 48 hours, XBIZ reports. Since then, the system has scored over $30,000 from more than 200 supporters, bypassing its initial $25,000 goal. That's seemingly thanks to the Virtual Mate's steep pre-order discount, letting the first 500 buyers receive the product at just $149. Backers' deliveries are planned for January 2020, with retail options set for spring 2020 at $399.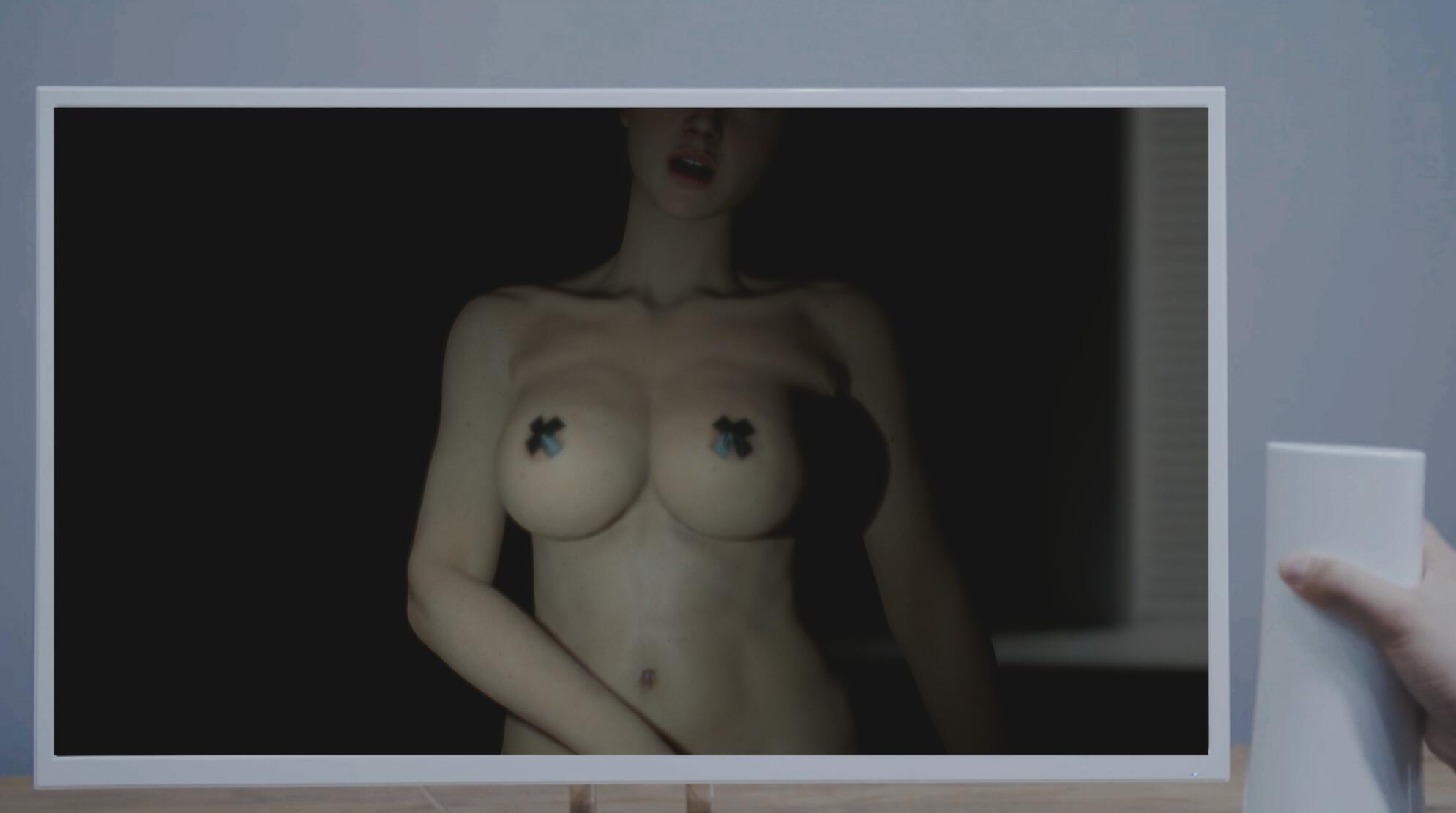 Virtual Mate is a turning point in sex tech, but it's also a reflection of its biggest problem: The industry is dominated by white, straight, cisgender men. The Virtual Mate's marketing copy says it's "designed for male users" with a "female-user version" in development, implying masturbation sleeve users are entirely "male." Trans women and gender nonconforming people can and do use sleeves, too, although it's unclear if the Virtual Mate was even tested on trans users. The entire Virtual Mate intimacy system prioritizes straight cisgender men's desires, with the "female-user version" mentioned as an afterthought "in development." The system assumes cis men and cis women's bodies are default, and it prioritizes cis men's desires over any other gender.
Sex tech reporter and researcher Oli Lipski has reported on Virtual Mate for Sextechguide. She calls the virtual system an "obvious step in sex tech" thanks to its incredibly detailed graphics and "sleek, sophisticated" Core. But she believes the virtual intimacy system isn't challenging the industry's status quo.
"It's obviously very heteronormative and white-centric, which I'm just not that into. When sex tech companies start thinking about queerness and diversity at the core of their tech, that's what I feel is revolutionary," Lipski told the Daily Dot. "Tech such as this is also great for people with mobility issues, so addressing things such as that would also be revolutionary in an ableist society."
Whether analog or digital, our technology reflects our values. That includes our virtual girlfriends, motion-captured and all.
Update 10:18pm CT, Sept. 23: When reached for comment, Virtual Mate CEO Jeff Dillon said the company's virtual intimacy system came from a desire to "bridge the gap between content (porn) and sex toy devices." He also spoke to Virtual Mate's potential for the anime porn community.
"Yes, I agree [Virtual Mate has] a lot of potential for anime as this is a natural fit for our product and we have been in talks with some of these producers to discuss licensing their characters," Dillon explained. "We can build any character real or not off a 2D picture. As long as there is an audience we can produce characters to fulfill these fantasies."
When asked about Virtual Mate's "system for women," Dillon explained it will feature a haptic silicone dildo that will "simulate the [cisgender] male erection" and "get harder the more aroused the Virtual Mate gets." This includes thrusting in and out during play and changing speeds and motion in real-time. Lesbian and gay Virtual Mate options are also being considered, including a strap-on for lesbian players and a modified Core for gay players.
Dillon also responded to concerns about Virtual Mate's cisnormative design and marketing copy, claiming the company hopes to "evolve this system to be utilized by all," as "the only limitation is the characters and the device" used to interact with virtual models. He also pointed to Virtual Mate's potential for users with intimacy concerns, performance anxiety, or people who "decide traditional intimacy isn't for them" and search for "alternatives for sexual stimulation without all the human interaction hassles."
"The possibilities for this platform and concepts are endless," Dillon told the Daily Dot. "Just the virtual production capabilities of any celebrity is mind-blowing. We are moving into this world of deepfakes, but what about real fakes? We are getting in front of this market and intend to lead the way in virtual product capabilities."
READ MORE: