Entrances 2 Hell is an invaluable resource for any discerning demon hunter or subterranean hellscape tourist who might find themselves exploring the British Isles.
Most British travel guides tend to miss out mentioning the country's rich and vibrant history of doorways to Hell, but luckily this website seems to have an encyclopedic knowledge of the topic. It helpfully provides photos and descriptions of many British entrances to Hell, from Batchy-Bodge to Quetty Orarna to 23. 
Who knew that Satan was so fond of the U.K.?
There are also safety tips for any intrepid travelers who plan to go spelunking in the murky depths of a Hell dimension. Remember, always make sure to wear rubber gloves when visiting any of these entrances to Hell.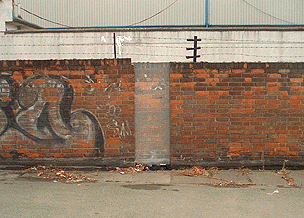 Photo via Entrances 2 Hell
"It is the potato which rules the roost here at Derek. The basic structure is supported by potato-cubes, the black cladding which lines the tunnel is compressed potato-skin while decorative potato-moisture adorns the walls. In May 1997, the devil's brutal security expert Po do gee leemu 6 defected to the surface via Derek shortly before opening his now ubiquitous chain of internet juice-bars."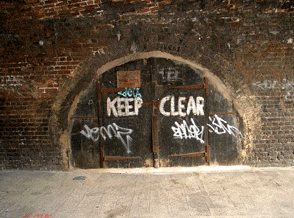 Photo via Entrances 2 Hell
"Tooky is a sister-entrance to Quetty Orarna but unlike that entrance, which was bricked up by explorers, Tooky is still available. Scene of the devils last minute escape before Christmas 1942, when Al Capone made his ill-advised attempt to kidnap the devil's son Big Joe. Tooky's great beauty and renown draws many admirers from overseas who come to inhale the emanating warm wind."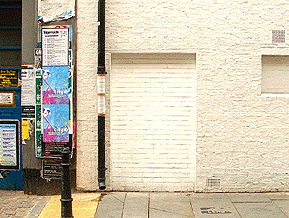 Photo via Entrances 2 Hell
"Defying categorization, Entooble does for entrance-hunters what an origami magazine does for paper-folding enthusiasts. If you put your ear against Entooble and listen hard you may detect the distant calling of a parasympathetic choir who are coming very slowly toward the Upper Mantle bearing gifts of badness and false reason. Hooked vertical bars."
Entrances 2 Hell is curated by a Dr. Rae Gates, with help from "scientists" and "experts" from around the globe. There's an entire page of letters and emails from readers, asking questions like, "Is this a joke website or what???"
A question to which you will only truly know the answer if you have the courage to visit a Hell door such as Derek, and check its potato-cube walls. You know, for science. 
Photo via quinet/Flickr