A video shows a supporter of former President Donald Trump saying George Floyd was not killed by the police officer's knee on his neck.
"I'm going to find a police officer and have him do to me what he did to George Floyd just so I can prove to all y'all stupid heads that he died from the drugs," the woman says in the video, which was reshared on Twitter.
Derek Chauvin, the former Minneapolis police officer who killed George Floyd last year, is facing charges of manslaughter, second-degree murder, and third-degree murder.
On day 11 of Chauvin's trial, cardiologist Dr. Jonathan Rich, serving as an expert witness, said Floyd's death was preventable and a result of low oxygen levels from police restraint, according to the New York Times.
A toxicology report found fentanyl and methamphetamine in his system, but Rich is among several medical expert witnesses who said Floyd did not die from a drug overdose or heart attack.
Pulmonolist and critical care physician Dr. Martin Tobin also said talking is not an indicator that someone is getting enough oxygen.
"That is not a fentanyl overdose," said Dr. Bill Smock, the surgeon for the Louisville Metropolitan Police Department, according to the Times. "That is somebody begging to breathe."
The woman who filmed the video, Casey or @patriot_party08 on TikTok, says she likes to "piss off liberals."
"The knee isn't strong enough to do what y'all think happened," Casey says.
People on Twitter commented on her lack of expertise, asking faceticiously if she has a medical degree or how she could think she knows more than a coroner.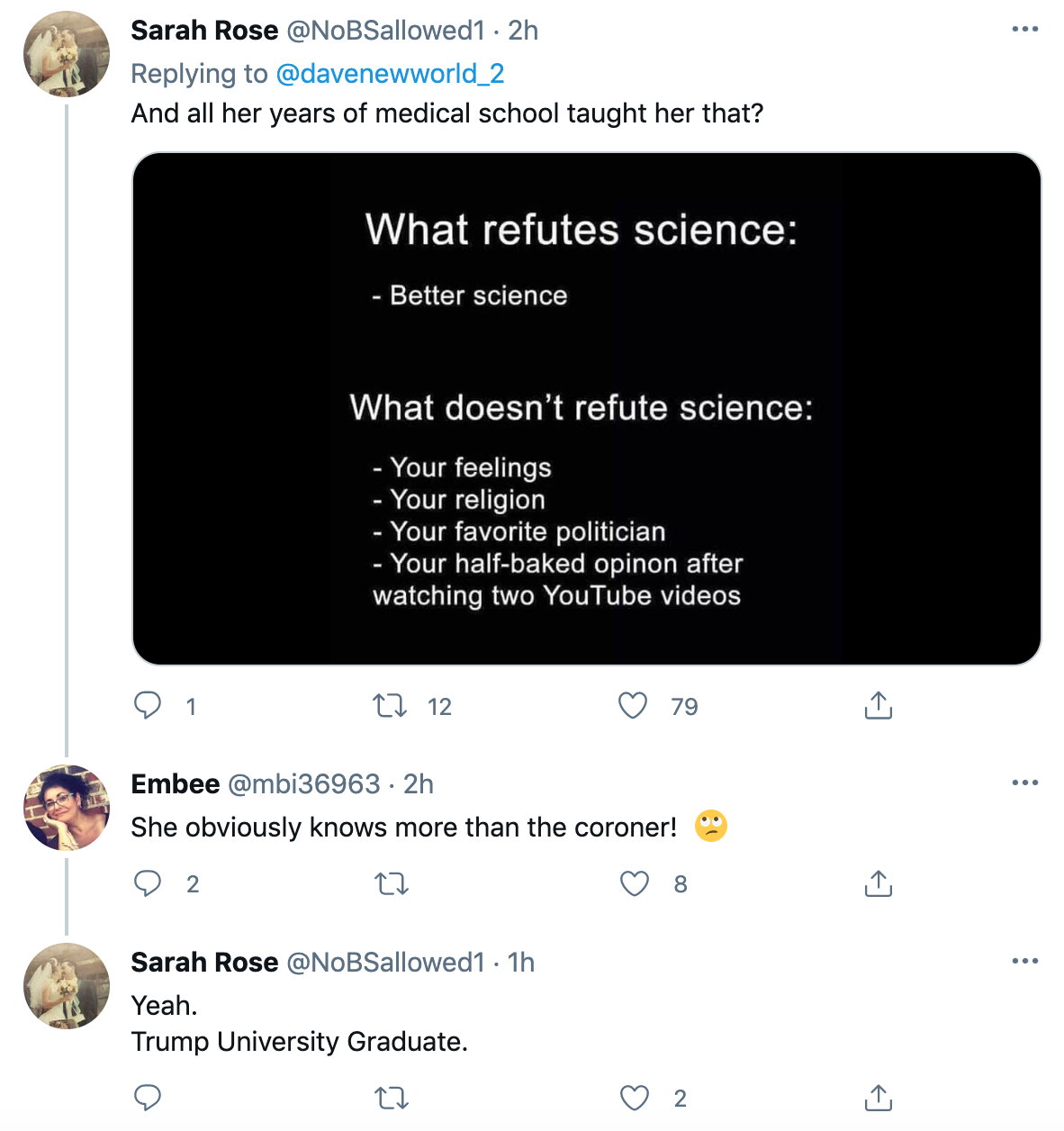 Other commenters asked her to prove her theory if she was so confident. "Would she like to prove her theory wrong?" one user commented.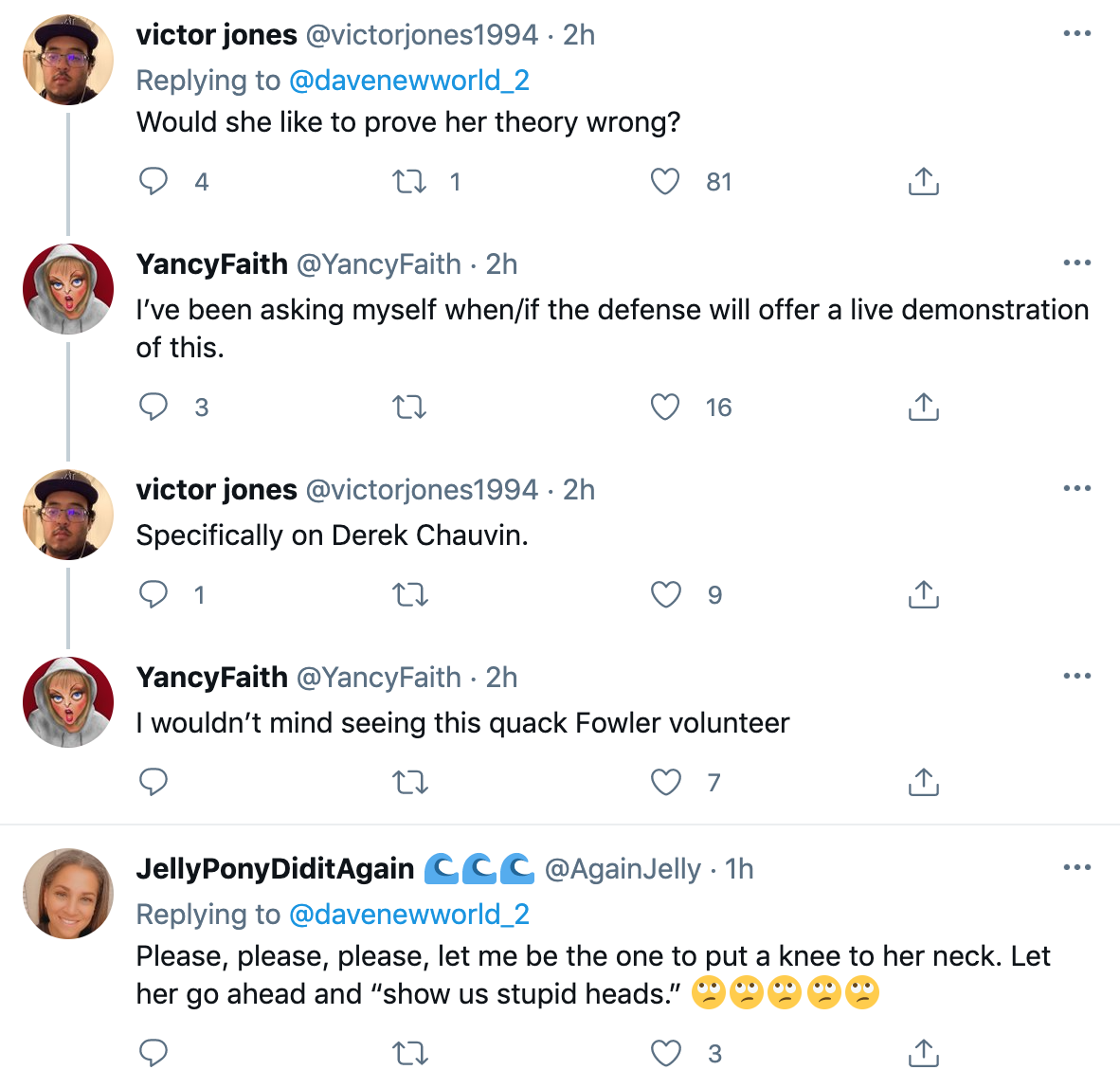 In other videos, Casey's child sits in the back seat of her car as she says Black people are not in danger and that more white people are killed by cops than Black people.
"If you have to put a color before 'Lives Matter,' that makes you racist," she says in one clip.
While online users joked about wanting to be the one to put their knee on her neck, people on Twitter were mainly frustrated at her dismissal of the police officer's role in Floyd's death.
"Her handle is 'patriot party,'" one user commented. "That, in and of itself, is enough to tell me that whatever she says if I unmute this video isn't going to be worth my time."

The Daily Dot could not reach Casey to request a comment for this article.
---
Today's top stories