MindGeek, the adult entertainment monopoly best known for operating the controversial porn site Pornhub, is trying to jump on the TikTok craze with YouPorn SWYP.
With SWYP, YouPorn promises "a new way to discover content by seamlessly scrolling through videos." The site studies the viewer's tastes and "recommends adult entertainment curated specifically for their viewing pleasure."
SWYP works by showing users an excerpt from a porn video hosted on YouPorn. Mobile viewers can swipe left to see the full clip, swipe up to see the next video, or go back to the last video by swiping down.
Unlike TikTok, none of this takes place in a dedicated app. Instead, SWYP's TikTok-like interface can be accessed directly from your phone via a direct URL. In an official press release regarding the feature, YouPorn advises users to add a home page link to the site for ideal performance.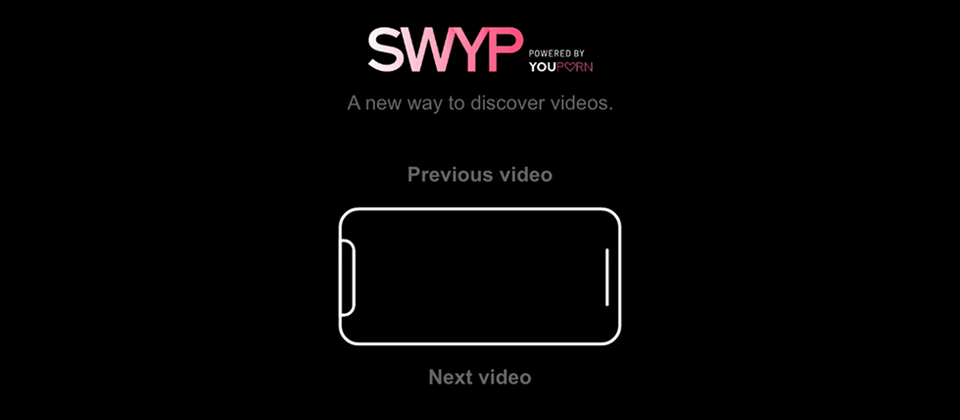 In other words, SWYP isn't really an app, nor is it that innovative. It's a novelty interface that shows users free porn.
Free porn, by the way, that comes at a steep cost. As Vice warns, YouPorn "actively relies upon" pirated adult content to operate—as do its fellow MindGeek-owned properties Pornhub and Redtube. In fact, these "free porn" tube sites are linked to the porn crash of the late 2000s. In its wake, adult performers' labor has been significantly devalued on the market.
"Now, sex workers operating on camming sites like LiveJasmin or subscription services like OnlyFans are having their content ripped and uploaded onto tube sites for free. When they try to take action against this, it often feels like they are screaming against a brick wall," Vice's Annie Lord wrote. "Porn stars don't make as much money as they used to, and that's a direct result of a cultural expectation that porn should be free."
It's unclear if SWYP shows viewers pirated material. But even if it doesn't, engaging in MindGeek's business model raises ethical dilemmas.
"I won't lie, I've watched porn for free before. I also understand that having money to spend on entertainment of any kind is a luxury," sex writer Sophie Ouellette-Howitz notes for Self. "[But] the people who create porn are already marginalized by the work they do, making it that much harder for them to get paid fairly for their labor in the first place."
Update 4:22pm CT, Feb. 26: YouPorn communications director Alex Harris told the Daily Dot that YouPorn's terms of service "only allows for users to upload content that they themselves own," and that the site encourages users to flag questionable videos or file copyright notices.
Harris said hyperlinks are used to credit video creators. He added that the site uses a "state-of-the-art third party digital fingerprinting software" that "scans any new uploads for potential matches to copyrighted material."
When asked if SWYP was intended to distract from Pornhub's Girls Do Porn controversy, Harris said the company's intentions are "pretty cut and dry."
"SWYP was designed to be an easier, more visually enticing way to watch porn and discover new content," Harris told the Daily Dot. "Nowadays people want to consume content as quickly as possible and SWYP provides our users with just that. They no longer need to click on play buttons."
READ MORE:
H/T Gizmodo