A teenager is accused of fatally stabbing his neighbor in an attempt to go viral on TikTok.
Lawyers representing the family of William Durham Sr., the man who was killed, say 18-year-old Zachary Latham of New Jersey stabbed Durham while filming the encounter for a TikTok video.
According to Fox News, Latham and his wife, Sarah, had previously chronicled disputes with various members of the Durham family on the video platform, with most of the encounters involving violent activity.
In one video, Durham's wife Catherine challenged Latham about the way he was driving. Latham recorded the conversation, in which he referred to Catherine as "Karen" several times. In another TikTok, the Durhams' son, William, tries to open Lathem's car door as he drives by, a confrontation Latham described as happening after "Karen's son found out the video went viral." Latham said he believed William was trying to take him out of the car.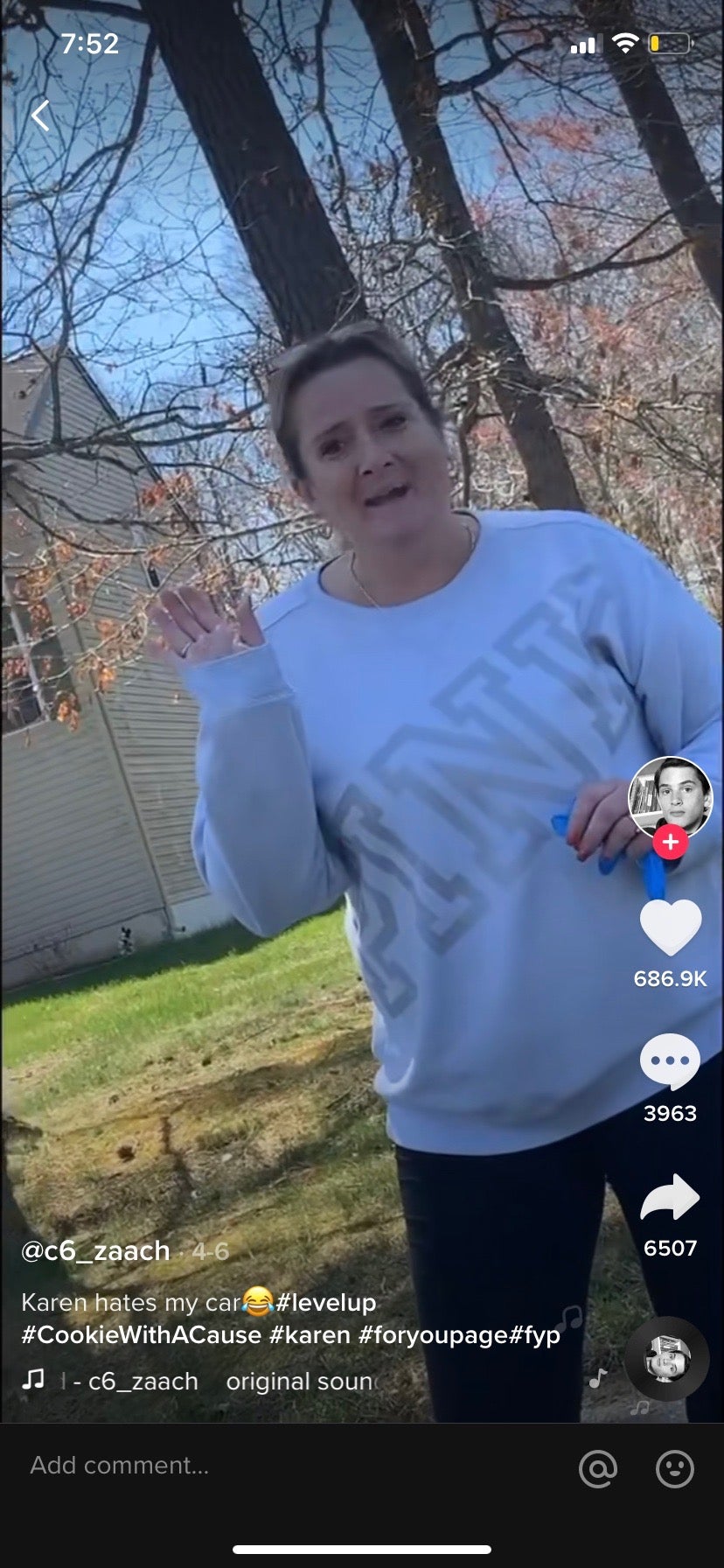 After a few more hostile encounters with Latham, attorneys for the Durham family say the family went to Latham's house to address the ongoing feud. It was during this encounter, the lawyers say, that Latham stabbed and tased Willliam Durham Sr., fatally wounding him.
The Durham family says they were unable to prevent the string of harassment they experienced from Latham leading up to William Sr.'s death because of court closures due to the coronavirus pandemic.
The Durham's attorneys make it clear they believe Zachary and Sarah Latham recorded the events resulting in William Sr. 's death with the intent to upload the footage to TikTok and become famous. Because of this, they want Latham to be charged with first-degree murder, rather than aggravated manslaughter—the current charge against him.
Latham, a member of New Jersey's national guard, continues to post videos to his TikTok account, c6_zaach. According to the New York Post, his next court date is in May of 2021, and he remains free until then.
---
Today's top stories
H/T Fox News