A TikToker is drawing some backlash over how he treated an employee at a combination KFC and Taco Bell for a "prank" video.
TikToker @liltysie filmed himself asking an employee how much it would cost if he ordered "everything" on both menus.
"Five hundred million dollars, dude—after taxes," the fed up employee on the other end of the order system replies. "Yes sir, dude. If you want one of everything, that's about what it will be."
"Damn that's a lot. … OK, um, can I get a large ice water?" the customer says.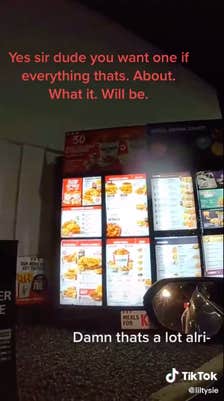 According to a "part 2" video, the so-called prank continued when the customer got to the window to collect his water. The customer confirms that he has the drink in his hand before dropping it on the ground. "Shit," the bewildered employee says, with his hand over his mouth.
"Yo, I'm sorry about that. Can I get another one?" the customer questions.
The employee then turns to a co-worker and says, "He dropped the f*cking water."
"It was his fault though," the TikToker says to the other employee, pointing at the worker who was subjected to his "water prank."
The employee slams the window shut, and the customer can be heard laughing to himself. The videos, which were both labeled pranks, have been collectively viewed over 4.7 million times since being posted on Monday.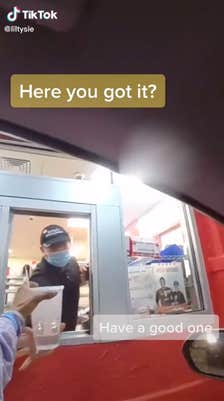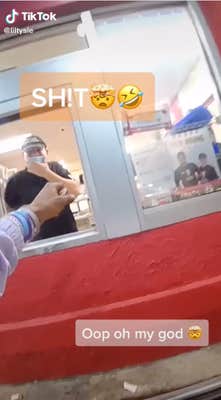 Viewers, including fast-food workers, seem divided over the videos in the comments sections. Some are siding with the customer and believe the worker was unnecessarily rude and unable to take a joke. Others are pointing out how fast-food employees are under a lot of stress while on the job and "don't get paid enough for things like this."
"I work in fast food and the guy worker tripping for no reason," one said.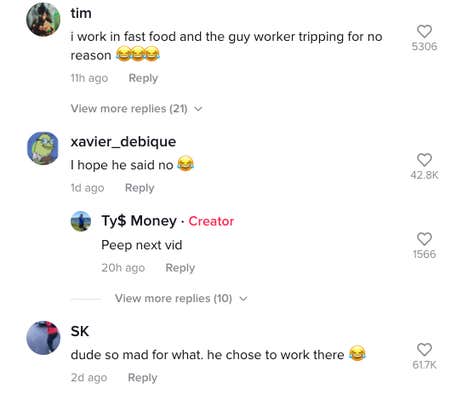 "As a fast food worker, we don't get paid enough for things like this, sorry that we aren't 'cool,'" another said.
"We don't have time for this," a third fast-food worker said.
Others are slamming the TikToker for being "disrespectful." "Can you not?" one user asked. "Be respectful please working in fast food is hard."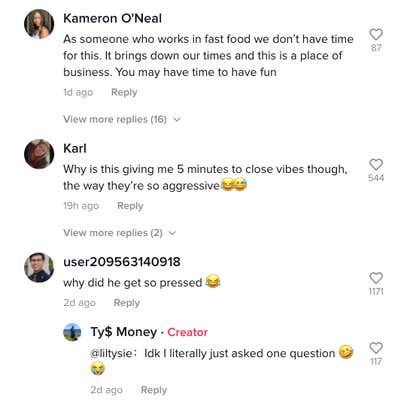 TikTokers also seem more critical after watching both videos, with one calling them the "lamest two videos (they've) ever seen."
"I thought we left disrespecting fast food workers in like 2017. Please try harder to be funny," another urged.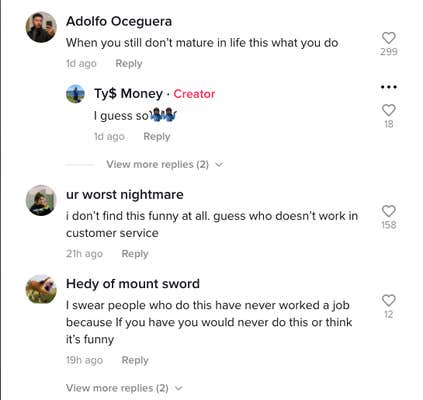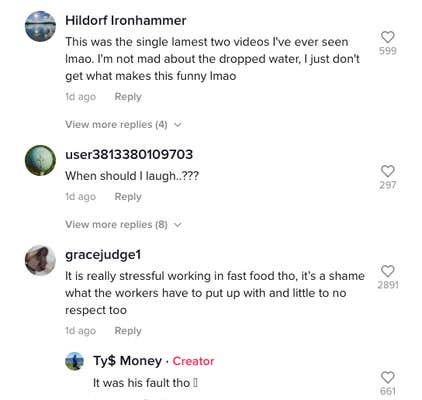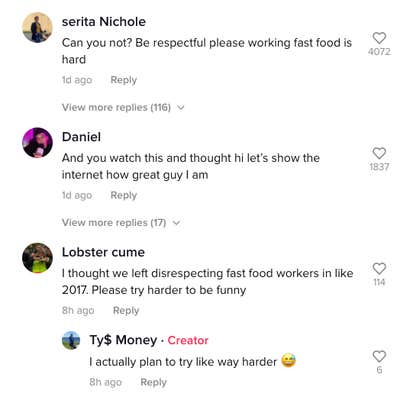 ---
Today's top stories