This story contains content related to animal abuse.
Lovely Peaches, an influencer who was previously banned on TikTok, made her return to social media and is already going viral after announcing on Facebook that if her dog died, she would "eat it on live" for her fans.
"I decided that I'm going to get myself a cute little puppy," she said in a video posted to Facebook Saturday. "I want like a tiny little puppy, and, like, I'm getting one this week." 
Peaches, whose real name is Brittany Johnson, captioned the video with: "If this one dies, too, I'll eat it on live for you guys."
The video didn't get much traction on Facebook, where she has a little over 4,200 followers. But after Def Noodles, a popular Twitter user who shares internet news, posted a screengrab of it, the video went viral.
Peaches also posted a follow-up video in which she appears to be spraying perfume on her dog. 
"Are you ready to be barbatized?" she says, pulling the dog closer and showing off a perfume bottle. "Queen Nicki Minaj's perfume."
Def Noodles blurred out portions of the video, issuing an "extreme content warning."
At one point in the video, Peaches can be heard saying, "Can't wait to have you home and set you on fire."
The video then cuts to a different scene, where Peaches introduces her dog to her viewers. "Say hi, say hi!" she says, smiling.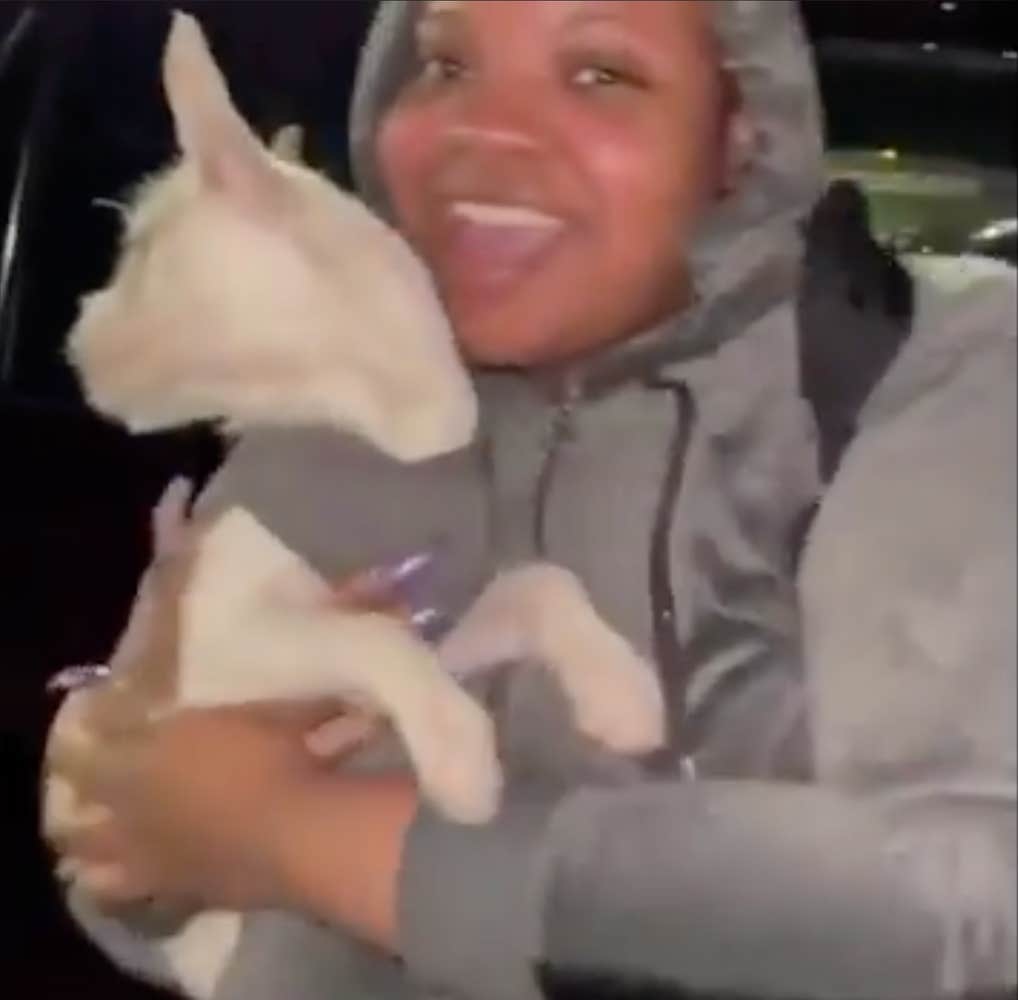 The video was not available on any of Peaches' other channels; the Daily Dot has reached out to Def Noodles for further information.  
On Wednesday, Peaches shared a video to her TikTok account, where she has over 600,000 followers. She is dancing with the puppy on her lap, but it's not clear when the video was taken.
Some Twitter users said on Def Noodles' thread that they called the cops, but it's unclear if any action has been taken. 
Peaches is no stranger to controversy. In the past, she claimed to have hired a 30-year-old man to rape Charlie D'Amelio following a tiff and bragged about passing on STDs to married men so that they can infect their partners. According to a petition calling for her removal from social media, Peaches is also accused of hiring men to choke and beat her 4-month-old daughter.
The Daily Dot has reached out to Peaches and will update this report if she responds.
---
Today's top stories