Did you slap a Sierra filter on your delicious Thanksgiving grub Thursday? If so, you helped Instagram carve its way to its busiest day ever.
While Instagram did not reveal exactly how many photos were posted, more than 10 million Instagrams containing Thanksgiving-related terms in comments were shared throughout the day. The photo-sharing community saw more than double the number of photos it had Wednesday.
For several hours Thursday, more than 200 photos per second were shared, hitting a peak of 226 photos a second at 12:40pm PST: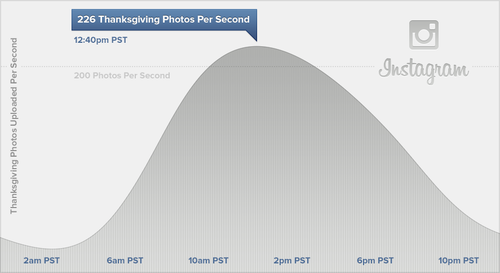 The millions of turkey day images shattered Hurricane Sandy's record for Instagram's biggest moment. The storm generated more than 800,000 photos under the #sandy hashtag.
The two-year-old community has more than 100 million members, who routinely upload more than 5 million photos per day.
Instagram's diversity is one of its strong points. If hundreds of thousands of images of food didn't inspire you yesterday, at least there were plenty of Instagrams of New York Jets quarterback Mark Sanchez bouncing his face of a teammate's ass.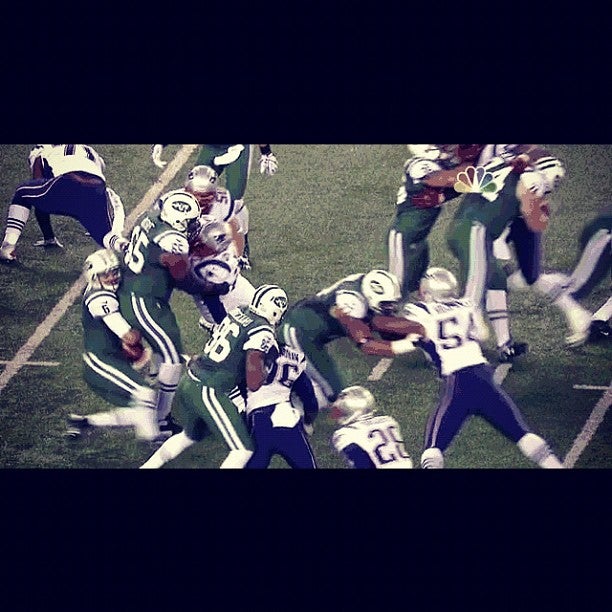 Photo via phantomus/Instagram