Hundreds of students in Gothenburg, Sweden, rioted over Instagram, and it has nothing to do with the photo-sharing service's new terms of service.
Instead, they were protesting an Instagram account which shared photos of girls aged 13 to 14, along with personal information and allegations about their sexual behavior.
A Plusgymnasiet high school student in Gothenburg was identified by protesters as the person behind the account, according to The Local.
The unidentified Instagramer asked followers to send in information about "sluts" in the city, and they submitted more than 200 pictures and names of teen girls. Once the account ,which apparently had more than 7,000 followers, was shut down, photos and accusations against the teens cropped up on a Facebook page.
Police said that more than 600 teens responded to a Facebook event which allegedly called on people to beat up the suspected owner of the Instagram account.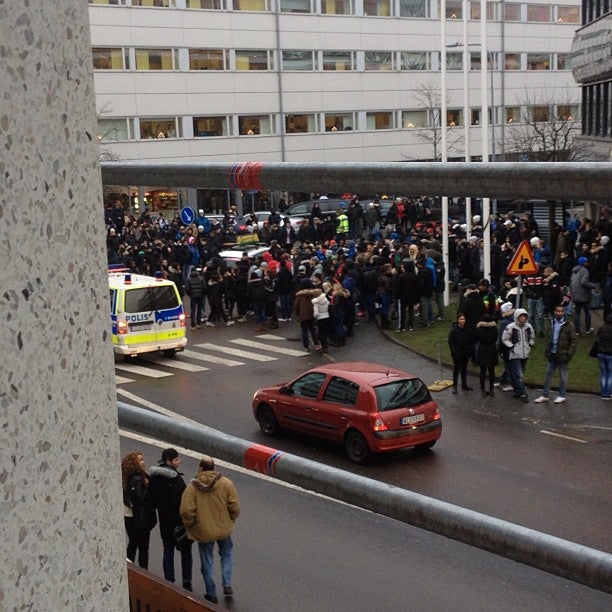 Photo by @mathildaakarlsson/Instagram
Police said the rioters threw stones and bottles at officers and passing cars. The protesters also kicked down lampposts and jumped on cars, according to a witness, and the students later moved to a mall as police arrested 27 people. The teenage girl alleged to be behind the account was "out of harm's way," according to a spokesperson for the school.
The girl at the heart of the incident has denied having anything to do with the Instagram account, claiming she'd been set up when she threatened to report the real owners to police and adding that her photo was one of those which had appeared on the account.
A replacement Instagram account appeared Tuesday, while similar accounts have cropped up in other towns.
Plusgymnasiet and a second school were closed on Wednesday, as further riots took hold. A crowd of around 100 people set off fireworks and trapped office workers inside a building.
One student who apparently attends Plusgymnasiet and posted the below photo suggested that it might be time to switch schools, adding that police cars were smashed.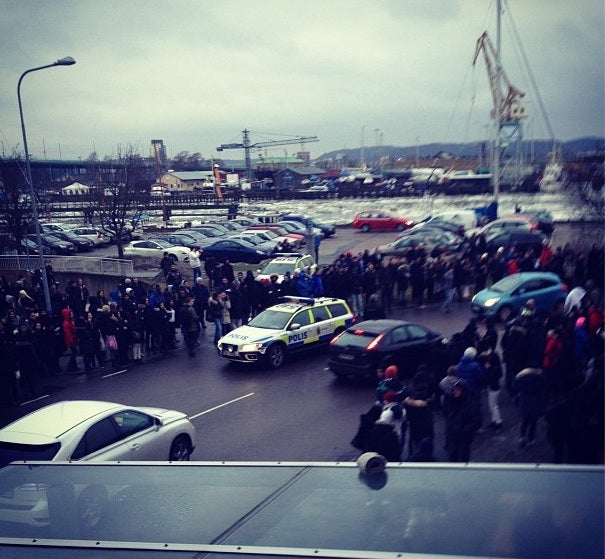 Meanwhile, rumors emerged that protesters may be back for a third day of rioting.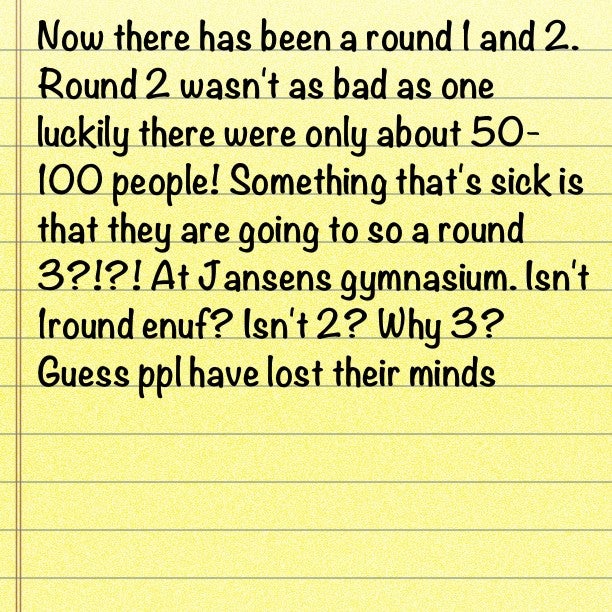 Photo via @rozorcolina/Instagram