The hottest topic on Twitter over the past few days has been a movie about sharks in a tornado. It's been a slow week. Things were busier on the other side of the Atlantic, however—especially in Sweden, which is embroiled in an ugly Twitter storm of misogyny and homophobia directed at some of the country's best athletes.
Sweden's national women's soccer team includes world-class athletes who consistently perform at the highest levels of the game. They were runners up in the 2003 World Cup. They won the European Championship in 1984. While a lot of Swedes are proud of their team, others are the worst kind of fair-weather fans, whose hatred for women and the LGBT community bubbles up at the first sign of trouble.
That was never more obvious than during Wednesday's 1-1 draw with rivals Denmark in the opening match of the UEFA European Women's Championship tournament. While the team was playing their hearts out on the field, jerks on Twitter—including an elite handball coach—were lashing out at them for being born women and not men.
Swedish journalist and one-time Daily Dot contributor Jack Werner collected just a snippet of the vitriol and provided us with translations. The first tweet is from Andreas Stockenberg, that elite handball coach, who thinks homophobia is hilarious.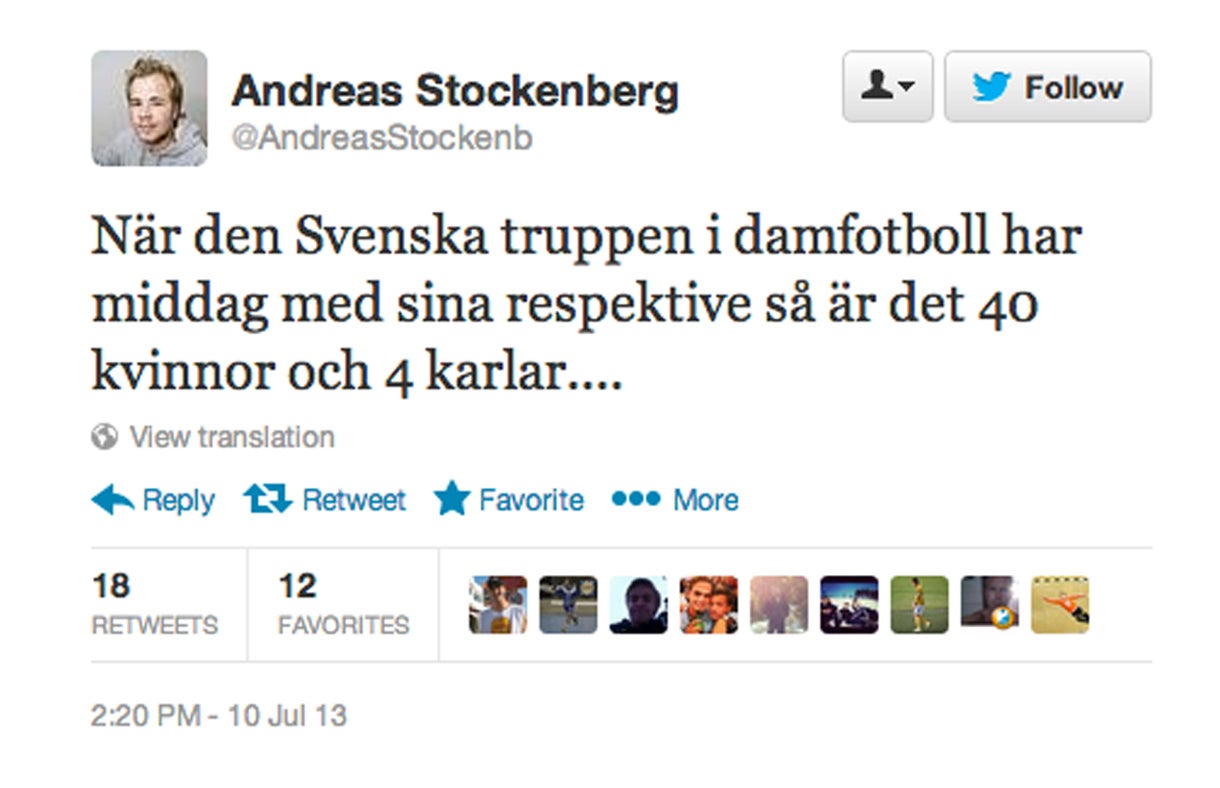 When the swedish women's soccer team go to dinner with their partners, it's 30 women and 4 men…"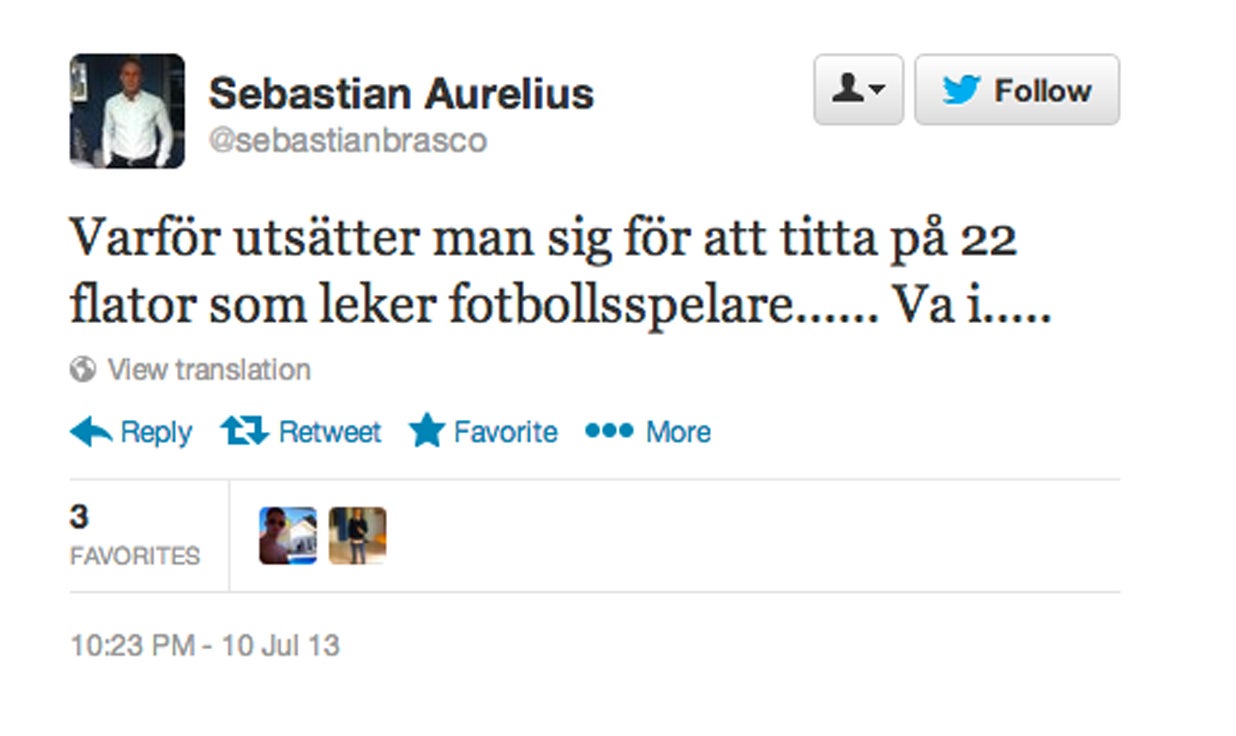 "Why do you put yourself through seeing 22 dykes pretending to be soccer players… What the…"
"Swedish whores how can they do so bad at penalty kicking hahaha what fucking losers"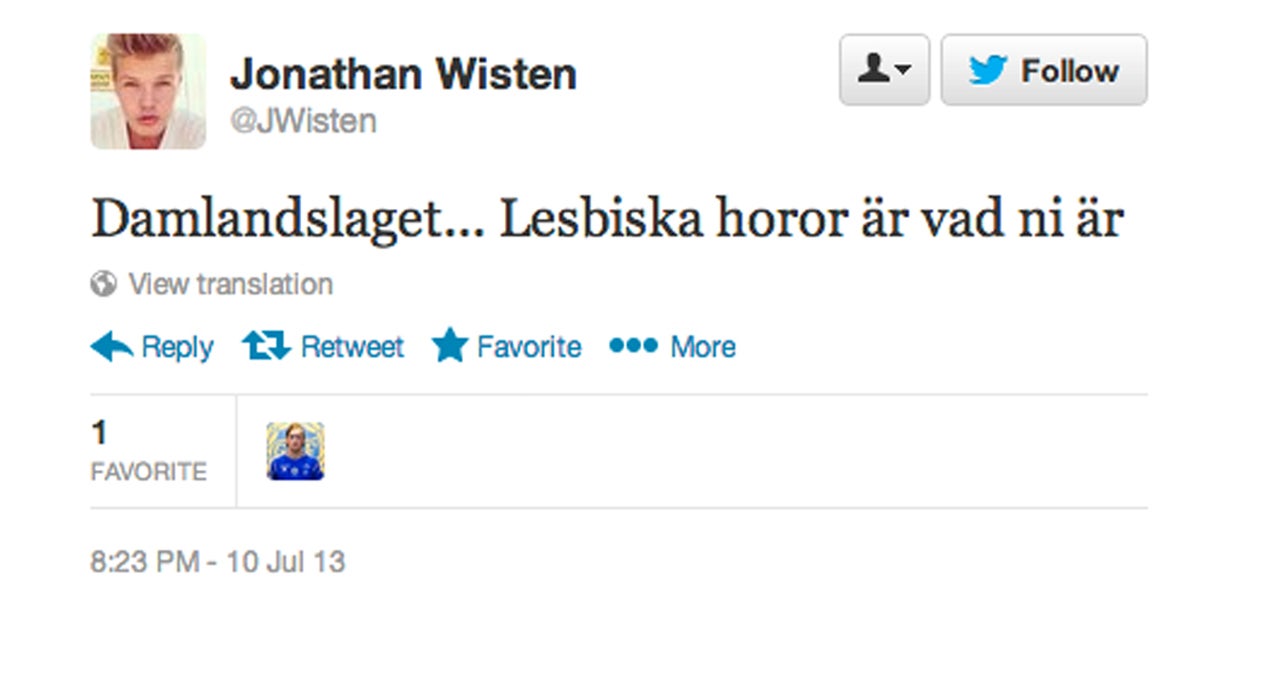 "Swedish women's soccer team… Lesbian whores, that's what they are"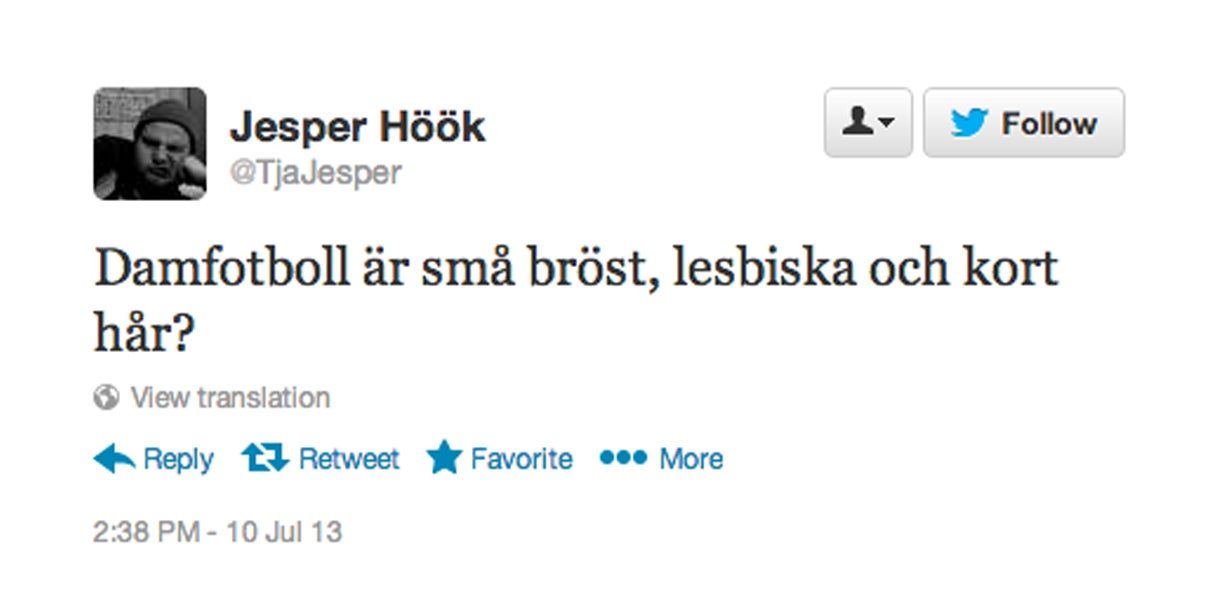 "Women playing soccer are all about small breasts, lesbians and short hair?"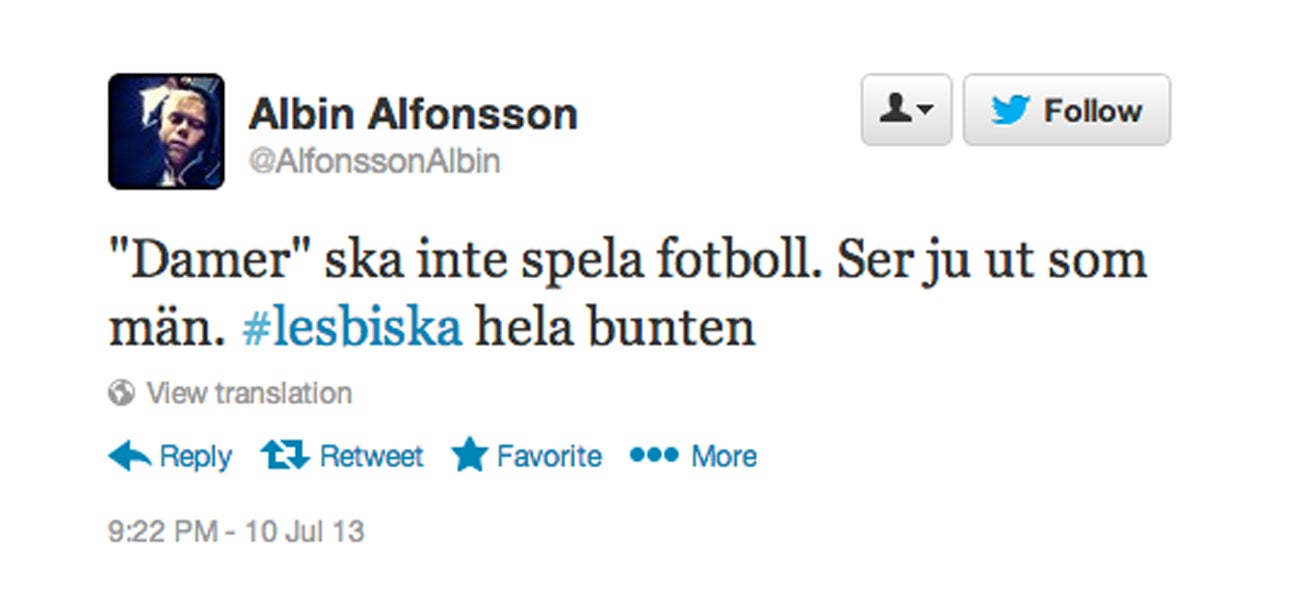 "'Women' should not be playing soccer. They look like men. #Lesbians all of them"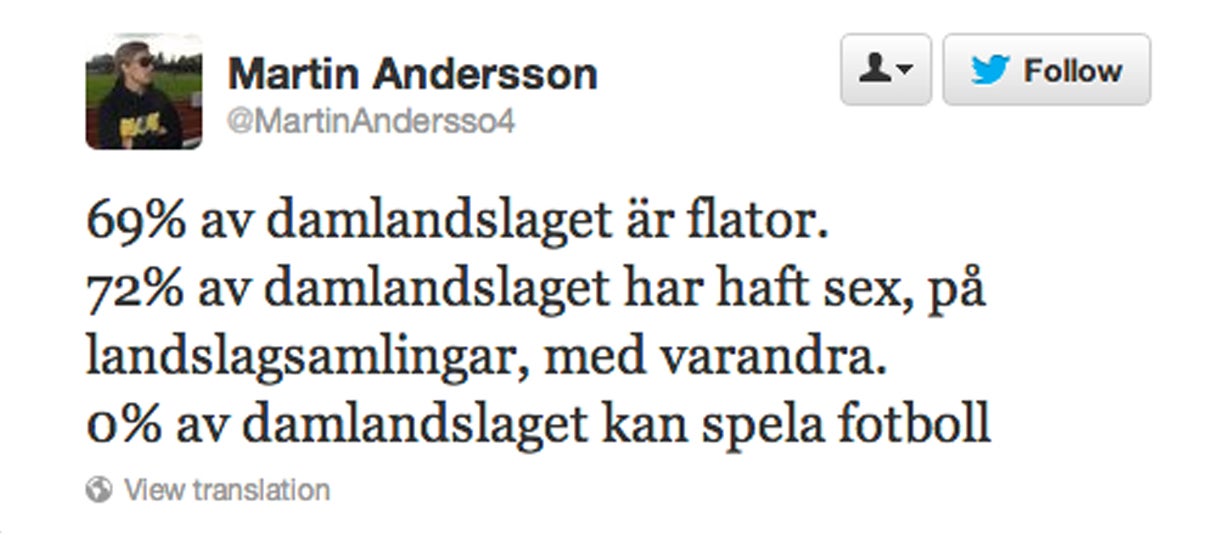 "69% of the womens soccer team are lesbians. 72% have had sex, when gathered as a team, with one another. 0% can actually play soccer"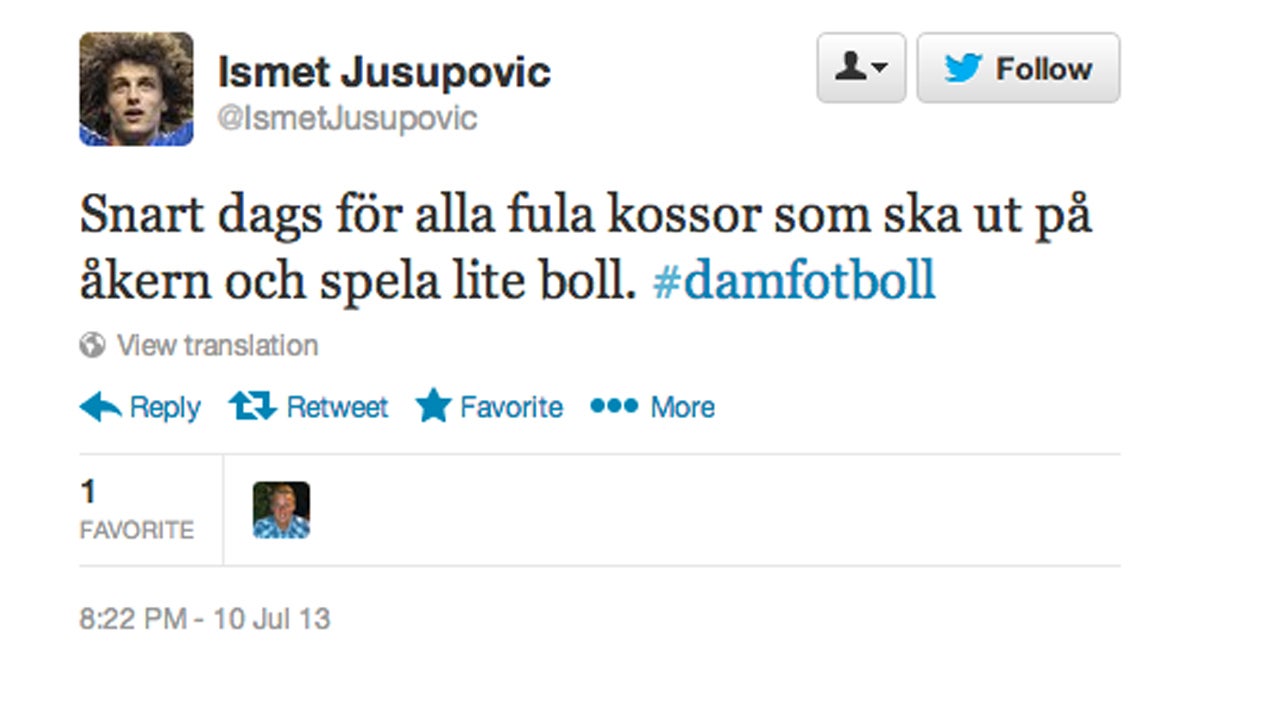 "Soon time for some ugly cows to go out on the field and play some soccer #womenssoccer"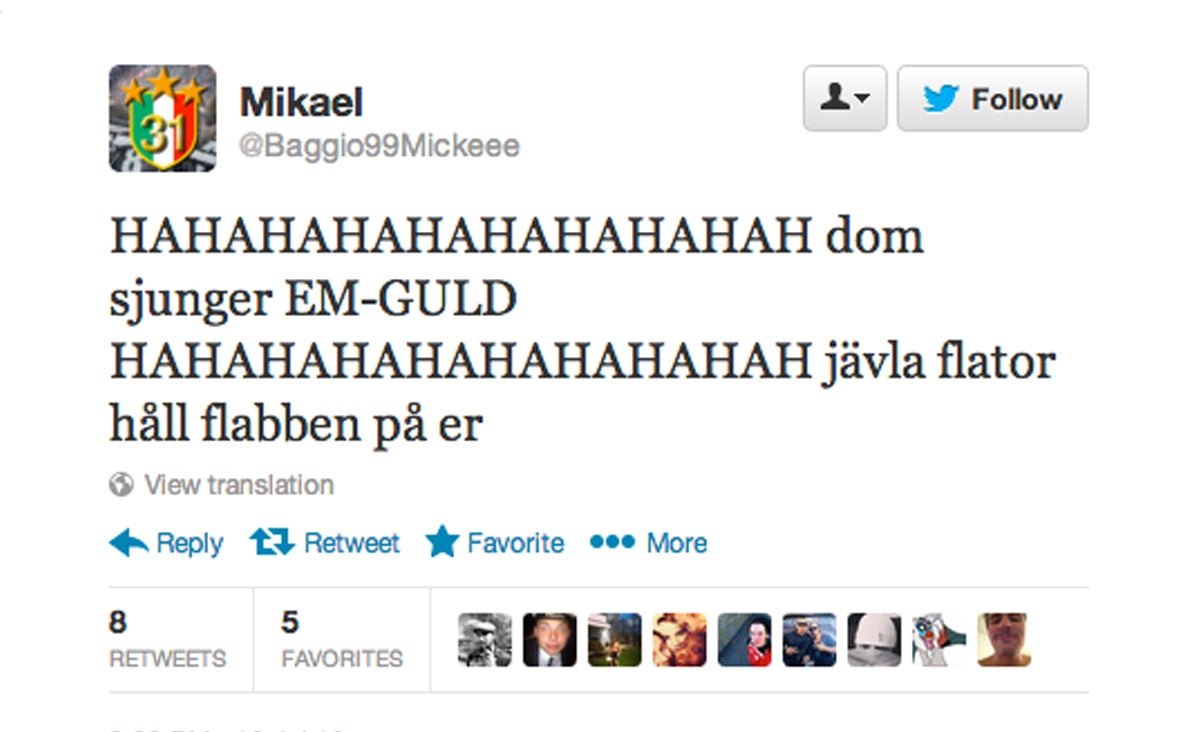 "HAHAHAHAHAH they're singing about the gold medal HAHAHAHAHA fucking dykes shut up"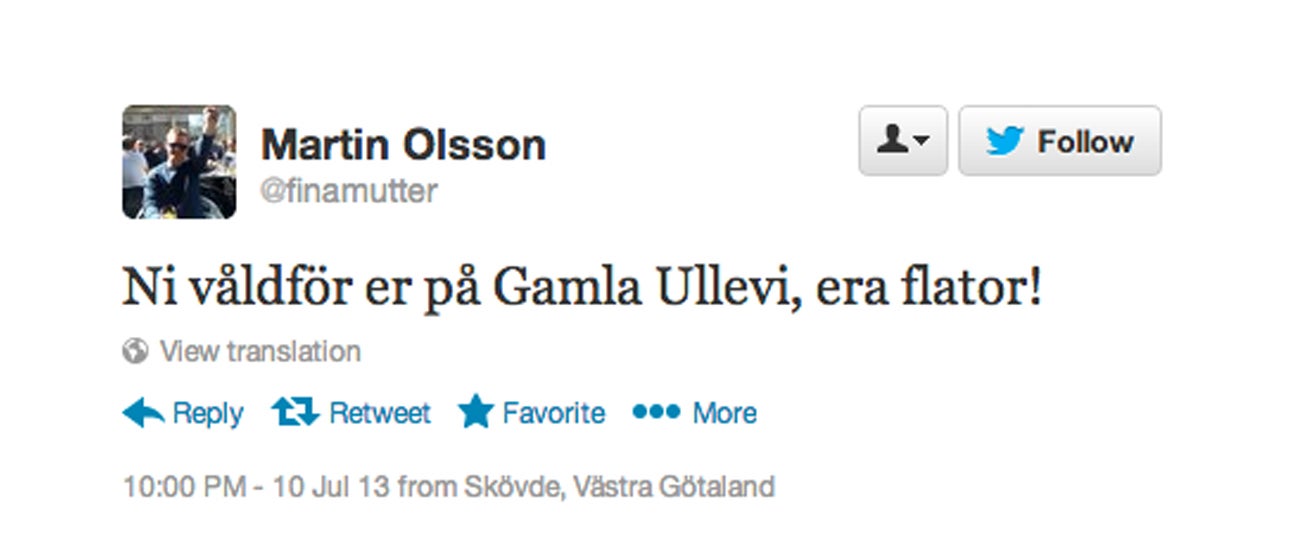 "You're raping Gamla Ullevi [the stadium where the game was played], you dykes!"
There's a silver-lining for the Swedish Internet. Werner's tweet, in which he compiled just just a few of the most offensive statements, spread faster than the hatred itself, receiving nearly 3,000 retweets and 430 favorites. Just about every major Swedish newspaper reported on the Twitter shitstorm, and Werner was invited to speak on national television.
Stockenberg, the handball coach, deleted his tweet, falling back on the always-reliable "it was just a joke" excuse. His club didn't agree and publicly reprimanded him. Too bad—it would have been funnier if they'd just fired him. 
Photo via svenskfotboll.se