A Texas getaway came to a sudden halt for TikTok stars Bryce Hall and Jaden Hossler, who now face drug charges after being arrested Monday.
Hall and Hossler each have more than 6 million TikTok followers and make up a third of the Sway House, a group of influencers on the platform that also includes Josh Richards, Anthony Reeves, Kio Cyr, and Griffin Johnson. Richards and Johnson were present on the trip to Cedar Springs, Texas, when Hall and Hossler were arrested.
Hall, caught with less than two ounces of marijuana, was charged with a class B misdemeanor, while Hossler faces more serious charges. The sheriff's office in Lee County disclosed, per Insider, that Hossler was arrested in possession of two to four ounces of marijuana and a controlled substance in penalty group two—which includes hallucinogens and stimulants such as DMT, ecstasy, and synthetic THC. The sheriff's office did not say what penalty two substance Hossler was allegedly carrying, but he was charged with a second-degree felony. Hossler's bond was set at $11,500, while Hall's was $5,000.
On Tuesday, Hossler's father addressed his son's arrest on TikTok.
"Hey Tik Tok folk," Hossler wrote in a comment. "Thx for all the prayers for Jaden. Not gonna share a lot of details right now but Jaden and the boys are going to be ok. More later."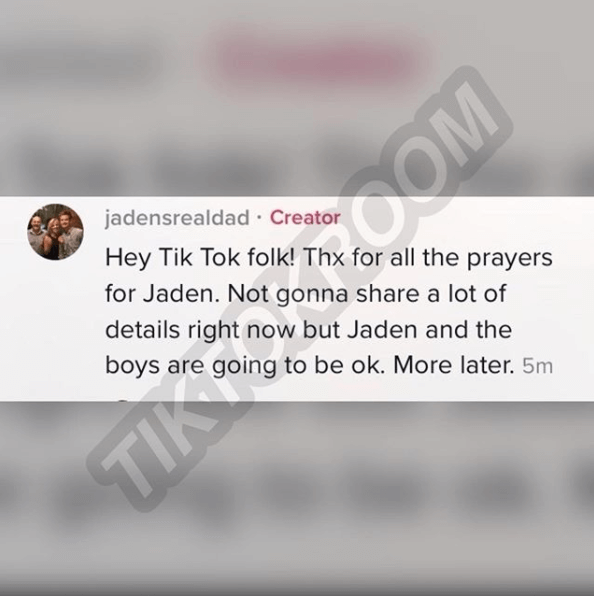 Fans of Hall, Hossler, and Sway House started trending #FreeSway on Twitter in response to reports of the arrest. Several posted Hall and Hossler's mugshots and booking information from the Lee County Sheriff's website, while others expressed support for the duo.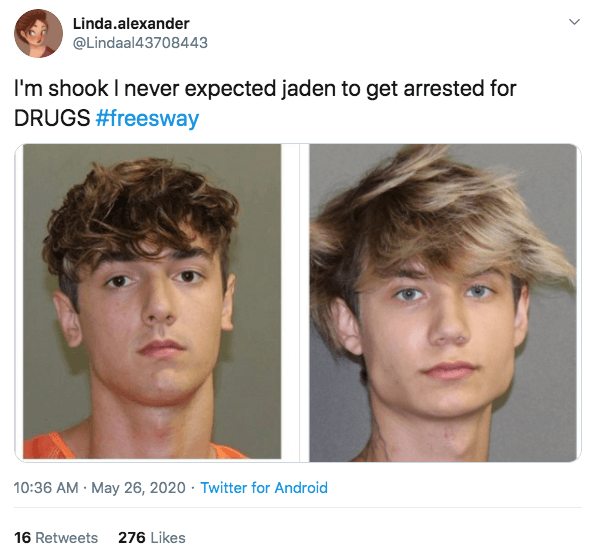 According to E! News, Hossler has been released on bond, and Hall is expected to be released on bond soon.
READ MORE:
H/T Insider