Developer Lunaris Games is a queer-run studio focused on creating diverse visual novels that "bring the stories and games to the LGBTQA+ community that it so sorely needs." But its latest release is going through a bureaucratic nightmare thanks to the review process on the gaming platform Steam.
Fantasy visual novel Errant Kingdom follows the player through the Kingdom of Novus, a magical world on the precipice of violence. The game offers an LGBTQ-inclusive cast with six optional romanceable characters, as well as two polyamorous relationships. Its release is highly anticipated among queer fans too; the game secured around $53,400 on Kickstarter, plus 250 backers on Patreon. But even though Errant Kingdom's prologue launched Wednesday without issue on itch.io, Steam has proven a headache for Lunaris Games, according to narrative director and executive producer Kris Wise.
First, Lunaris submitted Errant Kingdom's prologue with an adults-only filter, which Steam asked the team to remove before approving the game's release. "We rate ourselves 18+ which is apparently where their confusion came from, but our content is no more 'explicit' than say a Bioware game. Mild nudity, swearing, mild violence, suggestive sexual scenes/writing," Wise told the Daily Dot. Wise complied because the team wanted the game on Steam. But after Lunaris resubmitted Errant Kingdom for rereview, Steam rejected the prologue's release again "because we don't have an [adults only] age gate," Wise tweeted Wednesday night.
"What the actual vampire-loving f- is going on over there??? Is this sort of thing proving an issue for all adult-oriented games?" Wise wrote. "I'm less angry now we said fuck it and released on [itch.io] and just finding it hilarious how backwards it is. Now I'll have to wait 2-3 days for them to review my change!"
As it stands, Errant Kingdom's Steam page remains publicly available without the prologue or an NSFW filter.
Update on Steam Saga 2020:

They asked me to remove the age gate on our store page in our last conversation.

Tonight they told me we failed review because we don't have an age gate.

— Kris ☾ (@kriswrites_) January 16, 2020
https://twitter.com/EnbyKaiju/status/1217642395245744128
https://twitter.com/kriswrites_/status/1217642873115627520
Given the "plethora" of unrated sensitive material on Steam, Wise didn't expect any hardships from Steam, they told the Daily Dot. Indeed, Steam is notorious for contradicting its own rules. Popular adult video game House Party is not hidden under an NSFW filter despite being much more sexually explicit than Errant Kingdom, Wise told the Daily Dot. This is true for other games as well. Erotic video game Custom Order Maid 3D2 has no adults-only filter despite all of its NSFW material easily available via an off-site patch. Steam also hosts VR Kanojo, a VR game with explicit sex scenes, and other sexually suggestive games including Senran Kagura Peach Beach Splash, Gal*Gun 2, and HuniePop.
Specifically targeting Errant Kingdom raises questions about Steam's internal moderation structure. After asking Steam to clarify its decisions, Lunaris only received a "standard" report with instructions on why the game's review failed and what needs to be changed.
"Definitely wouldn't work with them again now. We only did in the first place because we hoped it would broaden our chances as an indie studio to actually get funded," Wise said. "Considering our game is harmless and there's some horrendous stuff on Steam that passes their review process I just can't get my head around what their process actually is in-house."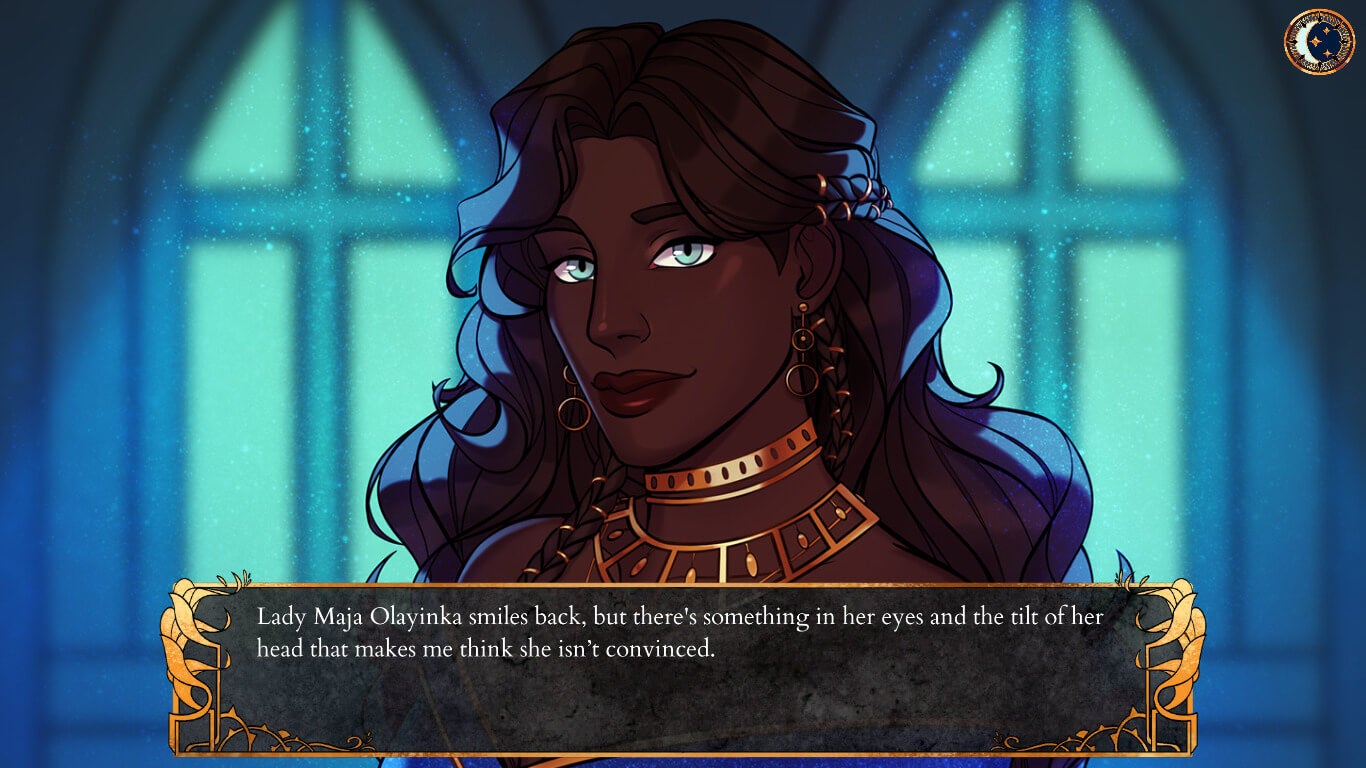 Steam's internal policies have grown consistently contradictory. Adult visual novel Taimanin Asagi was pulled late last year while Steam left up a censored version of Saya no Uta, a horror game notorious for its adult scenes depicting sex with a childlike character (these scenes can be easily restored via an adults-only patch). Errant Kingdom's treatment is particularly troubling given the game is built by and for queer players.
"Itch is and always has been amazing and I recommend that to everyone, specifically queer creators. We won't even be promoting our Steam page now after this," Wise told the Daily Dot, later adding: "[It's] been really frustrating and disheartening and it's already hard enough to get our content out there as queer creators."
The Daily Dot reached out to Valve's CEO, Gabe Newell, and its vice president of marketing, Doug Lombardi, for comment.
Update 4:00pm CT, Jan. 16: Less than an hour after the Daily Dot reached out to Valve for comment, Kris Wright received a response from Steam clarifying that the platform had "gone ahead and deslected the Adult Only setting" for Errant Kingdom.
Steam also apologized "for the confusion during review," according to a screenshot that Wright sent to the Daily Dot.

"Looks like we may have finally won the Steam saga lads. Got a (tiny) apology off them for the confusion during review, but still begs the question why I had to grovel and try to explain myself to get to this point," Wright tweeted. "At least it's over though."
Looks like we may have finally won the Steam saga lads. Got a (tiny) apology off them for the confusion during review, but still begs the question why I had to grovel and try to explain myself to get to this point. At least it's over though.

Support @itchio please ✨

— Kris ☾ (@kriswrites_) January 16, 2020
READ MORE:
H/T Sean Z