Now that Halloween is over, the holiday festivities have already started for some (sorry, Thanksgiving). Break out the ugly Star Wars Christmas sweaters!
Wearing these garments has gone far beyond the ugly sweater holiday party, and are now acceptable pretty much everywhere. They've become so popular that they exist in every variety. And with Rise of Skywalker just a month away, you may as well wear one of these to show off your excitement.
Nothing like a criticism from Darth Vader to get you into the holiday spirit. This sweater from Numskull comes in every size from small to 3XL and is the perfect way to low-key shame any grinches that come across your path.
Price on Amazon: $32.99
---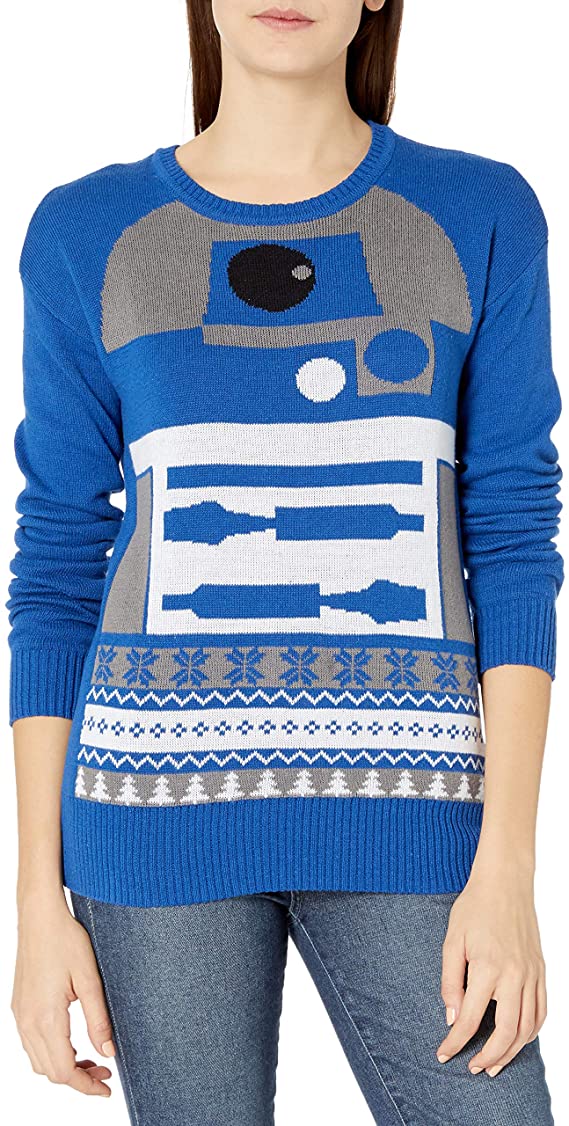 You could cloak yourself in the guts of a dead tauntaun to stave off the cold, but why do that when you could just put on a nice sweater instead. This handsome blue one goes with a clean and simple motif, informing the world that your love of droids and of Christmas sit at equal heights.
Price on Amazon: $29.99
---
If you're more into the new trilogy these days, this BB-8 cardigan might be a good fit for you. The adorable droid rolls up one side, and the back in a simple white and blue pattern. As ugly holiday sweaters go, this one is kind of low-key and–dare we say–cute.
Price on Amazon: $27.95
---
Yoda's advice still endures after all these years, so having a Christmas sweater with his words on it is kind of a no-brainer. We wonder what he'd have to say about drinking out of the spiked punch bowl.
Price on Amazon: $32.99
---
If you don't ship Reylo, what are you even doing? The fierce chemistry between these two is sure to escalate to a fever pitch in Rise of Skywalker, so you may as well wear this to cheer on their love. It's a shame there isn't a sweater with both of them on it. Someone ought to get on that.
Price on Amazon: $40.99