Speaking to a live audience of thousands on Sunday, Smash Mouth frontman Steve Harwell had this to say about the COVID-19 pandemic that has now infected five million Americans:
"We're all here together tonight! Fuck that COVID shit!" Harwell said.
The audience in front of him—which appeared almost entirely absent of face coverings and any kind of social distancing—cheered. A video tweeted by local broadcast journalist Connor Matteson of KOTA shows an expansive crowd at the concert, stretched out in all directions.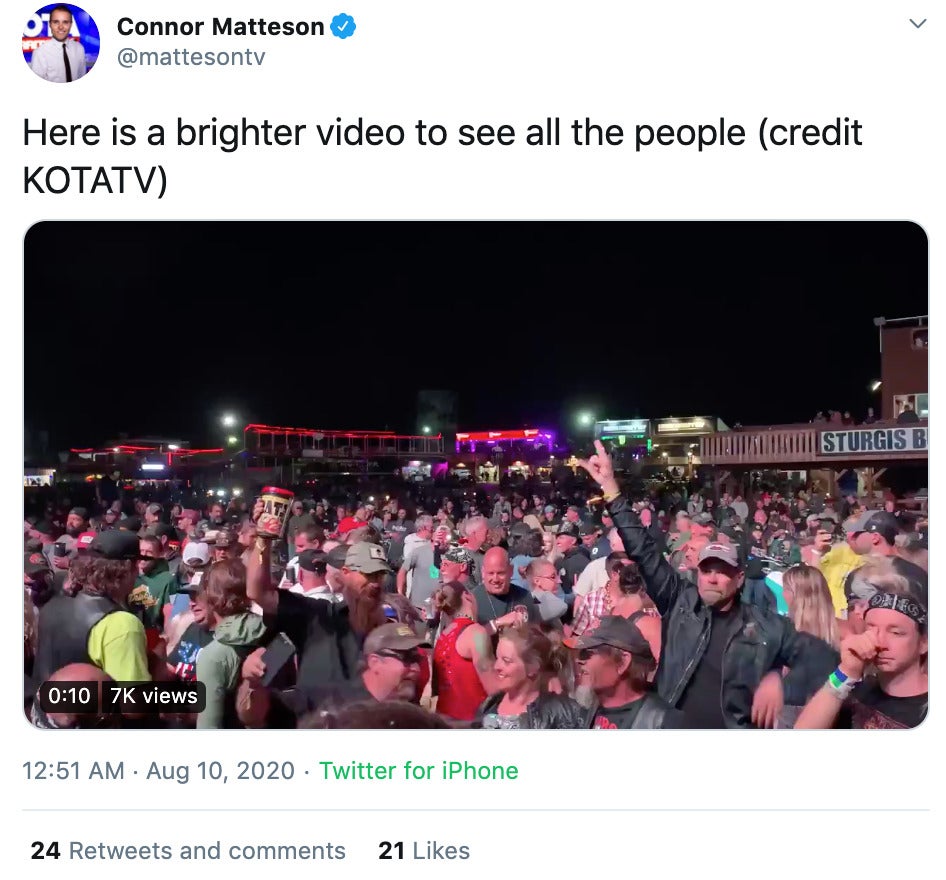 Smash Mouth's concert was part of the Sturgis Motorcycle Rally, a festival in South Dakota that NME says is estimated to attract a quarter-million motorcycle fanatics each year.
According to safety guidelines posted to the event's website, "guests will be required to have a mask with them when they enter the amphitheater." However, it's evident from Matteson's footage that festival attendees chose to largely disregard this requirement after entering the concert.
In response to the irreverent attitude taken toward the pandemic, Twitter users ridiculed everyone involved. 
User @dobbin_joshua rewrote the lyrics to Smash Mouth's 1999 song "All Star" in a tweet that now has over five thousand likes.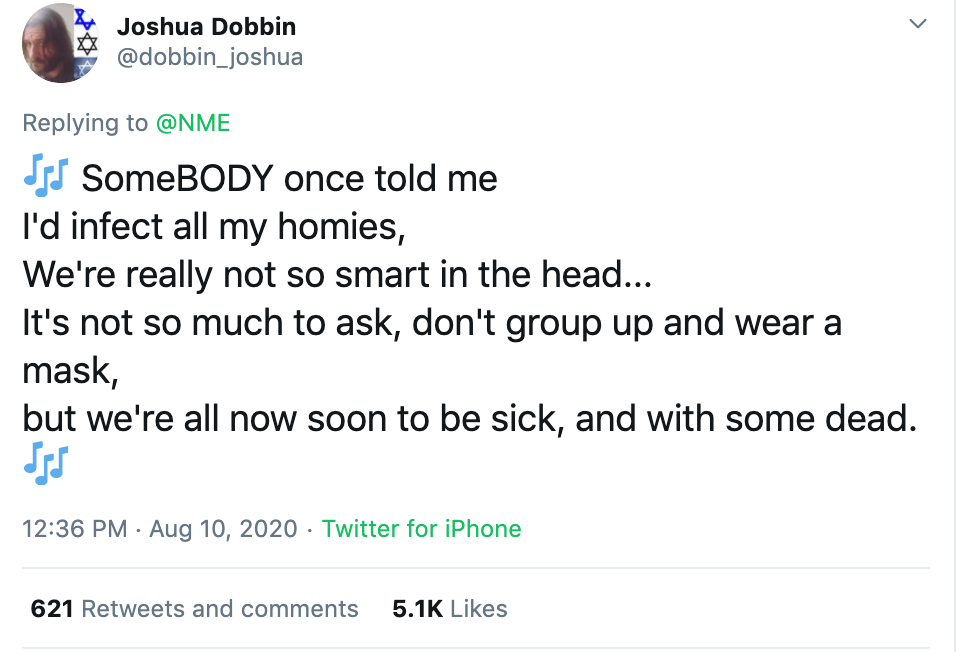 "SomeBODY once told me I'd infect all my homies, we're really not so smart in the head…" @dobbin_joshua tweeted. "It's not so much to ask, don't group up and wear a mask, but we're all now soon to be sick, and with some dead."
Instead of rewriting the lyrics to "All Star," user @IrishPatty54 chose an actual lyric from the song that seemed to age well.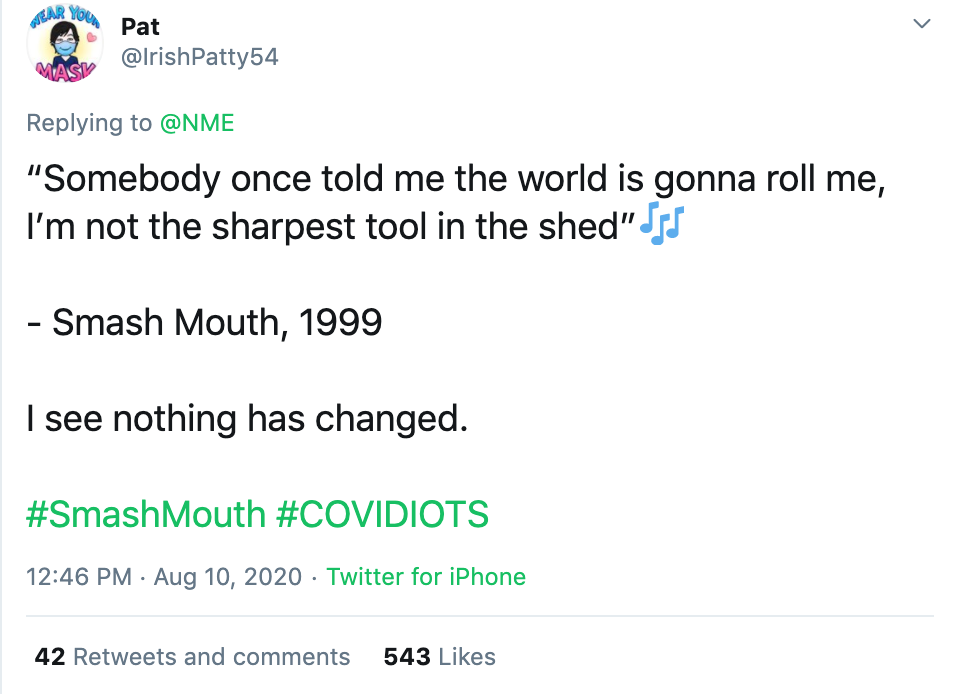 "'Somebody once told me the world is gonna roll me, I'm not the sharpest tool in the shed' – Smash Mouth, 1999," @IrishPatty54 said. "I see nothing has changed."
Some on Twitter were surprised that Smash Mouth was still even performing.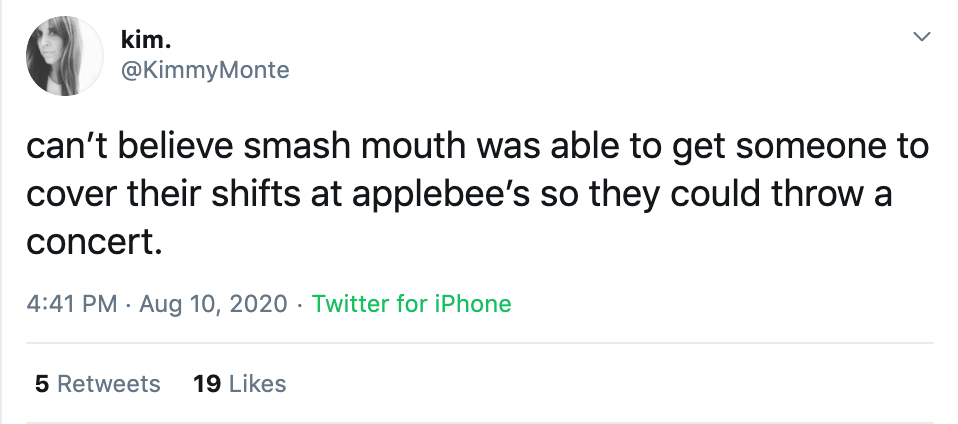 "Can't believe smash mouth was able to get someone to cover their shifts at applebee's so they could throw a concert," user @KimmyMonte tweeted.
---
Must-reads on the Daily Dot