Racists are attacking the triple talented model, influencer, and artist Shirleen for cosplaying a character who isn't Black.
In the viral tweet, Shirleen is dressed up as Rin Tohsaka, one of the heroines in the Japanese anime Fate/stay night. She posted a photo of herself adjacent to the character with the caption, "me vs animated me."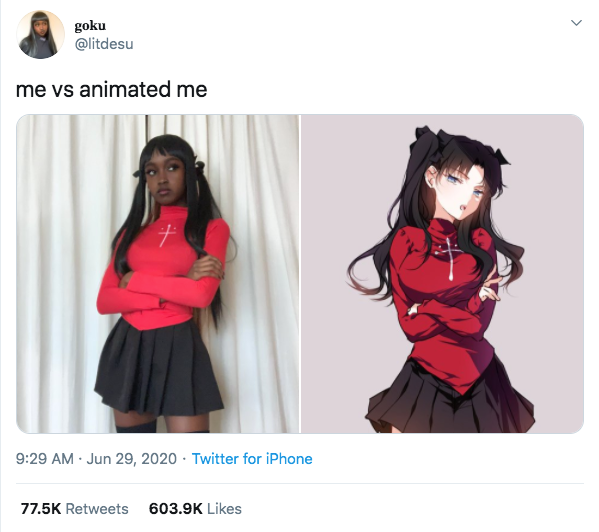 Cosplaying is simply dressing up as a character, often from science fiction, fantasy, manga, or anime. Cosplaying can range from wearing a store-bought outfit, putting together a homemade outfit to super detailed handmade outfits.
Just like Rin Tohsaka, the model has her hair in pigtails with bows and is in the same long-sleeved, black skirt, and stockings outfit. Her recreation has more than 600,000 likes and 77,400 retweets.
"This is my first cosplay go easy on me," Shirleen replied under her original tweet.
But the racists came at Shirleen full force, calling her racial slurs and saying that she shouldn't cosplay a character outside of her race.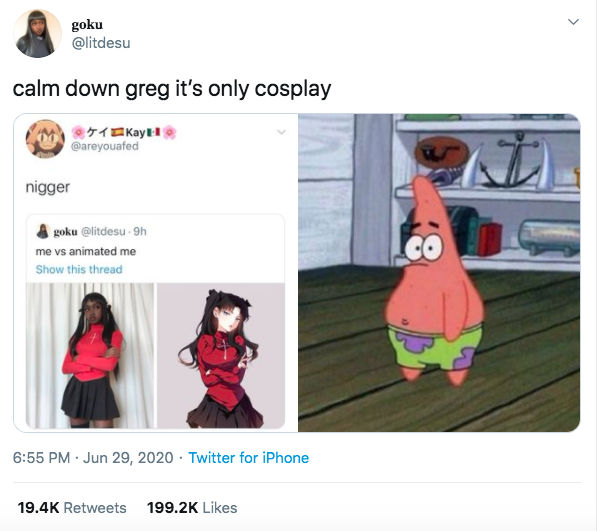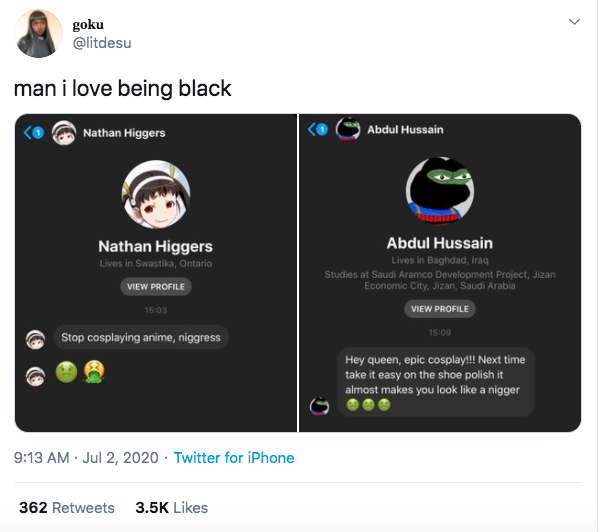 Anime has it's own history of not including Black characters and depicting them stereotypically and typically in lighter shades when they are represented. Black cosplayers have long spoken out about this publicly and formed communities to bring visibility to fellow Black cosplayers and push for representation in the industry and world of cosplay.
"I'm consistently being asked why the 'animated me' is lightskin… she is a japanese anime character and this is a cosplay. she is not white and i will not darken her skin to match mine. that is all," Shirleen tweeted under the photo.
The good samaritans of Twitter have posted an outpouring of support for Shirleen on Twitter and Instagram in an effort to drown out the negative and racist comments she's received.
People are saying that she truly pulled off the look and that you don't have to look exactly like a character in order to cosplay them.
Twitter user @Swagl331Sp3ak pointed out that people should be able to cosplay any character as long as they are imitating the character and not traits of the character's race and/or ethnicity.
"Literally no one has a problem with indiv cosplaying as someone of a different race, its when you try to pretend to be that race, it becomes a problem," @Swagl331Sp3ak wrote.
A number of artists went the extra mile and created animated versions of Shirleen in the cosplay.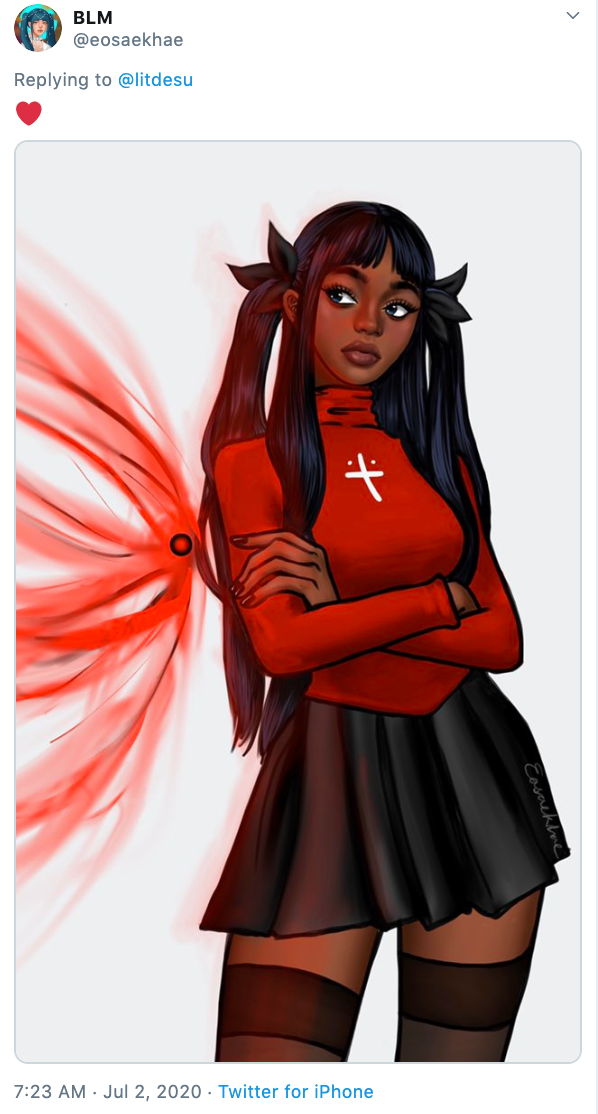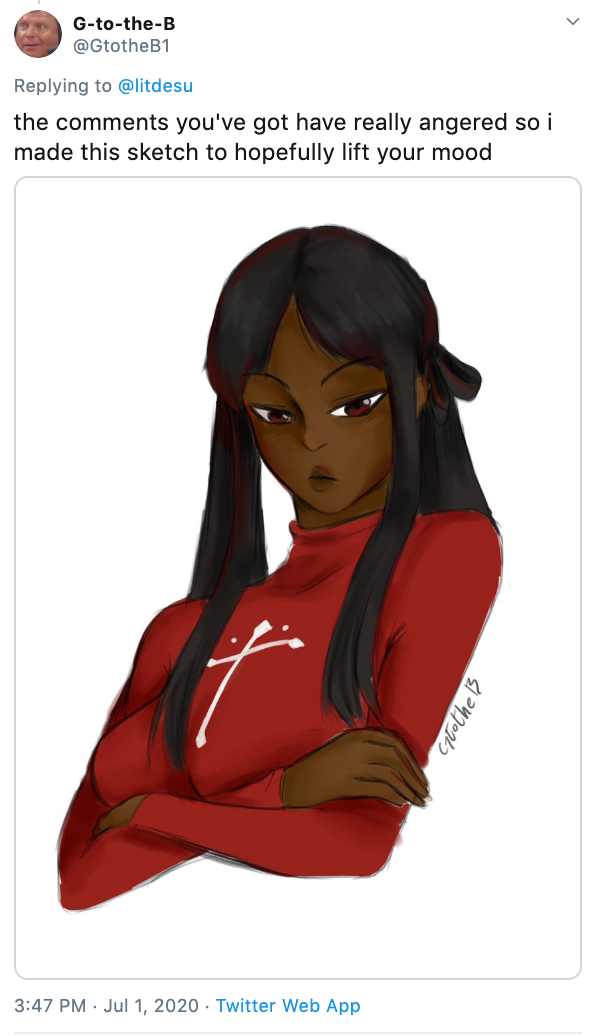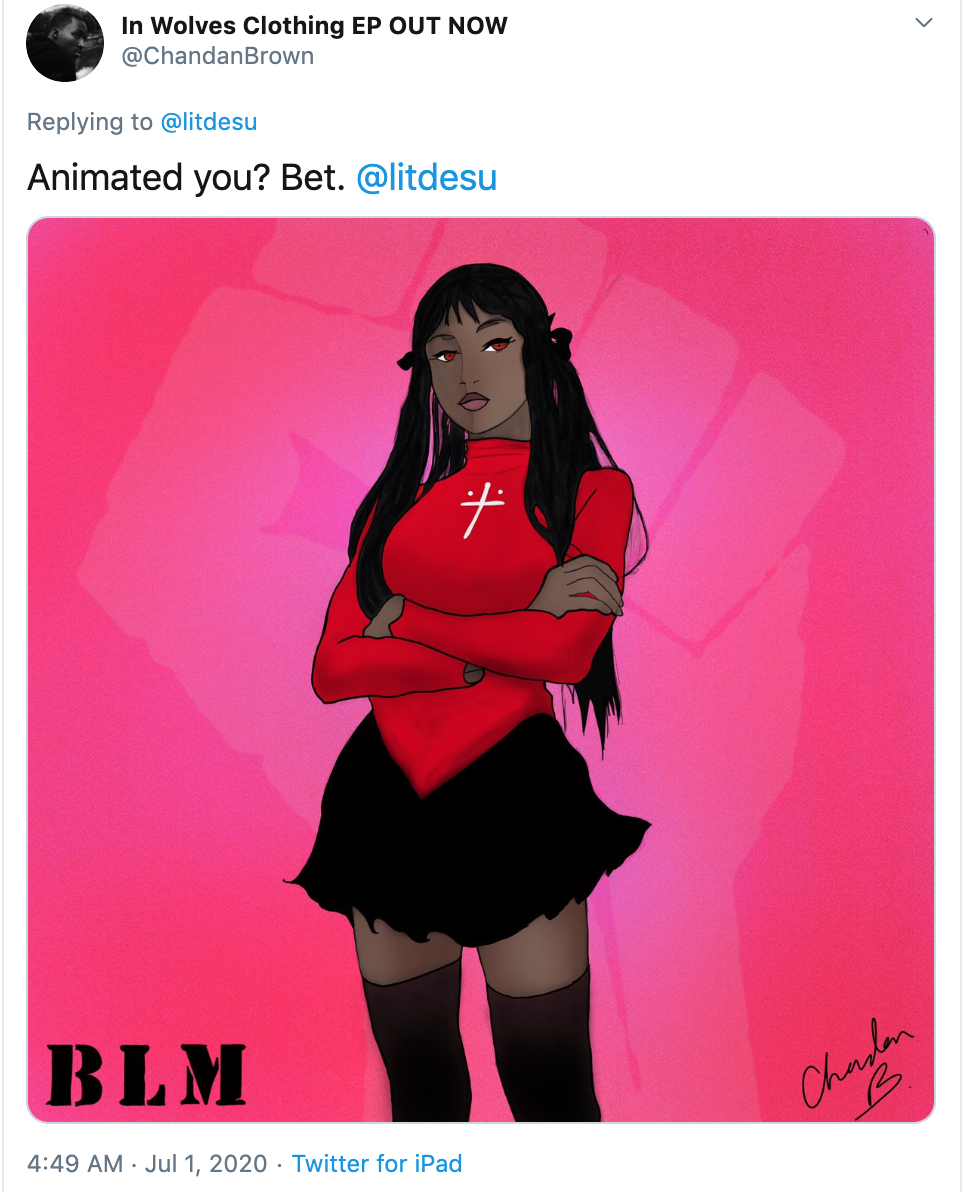 READ MORE: