When you log onto Amazon Prime Day, your first thought probably isn't "let's get those cheap sex toys!" Unless you've done this before (which we have), then you already know that Prime Day is one of the best days to get your hands on affordable adult toys. And we're not just talking about sex furniture and vibrators, either. Today only, Prime members can save big on some rather juicy deals on condoms, lube, vibrators, sex accessories, and anything else your dirty mind may be longing for. So if you're ready to get on with the good stuff, skip ahead to our list of best sex toy deals or you can keep reading to for our expert Prime Day tricks, tips, and commentary. Happy orgasming! 
Everything you need to know about Prime Day 
Amazon Prime Day 2019 officially kicked off today and runs through June 16, so you have the next two days to scour the site for deals on your most-wished-for items. However, not all of the sales are simultaneous! Annoying, we know. But we'll do our best to keep you updated on new markdowns, changes in discounts, and anything else Amazon may throw your way–so be sure to check in with us before making your final purchase. 
And since we've all lived through a few Prime Days already, it should go without saying that in order to take advantage of these deals you'll need to be a Prime Member. But what you might not know, is that Amazon offers all new users a free 30-day Prime trial (or an extended 6-month free trial for students). So if you want to rack up some savings on items you were already going to buy but don't want the financial commitment to Prime, we suggest signing up for the trial and then canceling your membership before the 30-days are up to avoid being charged for the automatic-enrollment of a monthly membership. 
Sex toys on sale
---
Vibrators
The original clit vibrator, the Womanizer Pro40 has been the source of inspiration for many adult toy manufacturers. But unlike its competition, the Womanizer Pro40 uses replaceable heads to get you off. So when one gets worn out or so gross that not even the strongest of sex toy cleaners can make you want to use it, just replace the head. Additional perks: the Womanizer Pro40 designed with phthalate-free, hypoallergenic silicone, is 100% waterproof and fits comfortably in your hand. 
Price: $69 (regularly $129) 
Cheap sex toys don't get better looking than this dreamy pink dual-ended dildo. Featuring 6.5 insertable inches, a nonporous, nontoxic and hypoallergenic exterior, and simultaneous G-spot/clitoral stimulation (for the wearer, anyway) this is a solid first choice for anyone looking to explore strapless strapons. Doc Johnson even claims its silicone design is so superior you could toss it in the top rack of your dishwasher if you're too lazy to handwash it. 
Price: $25.55 (regularly $35.20)
This Prime Day deal on the Master Series handcrafted dildo knocks nearly $40 off its regular price. The dildo is made from Borosilicate Glass so you can chill it (if you're into cool temperature play) and disinfect in it minutes. 
Price: $81.43 (regularly $119)
With a no-slip design, this is one cheap vibrator you won't have to worry about juggling as you flip through its 12 vibration speeds and patterns. The hippo-shaped head is ideal for hitting all the hotspots dwelling deep inside you, while its silicone-design keeps it waterproof and body-safe. 
Price: $39.95 (regularly $49.95) 
If you're looking to explore the wonderful world of sex toys, you'll want to take a closer look at this unbeatable Prime Day deal on the We-Vibe Anniversary Collection. The set comes with not one, but two of We-Vibe's bestselling vibrators–the Sync couples vibrator and the versatile Tango vibrator, both of which designed with body-safe silicone, ABS plastic, and made to be 100% waterproof. Every kit also includes a Play Case, which is perfect for discreetly storing and traveling with your toys!
Price: $169 (regularly $239)
This deal on Dame Products' couples vibrator is so good, it's worth the splurge. Designed with medical-grade silicone, this hands (and harness) free vibrator is completely Phthalate-free, waterproof, and body-safe. Featuring a quiet, 3-speed motor and varying levels of vibration and pulsation reviewers claim this is one of the most versatile sex toys on the market. 
Price: $118.96 (regularly $145)
Before we get into discussing the toy, it's important we note that this Prime Day deal is only valid on the coral TuLips vibrator. Which is so uniquely designed that it features two lips (TuLips, get it?!?!?) and a "tongue" of its own to kiss and caress the most sensitive parts of your body. Three buttons control the speed and vibration pattern, making it simple to switch it up or go back to the previous setting. And since it's made with body-safe silicone, the vibe is easy to clean and can be used with lube. In my opinion, this is a great first vibrator since it's really user-friendly, not incredibly loud, and offers a variety of pulsations for users to figure out what they like.
Price: $39.99 (regularly $45)
This cheap couples vibrator just got even cheaper thanks to Prime Day! Its U-shaped design is ideal for dual stimulation of both the clitoris and G-spot (just remember to insert it before approaching penetrative sex otherwise you may have trouble positioning it correctly). Reviewers also reported a learning curve with this device, so we don't recommend it for first-time toy users. 
Price: $23.96 (regularly $29.95) 
Of all the sex toy deals available today, this one is my personal favorite. LELO's SONA Cruise uses sonic waves and pulses to stimulate the entire clitoris (not just the external part you can see) so you can begin to understand your anatomy on a deeper, more intimate level. It's a great toy for beginners because there's no learning curve–just press the power button and go! With its one-of-a-kind automated Cruise Control feature, no matter how hard you push it against your body, there won't be any loss of intensity. This is a much bigger deal than it may seem at first glance since clitoral orgasms require consistency. Additional perks: the SONA Cruise is waterproof, designed with body-safe silicone, features eight vibration settings and rapidly recharges via USB.
Price: $74.25 (regularly $99.99)
The SORAYA by LELO looks like the rabbit vibrator of the future, and that's because it is. The Insignia loop handle allows for accurate control (no fumbling here!) while dual-action motors stimulate the clitoris and vaginal wall for ultimate pleasure. The smaller arm is flexible enough to conform to your anatomy, while its longer arm stays firm for that "really full" feeling so many people look for in their penetrative toys. Also designed with body-safe silicone, the SORAYA is 100% waterproof, easy-to-clean, and safe to use with lube (just make sure it's not silicone-based). 
Price: $167.30 (regularly $239)
Consider this the ultimate two-for-one Prime Day deal on sex toys. Tracy's Dog's warming G-spot massager features dual ends, on clitoris-specific and the other suited for penetration. Designed with body-safe silicone and ABS hard plastic, this vibrator is completely waterproof and easy-to-clean. And unlike other vibrators, since this one is equipped with a warming feature (in its insertable end) you won't have to warm this one up in your hands before you use it. 
Price: $27.99 (regularly $33.99) 
Contrary to popular belief, you can't go just sticking any adult toy in your back door. In order to play safely, you'll need something that is larger at the base than it is at the tip, and it should also be designed with a longer handle to prevent it from getting "lost." The HUGO by LELO nails all of those features and more. This P-spot anal vibrator is designed with body-safe silicone, dual motors and six modes to provide simultaneous internal and external stimulation. HUGO is also completely waterproof, so exploring your most private areas can be done discreetly in the shower. 
Price: $164.25 (regularly $219)
Of all the sex toys on sale, the Satisfyer Pro 2 is among the most wished for. Why? Because this clitoral vibrator uses skin-friendly silicone and pressure wave stimulation to bring you nothing but pleasure. It's also 100% waterproof, whisper-quiet, and features 11 different vibration and pattern settings. 
Price: $36.85 (regularly $49.95) 
If you're in this for the Prime Day deals and don't necessarily care about scoring cheap vibrators, you'll want to check out Amazon's sale on the TIANI 24K. It's equipped with eight pleasure settings, superior remote-control range, powerful dual-motors, as well as the ability to withstand water. This wireless silicone couples vibrator is meant to be worn internally by one partner but bring pleasure both, so it's recommended that you insert the device before penetration. It features LELO's exclusive SenseMotion™ technology, which allows users to control the eight vibration modes and patterns (even while having sex) just by pressing a button on the remote. And if you're wondering where it got its name, the toy is designed with a ring of 24K gold for those looking to spoil themselves or their partner. 
Price: $199.50 (regularly $399)
Trying butt stuff has never been more affordable, thanks to this NSFW Prime Day deal. For a limited time, this vibrating anal butt plug is on sale for under $20. Designed with body-safe silicone and ABS plastic, this prostate massager is very easy to clean and 100% waterproof. And with 10 different variations of speed and vibration patterns, this is the perfect toy for someone looking to explore what's behind them. 
Price: $19.99 (regularly $22.99) 
Cheap adult toys have a habit of looking cheap, but not this sleek silicone strapless strap-on by Fetish Fantasy. Reviewers claim its curved design creates a bit of a learning curve, though, so we wouldn't recommend this toy for beginners. However, if you don't like the idea of wearing a harness with your strap-on then this might be the perfect fit for you! 
Price: $42.08 (regularly $72.86)
---
Sex toys
Price: $389.97 (regularly $749.99) 
Price: $29.41 (regularly $39.95)
Price: $13.99 (regularly $90) 
Price: $83.48 (regularly $101.49)
Price: $28.93 (regularly $39.99) 
Price: $46.21 (regularly $59.95) 
Price: $70.55 (regularly $98) 
Price: $22.89 (regularly $26.55) 
Price: $40.99 (regularly $44.90)
Price: $19.29 (regularly $25)
Price: $13 (regularly $22)
Price: $14.99 (regularly $19.99)
Price: $30.04 (regularly $45.29) 
Price: $47.16 (regularly $58.95) 
Price: $28.84 (regularly $46.80) 
Price: $16.77 (regularly $20) 
Price: $9.26 (regularly $11.99) 
Price: $67.45 (regularly $86)
---
Cheap condoms and lubricants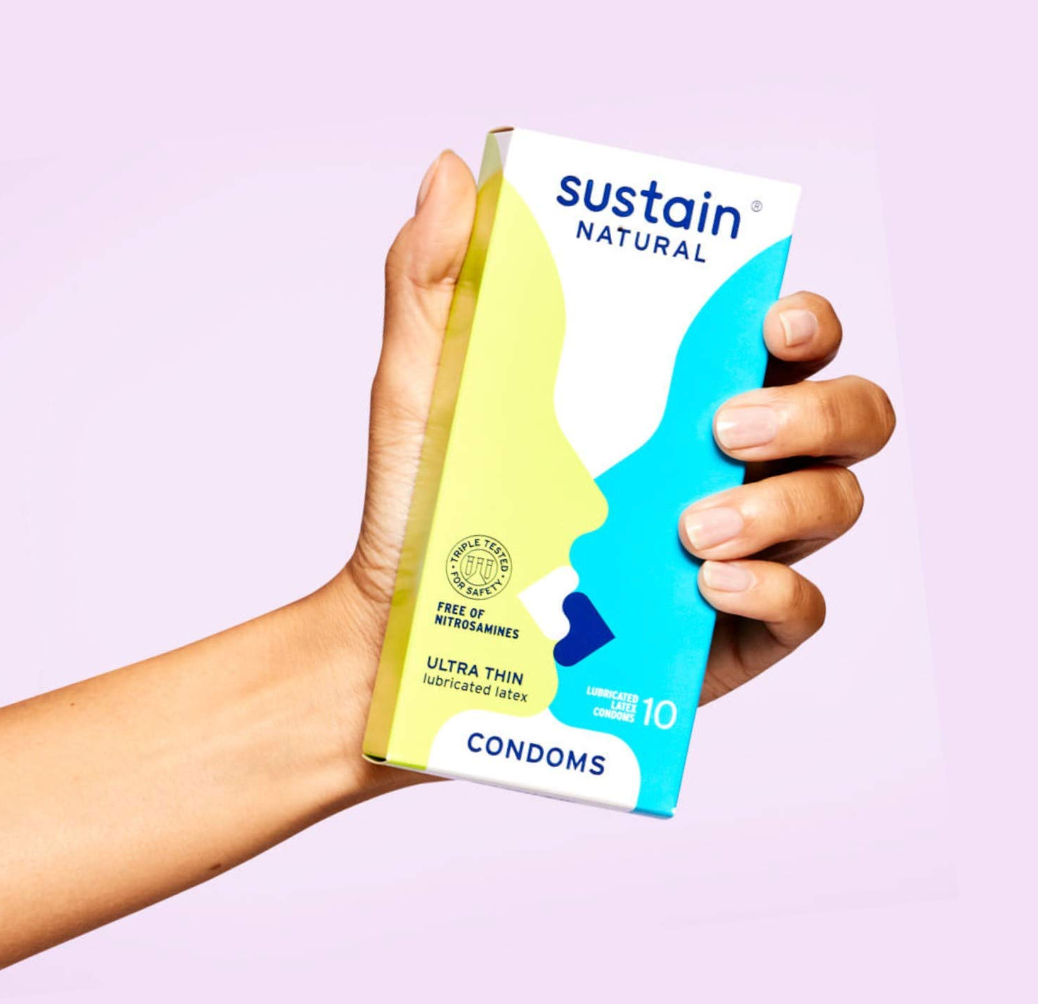 Price: $8 (regularly $13.49) 
Price: $28.99 (regularly $34.90) 
Price: $10.89 (regularly $14.97) 
Price: $11.17 (regularly $21)
Price: $21.95 (regularly $31.57) 
     (on sale for $17, regularly $26)
Price: $35.98 (regularly $47.07)
Price: $7.95 (regularly $10.95)
Price: $23.95 (regularly $29.95) 
Price: $10.95 (regularly $19.95) 
Price: $11.98 (regularly $13.99) 
Price: $9.99 (regularly $14.99)
MORE BAZAAR DEALS:
The Daily Dot may receive a payment in connection with purchases of products or services featured in this article. Click here to learn more.