Beneath an overpass in Chicago sits part of a newspaper printing plant, a concrete industrial behemoth, ensconced by lines of barbed wire and concrete blocks.
If you're walking over the bridge and happen to drop something into that lot —like, say your, glasses—you may as well consider them lost. The security guards themselves will tell you as much.
Unless you're a user of social news site Reddit, where there's always someone eager to help, no matter how obscure or intractible your problem may seem.
Redditor danly_dan dropped his glasses into the pit last Wednesday.
So he posted a message to the site's r/Chicago section over the weekend. "I can't afford getting another pair and really like these ones," he wrote. Then he added: "Please, if anyone can help me I would greatly appreciate it."
Find a lost item in the midst of a forgotten piece of urban jungle? It's the kind of challenge over which urban explorers would salivate.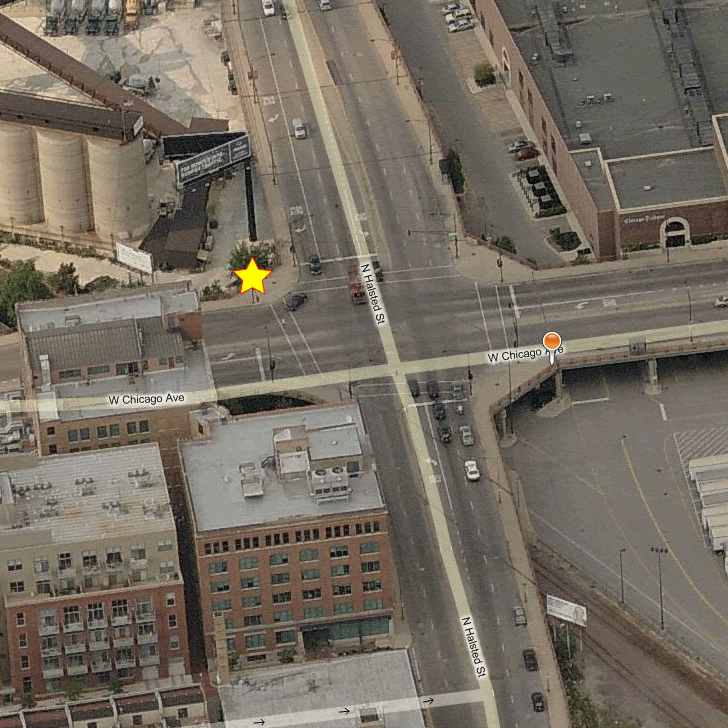 Two Chicagoans tried to track the glasses down, but were stopped by those concrete walls and barbed wire—and also a so-called "hobo city" that one redditor said looked like it was right out of the video game Fallout.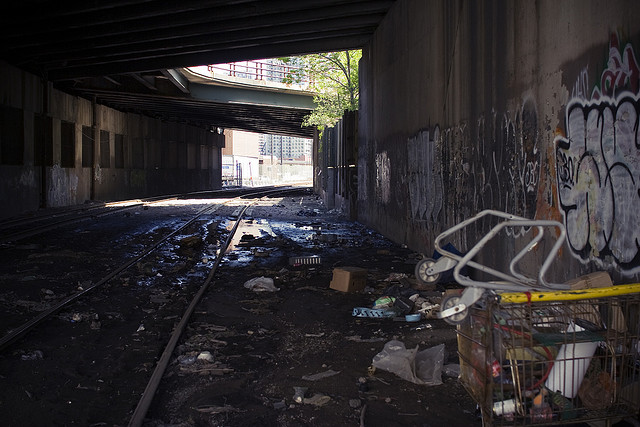 In the end, it took a real explorer—or at least a part-time climbing enthusiast —to find the glasses. A redditor who owned climbing gear sent a message danly_dan, and told him he'd set out to look for them.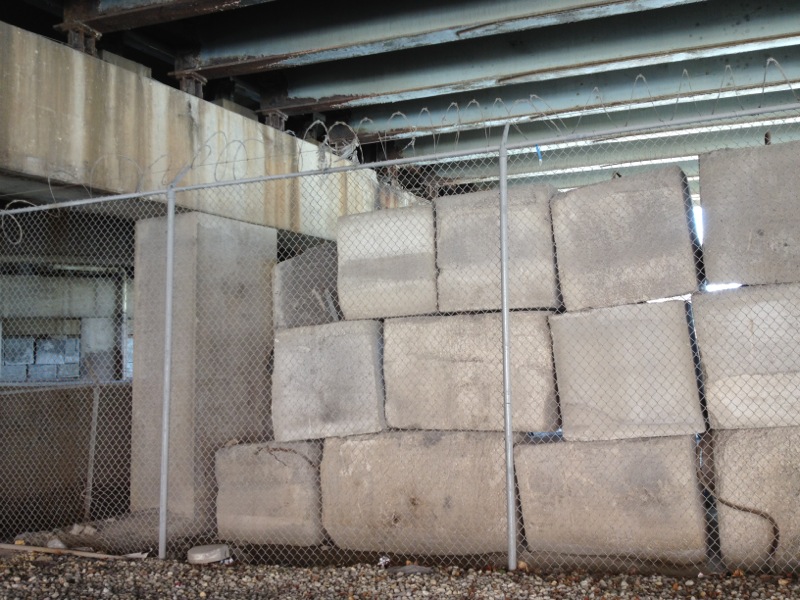 After digging around in the bushes beneath the overpass, that redditor found the glasses. He shortly returned them to danly_dan, who thanked him—but didn't reveal his benefactor's identity.
"Thanks again redditors for doing the little things that are a big deal for others," danly_dan wrote.
He added: "I won't lie, I am somewhat tempted now to lose something again."
And knowing Reddit, danly_dan's loss will be someone else's gain—if only of a day's adventure.