Generique has been asked to deliver a box of graham crackers to another redditor in Sydney.
In London, another Reddit user wants Generique to help him sand some floors, and In Canada, he's wanted for collaborative songwriting session.
Everybody's asking for Generique's help these days, but it's safe to say he brought it upon himself.
Strapped with a NonRev airline employee discount that affords him free standby flights to anywhere in the world, the 22-year-old college student has made it his mission to boundlessly travel this summer. He's visiting with fellow users of social news site Reddit and carrying out specific missions that they've requested on a Google Doc that's grown over 300 entries long.
Redditors came right out of the gate in hopes of luring Generique towards their cities.
"Come to Colorado!" redditor verdecielo wrote on Generique's agenda thread. "We can go on all sorts of mountainous adventures and I can give you a place to stay."
"This is an amazing idea! Come to LA," ConquerorPlumpy added. "I have an inside to the world famous Magic Castle. It's an exclusive club in LA which has some of the world's best magicians,  and the only way to get in is if you know someone."
Generique was all ears. He'd go anywhere his fellow redditors asked, so long as their agendas fit the bill.
"I've categorized my missions into three main types," Generique, whose requested anonymity beyond his Reddit username, told the Daily Dot from Denver, where he'd stopped to visit his girlfriend. "Volunteer work, experience missions, and fun stuff. I want to do an even amount of all three, and I'm trying to organize my trip such that I'll be visiting cities where I can do a little bit of each. If there are five or ten missions in each city, I'll try my best to get there."
Generique's journey began last month when he opened up a subreddit dedicated to documenting his ReVenture—Reddit + Adventure—a journey he expects to take him through July and into some of the most exotic, unique corners of the world.
He started in San Francisco, where he sailed beneath the Golden Gate Bridge and checked into Reddit headquarters for a visit with Erik Martin, Reddit's general manager. He washed the car of a family whose child has Down syndrome and helped a skateboarder, who had recently torn his ACL, move a bunch of boxes up a flight of steps.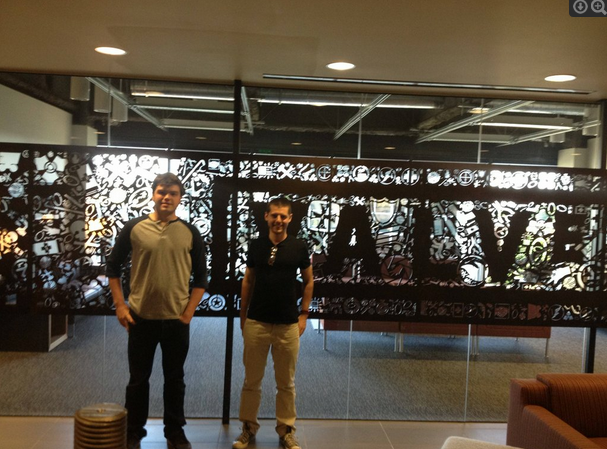 From there, it was off to Seattle, where Generique took an aerial tour of the city and helped with yard work for a grad student busy finishing her thesis. He met with redditor Poppycorn and thought up something nice to deliver to her father. Then he hitched a ride to the airport and looked up the next flight out to New York—filled to capacity. He had to restructure his trip.
Generique ditched the East Coast altogether and hopped a puddle jumper to Seoul, Korea, where he attended a Starcraft II event, visited an ancient temple, and scoped out the local cuisine. He considers himself lucky to have found a way to make it over to Seoul, and even more lucky to have had a place to stay.
He posted a new thread on the ReVenture subreddit: "I will be in Seoul in 3 hours. No time to explain."
Moments later, another generous redditor tapped in to heed his call:
"Don't worry," fimcow posted. "I got your back."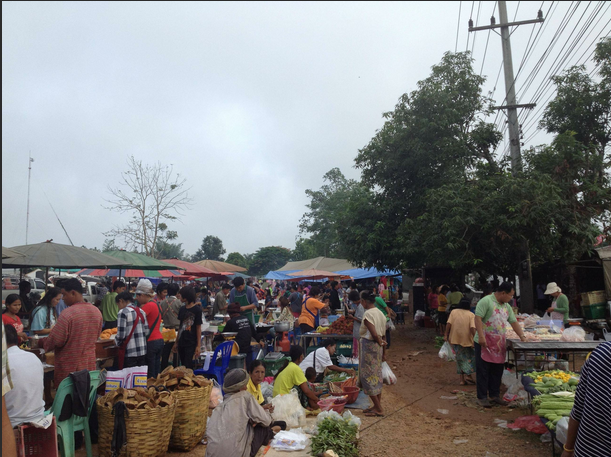 "That was on some pretty short notice," Generique remembered. "I was at the airport and just decided to hop on that flight, so I emailed this guy who'd offered me a place to stay in Seoul and said 'If you're willing to pick me up and put me up for the weekend and come with me to this Starcraft II event, then I'll come.'
"I kind of figured it was a ridiculous request, but he bought it, so I went."
He swung down to Thailand shortly thereafter, teaching an English class and riding on an elephant before hightailing it to his girlfriend's place in Denver for some much needed rest.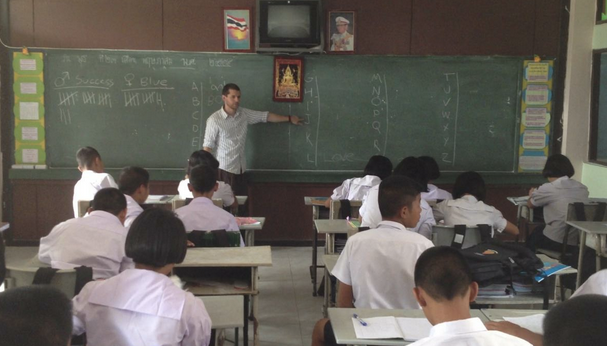 The stop in Denver marked the first time in a month that Generique laid his head in the house of someone he actually knew before he arrived at their door. His journey thus far has been entirely dependent on the kindness of strangers—strangers tied by the bond of Reddit's vast, loyal community.
"It's about tapping into good natured people," he said, equating the hospitality to that of the CouchSurfing community, which he tapped into while cruising Asia.
That good nature extends beyond redditors lending Generique a couch and pillow. Along the journey, Generique has helped oversee a faction of redditors who have rallied to raise funds so that a sick, disabled woman in Uganda can fly to Atlanta for medical treatment and return to her home and family. (Just recently, the community completed funding on the $2,500 mission.)
Generique hopes that his traveling goodwill helps inspire more service from redditors around the world. He's planning on turning the footage he's compiled into a documentary that "tackles the goodness of people and the way that people all over the world can connect" at the end of the summer. Ultimately, he wants his efforts to help inspire redditors to be more open with their service towards others.
"I'd love to leave behind a Reddit Help Day where people could leave posts saying that they're somewhere and need help and nearby redditors could come and lend a hand," he said.
"It could spawn a whole string of crowd-sourced favors for people and improve a lot of lives."
Photos via Generique