The world wide web has ushered in an era of endless pornography. These days, you can enjoy everything from amateur audio porn to 3D animations of Overwatch's Mercy and Genji having sex. And yet it's still incredibly difficult to find safe, sophisticated queer porn made by and for queer people. Whether you're a gay man looking for some steamy erotica or just a pent-up trans girl looking to get off, the pickings are slim compared to our straight brethren, especially if you're nonbinary or if you're a transgender woman.
So to save you the trouble, we've collected the best of the best queer porn available. From ethical erotica films to lesbian audio stories that will leave you shivering with excitement, these are the best paid and top free porn sites for the internet's queer users.
The best queer porn sites
We've listed the Crash Pad Series quite a few times in the past, particularly on our best lesbian porn site guide as well as our feminist porn overview. There's a reason why: As far as queer porn goes, this is one of the greatest collections available ever, especially for queer cisgender women, trans women, and gender non-conforming folks.
Inspired by the hit lesbian adult film The Crash Pad, the Crash Pad Series focuses on a kinky and queer San Francisco apartment where people of varying genders meet up and make out. There are over 200 episodes available to view in the series, ranging from threesomes to solo sessions.
But the Crash Pad Series truly shines thanks to its diverse cast, which includes women of color, non-op trans women, genderqueer people, and performers with bodies of varying sizes and shapes. For queer porn aficionados, a wide variety of stars both well-known and new feature too. You might recognize performers including Jiz Lee, Chelsea Poe, Ava D'Amore, Sinn Sage, and more.
If you're new to queer porn, the Crash Pad Series is an excellent entry point. Users can stream the entire series by paying for a subscription split between three different installments of either $25 per month, $69.99 for three months, or $119.88 for one year.
---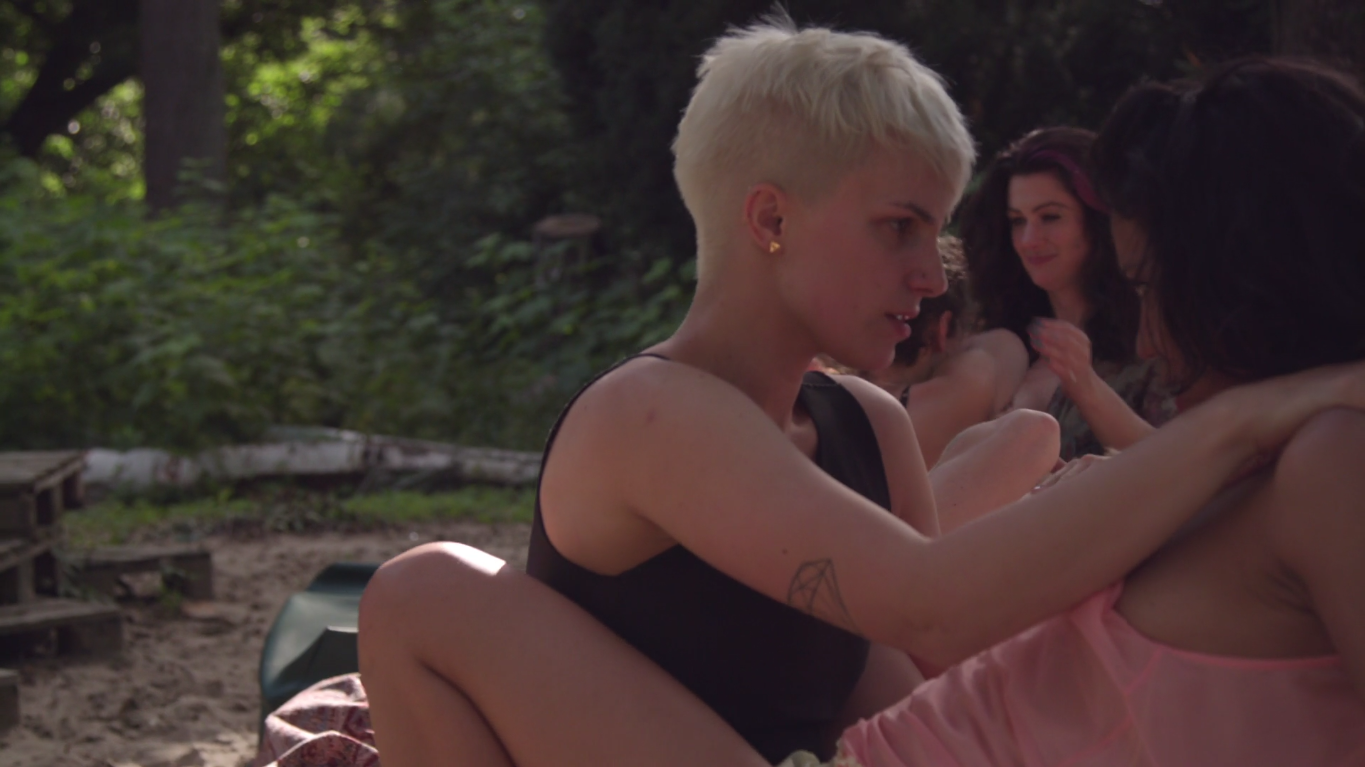 Chances are you've heard of Lust Cinema through our gay porn sites recommendation list or even our larger overview of the website. And yes, there's a reason why we're referencing this site as one of our favorite queer porn hotspots. As far as professionally shot erotic films go, Lust Cinema sports one of the best video collections for queer viewers around, offering various films that explore nonbinary gender experiences, gender fluidity, kinky hookups, and best of all, queer sex.
Created by Swedish adult cinema director Erika Lust, Lust Cinema offers films "where the feminine viewpoint is vital, the aesthetic is a pleasure to all of the senses, and eroticism and innovation are celebrated," as the company's about page explains.
Films run the gamut from cinematic lesbian sex scenes to fluid conceptions of gender, identity, and sexuality, and there's plenty of queer threesomes and trans-inclusive orgies along the way. Not to mention Lust Cinema films are beautifully shot. Viewers get an up-close and personal look at the models, their bodies, and their unyielding pleasure. For some of the most fulfilling queer porn available to date, check out Lust Cinema. It really can't be beat.
If you're interested in watching any of Lust Cinema's films, sign up for a subscription. The site offers its catalog through an ongoing membership plan. You can pay $34.95 per month, $69.95 for three months, or $139.95 for 12 months.
---
Queer Porn TV (QPTV), like Crash Pad, features scenes with all different kinds of bodies and identities. Content is mostly focused on kinky, queer, and hardcore porn. The statement on QPTV's home page, which is too perfect to ignore, says it best:
"Proud modern sluts, feminist porn stars, sexy amateurs, trans men, trans women, genderqueers, cisgendered folks, fags, dykes, tops, bottoms, switches, real couples, sex educators, non-normative heterosexuality, sadomasochists, perverts, activists, punks, and artists at their kinkiest, raunchiest, filthiest, rawest, most passionate, radical, and real."
QPTV is operated by alternative queer pornographer Courtney Trouble and features well-known queer pornstars like Siouxsie Q., Jiz Lee, and Nikki Darling. Film titles include things like Girlpile: An Unscripted Lesbian Orgy, 2 Girls 2 Strap Ons, and Genderflux.
At $25 a month, you get access not only to QPTV but also indiepornrevolution.com and fatgirlfantasies.com.
| | |
| --- | --- |
| 5 days | $20 |
| 1 month | $27 |
| 2 months | $50 |
| 3 months | $69 |
| 6 months | $120 |
---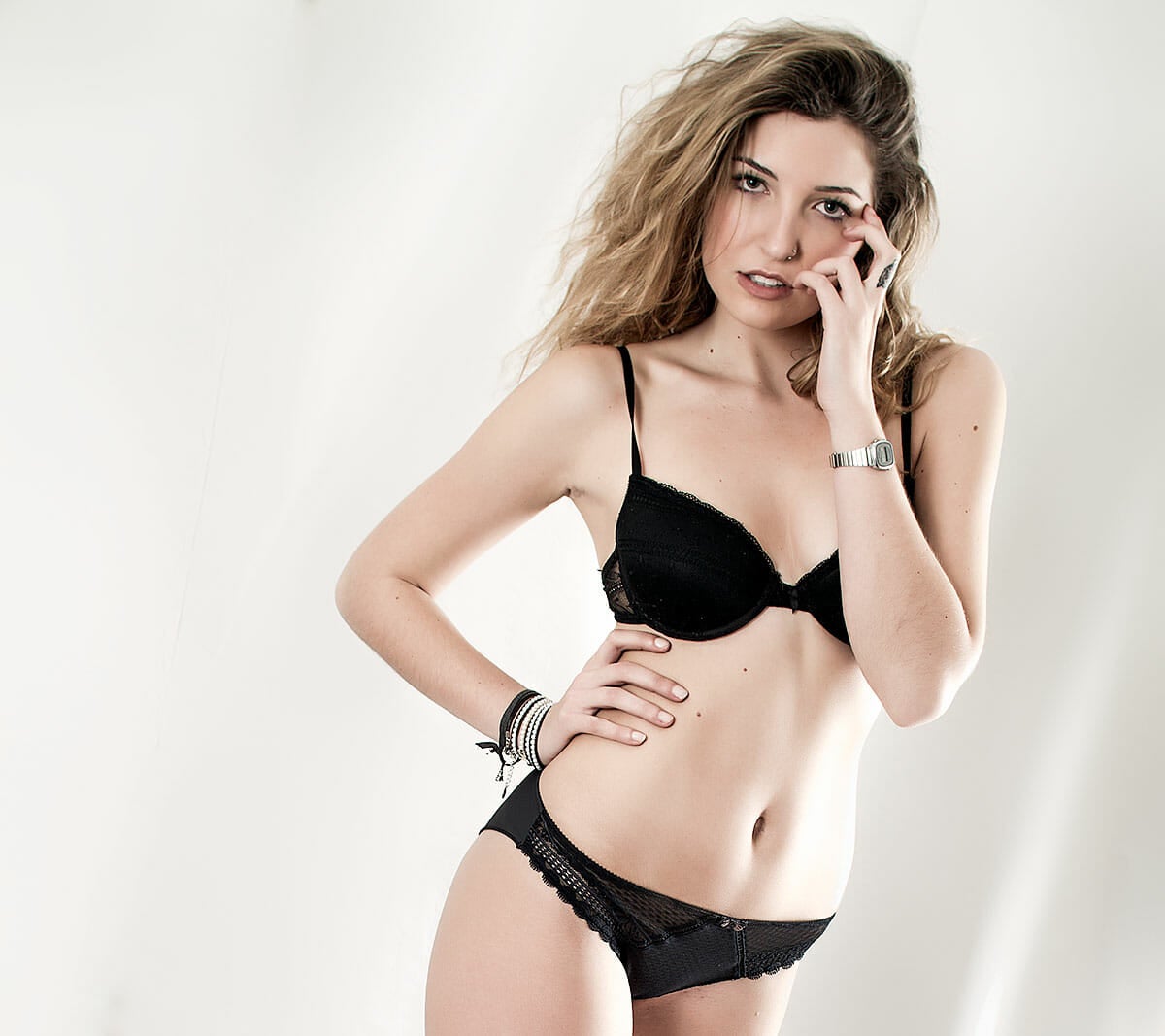 Audio porn isn't just for straight men, and Reddit's ever-popular r/GoneWildAudio knows it. The subreddit hosts hundreds of submissions from bedroom stars recording delightful late-night moans to kinky role-play. Don't let the sub's first few pages fool you. Often, r/GoneWildAudio's front page is regularly full of recordings by men for women. This popular NSFW subreddit also boasts a treasure trove of queer audio porn.
Over on r/GoneWildAudio's sidebar, the subreddit's mod team lets users filter for specific audio recordings based on sexual orientation, like [F4F], [M4M], and [F4TF]. The site sports tons of audio performances by queer artists for queer listeners. Most of these are as immersive as they are sexy. For example, one recording focuses on a homesick trans girl's cuddle session with her freshman dorm's RA, and another features a playful wrestling match that turns into a steamy lesbian night together.
Users can also search for additional keywords like "bondage," "grinding," "cuddling," or "no genital terms." Don't forget, the subreddit's posts are totally free to access. R/GoneWildAudio is easily a must-visit for any queer listener.
---
Cleis Press
As far as erotic stories go, Cleis Press is one of the best indie presses out there to date. The publishing house focuses largely on erotica and romance writing for LGBTQ people. That includes dozens of books for gay men, lesbians, bisexual women, and kinky queers. Virtually every title from Cleis Press is available as an eBook for a much lower price than print equivalents.
There are a couple top choices we recommend for Cleis Press' greatest hits. Best Lesbian Bondage Erotica taps into kinky queer fantasies of being tied up and topped by dommes and authority figures alike, and the Best Lesbian Erotica series remains iconic thanks to its unrelentingly sexy stories about queer women's "secret desires, coming-out, and coming-of-age," as the press describes it.
As for the boys, don't worry, there's plenty of gay porn available with Cleis too. Themed gay erotica collections can be purchased throughout the site, such as College Boys: Gay Erotic Stories, which focuses on gay frat boys and undergrads locking lips and holding hands, and then there's Backdraft: Fireman Erotica, which is perfect for any gay man who's ever fantasized about going to bed with their crush on the fire and rescue squad.
---
Still can't find what you want? Here's your guide to the best erotica sites for women, the best sex toys of the year, and the best places to read steamy BDSM stories. Plus, read up on the best gay dating apps, casual hookup apps, and the true meaning of kink.
Editor's note: This article is regularly updated for relevance.