You know that 30 Rock episode where Tracy Jordan says he can predict the outcome of every election based on how audiences in every state respond to his standup act? Well, the good folks at Pornhub just conducted a similar experiment, except with porn. America's favorite streaming hardcore tube site just released stats on the porn-viewing habits of red states versus blue states, attempting to see if they could accurately predict the outcome of the last election based on the results. Eat your heart out, Nate Silver!
First, Pornhub's expert number-crunchers looked at a map of the current political representation for each state. They then calculated the number of page views per visit and page views per capita for each state. Here's how each state stacks up, as well as its political affiliation (for those of you who failed AP U.S. History, a refresher: red means Republican, and blue means Democrat).
Here's a look at the map, but hit the link to use its interactive features and check out how horny your state is!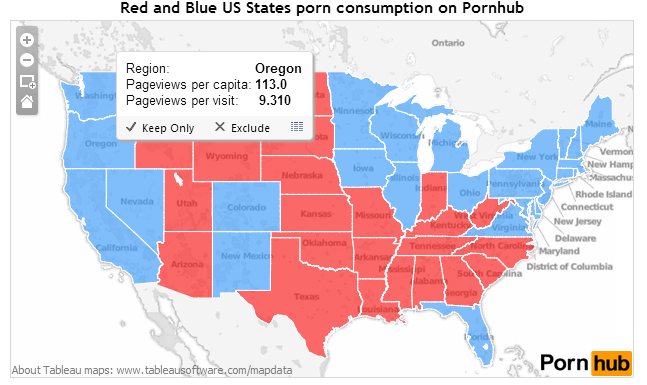 What they found was that there was a slight difference between the porn viewing habits of blue vs. red states. While states that voted Republican viewed an average of 121 pages per capita, states that voted Democrat viewed 137 pages,  which comes out to a 13 percent difference. Because when we're not too busy chugging soy lattes and freaking out over Lorde and trying to make our children gay, we liberals just can't keep our hands off our own junk.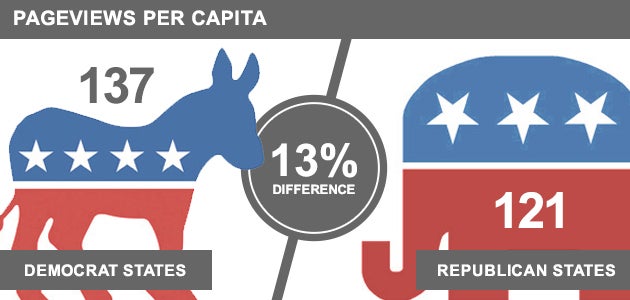 Pornhub then ranked the blue states and red states in terms of pages viewed per capita. As it turns out, Nevada views the most porn per capita out of any blue state, coming in at 166 average page views.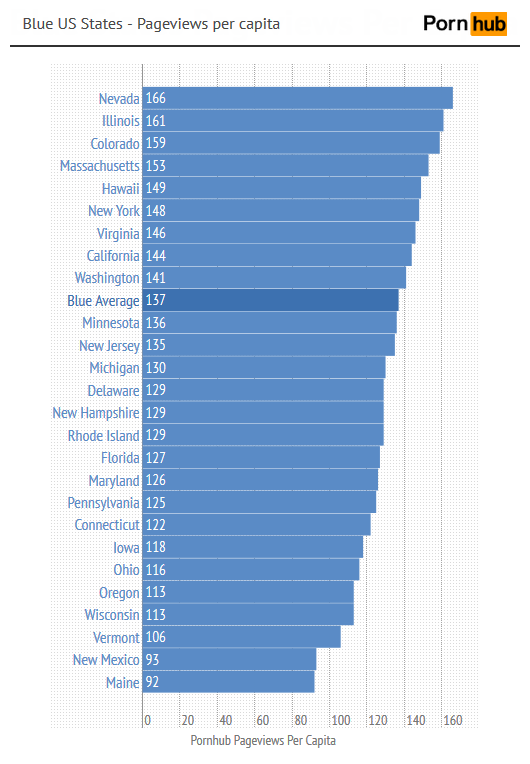 Kansas, surprisingly, comes out on top of both the red state and overall rankings at 194 page views per capita, because I guess what else is there to do in Kansas other than chase tornados and pray for a major league baseball team?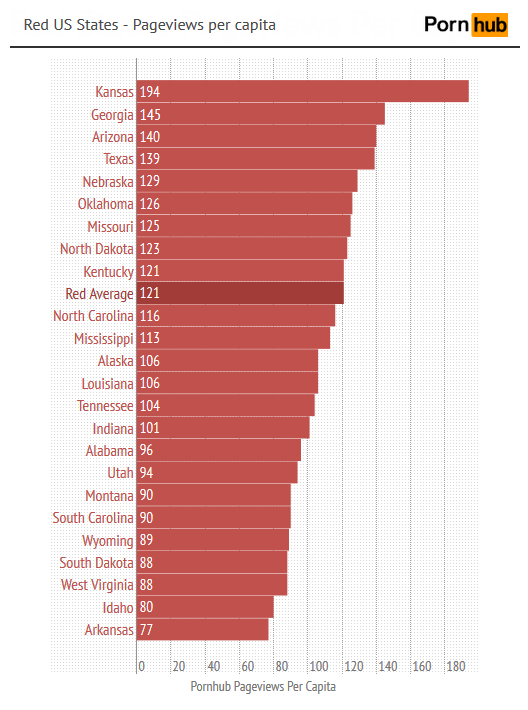 Here's where it gets really interesting: After stacking up the data, Pornhub weighed each state's porn viewing habits against their political orientation during the last presidential election. They found that using the data, they could've predicted the results of the 2012 election with 70 percent accuracy. They also determined that they could've predicted the orientation of the 12 "swing states" with 75 percent accuracy, with Ohio, New Mexico, and Wisconsin being the sole exceptions.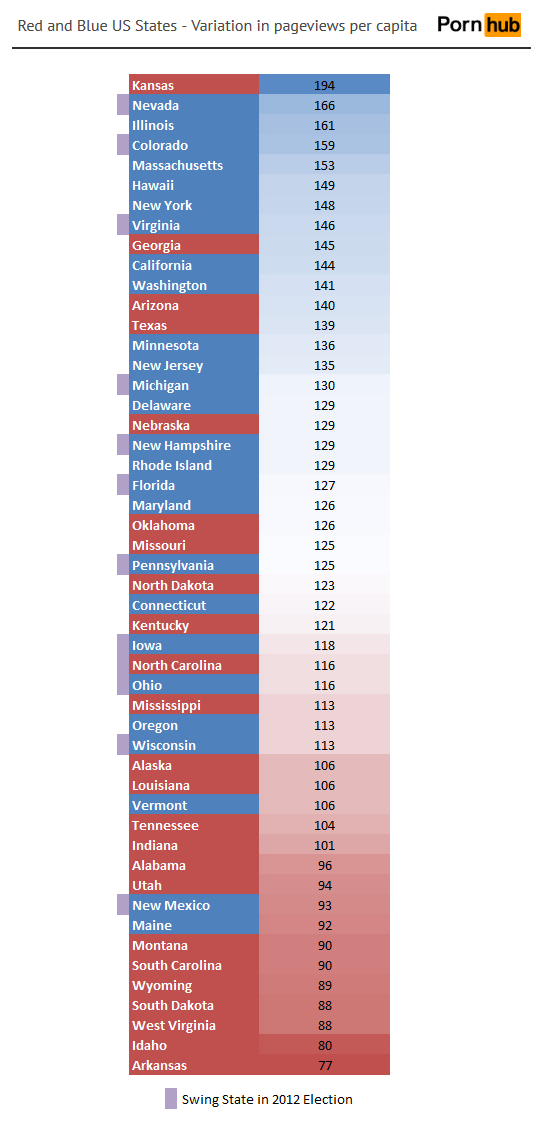 Now, just like any other Pornhub data dump, we should take these findings with a generous helping of salt. This is far from a scientific methodology, nor is this porn-viewing habit/political affiliation correlation likely to end up in any political science curricula anytime soon. But just in case, come 2016, campaign volunteers in battleground states should probably start passing out Hustler subscriptions along with stickers and buttons at campaign events.
H/T Pornhub | Photo by Julian Carvajal/Flickr (CC BY 2.0)