A girl in white thigh-highs, a dark blue miniskirt, and a sky blue hoodie runs around a palace with a bunny on her head shaped like a hat. She's locked in by a door and needs a key to open it. Curiously enough, the hole to enter the next room is between a naked cisgender woman's thighs, her legs spread wide open. As for the key? Fittingly, a yellow dildo.
So, like any adventurer, our hero battles her way through hordes of enemies to escape. When she finishes them off, she restores her energy by sticking out her bare ass and shaking her rump, inviting the souls of her enemies to fuck her. Pick the right position for sex, and they'll orgasm, then rise up into the sky and disappear. Another soul freed! Then the process repeats over and over again until she escapes.
Does the photo above seem uncannily familiar? No, this isn't an 18+ Adventure Time reboot, although you'd be forgiven for thinking so. That's the main character from Hot Glue, an upcoming adult indie game that combines customizable lesbian avatars with online sexual interaction and an adventure setting inspired by Cartoon Network's classic TV show.
Hot Glue is hard to pigeonhole into just one genre. It's part online ARPG, part porn game, part indirect online social network, and part lewd dress-up title. It's being created by popular online artist Mike Inel and game designer Sausage Roll, along with assets from adult artist BellMouse. The game serves as a spiritual successor of sorts for What if Adventure Time was an Anime Game?, a 3D fangame Inel was working on that merged Adventure Time with ARPG combat and JRPG aesthetics.
But that game merely had suggestive themes. Hot Glue is a "full-blown pornographic adventure game" with "knock-off, copyright-free characters" in its adventure mode like "Vamp Chick" and "Candy Queen." Each of these porn characters is inspired by the Adventure Time universe, down to the porn parody version of Fionna from the gender-bent Fionna and Cake.
Yes, it's basically a porn parody cartoon turned into a video game, complete with a clever design premise and fluid sexual animations.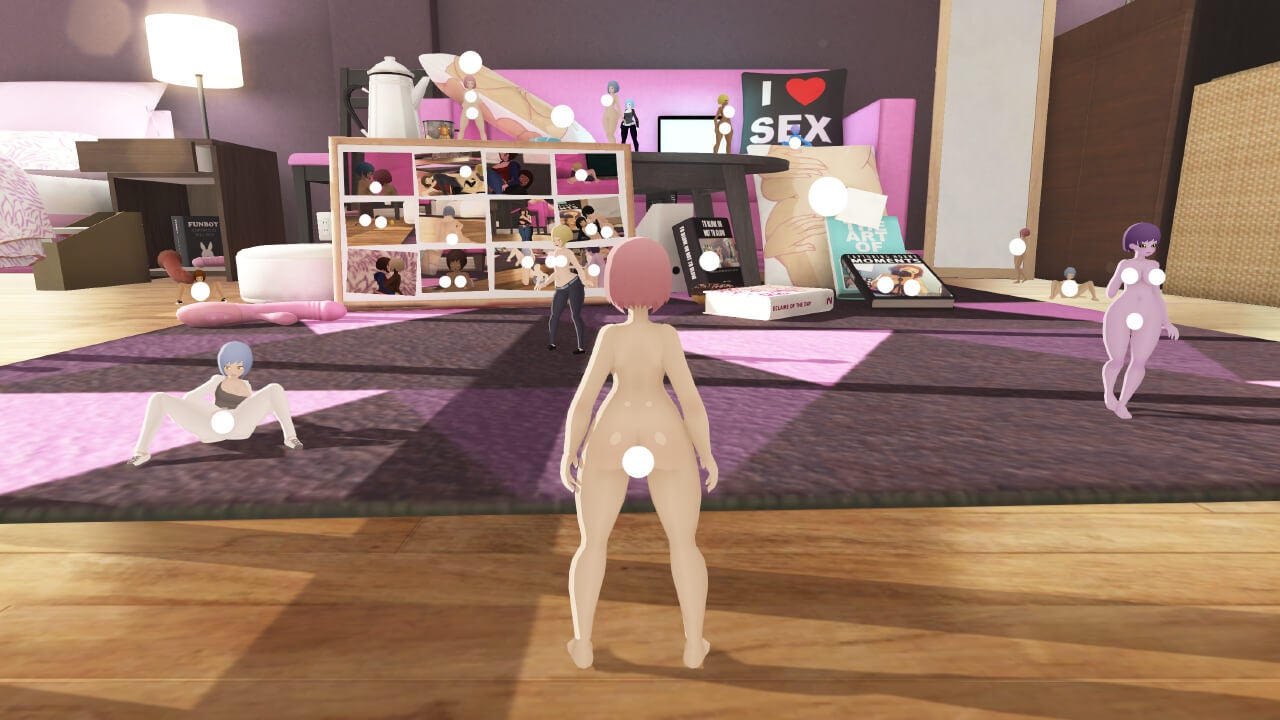 At the moment, Hot Glue's adventure mode is just a prototype level. But outside of the ARPG game, Hot Glue offers a social hub feature that's a fascinating adult game in its own right. In it, you can create your own lesbian avatar and have sex with other players' characters. Mid-sex, your anime girl can be caught doing the deed by the "paparazzi," who will share their sly photos on an in-game board accessible to other players. It's a cute idea that simultaneously encourages users to check out one another's avatars and plays into exhibitionism kinksters' fantasies.
As for future plans, the development team teases the final game will have "more parts to customize your character," "more hub places to explore and hang around," "tons of places and boss battles" in the adventure mode, and "several minigames," according to the game's description.
At the moment, players can enjoy a free early build of Hot Glue on Game Jolt. The early release, which can be downloaded on PC or played in-browser via HTML5, features the character customization system, the multiplayer sexual interactions, and the adventure prototype. You'll need to subscribe to Hot Glue's Patreon to access the Adventure Time porn parody adventure, and you'll need to link your Game Jolt account with your character to fully enjoy the game's online features. But for now, Hot Glue shows an interesting adult parody with plenty of potential for emergent online play.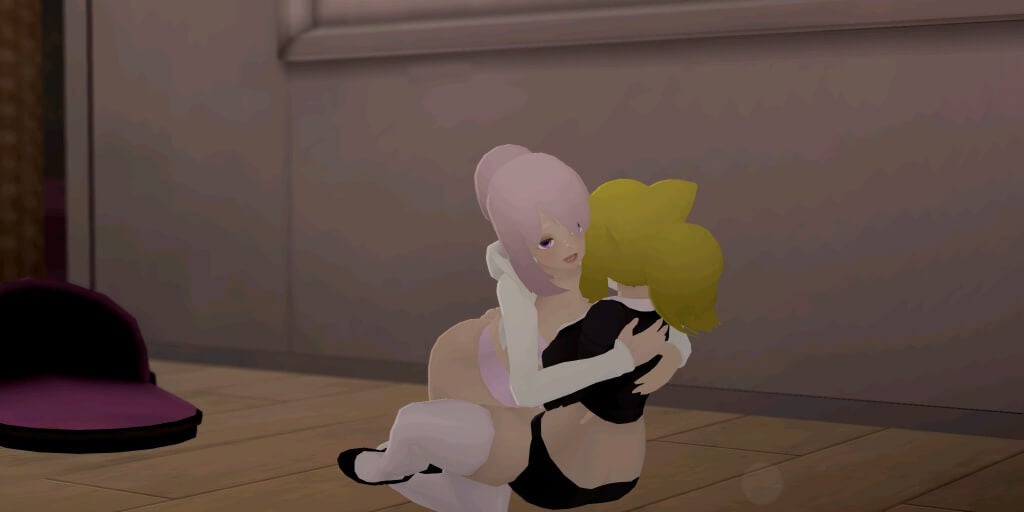 The Daily Dot has reached out to the Hot Glue development team for comment.
READ MORE: