Good news for furries, monster girl kinksters, and porn game fans: An upcoming adult video game will let players create their own customizable monster girls, from demonic succubi to anthropomorphic felines.
Extended Stay is a "monster girl brothel simulator" that combines adult content with business management gameplay. In the game, players run a holiday resort where they must curate a diverse collection of monster girl sex workers from different species to keep their brothel afloat.
Like other adult games with strategy mechanics, developer Hearts Club plans to implement relatively casual strategy mechanics. Players must meet their customers' desires by choosing the best monster girl for their likes (and dislikes).
"By using your staff to satisfy your guests you'll receive a bigger payout and if they're fully satisfied you can even hire them on to your staff," the game's Patreon notes. "As you upgrade your brothel and your reputation increases you'll attract wealthier guests with more 'unique' interests."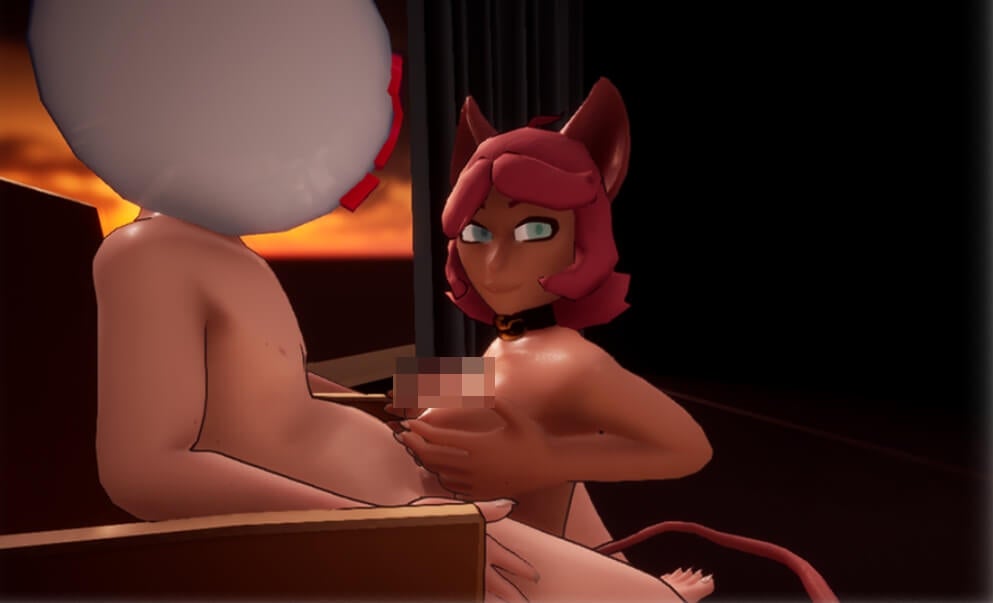 Unlike your standard adult game where players simply insert an object into a female character or watch a pre-rendered sex scene, players must manually control their monster girl and client during penetrative sex.
While it's still a work in progress, direct interaction between the player and their client is a much more immersive and engaging experience compared to automatic animations where the player is made to simply watch. It can also lead to somewhat hilarious results, too, like a cat girl shaking her head on and off the tip of her client's penis until he orgasms.
Ultimately, Extended Stay is dedicated to monster girl fans. Hearts Club promises Extended Stay will be "populated with characters generated off of modular assets," and future early access builds will offer "tools to customize your characters and create your own from scratch."
Species, gender, skin color, and bodily proportions are all customizable, and a public video of the game's alpha shows three races already implemented: cat girls, anthropomorphic "felines," and succubi. Pledging $3 on Patreon gives users access to a character creator demo from early January.
While Extended Stay has a small following at the moment—its Patreon has seven supporters pledging $18 per month—the game's alpha build earned over 11,000 views on Game Jolt, and Lewd Gamer gave the title a news write-up earlier this month. It's unclear for now if more patrons will pledge to support the game, but monstrous characters tend to have a broad appeal with straight and queer porn fans alike.
Interested fans can check out Extended Stay by either playing the game's public alpha build on itch.io or Game Jolt, or supporting the game on Patreon.
Update 10:34am CT, Feb. 15: When reached for comment, Hearts Club developer JP told the Daily Dot that he was inspired to make Extended Stay after "seeing how much the porn game scene has evolved over the past few years."
"I honestly just wanted to combine what I liked in some of the more popular games on the market," JP said. "I've been working independently ever since I got out of college, this is the first game I've put up for support on Patreon."
The game has since received 5,000 views on itch.io, although he admits the response to the game's alpha has been "mixed." Given the game's early build, there are "performance and stability" issues to work through, but he's dedicated to making sure "that my game performs the way it should."
As for new content updates, JP teased that players can expect more gender options in the future, particularly "futa" characters—or trans-coded women with penises, as inspired by the "futanari" hentai fetish—along with cis men. And for furries and monster fans, he says he has "plenty more planned."
"My closing thoughts would be to stay tuned for the future," JP told the Daily Dot. "I've got lots of exciting things planned."
READ MORE: