Pinterest: A home to crafters, moms, Mormons, and obsessed brides-to-be. And also 4/20-friendly confectioners! It's true, while Pinterest is primarily dominated by DIY projects involving mason jars and ornate hairstyles you will never be able to recreate, the site is also rich in weed recipes.
A search for "weed brownies," arguably the most popular type of marijuana-laced baked good, yields, among its many hits, this important tip on how you need to prepare your butter.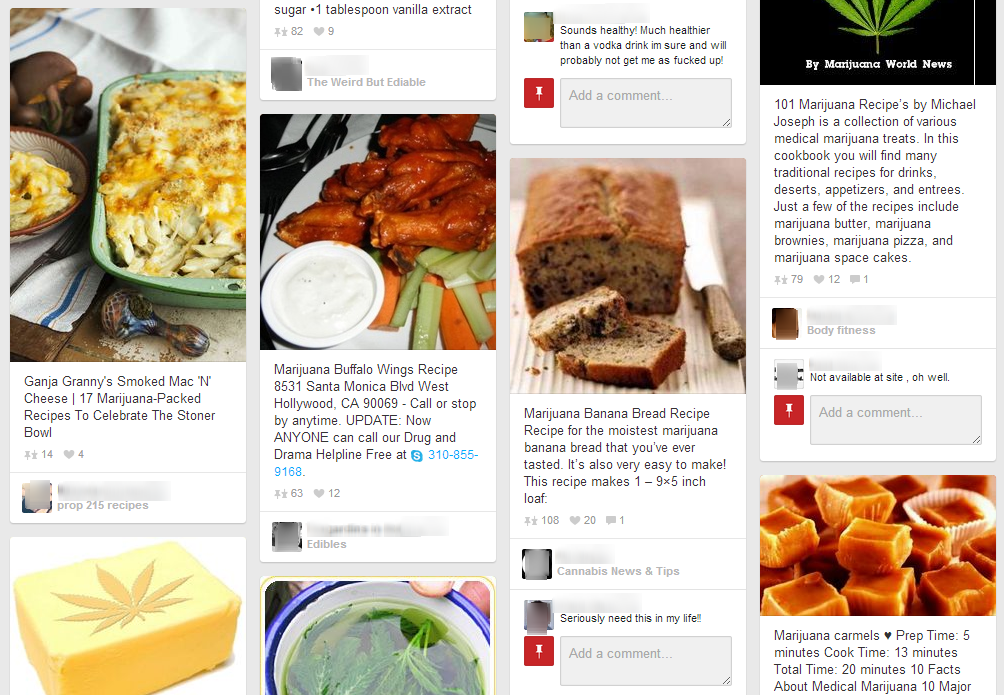 If special brownies are just way too much of a cliché (that's fine, they sort of are), there's also weed banana bread. 
If you're watching those calories, may Pinterest offer you a nice cold glass of weed lemonade?
Still thirsty? Here's a weed milk-and-cookies combo you can whip up. You'll need that milk to wash down the starches from those weed mashed potatoes you prepared as well.
But what would a Pinterest binge-search be without a few ridiculous recipes you could never, ever, ever, be able to make yourself?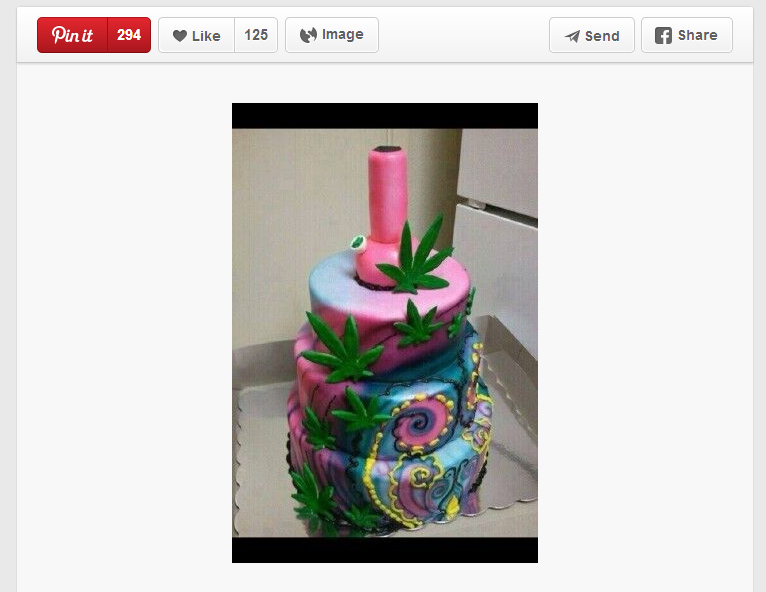 If you're looking to make a feast out of Sunday, here are a few of Pinterest's most unique weed recipes:
And there is so, so much more. Pro tip: search for "marijuana recipes," which will yield the most results. It's like browsing an Anthropologie catalog for weed; preparing to get high has never looked this homey. 
Suffice it to say that Pinterest is 4/20-friendly; I mean, it actually makes a lot of sense that a site associated with stay-at-home moms also has a cornucopia of Martha Stewart-worthy recipes for getting stoned. How else are you supposed to watch Frozen for eight hours straight and remain sane?
Image via Claudette Robertson/Pinterest