Hosting a Thanksgiving feast for family and friends can be a stressful experience. Not only do you need to satisfy everyone's appetite, but you're also expected to make your house festive for the holiday.
Avoid feeling the pressure by planning ahead this year with a little help from Pinterest. Everyone knows the virtual pinboard site hosts a plethora of ideas when it comes to food and crafts, but where do you begin? Here's a guide to how you can plan your holiday from start-to-finish with Pinterest.
Decorations
Begin your Thanksgiving prep with decorations. There's no need to go out and spend a lot of money when there are hundreds of ideas on Pinterest that you can try to DIY. 
Browse the Thanksgiving tag and see what catches your eye. For example, Good Housekeeping Magazine has shared a board devoted entirely to Thanksgiving table settings and centerpieces. 
Here are some other creative ideas we liked that you can try in your home.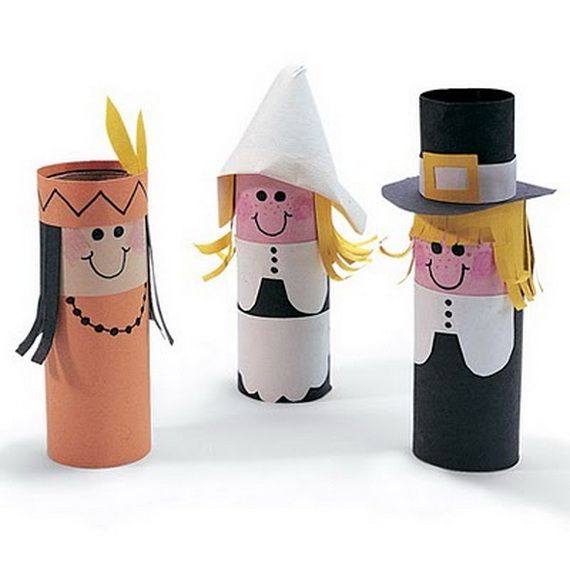 Photo via Anna von Halbach/Pinterest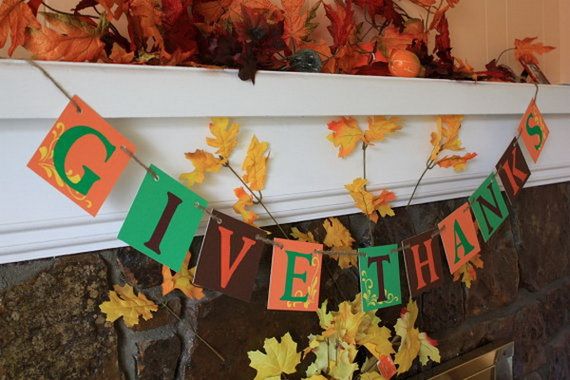 Photo via Tammie Leigh/Pinterest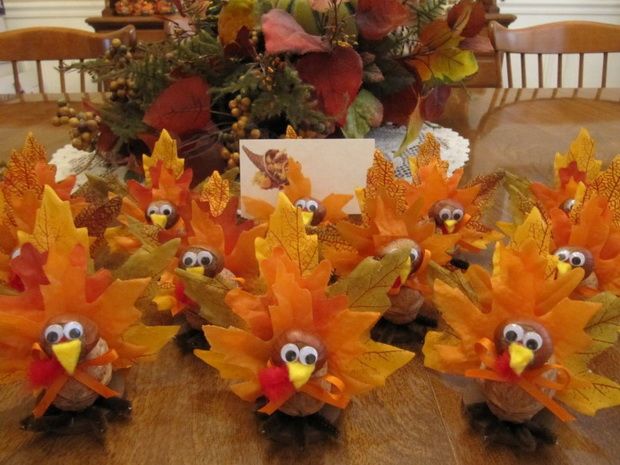 Photo via Novica Gijevski/Pinterest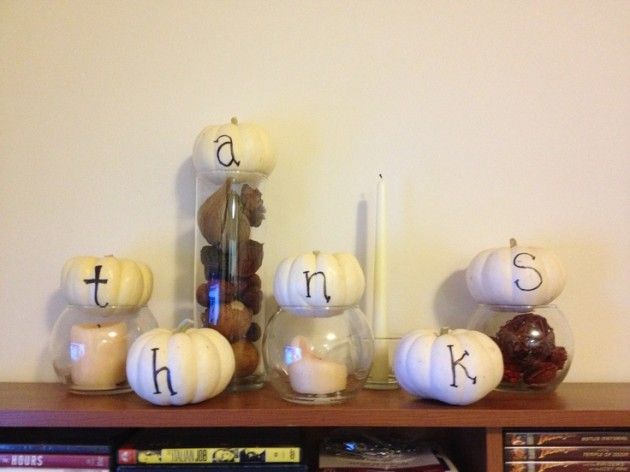 Photo via Candie Corkins Radford/Pinterest
Appetizers
The big Thanksgiving challenge that's front and center in everyone's minds is the food. Don't panic, just start with the first course. Pinterest is a great source of food ideas. You'll come across many pins that can inspire you, but to help you pare down your choices, here are three starters we recommend giving a try:
Photo via Kara Zimmer/Pinterest
Mozzarella Stuffed Portobellos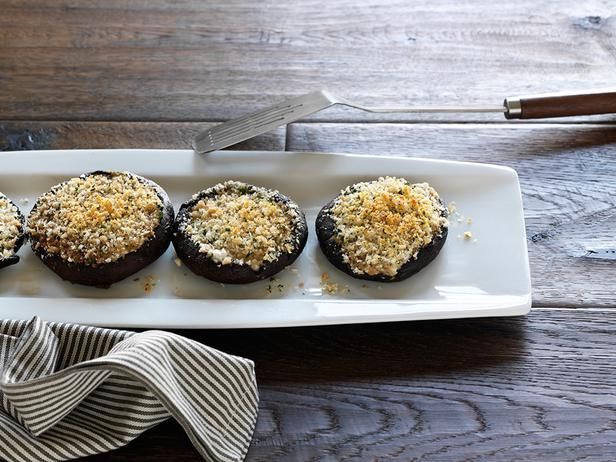 Photo via Food Network/Pinterest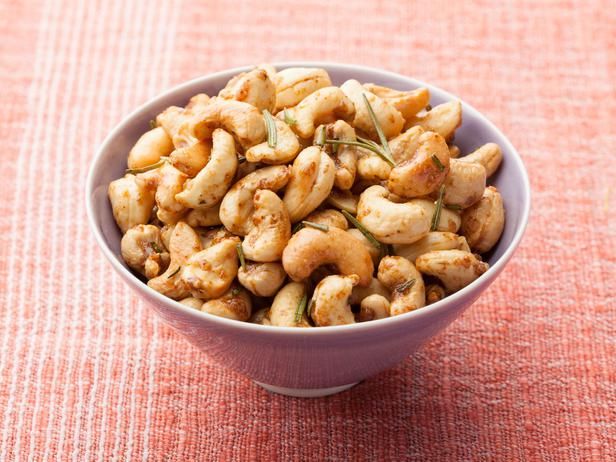 Photo via Food Network/Pinterest
Turkey
Turkey has become synonymous with Thanksgiving, but there are so many ways to cook one that  it can be hard to choose. Fortunately, Martha Stewart Living's Thanksgiving board has you covered with more than 13 ideas.
Whether you want something simple or complex, you can find it on Pinterest. Get some inspiration from these recipes: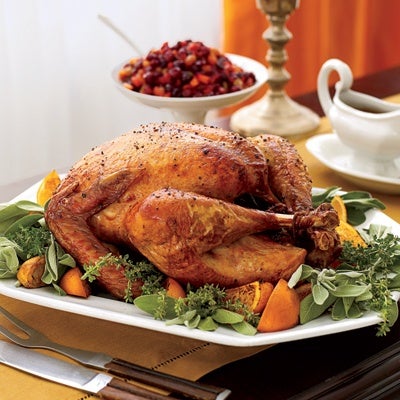 Photo via Delish.com/Pinterest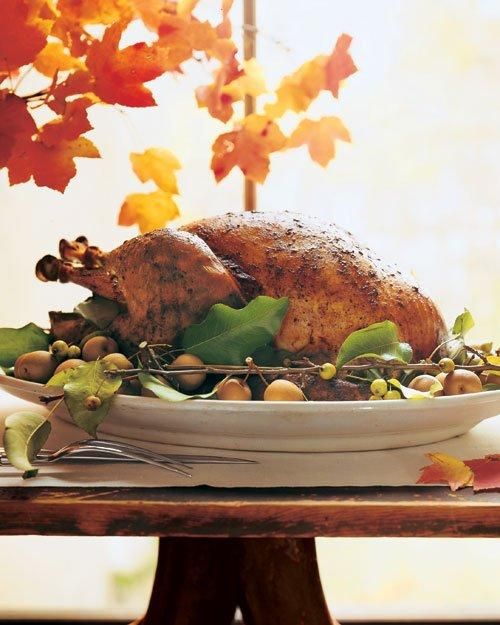 Photo via Richard Yates/Pinterest
Citrus and Herb Roasted Turkey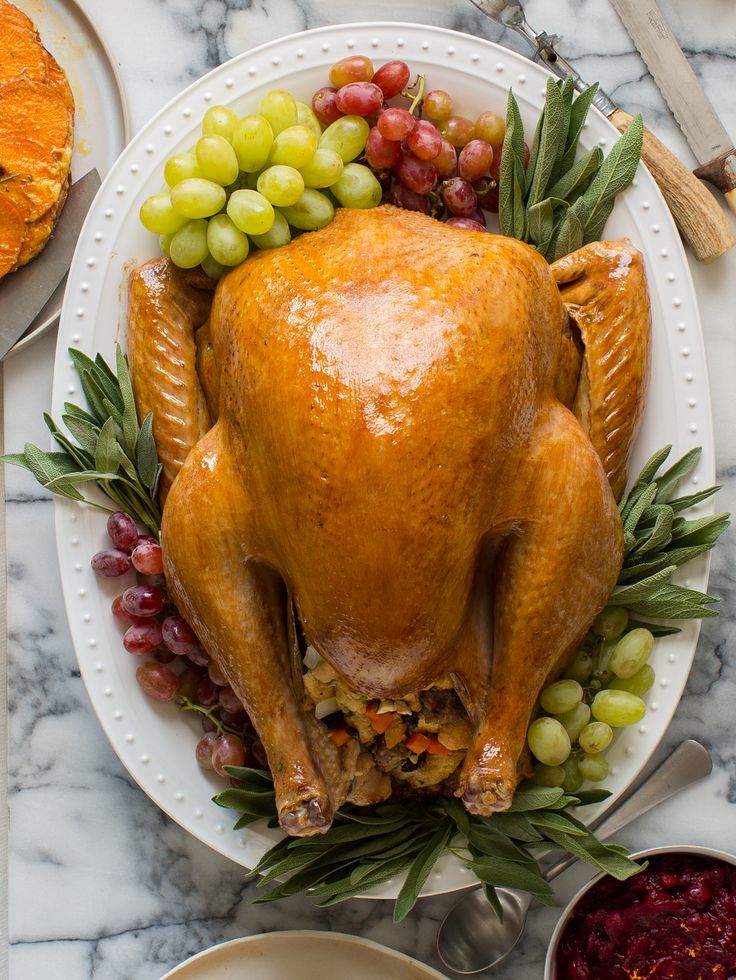 Photo via Cherry Street Farmers' Market/Pinterest
Dessert
You made it to dessert! Your Thanksgiving planning is almost complete. Looking through desserts on Pinterest you'll see a lot of pies, cookies, and cakes. Try some classic apple pie or maybe take a chance on something new. Here are some of your options: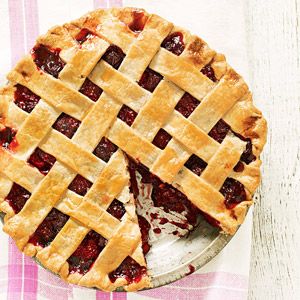 Photo via Family Circle Magazine/Pinterest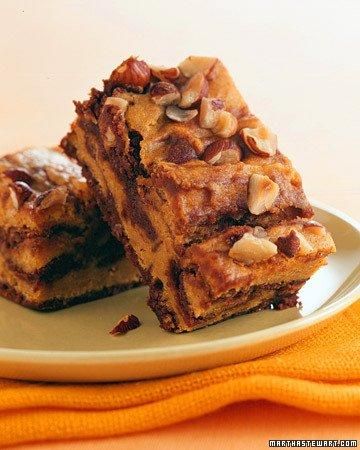 Photo via Martha Stewart Living/Pinterest
Photo via Kelly Behm/Pinterest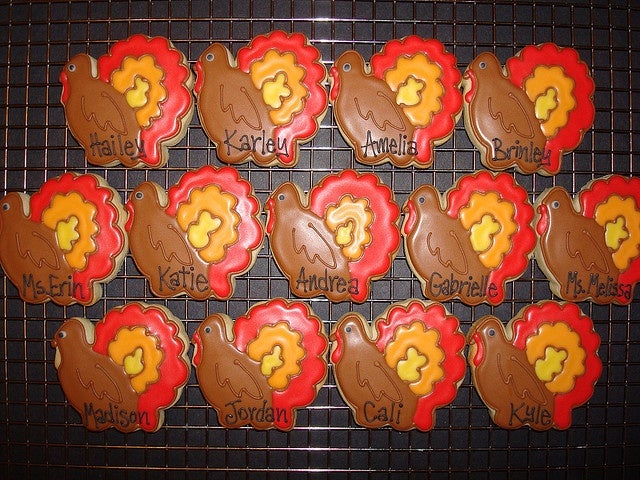 Photo via Michelle Chidester Smith/Pinterest
Photo by timsackton/Flickr