A realtor in Arizona was reportedly fired and arrested after a video went viral showing him telling a Black man that he is in a "no N-word zone."
The video was recorded and uploaded by Dre on YouTube, where he boasts nearly 100,000 subscribers.
The video starts with Dre asking the man, who is approaching Dre and his friend, "What's up? Why are you coming over here?"
The man, who has been identified as Paul Ng by the Phoenix New Times, says he wanted to see what Dre and his friend were taking pictures of.
"Why is it any of your business?" Dre responds.
"This is my home," Ng says. 
When Dre says it is his home as well, Ng briefly appears shocked. 
"Well, you know what—we've had problems here," Ng goes on to say. 
"I don't care. You don't know me. Why are you taking pictures of me?" Dre asks. "I don't know you. Do you know a lot of white (people) are doing racist things in this world, sir?"
"No," Ng says. "I'm a racist. I'm a racist. So what's the issue?"
"So, what's your point? Why are you here?" Dre asks him.
"Because this is a no [N-word] zone," Ng responds.  
"Mmm, not really," Dre says. "This is not a no [N-word] zone. I'm here."
Ng laughs.
Dre lets him know that he will continue recording Ng and that he is going to "lay [him] down."
"You are?" Ng says sarcastically. "You ain't man enough."
According to a July 2019 report, Ng is a condo owner in the area.
Ng, according to Heavy, worked for Russ Lyon Sotheby's, a luxury real estate agency. The firm confirmed in a Twitter statement that it fired Ng. "Upon learning of this video we took immediate action in severing his license, terminating his involvement with us effective immediately and condemning his disgusting behavior," it wrote.
Dre, however, also shows two establishments in the video: Xanadu Gallery and River Trading Post. In the video, when Dre claims that Ng is affiliated with the River Trading Post, Ng doesn't deny it—he instead points to the store. However, the store has since said it is not affiliated with Ng in any way.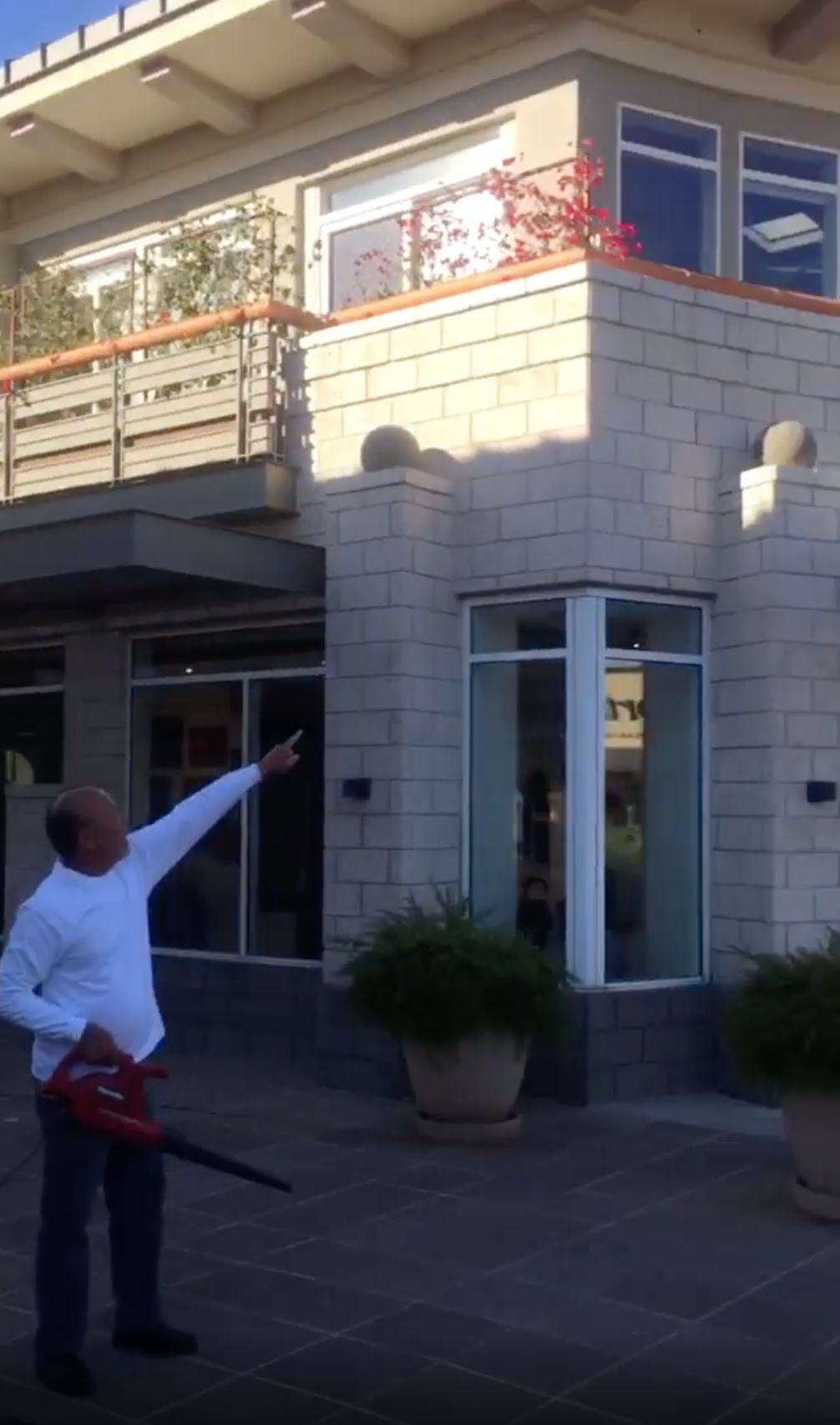 On Tuesday, the ratings on the Yelp page of River Trading Post sunk to 1.5 stars, and its profile was tagged with numerous photos of Ng and many reviewers accusing it of being owned by a racist. Yelp has since issued a "Public Attention Alert"—which is a disclaimer the platform puts out whenever an establishment receives an influx of reviews, most often negative, in the aftermath of such incidents. 
When attempting to contact River Trading Post, callers are directed to an automated voice messaging system that claims Ng is in no way affiliated with the establishment and that he just lives in the area. According to the recording, Ng was cleaning up plant debris when the incident took place. 
The voicemail recording further added that it "strongly condemn(s) this man's action and that [racism] will not be tolerated either inside or outside our store."
Xanadu Gallery told the Daily Dot it is also not affiliated with Ng and that he's just a neighbor who is seen around the area.
Dre did not respond to the Daily Dot's request for comments on Tuesday. According to the Phoenix New Times, Ng is facing a charge of disorderly conduct related to the incident.
---
Today's top stories