The gunshots kept getting closer. Angel Santiago took cover in the bathroom as the first bullets were fired at Orlando's Pulse nightclub on June 12. While fellow clubgoers hid in a stall, Santiago crouched under the sink. Even though most of his body was still exposed to the shooter, Santiago wanted to make sure no one could hit him in his head.
"I didn't know what was going on," Santiago told the Daily Dot. "We could hear police radio, and we had called 911 several times. But no one was coming to our rescue."
Santiago was shot twice—first in his knee and then his left heel—when the shooter entered the bathroom and began firing. A third bullet grazed him but didn't enter his body. Santiago was bleeding badly. He was with a friend who was also injured and knew that if he weren't able to get help, they both would die. That's when Santiago "entered survival mode." Because he couldn't walk, he dragged himself out of the bathroom to the rear bar, where the SWAT team pulled him out. The shooter, who had yet to be apprehended, was just feet away.
As soon as he got to the emergency room, Santiago's body crashed. He turned blue; he was freezing. Doctors gave him repeated blood transfusions to save his life.
Santiago, who grew up in Philadelphia, would spend 25 days at the Florida Hospital Orlando and then a local rehabilitation facility to learn how to walk again. The 33-year-old, who worked as a mortgage foreclosure prevention counselor before moving to Orlando in 2015, describes the amount of support he received during his recovery as "overwhelming." Friends raised $15,000 through GoFundMe to pay for the cost of medical care. His doctors in the hospital became like family, and when he was transferred to rehab, Santiago would receive frequent visits from his old nurses on their days off.
"It was life-changing," Santiago said. "There was even a point where I was like, 'I don't want to leave!'"
The Philadelphia native's story highlights a community that has come together following an unthinkable tragedy. After 49 people were killed and 53 were injured in the gay bar attack, Orlando has transformed. The Florida city has worked tirelessly to honor those killed exactly one year ago today but also to provide support, resources, and comfort for everyone who survived the brutal tragedy, the deadliest mass shooting in U.S. history. One resident called it "the city of hugs."
"You walk up to somebody and put out your hand," he claimed. 'They look and they say, 'No, we hug.' That's Orlando."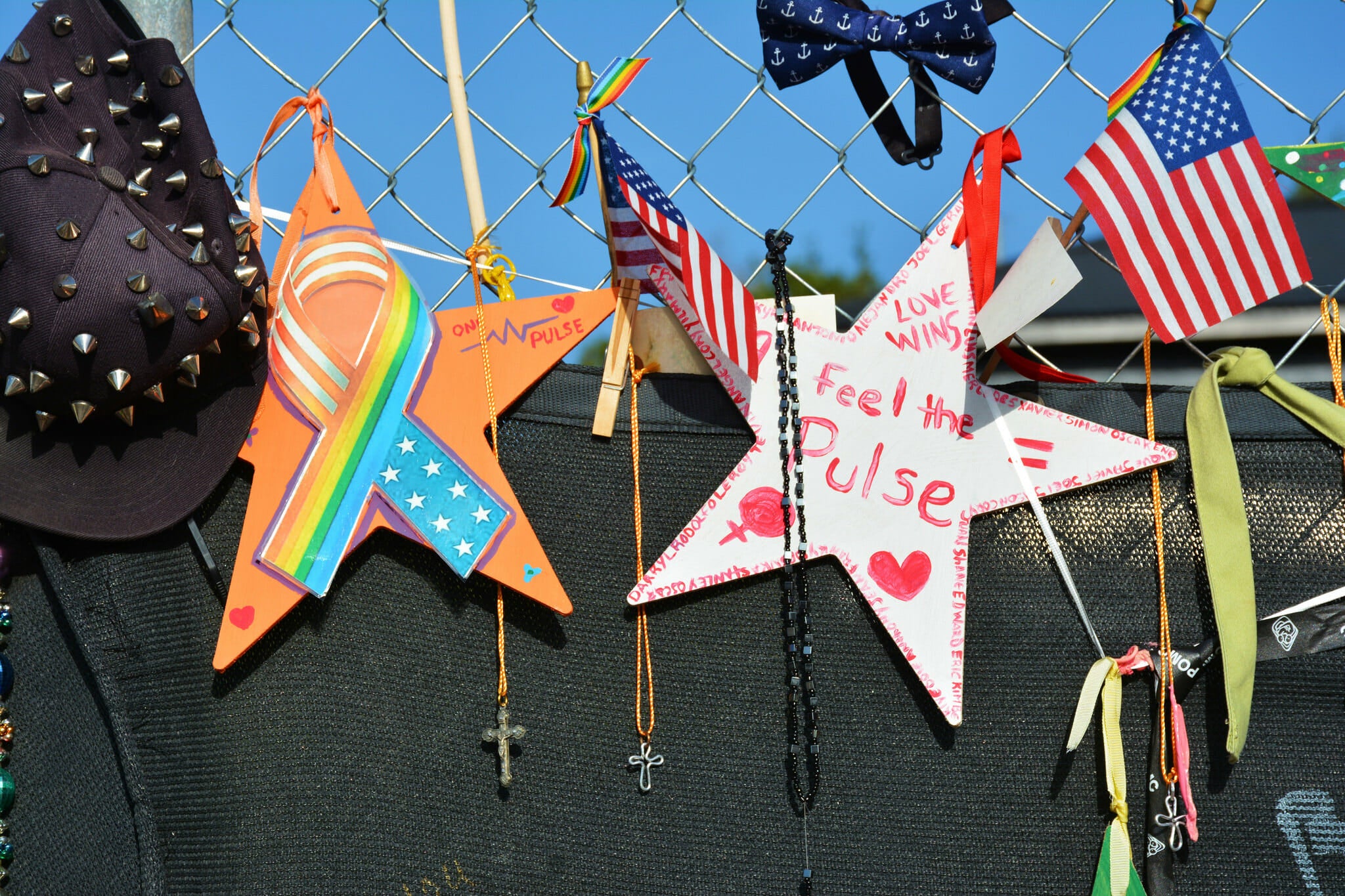 Just hours after the Pulse shooting, people were already standing outside the local LGBTQ center holding candles. Terry DeCarlo, executive director of the Gay and Lesbian Community Center of Central Florida, said that the center opened at 5:30am in order to give Orlando residents a place to go while they grapple with the aftermath. Within three hours, there were already 600 people in the lobby.
"People flocked to the center," DeCarlo said. "They wanted to help. They didn't know what to do. They just knew they had to do something."
The outpouring of love that Orlando's LGBTQ community received was instantaneous. American Airlines called to say that the company was donating a million frequent flier miles to the victims' families. The shooting took place at the club's weekly Latin Night, and many of those murdered were Latino immigrants, their parents back home in Puerto Rico and Mexico. Equality Florida, the LGBTQ center located in St. Petersburg, received $1 million in donations in the first 24 hours to help provide relief to the victims and their loved ones.
"It brought this incredible range of people together—over 120,000 individual contributions from 120 countries," said Nadine Smith, executive director of Equality Florida. "Celebrities donated. A high school band from San Diego sold ribbons during lunchtime and contributed $117. It was overwhelming."
But while these generous donations helped provide financial support for an ailing community, many of the survivors' needs were less tangible.
Following the Pulse shooting, the number of people who visit Orlando's LGBTQ center went from 5,000 a month to nearly 7,500. Many of those who were at the bar during the time of the incident or lost loved ones have been dealing with intense depression, anxiety, and suicidal ideation. Pulse survivors often tell DeCarlo that they still can't sleep because when they press their head against the pillow at night, they can still smell the gunpowder. The memories of what happened that night are powerful, and they stick with them.
"One of our survivors could be walking down the street and somebody by mistake drops their keys on the floor, and it triggers," DeCarlo said "You never know when that trigger is going to hit."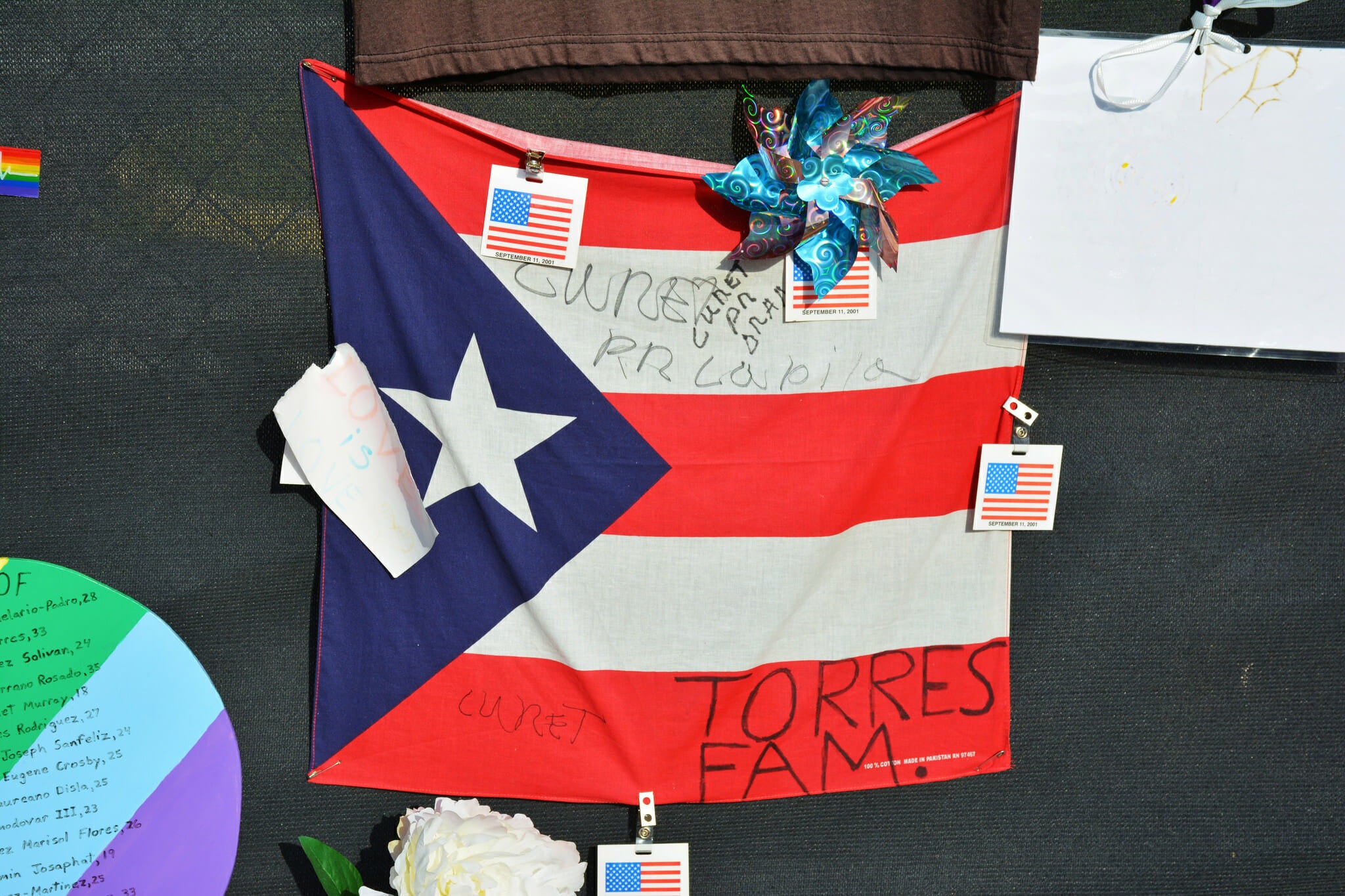 To provide mental health support for LGBTQ people in the city, Proyecto Somos opened just days after the tragedy. A project of the Hispanic Federation, the program is intended to address the long-term health concerns of the Orlando community by offering affirming, culturally competent services. Ricardo Negron, the organization's program director, said that LGBTQ nonprofits have "stepped up" to invest greater resources in offering bilingual support to the community in the past year.
"Not everybody's ready or realizes that they need professional help until they do," Negron said. "It's important that a system is in place for when people are ready. Some people are going to need it for the rest of their lives."
What will be more difficult to address, however, is the loss of Pulse for Orlando's LGBTQ community. The nightclub was just one of a few in the area that had a dedicated Latin night, a place where queer Latinos could go at the end of the week to feel safe, speak their language, and hear their favorite songs. Held every Saturday, Latin night gave patrons a space to address the loneliness of being separated from their families and communities. For many, it was the only place that felt like home. That deficit will be felt acutely among queer Latinos in the area for years to come.
While Orlando is still in a process of rebuilding from the violence that erupted last June, the city has come a long way. The week of the shooting, 20 local organizations formed the LGBT Alliance, a coalition of nonprofits working to provide each other the resources they need to assist a diverse community. DeCarlo said that no one gives you a playbook on how to survive a mass shooting, and these groups have had to rely on each other to begin moving forward.
"The community has all pitched in," DeCarlo said. "They continued to turn out in droves. That first day I had lines around the block—three times—of people with food, water, clothes, energy bars, and gift cards. They have just kept coming and coming."
The local Gay and Lesbian Community Center has greatly expanded its support services, while the Orlando Youth Alliance provides meeting spaces for LGBTQ young people in five different locations. But it's Pulse survivors who are leading the charge to help Orlando recover. Santiago, who has decided to enroll in nursing school since last June, has become a vocal proponent of responsible gun laws—using his voice to help prevent the tragedy from happening in other cities. Answai Bennett, a 26-year-old who was shot in the leg during the attack, advocates in favor of greater security at gay bars.
The LGBTQ community is gathering on Monday with vigils and remembrances, and the Orlando chief of police is serving breakfast. In total, 24 events are scheduled to give mourners the space to grieve and celebrate the lives of those lost. DeCarlo said that he hopes the world will join Orlando by "once again turning a rainbow color."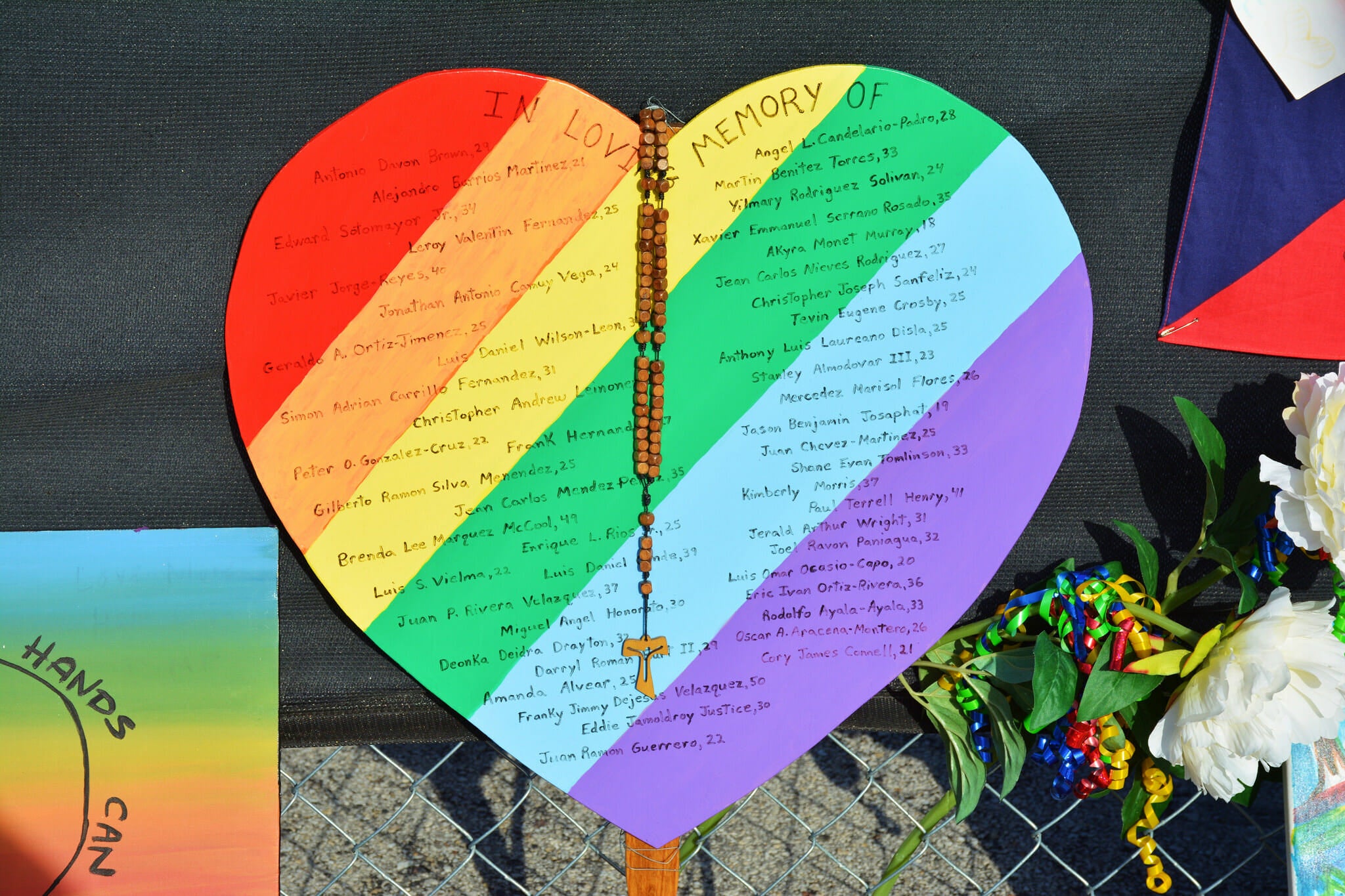 What happened last year was devastating, but Santiago said that "a lot of good" has come out of this horrific tragedy.
"In Orlando, it doesn't matter if you're gay, straight, black, white, or Latino," Santiago said. "The attack specifically targeted a gay nightclub on Latin night, but it was an attack on our entire community. The way the city has come together has affected everyone. It has united our city. It's made us stronger, more connected, more kind, and made us appreciate one another more."
Santiago, soft-spoken and thoughtful, embodies that spirit of kindness. When Pulse celebrated its six-month anniversary in December, he didn't go down to the memorial site. Instead Santiago bought a bouquet and went down the hospital, taking pictures with the nurses who helped him find the strength to walk again. That day it was important for him to make sure they knew he would never forget what they did for him. Since then, they text constantly and message each other on Facebook. Santiago still brings the nurses flowers.
That's Orlando.