Following the mass shooting that left eight people dead in West Texas on Sunday, screenshots circulated online showing profiles that had apparently been altered with false information about the shooter.
One tweet said a screenshot of a MyLife.com profile claiming the shooter was Jewish and registered as a Democrat had been doctored and was "making the rounds on anti-semitic, far right social media."
HOAX ALERT:

The image on the left is making the rounds on anti-semitic, far right social media.

It's a fake MyLife profile, doctored to make it look like Odessa shooter Seth Ator was a Jewish Democrat.

The undoctored version, cached by Google on 8/23, is on the right. pic.twitter.com/H2JOavAg6a

— Gwen Snyder is uncivil (@gwensnyderPHL) September 1, 2019
By Monday morning, the profile for a 36-year-old Seth Aton based in Lorena, Texas, appeared to have been removed from MyLife, a website that culls information from public records and databases.
A cached version of the MyLife profile for Aton showed that descriptions for both the political party and religious affiliation said "info pending."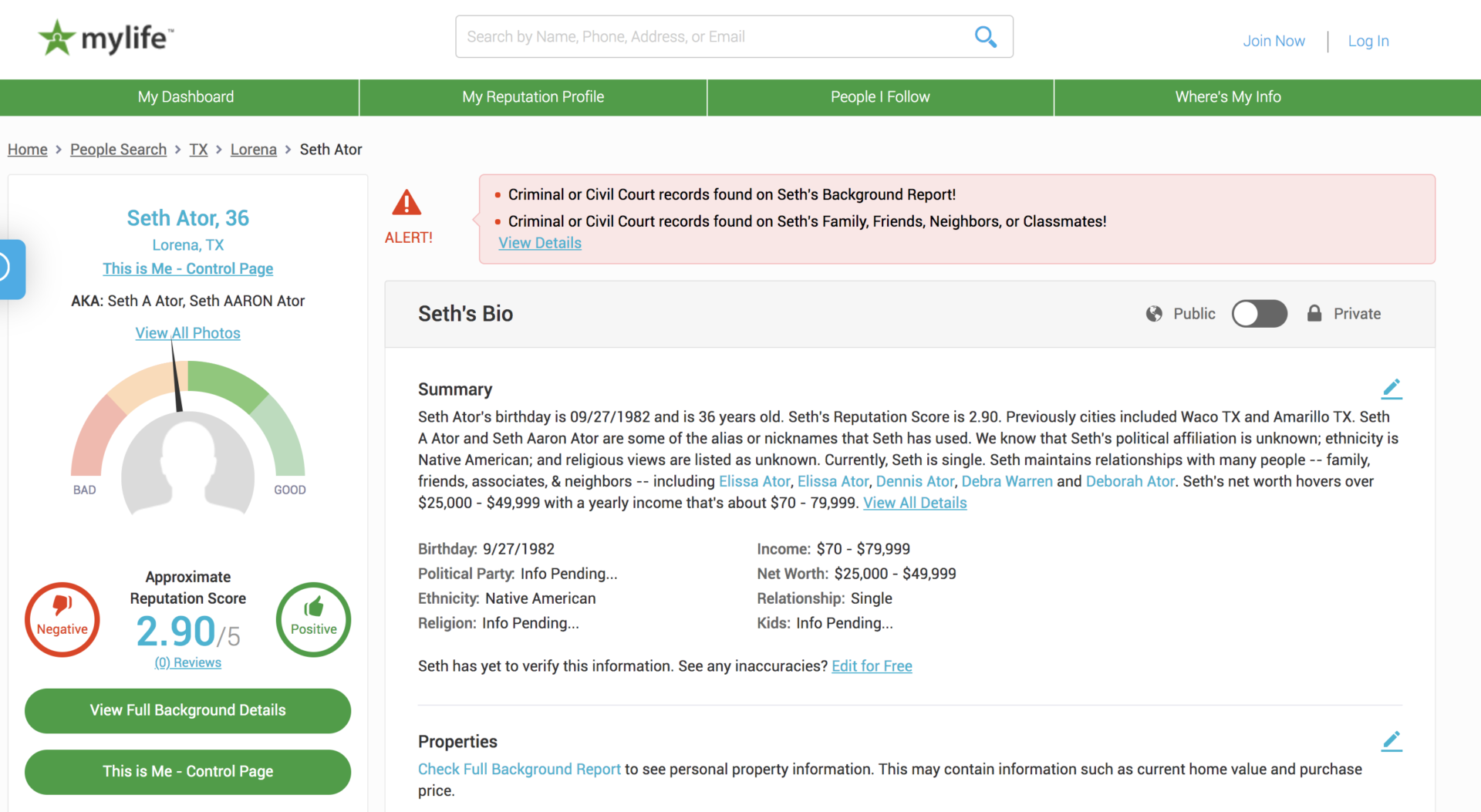 MyLife did not immediately respond to the Daily Dot's request for comment.
The Odessa Police Department confirmed the identity of the shooter in a Facebook post. The gunman was pulled over for a traffic stop Saturday afternoon when he opened fire through the back window of his truck and began a 20-mile shooting spree that included hijacking a U.S. Postal Service truck, killing eight people, and injuring 22. Police killed the gunman in a shootout in a movie theater parking lot.
The gunman had been charged with trespassing and resisting arrest in 2001 and with public intoxication in 2014. Little else is known about the shooter or his motive.
The West Texas mass shooting was the third in the state this year.
READ MORE: