If you're a gamer, you've probably heard about the Oculus Quest one way or another. It's been hailed as the virtual reality device that will mainstream VR technology. It's also one of Oculus' most successful ventures yet, boosting Facebook's non-advertising revenue during the holiday 2019 season. Nearly one year later, there isn't much new to add about the Quest. Yes, it's the best way to enjoy Beat Saber, the penultimate wireless gaming device, and a pretty good console for Superhot VR. Why pen an Oculus Quest review in 2020?
Well, if you're a VR porn fan who wants to buy the Oculus Quest for adult content, many questions remain unanswered. Due to the games journalism industry's squeamishness around porn games, you probably won't get an answer from Polygon, IGN, or Kotaku either. That's where we come in. Read on for our official NSFW Oculus Quest review.
The Quest at a glance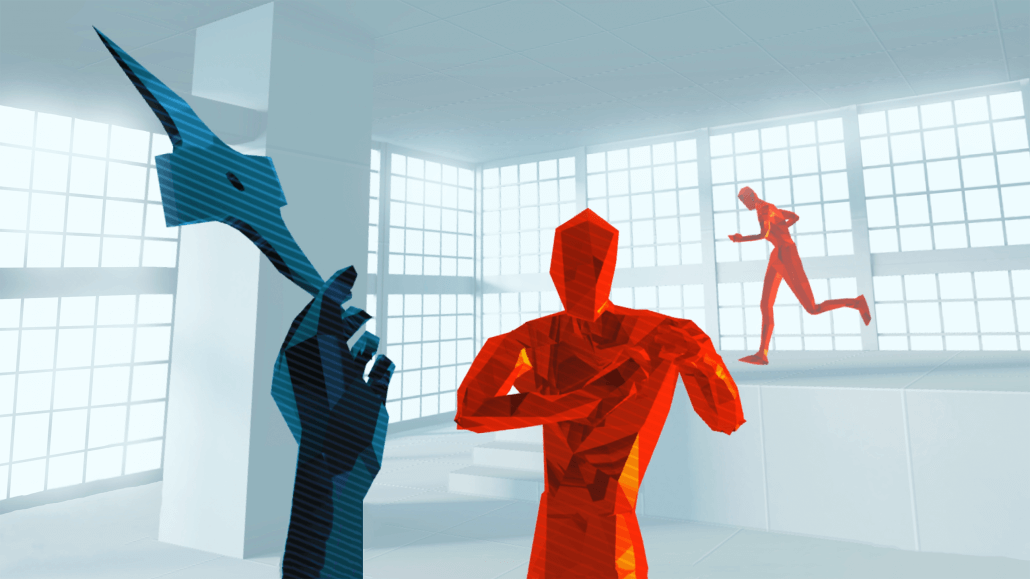 The Oculus Quest is a wireless, dedicated VR headset that runs off a modified version of Android and uses a Qualcomm Snapdragon 835 processor for its CPU and GPU. The device features advanced camera tracking for its headset via Oculus Insight, and Quest games support six degrees of freedom with the Oculus Touch controllers. In other words, the Oculus Quest is a standalone device that can play advanced VR games without a PC, gaming console, or even a wire. Just charge the device from a wall socket, boot up your Quest's OS, and pick the game you want to play.
The Quest's library is quite solid. While most of the titles available on the Oculus Store are PC VR game ports, each one runs phenomenally on the device. Hallmarks like Pistol Whip, Robo Recall, Beat Saber, Superhot VR, and VRChat are all available. Many games, such as Keep Talking and Nobody Explodes and Space Pirate Trainer, also support crossbuy, which means you can also play these games with your PC if you have a VR-ready computer.
While most Oculus Quest games have downgraded graphics to maintain a smooth framerate on the device, most of the changes are minimal. Games like Beat Saber and Superhot VR are barely changed. The most noticeable downgrade comes from Robo Recall: Unplugged, which has less advanced shading and simpler models but still looks quite good overall.
Of course, you don't have to settle for less if you have a computer that can support VR games. If you haven't purchased a PC headset yet, or you're tired of being tethered to your computer with a wired connection, there are both official and unofficial ways of turning your Quest into a PC VR device. And that's just in regards to the Oculus Quest's official, safe-for-work library. We haven't even gotten to the porn yet.
Oculus Quest and VR porn videos
The Oculus Quest may be a VR gaming headset, but it's best described as a multimedia device. You can browse the internet, stream Netflix, or download VR videos onto your device. Oculus doesn't moderate internet access, so you can use the Oculus Browser or Mozilla's Firefox Reality to watch any WebVR content available on the internet. That includes VR porn videos from sites like VRPorn.com, SexLikeReal, and VR Bangers. Alternatively, sites like KinkVR offer downloadable VR clips that you can watch offline, too. You'll want to prioritize content at a 4K resolution for the best results.
Thanks to the Oculus Quest's high-resolution lenses and built-in headphones, 3D VR porn looks fantastic and feels incredibly immersive on Quest. Depending on your internet connection, streamed porn clips may take a few seconds to reach their highest quality resolution, so downloading clips to your device is preferable. Additionally, the Quest supports a significantly high resolution at 1440 x 1600 per eye, although the device's dedicated hardware means you're limited to the processing capabilities of its Qualcomm Snapdragon 835.
Granted, the Oculus Quest won't win you over to VR porn videos if you're a non-believer. The Quest handles video performance just as well as any other VR device. Additionally, most VR porn is created for a straight male audience, and even if that sort of smut scratches your adult content itch, the experience can be disorienting. The exception to the rule here is fetish porn, fantastical adult content, or immersive CGI material depicting unrealistic scenarios, such as macrophilia, vore, and furry content. Again, the lack of interactivity may be a dealbreaker.
That's where adult VR games come in.
Oculus Quest and VR porn games
The Oculus Store doesn't allow 18+ content. But that certainly hasn't stopped adult gamers. Yes, you can still play Quest games that aren't pre-approved by Oculus, and there are two different ways.
First, the Quest supports "sideloading," a feature that lets users install apps from third-parties onto their Quest. While most sideloaded games are installed via SideQuest, you can also manually install VR porn games by placing them directly into your Quest's directory. For the time being, there are only a few sideloaded porn games out there, although that number may soon grow. Captain Hardcore developer AntiZero, for example, recently showed Patreon supporters a makeshift Quest demo for the adult sandbox game.
In the meantime, sideloading lets users access one of the most important adult VR engines available: SteamVR. A SideQuest update for Virtual Desktop lets users stream SteamVR content to their Oculus Quest wirelessly. This means any adult game with SteamVR support can be played on your Quest, including Dominatrix Simulator, VRChat, Custom Order Maid 3D2, and Koikatsu Party.
Initially, this was an official feature for Virtual Desktop on the Oculus Store, but Oculus reportedly rejected the Quest-SteamVR streaming feature. Ironically, Oculus titles can also be played via SteamVR by downloading Revive.
Meanwhile, if you're comfortable sacrificing portability for a dedicated VR experience with the highest image quality possible, Quest users can also purchase a USB A to USB C or USB 3 to USB C cable to activate Oculus Link. Link is a beta feature that turns the Oculus Quest into a PC VR headset. Like Virtual Desktop, any game with Oculus headset support can be played with Oculus Link, including SteamVR titles and third-party executables.
Both Virtual Desktop and Oculus Link still have their flaws. The latter is still going through extensive updates in beta, and some users report unstable Link experiences. Meanwhile, Virtual Desktop requires a fast internet connection to work properly, and some games work better than others. Of course, both features require a purchase, whether for the Virtual Desktop app or an Oculus Link cable (which, if you want to go official, will cost you $75).
But in terms of VR porn, Quest is a win-win for gamers. It provides a solid experience, opens the door to PC VR adult games, and offers plenty of potential for wireless porn games. As the next generation of VR arrives, the Quest's versatility is invaluable.
(For more information on playing VR porn games on your Oculus Quest, check out our guide to preparing your Quest for sideloading, Virtual Desktop, or using Oculus Link.)
So, should you buy the Quest for porn?
The Oculus Quest is a fantastic device, and it's already done quite a bit to mainstream both VR content and adult VR material. But at its core, the Quest is a gaming console: a portable, VR one, but a gaming one nonetheless. And in terms of price, the Quest benefits gamers the most.
The Oculus Quest comes in two editions: a 64GB model for $399 and a 128GB model for $499. This isn't including any purchases on the Oculus Store, such as the Virtual Desktop app or a cable for the Oculus Link. In comparison, the Oculus Go retails for $149 and will let you stream VR video porn content. It's borderline impossible to recommend the Quest for VR porn videos alone if you're more interested in streaming video content than playing games.
But if you're fascinated by VR porn games, and if you have a computer that can handle high-end gaming, the Quest is a great investment. It plays any Oculus Rift-ready mainstream VR title, and it can handle pretty much any porn game developed for Oculus devices. There's plenty of potential down the road for sideloaded porn games, and Virtual Desktop lets VR gamers play adult PC VR titles wirelessly. Whether you're interested in a stationary game like Captain Hardcore or a title that requires a lot of physical movement like Dominatrix Simulator, portability introduces comfort. That's invaluable for NSFW material, given that relaxation is so important to a positive experience.
All that said, the Oculus Quest isn't the penultimate VR porn video headset. Sure, if you're looking for a wireless device that will let you play a late-night round of Robo Recall before submitting to your goddess in Dominatrix Simulator, the Quest deserves your purchase. But for WebVR streaming, invest your cash into an Oculus Go instead.
READ MORE: