Robert C. Gruzanski's website is devoted to the discussion of many martial arts, though perhaps the most fascinating subculture it explores is that of knife throwing. This is due in no small part to the influence of his father, Charles Vincent Gruzanski, who was especially fond of the sport, and even made a great friend through it in the late 1950s.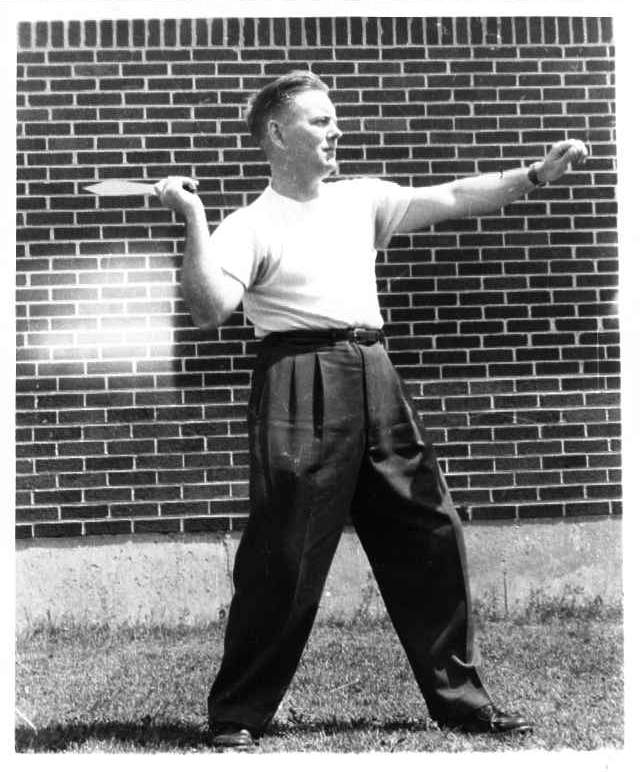 That friend was Harry K. McEvoy (pictured above), a painter, salesman, "and crafter of the Tru-Balance line of handcrafted cutlery"—knives ideal for throwing. They traded ideas and practiced together, ultimately writing a book, Knife Throwing as a Modern Sport, and establishing the Tru-Flyte Knife Throwers of America, the first national organization devoted to the dangerous art.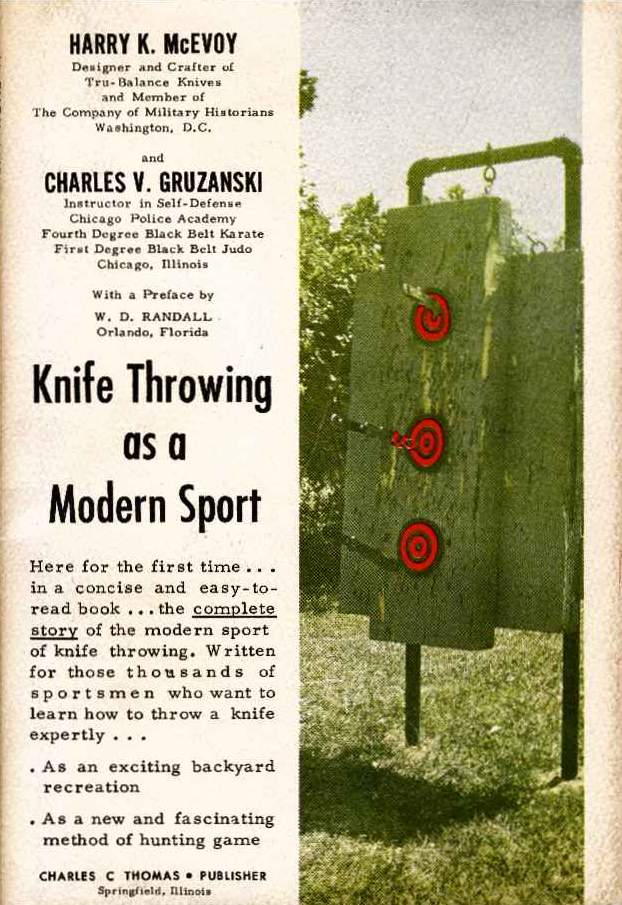 Gruzanski's dad was so taken with knife throwing, in fact, that he began publishing a bimonthly newsletter called The Knife Thrower, funding it out of his own pocket. That he managed to put out seven issues, some of which you can still buy, and on such a seemingly narrow topic, is a testament to his passion. (In 2003, he was posthumously inducted in the International Knife Throwers Hall of Fame.)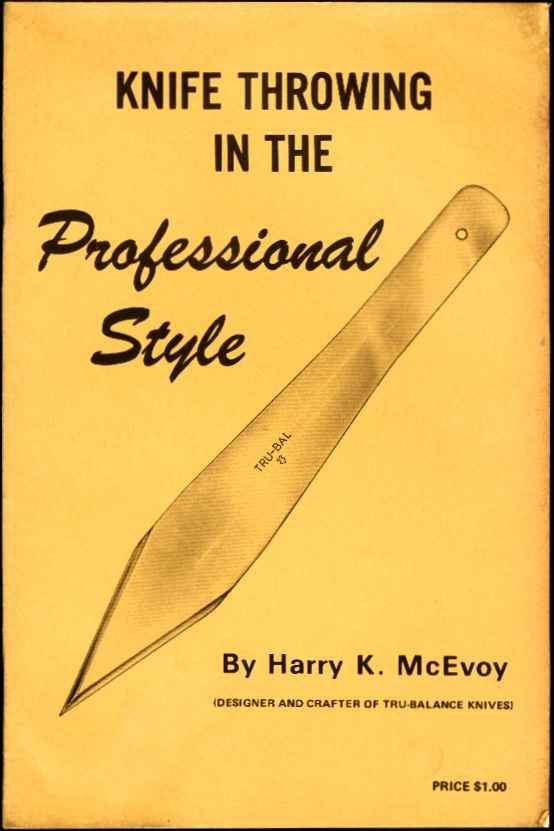 The whole page is a treasure trove of lovingly designed mid-century modern artifacts, from lifelong membership cards and instructional pamphlets to vintage photos and club insignias—and, of course, some awesome knives. Ever wonder how people amused themselves before the Internet? They went out in the backyard and threw knives. Case closed.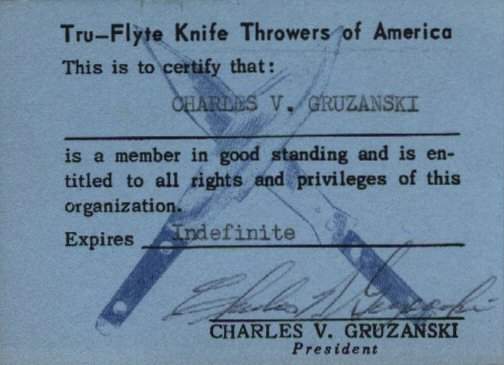 Photo via robertg.com