If you were one of the unlucky ducks caught in between relationships while states were locked-down (and if you're anything like me) then being alone for three-plus months has probably taught you a lot about yourself and the way you meet people online.
Prior to the pandemic, I used to believe that I had hit all the milestones for the foreseeable future and only major life events (like reaching the age of 25, getting married, or death) could derail me. Boy was I naive! But in my defense, I've never had the opportunity to sit and think about where my life was headed and what I wanted for 90-days straight before (if TLC wants to turn this into a spin-off of 90-Day Fiance, you know how to contact me). Being that alone and independent was something I never thought I would have to accomplish in my lifetime. But now that I'm on the other side of it, I have confidence in myself that I didn't have before. If I could survive social isolation, I can survive anything. Even reckoning with the idea that my ideal relationship looks nothing like the widely-accepted, traditional portrait of love and family–at least not at the moment, and that's something worth celebrating, not burying or shaming!
I only share this because I'm sure some are still quick to imagine "successful" relationships solely as longlasting imagery of a conventional white picket fence backdrop to the still-life of heterosexuality, monogamy, and missionary. Which, is fine for those who want exactly that, but for those of us who don't, it's in our best interest we find a safe space to explore all of our options. Just as we don't want someone to convince us we need to get married for the relationship to be "real," it's unfair of us to toy with the feelings of those who may be set on commitment.
How to successfully meet people online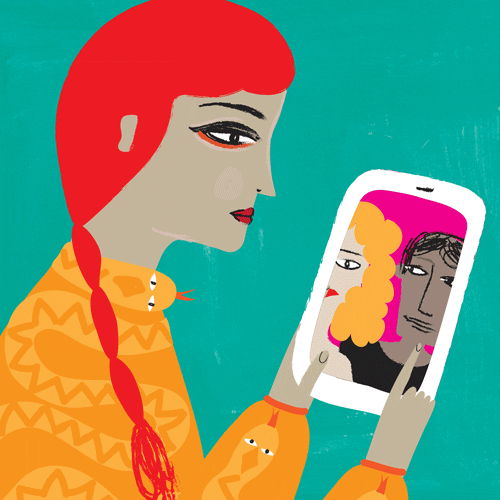 Not to oversimplify human relationships, but the key to having a successful friends-with-benefits relationship, casual encounter, one-night-stand, or whatever it may be, is knowing exactly what you want. Having a frame of reference for your preferred relationship style allows you to set boundaries, thoughtfully compromise, and consider your partner's expectations.
Knowing exactly how you might want to explore your sexual relationships going forward is such an invaluable gift and definitely shouldn't be taken for granted. Its importance is not to be understated and your wants/needs should be vocalized. So many people find themselves unhappy simply because they never analyzed what it is that they want to gain from a relationship or what their preferred relationship style is. So for all the things to come out of quarantine, I'm glad it's life-affirming lessons.
As we've seen with the quick progression of this pandemic, life can change at an instant and there truly is no time like the present to try out new things! Whether it be different positions in bed or different types of relationships, you have to act on the things that make you happy (in a safe and consensual way, of course). Today is as good as any to get lucky and we want to help! Craigslist Personals has been gone for some time now, but that doesn't mean you're stuck using Tinder or flirting with strangers on Instagram. Read on for our list of all the best apps for exploring different relationships, from quick hookups to polyamorous couples, to swingers, it's all yours for the taking.
Best sites and apps you could use for finding casual encounters
AdultFriendFinder isn't just a site for casual encounters, it's a social media platform––which makes it one of the best places to meet people online. Boasting well over one million site members and counting, AFF is easily navigable, explicit, and heavily used in major cities. Before signing up for a free account, the site showcases sneak peeks of users in your area that are active, or have been active recently. Before entering the site, you'll be able to set your preferences as interested in single men, women, couples, or groups. Then once you get through to the homepage, you'll notice the layout is pretty simple, almost early Facebook-esque, and quite revealing. Having the ability to filter the content according to nudity is a big bonus for at work browsers. Other options for filtering are age, distance, username, and active status. Complete the profile "purity test" to find out if you're a sexual newbie or a full-blown hedonist, or, fill out the personality test to connect you with your perfect match. Not only does AFF connect you with profiles online, but it also offers a cam site, adult-centered content community, and app! If variety is what you're searching for on your new dating site, AdultFriendFinder is your destination.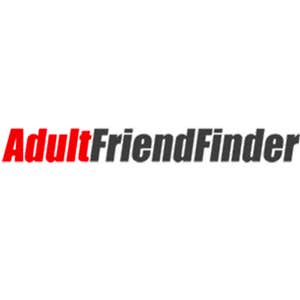 | | |
| --- | --- |
| 1 Month | $39.95 |
| 3 Months | $80.85 |
| 12 Months | $239.40 |
---
Pure is such an interesting platform I almost wish it wasn't only geared toward casual encounters, anonymous hookups, one-night-stands, and getting laid online. If you're looking for something quick, unconventional, and discreet that will often lead to a meeting, this is the site (or app, whichever version you choose to employ) for you. The app is built on chats that self-destruct within 24 hours and uses end-to-end encryption to keep anonymity and privacy the priority.
Upon logging on, it will ask you to update a status that will display exactly what you're looking for. If you don't know, it's okay to say that! Your status will be posted on a 'wall' and will be made visible to other users. Upon seeing your status, users will be able to engage in conversation with you, or simply keep swiping down the wall. Keep in mind that chats are only available for 24 hours as a security measure, however, if you and the person chatting both want to extend the chat, that is also a possibility. If a chat is extended, the app will assign the two users nicknames (which may be changed at any time). As photos are allowed to be sent in chats, the app advises its users not to give out any personal information and to keep all conversations within the app. If you decide to give Pure a try, don't forget that city-dwellers will most certainly have the upper hand when it comes to activity on the app. Even then, don't get discouraged and try it out for yourself! You might be pleasantly surprised.
| | |
| --- | --- |
| 1 Week | $14.99 |
| 1 Month | $29.99 |
| Singles Chat Subscription Only | $19.99 |
| PURE Hookup App Pass | $39.99 |
---
#Open is a fun and fresh approach to the standard adult dating app scene. Upon making your profile, you'll have the choice between creating a solo account, partnered account, or a "double profile" where users can toggle in between the two with the ability to edit the account type at any time. Even better, the app has a strict no-NSFW image policy and encourages the use of usernames or nicknames for heightened security, so there's also less of a chance you'll find yourself harassed or spammed with dick pics by a deranged user.
#Open also requires all of its users to play "N.I.C.E," it's so refreshing to see a dating app highlight consent, respect, and boundaries. However, if you're feeling a little more…open…there's a spot to add your social media handles and define your current relationship situation or describe what you're looking for. #Open also functions on–you guessed it–hashtags. It offers up three phrases for users to complete that will help them find whatever it is they're looking for. Some examples being: "I'm open to trying…", "My interests are…?", and "I'm looking for…?" which can all be answered by typing in specific phrases which then convert into active hashtags.
The app is pretty simple to figure out and works like many other swipe-based apps, except users can also browse the hashtags that they're interested in and stumble upon other like-minded users and possible flings that way. What this site excels in is the diversity of its users (it's way more inclusive than other apps that have you identify within a gender binary), and how well it integrated the ability to have multiple profiles into its community. The algorithm often layers multiple profiles behind each other. So, for instance, if you don't want to match on a couple, but are interested in one of the individuals from the couple if that person has a solo account, they'll be the next option for you to match on. All in all, #Open is a great app for open minded adults looking to connect with couples, individuals, and groups of all shapes and sizes!
---
Feeld, previously 3nder, is your destination dating app for all things kink, swinger, and polyamorous. This app has a great design, interface, and security and is your best bet for judgment-free browsing of couples, doms, subs, and a whole lot more. Feeld really flexes its creativity right upon opening the app. You're greeted by an aesthetically pleasing orange and white screen detailing the ways you can browse the app. Meet open-minded people and join solo or with a partner, lover, or friend. With the ability to link and unlink accounts, the browsing opportunities are limitless and exciting.
After creating your profile, you'll be asked what you're looking for and how you identify this profile (is it a couples' profile or does it belong to a single, bisexual, nonbinary person?), you'll also be asked to set your "core" location and age range. Profiles appear as a split-screen with a summary of the account (name, sexual orientation, age, relationship status, and short bio) underneath a photo gallery. Swipe left and right to toggle between different profiles, and if you come across one you like, just give it a heart! If they like you too, you'll be able to start messaging. For your peace of mind, the app also lets you create your own pin code lock as an extra layer of security if you happen to pass your phone to your nosy mom or leave it unlocked around a snooping younger cousin.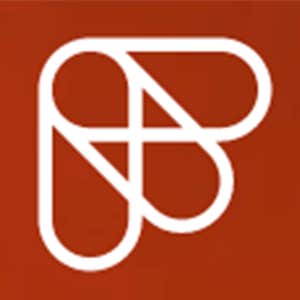 | | |
| --- | --- |
| 1 month | $11.99 |
| 3 months | $23.99 |
---
HER is one of the most popular LGBTQ-friendly apps for meeting people online. 40% of users on this app are either gay or lesbian, 30% are bisexual, 20% are pansexual or queer, and the remaining 10% don't identify. This free app is made by Queer Womxn for Queer Womxn and sets itself apart with the community it has built. While in the app, you'll be able to browse the community, event, and feed tab, which all bring you closer to the members on the app. Join different communities such as "Strong and Single," "Newly Out," and "Queer Womxn of Color" to find users interested in the same things and discuss with them on the community wall, discover unique events happening near you and all over the world in the events tab and join an event with the click of a button, and stay up to date with the official 'HER' profile in the My Feed tab. With 24/7 moderation on the platform and seemingly limitless options for filtering and engagement, HER is the app for queer womxn and other LGBTQ+ members.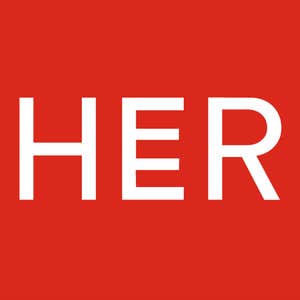 | | |
| --- | --- |
| 1 Month | $14.99 |
| 6 Months | $71.99 |
| 12 Months | $89.99 |
---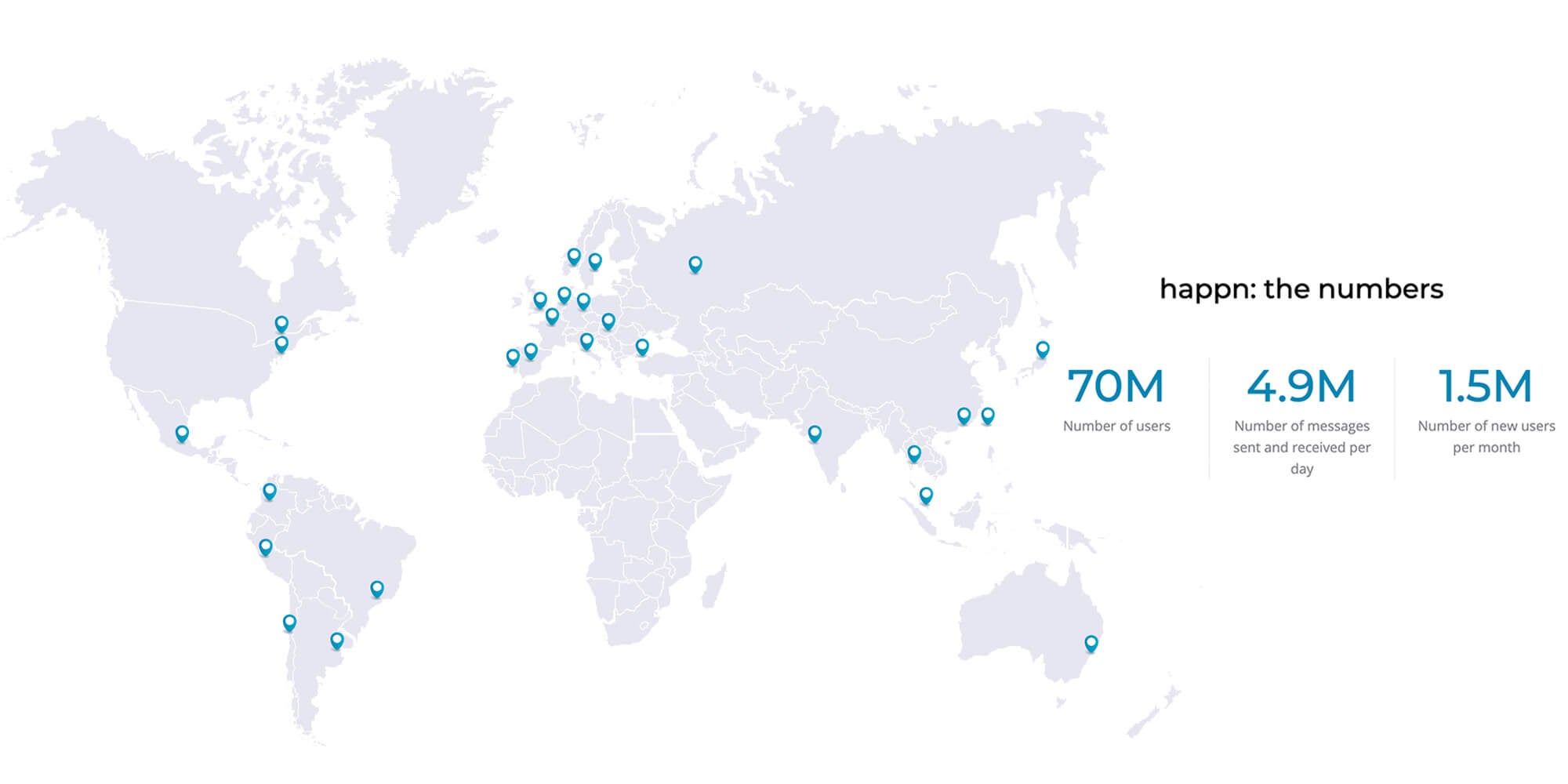 Happn is a breath of fresh air when it comes to casual encounter apps. Forget the algorithm and personal aesthetics, this free app matches you with people who have physically crossed your path throughout the day–so it's completely based on chance! Using its geo-location system, this app will connect you with other app uses who have crossed your path within a 250-meter radius. The matches appear on your screen in the form of a profile showing the user's name and occupation. Once a match appears, you can then scroll through photos, and read a short bio of the person detailing things like what they're looking for in a relationship, their height, how much they exercise, what their food preference is, and even what their party habits are. These "matches" will be available to view for up to one week after crossing paths, however, specific matches will be updated if you cross paths again within the week.
Take into account that if you don't go out much, or if you don't live in a heavily populated city, this might not be the app for you. And because of the geo-location, even people you haven't "matched" with will be able to see where they crossed paths with you and how far away you are at the time of their present viewing. If location services aren't your thing or make you feel uncomfortable, I would suggest another app or sign up for the premium membership. Ranging from $10-$25 a month, you will be able to turn off your geo-location, filter the types of profiles you want to see, and have access to unlimited likes. If you want to feel that balance between fate and curation that no other app offers, strap on your shoes, download the app, and go on a run!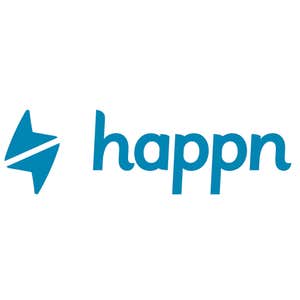 | | |
| --- | --- |
| 1 Month | $24.99 |
| 6 Months | $89.99 |
| 12 Months | $119.99 |
---
The popular queer classifieds Instagram account Personals launched Lex, its rebranded standalone platform that lets you meet people online. The app exists outside of Instagram and lets users draft 30-day ads for meeting other queers. The app is incredibly inclusive and explicitly lists itself as being built "for lesbian, bisexual, asexual, and queer people," as well as "womxn and trans, genderqueer, intersex, two-spirit, and non-binary" users. You can use Lex to post classifieds for pretty much whatever you want, but it excels especially with hookups. Just share what you're looking for, come up with a witty title, and wait for the messages to come in.
Lex is run by a small team, and it's still quite new, so it's filled with some bugs. Its emphasis on the personal connection over physical appearance can be both a blessing and a curse, particularly for cruisers who prefer a specific aesthetic from their partners. Users can't see what you look like unless you link your Instagram account, making it a more or less necessary addition to enjoying Lex to the fullest. Lesbian dating app etiquette still applies here, too, so ghosting is very common.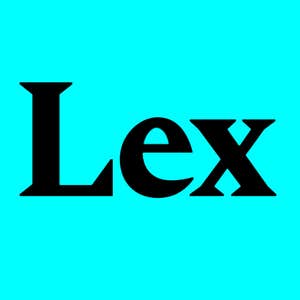 ---
Rated #98 in the app store, and with over seven million users, DOWN is one of the best apps for finding meeting singles online. The concept is easy to understand: swipe left or right to review or skip a user, swipe up if you'd like to "date" the user and down if you'd like to hook up with the user. In terms of ease of communication, I think Down has nailed it. There's no confusion between users when their profiles are matched, you'll know instantly if that person wants to date or just wants something quick, and if you happen to swipe the wrong way, don't worry! You can edit your picks in the likes tab. If there's someone you really want to meet, you can click on the lips button and send them a crush. This will pop up on their feed and push your profile to the front of their list. What I don't like about this app, however, is that they only give you about 10 preview swipes before you have to pay for the subscription. It's also a pretty dark interface with standard features. Out of the profiles I did see, there were no bios included, and they all only had one photo. This is nice for discretion, but if you need more info to go off of before you start swiping, then this app might be too spontaneous for you.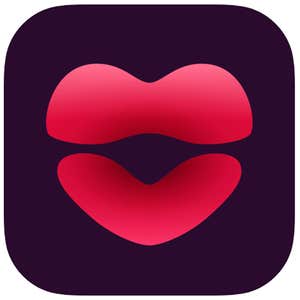 ---
Blendr is another one of your typical casual encounter apps. The user interface is nice, but not over the top. It's cleanly laid out with more information readily available for free than when compared to other hookup apps (your popularity, photo verification, etc.) And there's actually quite an amazing selection of potential matches that seem to be legit, unlike other sites that are crawling with bots. The use of Blendr can easily be interchanged between the website as well as the mobile app, which makes this much more inclusive to an older crowd of users or people who just don't want to have to download another app. Creating your profile is pretty standard, it asks for the usual photo, bio, physical characteristics, and traits. It also offers the option to spice up your profile with hashtags that you can then use to match you to other users with similar interests. But as we mentioned before, Blendr has a photo verification process in order to weed out bots, fake accounts, and scammers, so unless you comply with the photo verification you won't be able to access the service's premium features.
For a free app, I would say that if you're truly interested in Blendr, or simply want to join in on all the free dating apps and sites to increase your visibility, join and see for yourself! I would be lying if I said this was an app that we couldn't live without since it isn't a major player in the dating app scene (yet) but signing up definitely won't be a waste of your time. And if you do choose to go premium, Blendr offers users the ability to subscribe on a membership basis and/or purchase coins that can be used to purchase gifts and other virtual perks.
| | |
| --- | --- |
| 1 Week | $3.99 |
| 1 Month | $12.99 |
| 3 Months | $30.99 |
| 2,750 coins | $49.99 |
---
I once saw a Tumblr post that likened the Grindr app to the Bible app, and, unbeknownst to me and what I was doing at the time, I downloaded it on my mother's phone. You can imagine her surprise. Now, a decade later, I'm proud to say that Grindr has become the world's largest social networking app for LGBTQ users. With its no-frills grid display sorted by location and super specific filter options, it's no wonder why the LGBTQ community has flocked to the platform. Decide if you're looking for a chat, date, relationship, or immediate hookup through its basic filters, You can also look for something a bit more specific like a bear, jock, daddy, or twink if you so desire.
Basic Grindr is free, but there are paid subscriptions that boost your mojo. We recommend trying Grindr's seven-day free trial if you constantly want to sort through profiles that you haven't chatted with, find users that accept NSFW pictures, or advertise enjoyment with specific positions. If you like all of this, the Xtra or Unlimited memberships might be worth your while. Unlimited is the most elite tier of paid Grindr subscriptions. It allows users to unlock unlimited profiles so they'll never run out of people to browse and chat, see who's viewed their profile, browse in incognito mode so other users can't see you, un-send messages, and even seen when someone is typing to you.
Grindr XTRA is a step below Unlimited, but still offers a bunch of perks the basic (free) subscription won't getcha (like read receipts, no ads, push notifications, a discreet app icon, more Grindr Tribes, additional filters, online-only view, and much more!).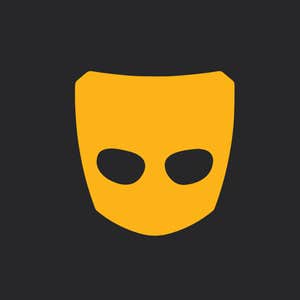 | | |
| --- | --- |
| 1 Month Grindr XTRA | $24.99 |
| 3 Months Grindr XTRA | $20.97 |
| 6 Months Grindr XTRA | $29.94 |
| 12 Months Grindr XTRA | $47.88 |
| 1 Month Grindr Unlimited | $49.99 |
| 12 Months Grindr Unlimited | $299.99 |
---
It almost feels like a waste of time to review Tinder at this point because let's be honest, its the mother of our modern-day apps for getting laid. But, since it is a list of dating apps and sites, I kind of have to include the original mainstream sex dating app.
For those of you who have been in a long term relationship since 2012, or have been living under a rock, Tinder is the free dating app that invented swiping right. Again, for the 1% of you who don't know what "swiping right" means, it's basically Tinder's way of letting the user match with another user. The whole interface is based on the profile picture, a small bio, and common interests. Swipers see a person's photo, bio, and interests. If they like it, they swipe right with their finger to try to match with the person, and if they don't like it, they swipe left. You can only message someone when both of you have swiped right. The app is super straight forward, very clean, and easy to use. It isn't the most advanced in terms of filtering, but with 1.6 billion swipes per day and 57 million users around the world, I think it's safe to say that it doesn't really matter. If you're looking for a mainstream "anything goes" dating app that many swear by, look no further and give the OG a try.
Tinder is free to use but offers two different premium memberships, Tinder Plus and Tinder Gold. Both extensions allow you unlimited daily likes, the ability to "rewind" your last swipe and do it over again, five Super Likes per day, one free Boost per month, and a "passport" that lets you swipe around the world rather than being limited by your location. Tinder Gold takes it one step further and allows you to see who already liked you, making it much easier to decipher whether or not you've got a shot. However, it's worth noting that if you're over the age of 30, Tinder is going to upcharge your subscription costs.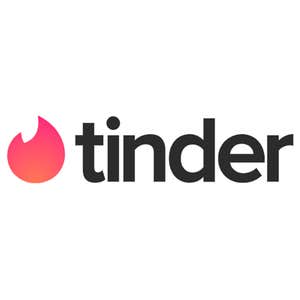 | | |
| --- | --- |
| 1 Month Tinder Plus (aged 18-29) | $9.99 |
| 6 Months Tinder Plus (aged 18-29) | $34.99 |
| 12 Months Tinder Plus (aged 18-29) | $54.99 |
| 1 Month Tinder Gold (aged 18-29) | $14.99 |
| 6 Months Tinder Gold (aged 18-29) | $52.99 |
| 12 Months Tinder Gold (aged 18-29) | $82.99 |
| 1 Month Tinder Plus (aged 30+) | $19.99 |
| 6 Months Tinder Plus (aged 30+) | $60 |
| 12 Months Tinder Plus (aged 30+) | $80 |
| 1 Month Tinder Gold (aged 30+) | $29.99 |
| 6 Months Tinder Gold (aged 30+) | $112.99 |
| 12 Months Tinder Gold (aged 30+) | $149.99 |
---
The Daily Dot may receive a payment in connection with purchases of products or services featured in this article. Click here to learn more.