A Kennesaw, Georgia, lingerie boutique at the center of a Lifetime television show is celebrating a win after its landlord asked them to remove a body-positive advertising campaign from its storefront.
According to Mic, the shop, Livi Rae Lingerie, launched a Valentine's Day ad campaign last month to promote body positivity and diversity, and featured models of different races, sizes, and abilities. Known for their inclusive sizing and spotlight on Lifetime's Double Divas, the campaign was in line with the store's values.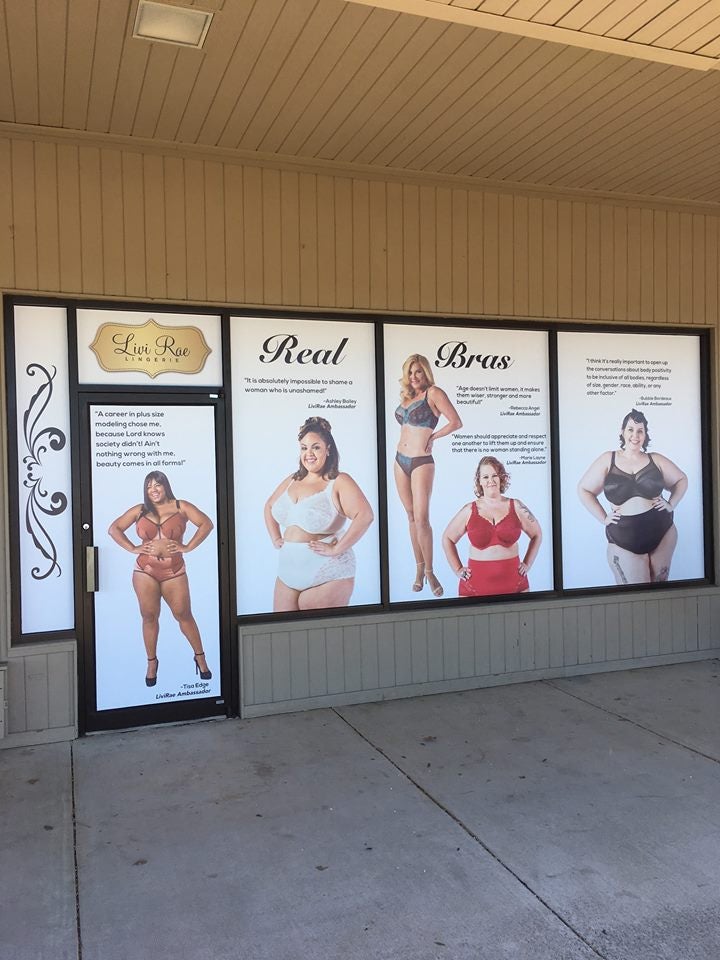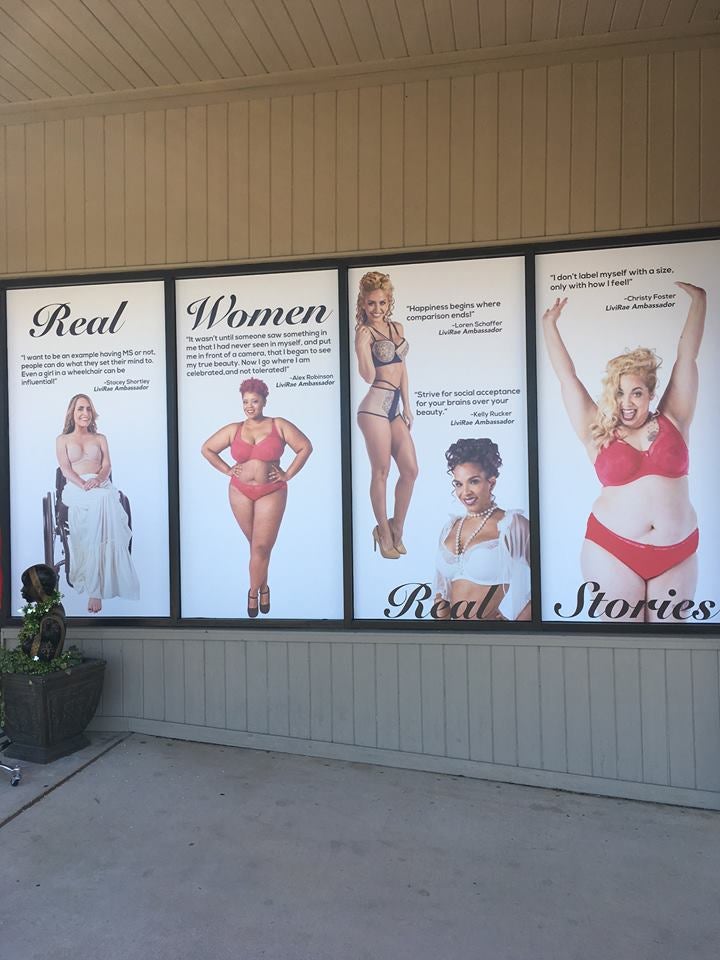 However, that didn't stop the store's property managers from voicing their concerns. According to Livi Rae, the landlord asked the store to remove the display because it was "in bad taste," which Livi Rae said was discriminatory and body shaming, since previous advertisements featuring thin, white women in lingerie didn't draw the same reaction.
The store's owners, Molly Hopkins and Cynthia Decker, say they were also told that they violated their lease for not getting their advertisements approved ahead of time. According to the owners, however, that's never been the case before.
"We did this campaign to promote body positivity and that when you come in here it's a judgment-free zone… In the seven years that we've been in this location, we've never had to have approval for any ad we put up," Hopkins told NBC affiliate station 11 Alive. "It's Kennesaw, and it's Georgia, and it's real, and it's women and it's us."
After the Livi Rae announced the dissent on March 9, the shop and its supporters used the hashtag #NoShameLiviRae to open a dialogue about body shaming, drawing many to refute the property owners' concerns.
#NoShameLiviRae pic.twitter.com/z48TMVYtCw

— Miss Sonia (@scorpianbelle) March 11, 2017
I stand with them stop the double standard #noshamelivirae #bigisbeautifultoo

— Lane Murray (@ecmlol) March 14, 2017
Less than a week later, Livi Rae announced on Facebook that the property manager backed off, allowing the shop to keep its window advertisements. In the post, Livi Rae thanked its customers and supporters for their social media engagement, as well as its Livi Rae ambassadors, including the women featured in the storefront.
"Your courage and personal stories continue to inspire all of us and we look forward to sharing more of your journeys in the coming months," the boutique wrote. "Body shaming is real. Please continue to educate your friends, family, neighbors, co-workers, children and more! Thank you, thank you!"
H/T Mic