Lesbian porn is classic, but historical evidence doesn't tell us enough about these women and their roles in ancient societies. Nonetheless, from what we can tell the admiration of lady-lovin' has been a crowd-pleasing phenomenon dating back as far as ancient Greece (515-495 B.C.E.), painted on ceramic, one woman getting finger-frisky with another. Midway through the second millennium, and long after "Two Girls, One Vase," Chinese, Indian, and Japanese artists painted women giving each other a delightful time using double-ended dildos and strap-on toys. The point being: men have been making girl-on-girl art for a long-ass time.
Today, not much has changed: men still make bucketfuls of lesbian porn. But lesbians and queer women are now reclaiming the category and showcasing their own perspective, and the modern era has seen more women making porn in the spirit of the '80s lesbian nudie magazine On Our Backs. In 2019, PornHub reported that in terms of female viewership of non-interactive porn, lesbians were pleasing the most ladies.
Filming a library of lesbian porn is a worthy aspiration and all, but producing each film takes a good deal of time, preparation, and a budget that isn't available to independent actors and models.
Enter cam sites, where performers can stream interactive content from the comfort of their own duvet covers, meaning you can enjoy REAL lesbians in real-time! Camming provides queer couples an opportunity to choose their own hours, build their own clientele, and be their own bosses (or if you prefer, consensual boss/submissive archetypes).
How do cam sites work?
Live camming is an interactive experience between you and the model(s) in the room. Rooms are open to viewers for preview or for free, and private chats are available for an additional fee. You purchase tokens in packages and can spend them in various increments, sometimes for specific tasks or sometimes just to encourage your performer to turn the heat up. You can chat with the models and make requests, and some cam sites allow performers to create menus, like a fancy spa, but with dirty emojis. Some sites offer monthly memberships so you can look in on rooms under an invisible status (which is great if you're shy!).
Models make different percentages of money spent on tokens, and each cam site pays out a little differently, so it's good to be aware of which sites have the best payout, security, and brand-control policies.
Where do I find a lesbian live stream? And how to avoid cam site confusion
Cam sites label lesbian porn differently based on the site. A few have an alternative name for them, like "BFF" or "girl-on-girl". If you don't immediately see a search option, don't abandon hope; I promise there is a path to the gay-lady light.
On sites where performers are able to tag their own categories, lots of rooms will appear under the lesbian tag but only feature one woman, so you have to do a bit of sifting through if you're looking for "lesbians" rather than "lesbian" (singular). If you're looking for just the one lesbian, well, jackpot! There's a whole other category with just single girls that could, speculatively, be lesbians. In this sense, maybe the real treasure was all girls we thought were lesbians along the way.
Viewer etiquette: Keep calm and just talk to the lesbians!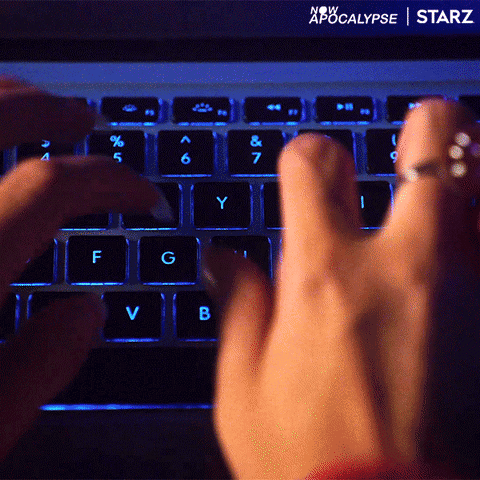 If you're not on a plan that allows you super-invisibility powers, your arrival will be announced in the chatroom. I don't know about you, but the first time two gorgeous girls wearing negligees appeared on my screen and said, "Hi, [my actual screen name]!" I had a shock. Coming up with a compliment or a request may take some practice, but it's not exclusively dirty talk. The commonplace conversation is normal, and because these kinds of sites have a very international user base. It's like a pervy, digital airport bar.
Cam sites that allow performers to create menus can help newbies get a good footing on dirty deeds they might want to request and what those deeds might cost. Take some time to look at menus and hashtag searches if you need some idea of what might interest you and how you can ask for it.
Once you're comfortable with your sensuous small-talk, don't be afraid to try cam sites that don't have service menus. Leaving viewers and models to their own deviant devices can produce spontaneous, genuine, and adorably human results. Once I caught a couple dancing to the radio as I entered their room and tipped them for it, so the ladies burst into an impromptu performance of "Tell it to My Heart." Needless to say, I made it rain for Taylor Dayne.
Best lesbian cam sites for amateur lesbian cams
Whether it's a nude song-and-dance number or the muff-diving Olympics, girls on cam are upholding classic fantasies on these 5 sites:
Chaturbate is one of the top go-to destinations for live cam chatting online. It boasts the most "new performers" of any live cam site and the most traffic, and therefore the most diversity in performers, making it an online superstore for sapphic smut. Basic performer categories are featured on the site's home page, and hashtags (including "lesbian") are easily searchable. Each room features menus created by models, plus viewers can use tokens to purchase exclusive pictures and video content. For less than $20/month, you can enjoy Chaturbate without ads, private messages, and other customizable features. $11 gets you 100 tokens, $21 for 200, $40 for 400, $50 for 550, $63 for 750, $80 for 1000. For every 100 tokens, the model will make about $5.
---
Jasmin is a long-seasoned streaming website, providing the internet with interactive camming experiences since 2001. The home page is filled with short, live clips of the model, and you can preview the full-page room for a short interval to determine whether or not you want to pay to stay or purchase a private show. You can tip performers in various increments, but those tips don't purchase particular actions, giving you and the performer more flexibility to negotiate. As you tip performers, you're given a Club Elite status, allowing you to bookmark and give award status to your favorite models. Top Elite titles include Romeo and Cassanova, and those level-ups could be more inclusive. For those of us looking who aspire to a more La Maupin status, LiveJasmin's girl-on-girl cams can be found under the header "BFF." Credit packages start at 28 credits for $38, 68 for $84, 98 for $119, 158 for $188, and models can receive between 30% and 80% payout.
---
Another cam site operating with a similar structure is MyCams, LiveJasmin's sister site. MyCams has an almost identical layout and runs similarly: you tip performers and you level up like it's some kind of masturbatory multiplayer video game. MyCams also gives lesbian cams a "Cool for the Summer" feel under the label "BFF," which is a little strange because there's a "Gay" category for men and male couples, but this is an excellent option for viewers who feel comfortable with Jasmin's site and are looking for an extended number of options. Credit packages starting at 28 credits for $38, 68 for $84, 98 for $119, 158 for $188, and models can expect to be paid 30%-80% of money spent on tokens.
---
Lesbian cam shows are easy to find on CamSoda, whose cotton-candy colored home page features endless previews of real-time performances to choose from. Rather than sorting performers into search categories, each model can put relevant hashtags in their profile and viewers can directly search for or browse through hashtag options (and "lesbian" is a popular choice). CamSoda is known for its inventive interactivity options, allowing for standard model-set menus as well as casino-style games you can pay to play, like spinning a prize wheel, pulling the lever on a dirty slot machine, and scratch-off tickets. Or you can just shell out the performer-set number of tokens and control the interactive Lovense toys the site supports. Models are tipped in tokens: 50 for $6, 100 for $11, 200 for $21, 400 for $40, 550 for $50, 800 for $70, and 1,205 for $100, and for another $20/month you can roll through rooms in stealth mode, go ad-free, have private chats, and get 200 tokens free. Model payout is about $5 for every $10, and you can follow models on Instagram or give them gifts from their Amazon lists right from the chat window.
The Daily Dot may receive a payment in connection with purchases of products or services featured in this article. Click here to learn more.