Whether you like it or not, every time you click, share, open, or search, data is being collected. It's a scary thought that doesn't always cross your mind, but our world wouldn't be the same without it. Curated shopping, tailored ads, and purposeful swiping have won us over– and the dating app Kippo has certainly been taking notes.
An example of psychographics done beautifully, Kippo brings tailor-made extras, a gorgeous interface, and like-minded people all to one table. It's truly a romantic gamers paradise!
What is Kippo?
Kippo is the number one rated dating app for gamers, period. It was also voted the number one dating app for 2021 via Digital Trends. What differentiates it from other dating apps is its algorithm. Other dating apps foster a culture of matching based on looks, but Kippo wants you to match based on what you love. Hobbies, games, and more are what drives the matching on this site. So you can be confident that your unique personality is the shining star at play.
Cost of Kippo
Kippo is completely free to use, and it's about the only dating app that is. It does offer a premium membership called Infinity for those of you looking for added perks. Premium unlocks a Diamond Badge which basically just lets people know you pay for the app. It also grants the ability to create more description cards. Kippo Infinity also unlocks unlimited messaging and unlimited profiles.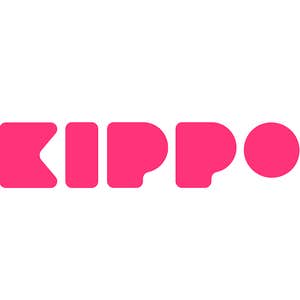 | | |
| --- | --- |
| 1 month | $10 |
| 6 months | $37 |
| 12 months | $56 |
---
Membership Pros
Kippo is a dating app for gamers by gamers
The main reason this app works so well and connects with gamers across the world is the fact that gamers themselves created it!
Professional Twitch streamers, competitive gamers, and shoutcasters came together to create a hate-free community in Kippo. This curated community is constantly monitored for troll profiles and unfriendly behavior so users can have peace of mind. Saying it's the Tinder for gamers is actually an understatement.
Interactive platform
Kippo's platform is successful for so many reasons, but one of them is the platform's own interface. The design is very on-brand for gamers, but Kippo takes it one step further by treating the platform like it's a game!
The amount of fun and interactive games and customizations that are available to its members is an all-around plus. Users can pick from animated cards that speak to personality traits, hobbies, favorites, and more. Users can also highlight their favorite games to play at home. Are you from the house of Slytherin? Wanna show off your virtual console collection? How about your custom Animal Crossing island? It's all right there for you to show off all that and more!
Users can set their intentions
One of my favorite things about the Kippo app is its transparency. The app allows users the ability to let people know exactly what they're looking for. Even if it's just for a friend! This feature takes the online community to the next level. If you're truly there to connect and play with fellow gamers, you can let them know. There are no feelings of being led on, second-guessing, or insecurity concerning potential suitors' desires.
It's free!
Unlike other dating sites that only offer you very limited free options, Kippo has truly set the standard for free dating apps. There's no need to upload any credit card info or worry about only being able to read half of someone's profile. Depending on how often you're using the app, you may run out of swipes or new messages for the day, but it's unlikely.
Membership Cons
Limited gender options
What I would love to see from the Kippo team is an update with more gender options. As it stands, the only options available for its users are Female, Male, and Non-binary. While this is a great start, Kippo is certainly trailing behind other apps that offer more distinct options.
Needs a little too much information
While I'm happy that the app is free to use and doesn't ask for any card or payment information, the amount of information needed is a little too much for my liking.
For example, in order to enter into the app, you must turn on your location settings and allow notifications. This might not seem like too much of an issue, but for an app that promotes the ability to just make gaming friends, your location shouldn't be needed. While most apps of this nature usually allow the user to input whatever name they please, Kippo requests a first and last name. Obviously, you could just give it a fake name if you feel uncomfortable. And since other users only see your screen name, your safety isn't jeopardized. But that still begs the question, what is the point of submitting all this information for?
Not many active users
Kippo is still a relatively new dating app (it came out in 2019) so its user pool is still relatively low. But the solution to that is easy–tell your friends, post about it online, and simply wait it out. This app is far too cool for people to ignore forever, so it's just a matter of time until gamers are flocking to it like a new console release!
That said, your location will weigh heavily in terms of local matches. So for those of you living in or near a major metropolitan area, this may not be an issue for you. There may actually be enough users in your area for the app to suffice. But for those living in less populated territories, don't give up hope just yet!
Is it worth it?
Honestly, this app is so much fun and so worth it. And that is coming from someone who doesn't consider herself to be a gamer. I wish the creators took their skills over to any other popular dating app because then I could actually use it!
The interactive cards and animations are so entertaining to put together, it makes talking about yourself enjoyable, not stressful. So if you're looking for a new Switch friend or a partner who has a passion for games, this is 100% the app for you.
---
---