The Animal Rescue League of Berks County, Pennsylvania has an engaging shelter program called Book Buddies, in which kids in first through eighth grade can read to shelter cats in the facility's adoption room.
According to their site, "Cats find the rhythmic sound of a voice very comforting and soothing."
A Berks County redditor posted about the program a few days ago, and included this devastatingly perfect photo. The shelter page has even more photos that will turn you into a human puddle.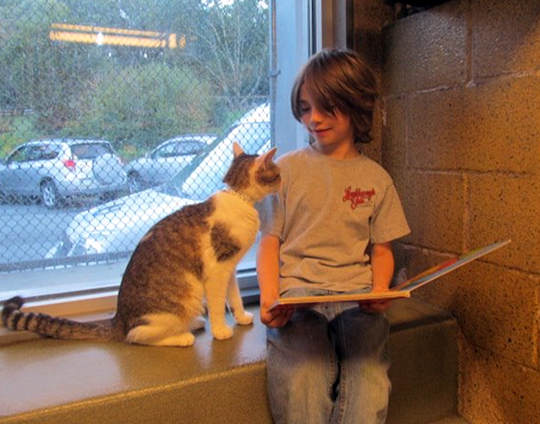 The Animal Rescue League's Program Coordinator, Kristi Rodriguez, started the Book Buddies program after her 10-year-old son, Sean, served as inspiration:
"He struggled with reading at school and so she brought him in to read to the cats and he loved it so much, he asked to come back. She knew if her son liked reading to the cats, then other children would as well. The program officially began in August 2013 and since then Sean has shown remarkable improvement in his reading and now often reads to their dogs at home."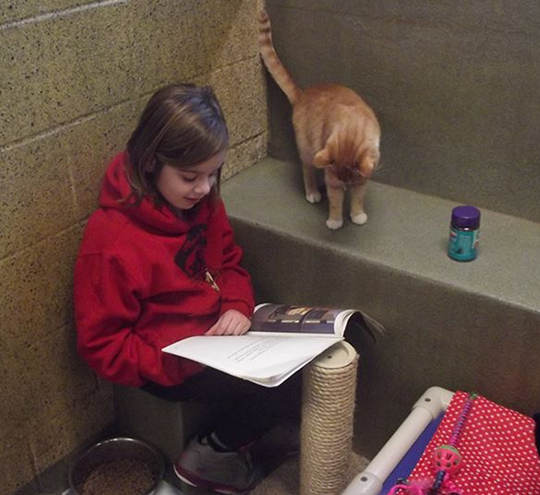 This series also reinforces what all cat owners know: If you're reading, your cat will find a way to distract you.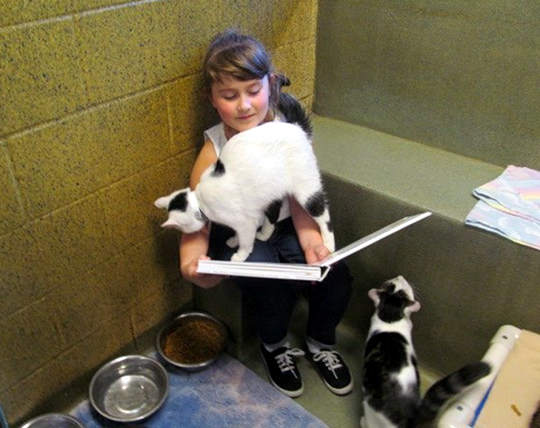 Since the photos made the rounds online, other shelters around the country are now thinking about starting programs like Book Buddies. It's a win-win situation. 
Images via berksarl.org