The Internet is obsessed with James Deen. The 28-year-old porn star is by far the most popular male adult performer working today, taking the Internet by storm with his goofy, aw-shucks demeanor and Semitic boy-next-door good looks. (The fact that he's in a fairy-tale relationship with porn princess Stoya, whom he refers to as "the prom queen," also doesn't hurt).
Although Deen is already the official king of Tumblr—where he's probably responsible for at least 110 percent of the GIFs generated by women between the ages of 16 and 45—he took over Reddit as well, receiving more than 4,000 questions in an AMA that was the most popular on the site this morning. (And he answered a lot of them!)
In between promoting his website, JamesDeen.com (NSFW), the man fielded questions on subjects ranging from his favorite burrito (Hugo's in Highland Park) to the one thing he won't perform on-camera (the answer might surprise you).
1) His first choice for a stage name was… not great.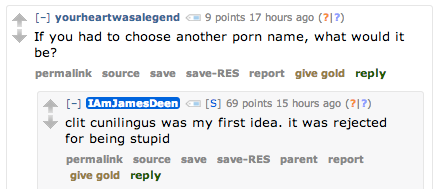 2) Like his girlfriend, Stoya, he's opposed to AB 1476, the bill that requires performers to wear condoms in porn.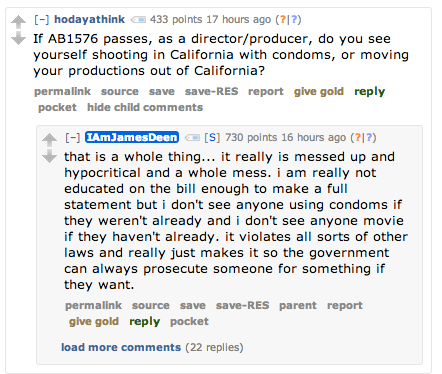 3) He's masturbated to himself on camera.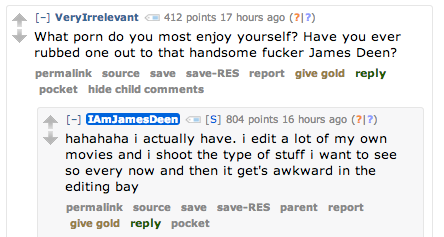 4) He's not a huge fan of Teen Mom Farrah Abraham, with whom he shot a sex tape for Vivid Entertainment last year. (Abraham has since distanced herself from Deen and the industry in general, claiming she was "drugged and raped" while promoting the movie.)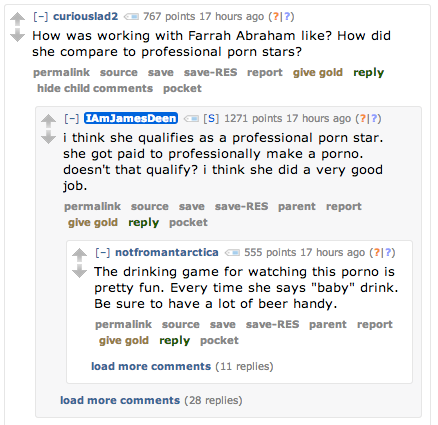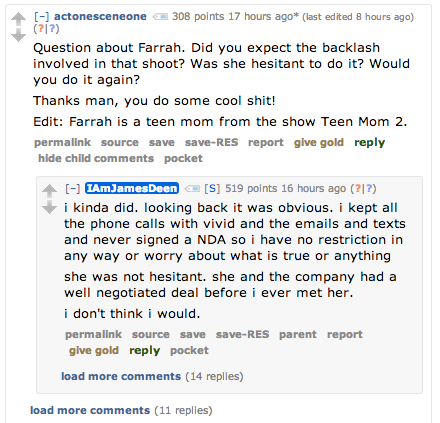 5) He's a big Cloris Leachman fan.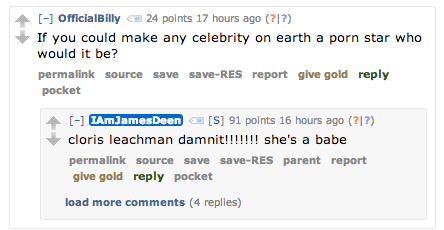 6) There's one more sexual fetish he absolutely won't do on camera.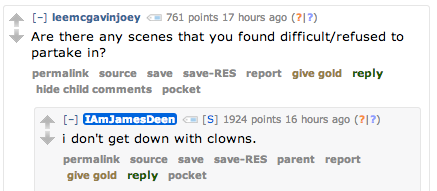 (But he might with mimes.)
 
7) Don't ever, under any circumstances, ask him to choose between porn and food. 
H/T Reddit | Screengrab via WoodRocket/YouTube