Opinion
The internet is having a moral panic over porn. Searching for "is porn bad for you" on Google brings up an article from anti-porn organization Fight the New Drug, which argues adult content "can actually overpower your brain's natural ability to have real sex." A Fox News feature summarized in the New York Post fears porn "may indeed lead to normalization of harmful behaviors." Get rid of the porn, and all of our problems are solved, right?
No. And no matter how hard anyone tries, porn isn't going away.
In a 2018 Gallup poll, a record-breaking 43% of Americans agreed porn is morally acceptable. That year alone, the world's biggest porn site, Pornhub, saw 92 million daily average visits worldwide. The U.S. leads in top daily visits by a landslide. And even if Pornhub suddenly dropped off the face of the earth, the livelihoods of people, from adult performers to 18+ game developers, depend on porn's existence.
So porn isn't going away, but is porn bad for you? Maybe that's not the right question to ask. Read on for our deep dive into the politics behind smut, the fight for sex workers' rights, and why journalists ask the wrong experts whether porn is good.
Why you should stop asking if 'porn is bad for you'
What do psychologists say about porn?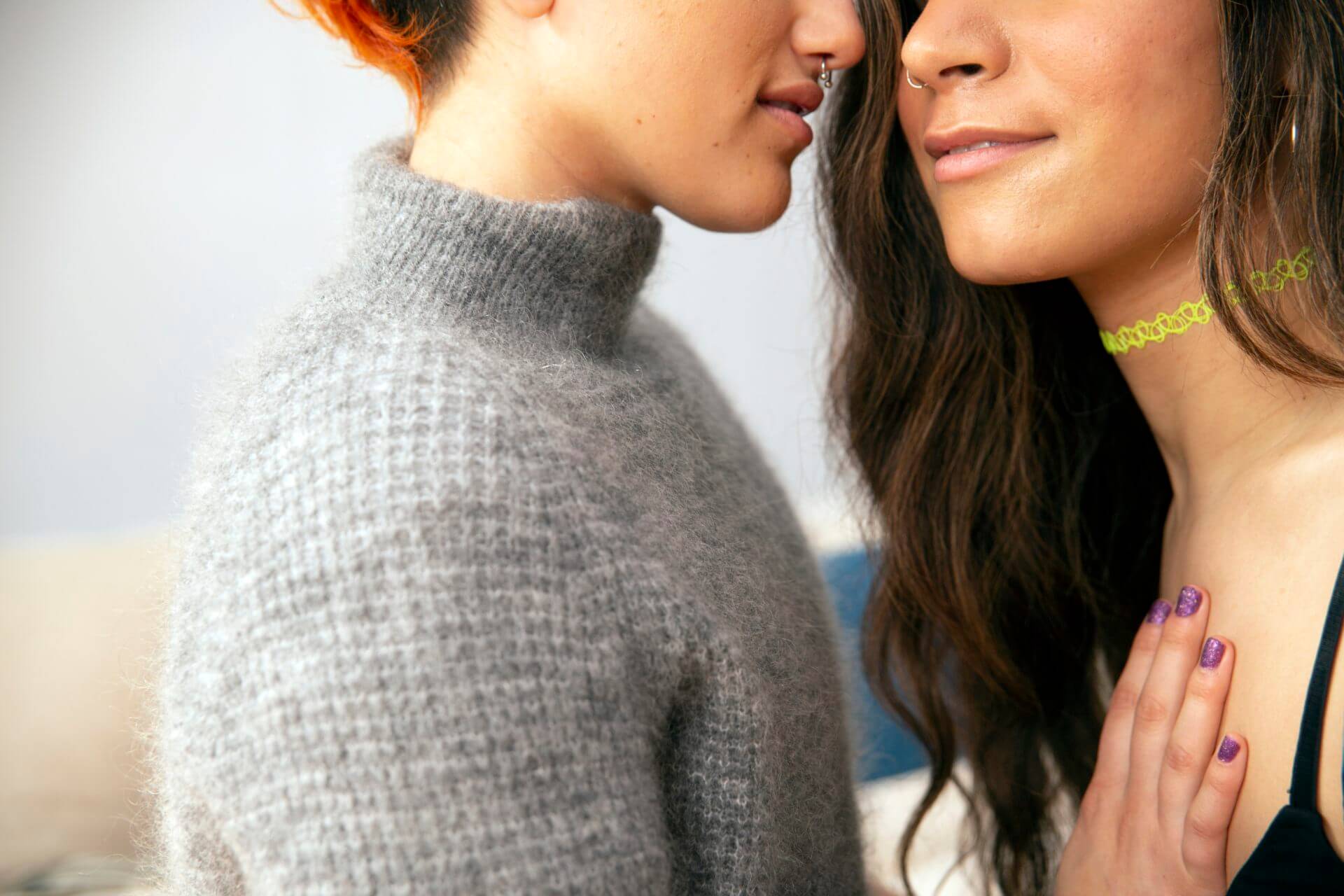 Psychologist Philip Zimbardo wrote for Psychology Today in 2016 that some porn users "suffer detrimental effects" and that society continues to "deny that porn can be a problem for some people." Fight the New Drug cites psychologist Gary Brook as claiming "the more one uses pornography, the more lonely one becomes." Consume too much, the organization argues, and porn eventually becomes a "depressing, demeaning," and "self-loathing kind of experience."
These therapists treat pornography as if it's a drug that corrupts the viewer. While an unhealthy reliance on porn is a valid problem, it's not quite the same as having a "porn addiction." Social psychologist Justin Lehmiller suggests porn is "neither inherently good nor bad, and it can have different effects on different people." Couples that report more sexual satisfaction are actually more likely to make porn a part of their sex lives, he notes. Meanwhile, excessive porn use may be a symptom of "a much deeper desire discrepancy" between two people "that's masquerading as a disagreement about porn." Therapists like Zimbardo and Brooks have it backward: Our relationship with porn stems from what else is going on in our lives—not vice-versa.
Alexander Kriss is a New York-based clinical psychologist interested in the intersection between mental health and modern technology. His book The Gaming Mind explores how video games can have positive, healing effects on others. Like gaming, Kriss believes porn is a medium defined by one's relationship with the content they consume. When I spoke to Kriss about porn consumption for an article on virtual reality porn games, he told me that it's impossible for some sort of authority to rule whether porn is healthy or unhealthy. Rather, porn is all about moderation and healthy boundaries.
"From my clinical experience, I can say that people use pornography in a tremendous range of ways—as an aid to generating fantasy material, or as a means of inhibiting imagination. As a way to view sexual activity that they also like to pursue with partners, or as an opportunity to vicariously experience sexual activity that they do not otherwise allow into their lives," Kriss told me. "Understanding someone's relationship with pornography can be a way of better understanding their relationship with themselves, especially those parts of themselves connected to sexuality, power, and fantasy."
Porn can expose viewers to a wide range of new, never-before-seen sexual acts and experiences, and Kriss argues this has less to do with porn and more to do with how Americans contextualize and understand sex. Because of a "pervasive cultural aversion" to openly discussing sex and sexual behavior, porn viewers may not have the context to understand what they're viewing, and it can legitimize beliefs on "sex, gender dynamics, and issues of consent, objectification, and entitlement to gratification" that may or may not be troubled.
"There is no reason from my point of view that this could not swing in any number of directions, from more regressive to progressive values, though providing context for any pornographic material, particularly to young people, remains an important priority in improving how we talk about and understand sex as a culture," Kriss said.
READ MORE:
What do sex workers think about porn?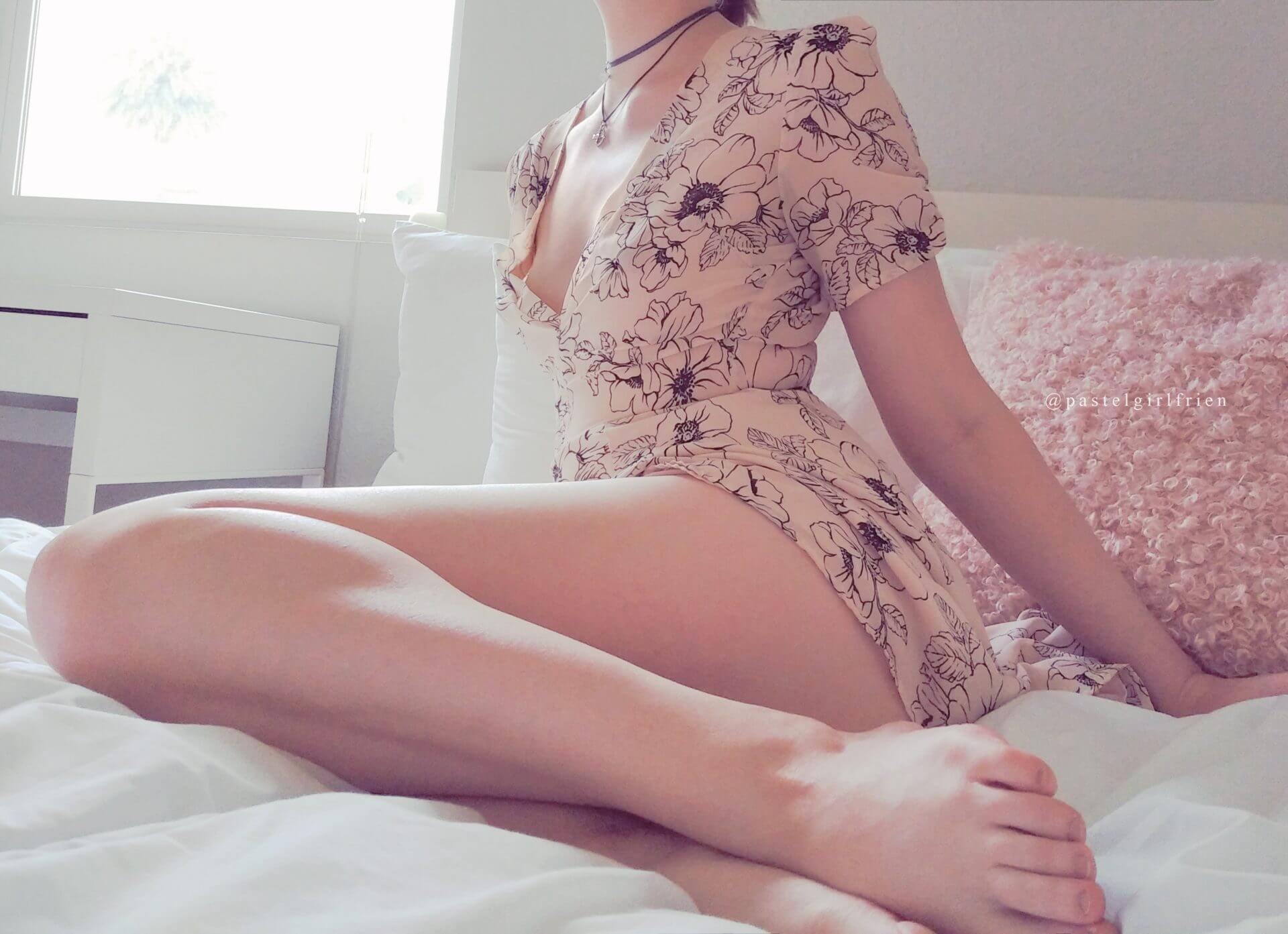 Psychologists' views on porn are important. But how do the people performing porn feel about it? As it turns out, they don't really appreciate the hyperfixation on whether sex (and by extension, porn) is all "bad" or all "good."
Revolting Prostitutes by Juno Mac and Molly Smith argues the 1970s and '80s sex-positive and sex-negative feminist movements used "sex as symbol," claiming "ownership of sex worker experiences in order to make sense of their own." In the process, sex workers (particularly full-service workers) were kept out of the discourse that dictated political policies, cultural values, and, by extension, labor conditions for doing sex work.
"Both [feminist] groups questioned what the existence of the sex industry implied for their own positions as women; both groups prioritized those questions over what material improvements could be made in the lives of sex workers in their communities," Mac and Smith write. "Stuck in the domain of sex and whether it is 'good' or 'bad' for women (and adamant that it could only be one or the other) it was all too easy for feminists to think of The Prostitute only in terms of what she represented to them."
This same problem continues today whenever writers tackle questions like "is porn bad for you?" Sexual wellness journalists are quick to cite therapists over sex workers, but therapists don't understand what it's like to work in porn (unless they themselves are sex workers). Only performers actively doing sex work can speak to the labor they do.
So why don't journalists talk to sex workers about porn? Because porn discourse assumes that sex workers are corrupted by the sex industry and that their labor is fundamentally impure. The sex-positive feminist world is guilty of that, too. DIY, feminist porn site "Make Love Not Porn," for example, condescendingly describes porn as "performative, manufactured entertainment."
There are problems in how mainstream porn depicts women, treats marginalized performers, and sends messages about sex. But the solution isn't stigmatizing porn as a whole; it's making sure sex workers own the means of production and have labor rights. Trans lesbian sex worker Pastel Girlfriend believes the traditional, mainstream porn industry causes real harm through fetishizing lesbians or recklessly using slurs like "shemale" and "dick-girl." But she also believes porn from independent creators is "extremely healthy" and that it combats "the way traditional porn has dehumanized the performers to the audience."
"If you are buying your porn from a specific individual, you are getting a more personal experience and (I hope) reinforcing the idea that sex workers are just people like everyone else," Pastel Girlfriend told me. "We just have a unique line of work."
In the case of trans women, seeing other trans sex workers create porn for their own community can be liberating. It's also empowering for sex workers. "I absolutely find other queer content creators affirming and encouraging," Pastel Girlfriend said. "The more exposure people have to actual queer folks in porn, the less power those toxic depictions will hold."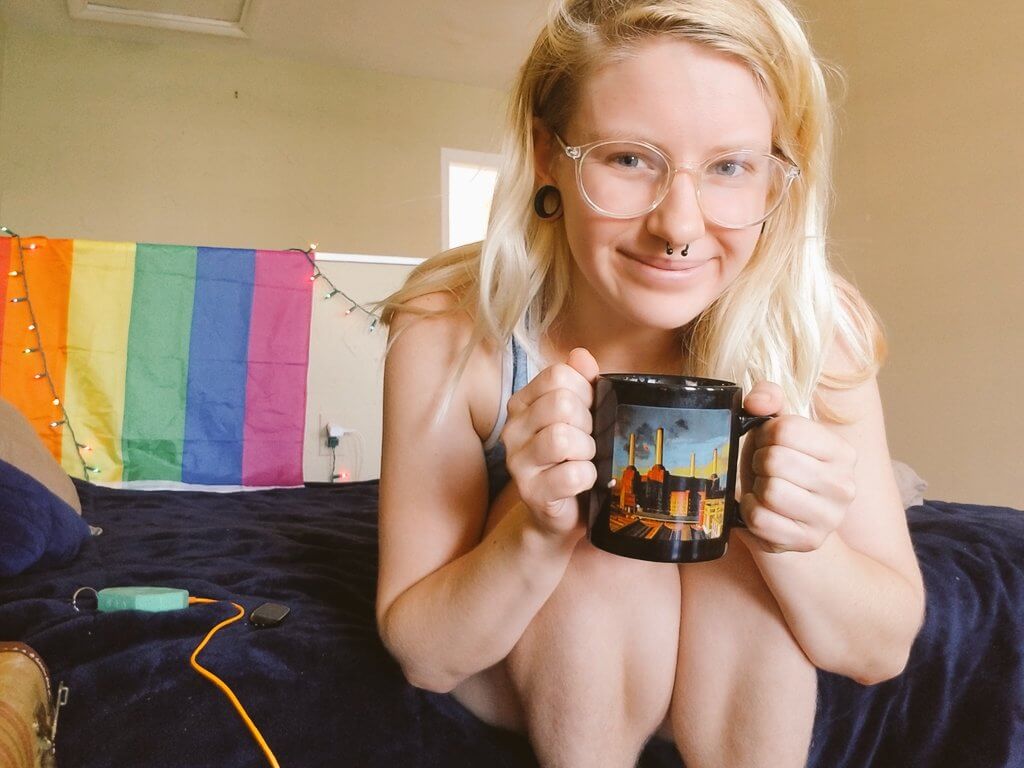 Adult performer River Gray thinks "is porn bad for you?" is an "oversimplified" question, in part because no two people have the same relationship with porn. Growing up in a religious family where porn was explicitly blocked online, Gray was never told why porn was bad, just that it was a "sin." In reality, Gray said, connecting with nonbinary sex workers and learning about porn online ended up playing a "very good and positive" role in their life.
"I struggled a lot with figuring out my gender and the online trans sex worker community helped me both figure out my gender and feel comfortable and confident in it," Gray told me. "I think trans and nonbinary people should be more represented in all media, so I'm glad I can be that nonbinary representation in porn and on social media."
That's not to say every sex worker enjoys their job—many are survival sex workers who need to work in the industry to get by. Others feel indifferent about their labor, and plenty more experience exploitation, burnout, and terrible work conditions. But these experiences often have more to do with the "work" aspect of "sex work," as they're ultimately about capitalism, financial stability, and labor rights. Asking if porn is (or isn't) bad misses the forest for the trees. And it drowns out queer sex workers' experiences with the DIY side of the sex industry.
"We've all heard the answers to 'is porn bad for you?' And I'm tired of hearing them," Gray said. "I'd rather answer the questions 'is porn good for you?' Or 'how has porn made a positive impact on your life?'"
So, is porn neutral?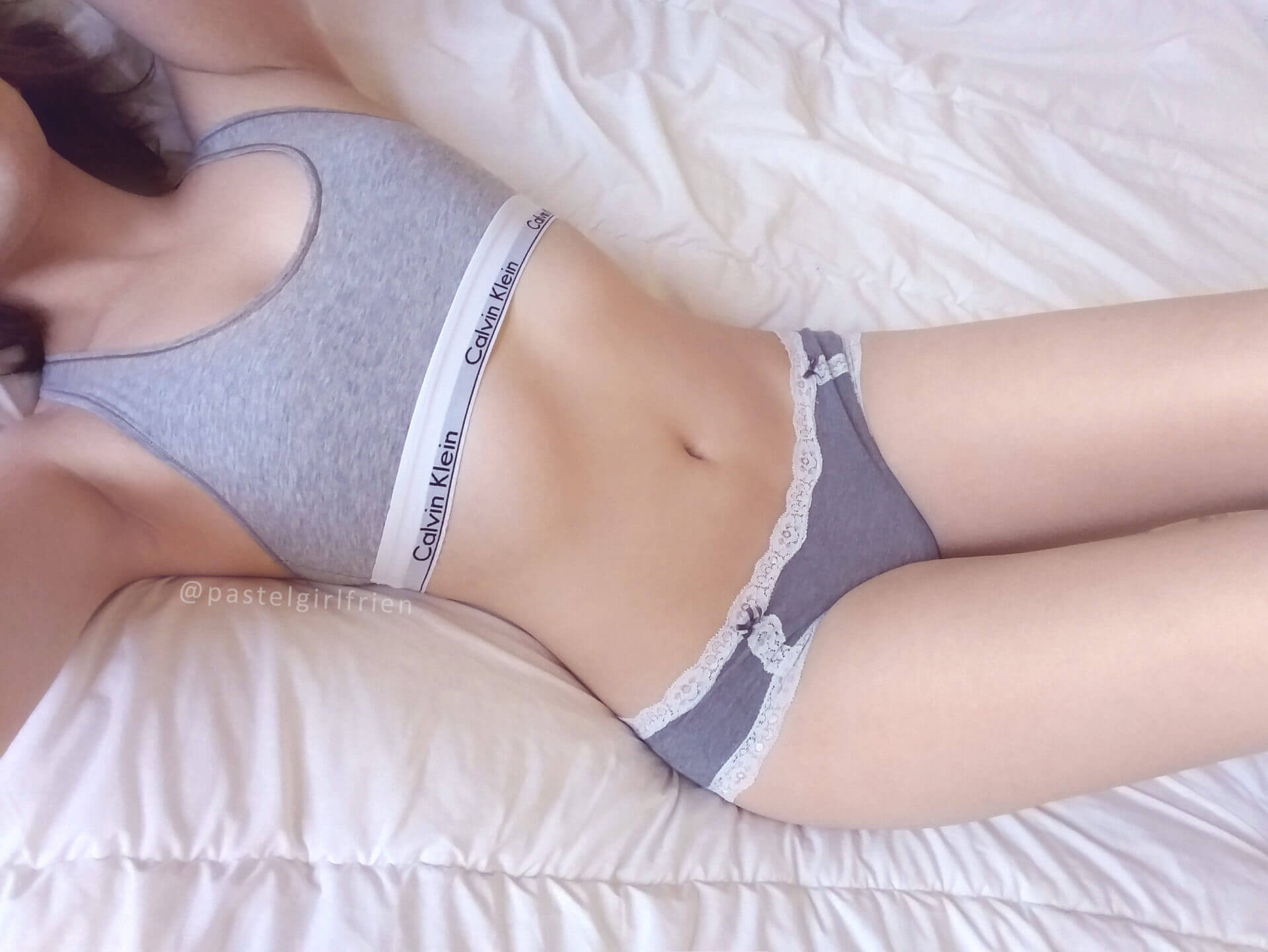 Like any art form, adult content is defined by how it's consumed and created. That happens on a case-by-case basis, which means it's impossible to say definitively whether porn is a "good" or "bad" medium. Sadly, way too many Americans see porn as shameful by default. Pastel Girlfriend believes U.S. culture's squeamishness around porn and sex fosters an environment that dehumanizes the very people starring in adult content.
That can be seen in how we treat sex workers. Gray criticized ManyVids, arguing its binary gender categories and rewards system cater to a cis, binary-centric viewership, and that its payout system is less than stellar. Given that performers can only get paid twice a month, and they need a $100 minimum just to get 60% of their earnings, sex workers lose way too much income to the third-party companies they rely on to get by. That's a problem unique to a DIY performer like Gray, and it's just one problem among many others.
"For the most part I feel safe and supported in the field because social media gives me the ability to only interact with people that make me feel safe and supported and block those that don't," Gray said. "But I still see the hateful posts and comments made towards trans people and sex workers and it can cause very real fear."
These are real concerns for adult performers, and when we fight to protect their labor rights, assure their safety in the workplace, and create accountability structures for abusive behavior in the adult industry, we give them the stability they need to get by. So let them lead the discussion on porn, not a Psychology Today columnist or a priest. Trust me: Sex workers know best.