Most days since November 9, 2016, I have looked at the news cycle and wondered how, exactly, things might get even worse—operating always under total assurance that they definitely will. Well, after a week of Senate hearings that will surely end in the confirmation of anti-women's rights Judge Brett Kavanaugh to the Supreme Court, the administration announced a new regulation that makes good on something President Donald Trump has been trying to architect for months: indefinite detention for child migrants. 
Before the Department of Health and Human Services and the Department of Homeland Security announced their joint proposal, the government could only hold kids for up to 20 days, whether or not they came into the United States with their families. Now, the Trump administration has moved to hold children and their families until whenever it gets around to granting them court hearings. The rule, which isn't final, would route around the Flores settlement, an agreement that since 1997 has dictated how long Immigration and Customs Enforcement (ICE) can hold kids and under what conditions.
"Today, legal loopholes significantly hinder the department's ability to appropriately detain and promptly remove family units that have no legal basis to remain in the country," Homeland Security Secretary Kristjen Nielsen said Thursday, according to the New York Times. "This rule addresses one of the primary pull factors for illegal immigration and allows the federal government to enforce immigration laws as passed by Congress."
What is the Flores settlement?
The Trump administration believes that the promise of releasing children from ICE detention centers within a month fuels "illegal" immigration, incentivizing adults to show up at the border brandishing children like tickets for free entry. As such, it has been working toward indefinite detention since it walked back its widely maligned child separation policy in June. But so far, the Flores settlement has stood as a barrier.
The agreement stems from a court case involving an El Salvadoran teenager who attempted to enter the country in 1985. As NBC reports, Jenny Lisette Flores sought to escape the civil war in El Salvador; instead, U.S. officials arrested her in Southern California and held her in a Pasadena facility for two months. The 15-year-old was subjected to routine strip searches while living in deplorable, overcrowded conditions alongside adults she didn't know, housed together with other migrants in a converted hotel never intended for mass occupancy.
Immigration and Naturalization Services (equivalent to today's DHS) refused to release minors to anyone but a parent or guardian—and allegedly, not without those adults completing INS interrogations, a tactic potentially intended to lure in undocumented parents. Flores's mother, already in the United States but understandably anxious about the possibility of deportation, did not come forward. And so the young woman became the central subject of a lawsuit the Center for Human Rights and Constitutional Law filed in July of that year.
Shortly thereafter, a judge mandated that Flores be released, even as the case worked its way up to the Supreme Court. Although SCOTUS did not agree that custody of detained young people should be handed over to adults outside their families, it took strong issue with the conditions in which those young people had been held. In 1997, the plaintiffs and the government struck a deal, now known as the Flores settlement. It states that the DHS must place unaccompanied minors in the "least restrictive setting." That means releasing them to parents, guardians, family members, approved group homes, or foster care as soon as possible. During detainment, the government had to keep kids separate from adult strangers and provide for basic necessities: food, water, medical care, education, and so forth. In 2016, a decision by the Ninth Circuit court extended the settlement's terms to include accompanied minors and capped government custody at 20 days as a standard.

READ MORE:
How Flores affects Trump's family separation plans
In April, the Trump administration announced a "zero tolerance" policy on immigration, criminalizing undocumented border crossings and penalizing parents who made the journey with children. Minors would be removed from parental custody and placed in makeshift camps while their parents or guardians awaited their day in court. Although the Flores settlement theoretically bars the government from holding juvenile detainees in centers that resemble prisons, kids were kept in enclosures that Oregon Sen. Jeff Merkley infamously compared to dog kennels after visiting an ICE facility.
Amid public outcry that spilled over U.S. borders, and faced with a court order to reunite separated families within a month's time, the administration pivoted. In late June, Attorney General Jeff Sessions said that the government would hold families together, for as long as it took to process their cases. Turns out, Trump effectively used detained children as leverage to jump the 20-day hurdle, ending family separation but arguing that—in order to reunite families—it would have to hold everyone until their cases had been decided.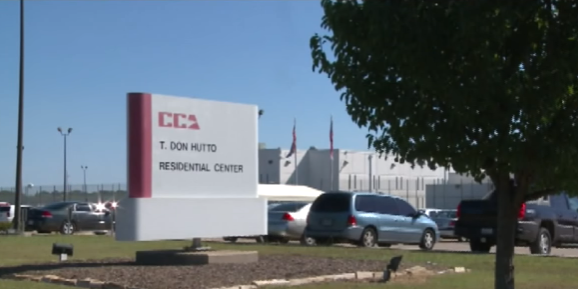 What does indefinite detention mean for migrants?
At this point, it seems like a given that this latest maneuver, like so many before it, will meet an almost-immediate challenge in court. Federal District Judge Dolly Gee, the keeper of the keys when it comes to the Flores settlement, has not bent to the Trump administration's will so far: The last time officials asked her to amend its terms, Gee ruled that the "defendants seek to light a match to the Flores Agreement" and issued a hard no.
Still, as Vox reports, the new policy would likely mean that minors, accompanied or not, sit in detention centers for weeks, months, years—until the government decides their cases. Those centers, meanwhile, won't necessarily be licensed, because the government currently has far more people to house than it does available space. As such, it would allow the government to pile people into facilities and evaluate their acceptability further down the line.
What's more, the government retains autonomy to do with detainees what it deems necessary in the case of vaguely defined "emergency," which could nullify even the bare necessity requirements imposed under Flores. It would also make it easier for the government to revoke the "unaccompanied alien child" status that provides for the minor's expedient transfer to a sponsor and allows them lasting deportation protections. As Vox explains, allowing the administration to rescind that status could provide legal cover for the current practice of arresting immigrants the day they turn 18.
What can I do to stop indefinite detention?
The new regulation won't take effect for 60 days, during which time the public is invited to comment. As Mother Jones points out, the comment period ends on Nov. 6, the same date as the midterm elections. Don't get distracted: Leave your detailed opinion for the HHS and DHS to read.
It is always, always a good idea to badger your congresspeople when the president does something appalling and/or borderline to flat-out illegal. Impeachment may be little more than a pretty dream at this juncture, true, but the Senate also holds those reins. While you're at it, why not remind your senators (especially your Republican senators) that their confirmation of Kavanaugh, who cannot be considered a proponent of immigrant rights in any sense, will cost them your vote?
Past that? The same nonprofits that needed donations to combat family separation—the Refugee and Immigrant Center for Education and Legal Services (RAICES), the Detained Migrant Solidarity Committee, the Asylum Seeker Advocacy Project, the Young Center for Immigrant Children's Rights, and the ACLU, to name just a few—still need your help. Consider a donation to help them fund the onslaught of legal work unlicensed, largely unregulated detention camps operating in perpetuity would doubtless produce.
Editor's note: This article is regularly updated for relevance.