After years in development, virtual reality hypnosis game SoundSelf: A Technodelic is available for Mac, PC, and PC VR players. But erotic hypnosis fans have a question: Is this game hypno porn?
Created by mindfulness-based development studio Andromeda Entertainment, SoundSelf invites players on an "exhilarating journey into altered states of consciousness, powered by your own voice." Players relax and gaze into an endless "hypnotic world," holding tones while the game creates harmonic music and strobing lights across a dynamic tunnel. Part procedural hypnosis experience, part meditative practice, and part psychedelic trip, the VR game is built off the idea that "the drugs of the future will be computers [and] the computers of the future will be drugs." But that's where things start getting kinky.
"Dim the lights, turn up the volume, and let your voice guide you through an odyssey of color and sound that dissolves your mind in a bath of ecstatic sensation," the game's Steam description teases.
Fanbyte's Steven Strom, who spoke to the Daily Dot earlier this year about hypno kink, previewed the game at PAX East. In their write-up, Strom explained the game "isn't outright porn," nor does it "market itself as being for hypno kink aficionados," but Strom couldn't help but note the game appeared "pretty horny," regardless of the developers' intent. Many of the game's core themes draw on tried-and-true erotic hypnosis tropes, such as mesmerizing lights, endless chanting, spiraling imagery, dissolving one's consciousness at the whim of a powerful force, or reconceptualizing oneself through mind-altering technology.
"I couldn't stop asking myself if Andromeda Studios was aware of the imagery, and simply downplaying it, or as oblivious as someone really getting their brain drained," Strom wrote. "They seemed so earnest about the meditative qualities that I didn't have the heart to imply the developers were just horny."
Now that SoundSelf is out, what's the verdict? Sex writer Kate Sloan looked over the game's marketing and pointed out its ambiguity. On the one hand, Sloan identified many common hypno kink tropes in the game, from its emphasis on sensory deprivation to the claim that the game "dissolves your mind," which she says commonly appears in hypnodomme content. She says the game "does seem very fetishy," although she notes this could just be pure coincidence.
"I think the trouble is that probably a lot of people feel some kind of sexual frisson about hypnosis but haven't explicitly identified [or] admitted that to themselves, so the game might feel exciting in a vaguely sexy way," Sloan told the Daily Dot. "A lot of hypnokinksters fetishize really traditional hypno tropes which the general population also knows about from TV shows and movies and such, so it can be hard to identify what's actually fetishy versus what's just the typical person's half-baked understanding of how hypnosis works."
Meanwhile, hypno kink expert Sleepingirl had two words for the Daily Dot: "holy shit."
"The media for this game is incredibly fetishistic to me. I mean, like, very, very porny. The techno themes, the twisting colors, the layered, blissed-out voices," she said. "Did the developers intend this? I can't imagine that they weren't at least aware of the potential for it to be kinked."
Sleepingirl warns her take may be biased, because "mental fuckery" and "themes of mind control" are erotic fodder for her by nature. But she may be on to something. This reporter's 15 minute session in the game proved particularly erotic thanks to SoundSelf's overwhelming stimuli and hypnotic trance state. Chanting tones into a dynamic program built to alter your consciousness, it turns out, is kinda hot. Granted, this reporter's session also demonstrated SoundSelf's potential as a mindfulness program, one that lets players explore and understand a wide multitude of feelings only accessible through meditation.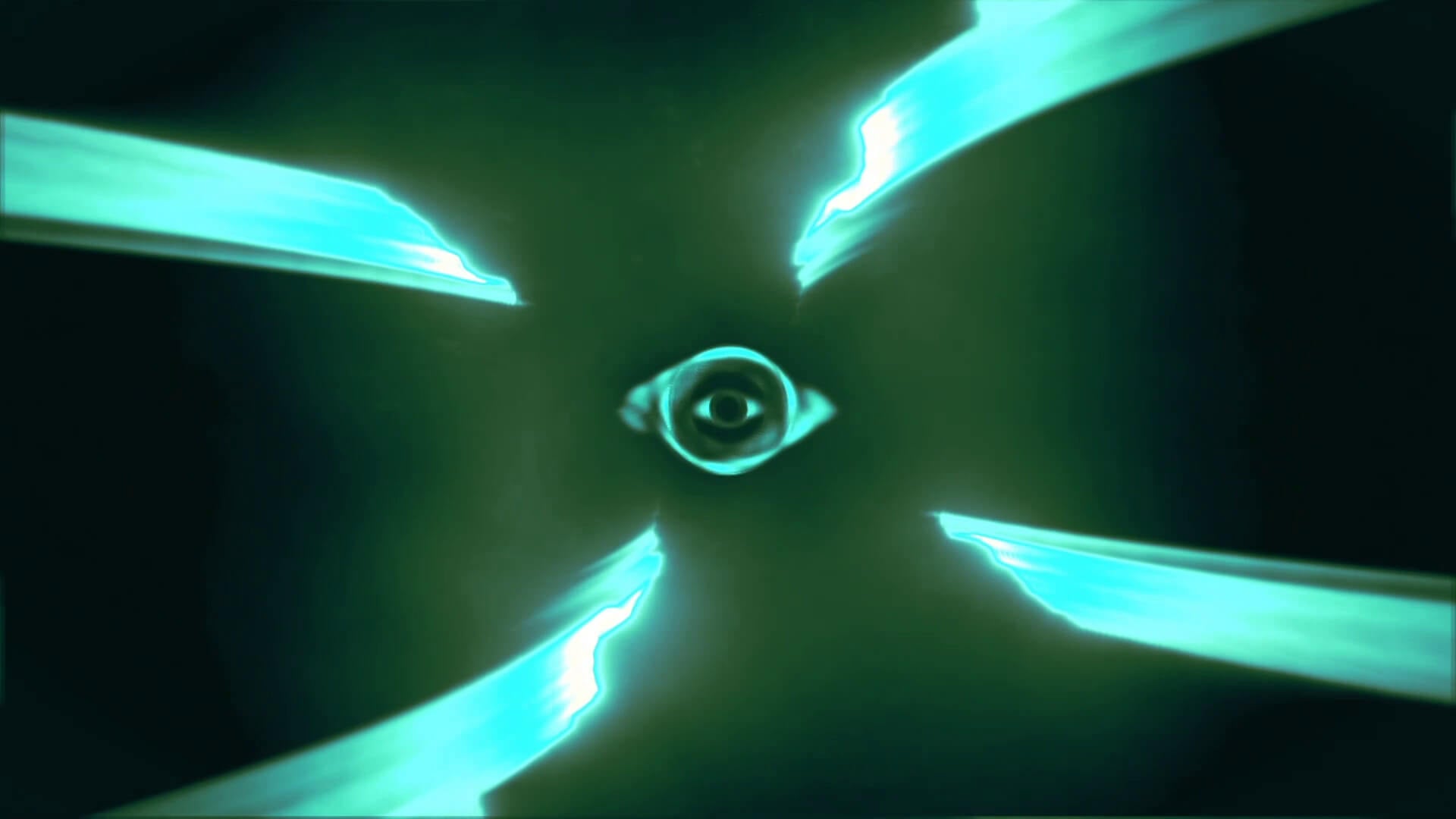 When reached for comment, an Andromeda Entertainment PR contact admitted SoundSelf is a sensual experience but denied erotic hypnosis influenced the game's creation. Robin Arnott, Andromeda Entertainment's CEO and developer, said SoundSelf was inspired by an experience with using LSD that led to the realization that video games could enter a player into a trance state that engaged a "unitive state of consciousness" like meditation.
Arnott said he had never heard the term "erotic hypnosis" until the Daily Dot reached out for comment but that the game's eroticism makes sense "given that sex can pull us into such a deep trance state, and that this is also what hypnosis does."
In development, SoundSelf was primarily thought of as an "intimate" and "sensual" experience. One playtester for an early SoundSelf build said her session "was a lot like self-pleasure," which Arnott credits with how the game physically engages the player.
"The idea of using hypnosis and hypnosis tools for an erotic impact is something that I've thought quite a bit about. And I've actually thought quite a bit about that with SoundSelf, though I've never practiced it myself," Arnott told the Daily Dot. "I've always thought SoundSelf would make an exquisite erotic aid because it roots you so deeply in your body, and it unwinds your mind. I think it would make a fantastic sense play tool."
Regardless of whether Andromeda meant to create a kinky hypnosis game, SoundSelf has endless possibilities for sexual expression, so long as it scratches the right itch.
"SoundSelf also looks like it could easily be used for hypnokink play by oneself or between partners—as I understand it, the player's voice is what guides the experience, so my first reflexive thought is of course having the player chant erotic mantras or moan instead of humming (or very simply just masturbate while playing the game)," Sleepingirl said.
"Honestly," she continued, "as tempted as I am to buy it, the fact that I can't play it in silence / privacy is a bit prohibitive for me—there is literally no situation where I play this game and don't get uncomfortably turned on."
READ MORE: