The people of New York have survived Hurricane Sandy. And now, their tale of collective resilience has been immortalized on a popular Tumblr blog.
When the hurricane devastated New York City, the usual online haunts of Twitter, Facebook, and Tumblr exploded with detail during and after the storm. On his Tumblr blog Humans of New York, photographer Brandon Stanton continued to document the citizens of the Big Apple, this time with a significant natural disaster adding a new dimension to their already complex stories.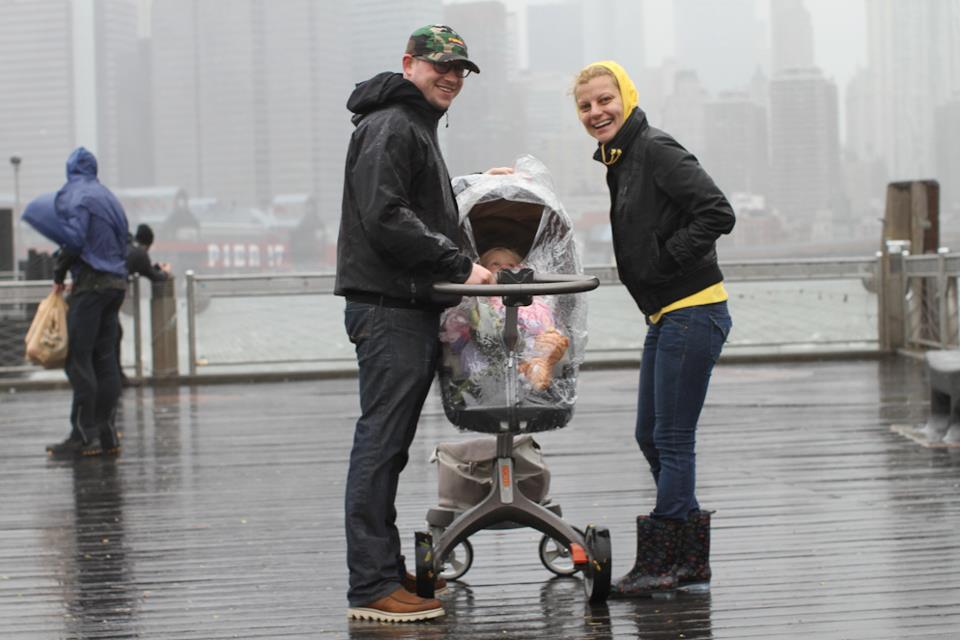 Unlike the mainstream media's more generalized photographs of city residents coping with the destruction, the subjects in Stanton's photographs evoke powerful senses of individuality and humanity.
Heartache, shock, and despair do not appear to be emotions exhibited by a majority of Stanton's Hurricane Sandy subjects. Instead, viewers are treated to optimism in the form of a young girl who refused to allow the obvious destruction to deter her trick-or-treating. One photograph showcases a happy, playful side of residents after the storm has passed; another captures the same emotion during the storm itself. In yet another photograph, a man standing amidst the rubble of his house tells the photographer of his gratitude toward the police officers who forcibly evacuated him.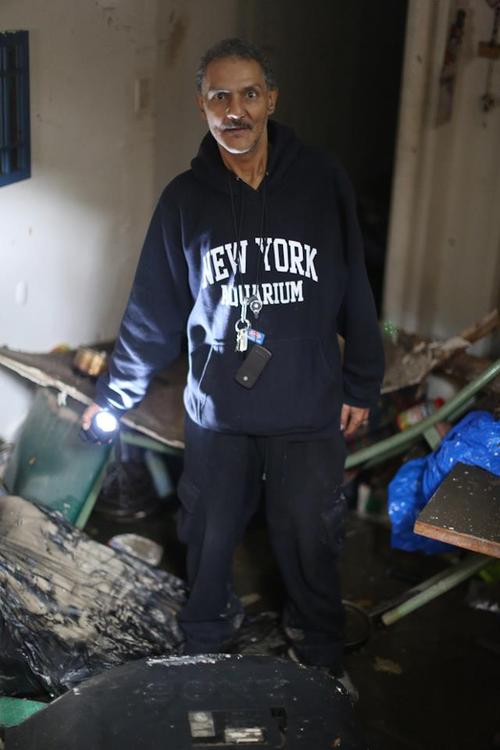 By capturing these emotions, Stanton's photographs expose a side of victims that often goes unnoticed in favor of more dramatic and sensationalistic examples of woe: the feeling that everything will indeed be OK. The subjects in Humans of New York are people who will not allow even a major hurricane to affect their true personalities.
While serving as an obvious historical record, the photographs that make up the late October and early November sections of the blog also illustrate a much more important point: the power of the Internet and its role in citizen journalism. By posting images of real people dealing with Hurricane Sandy in their own individual ways, Stanton has managed to create a record of how ordinary, everyday people reacted to the storm. His photos may not be drama-filled pieces that print publications and television broadcasts use to forcibly grab attention. Instead, they are honest.
Since beginning Humans of New York in 2010, Stanton has captured over 5,000 New Yorkers exemplifying their colorful personalities as they go about their everyday lives. He experienced an unexpected bout of notoriety in October 2012 when he showcased the bikini-clad body of Stella Boonshoft, sparking a debate about body image across Tumblr and Facebook.
Photos via Humans of New York