Amid mass worry about the coronavirus (COVID-19), it's important to keep both yourself and your living space clean–and that extends to your cellphone.
Why do I need to keep my phone clean?
According to data from the London School of Hygiene and Tropical Medicine, one in six mobile phones are contaminated with fecal matter. Researchers found that despite 95% of people saying they wash their hands after using the restroom, 92% of phones examined had bacteria associated with fecal contamination on them. In fact, your phone may even be 10 times dirtier than a toilet seat.
Phones carry a lot of germs, so here's what you can do to keep yours clean.
What can I use to disinfect my phone?
Disinfecting a phone can be a daunting task, especially if you've never done it before. Depending on your level of comfort using water or alcohol-based antibacterial cleaners, there are several options available.
This iteration of Windex will clean everything, including your phone, and leave it with a streak-free shine. Windex Multisurface Disinfectant has all the benefits of a glass cleaner while claiming to kill 99% of germs, leaving your phone free of transmittable bacteria.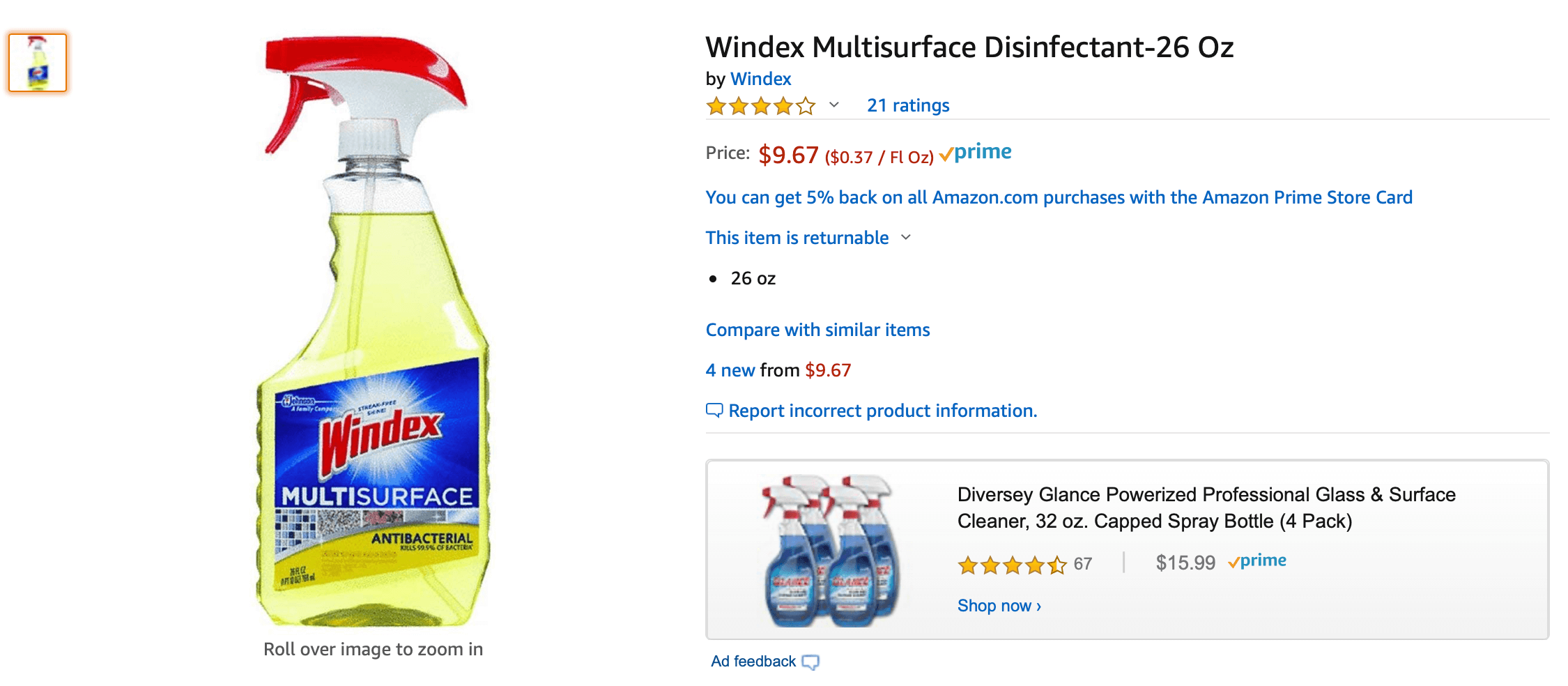 For cleaning electronics, and most types of glass, microfiber is one of the most recommended cloth materials. The texture keeps your phone scratch-free while capturing dust.

For the most straightforward clean, spraying a disinfectant glass cleaner on a microfiber cloth and then wiping down your phone will be quick, effective, and cost-efficient.
Consisting of a microfiber cloth and antibacterial cleaning polish, the iKlear Kit is something you could throw in your purse, backpack, or briefcase and have at the ready.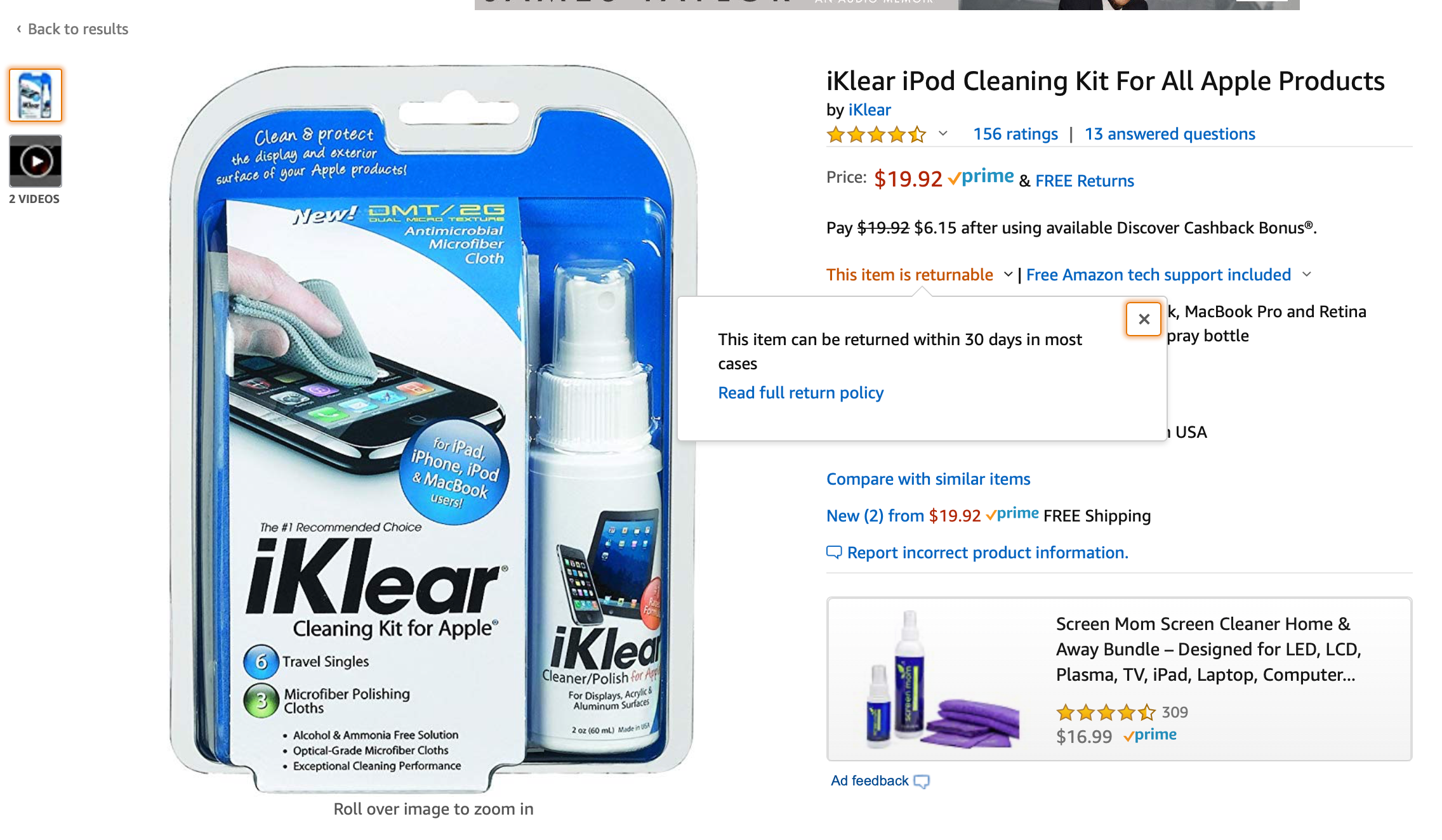 If you need something convenient enough to stick in your wallet or pocket, these cleaning wipes will do the trick. They are also a decent bang for your buck, with a pack of 100 coming in at $7.25.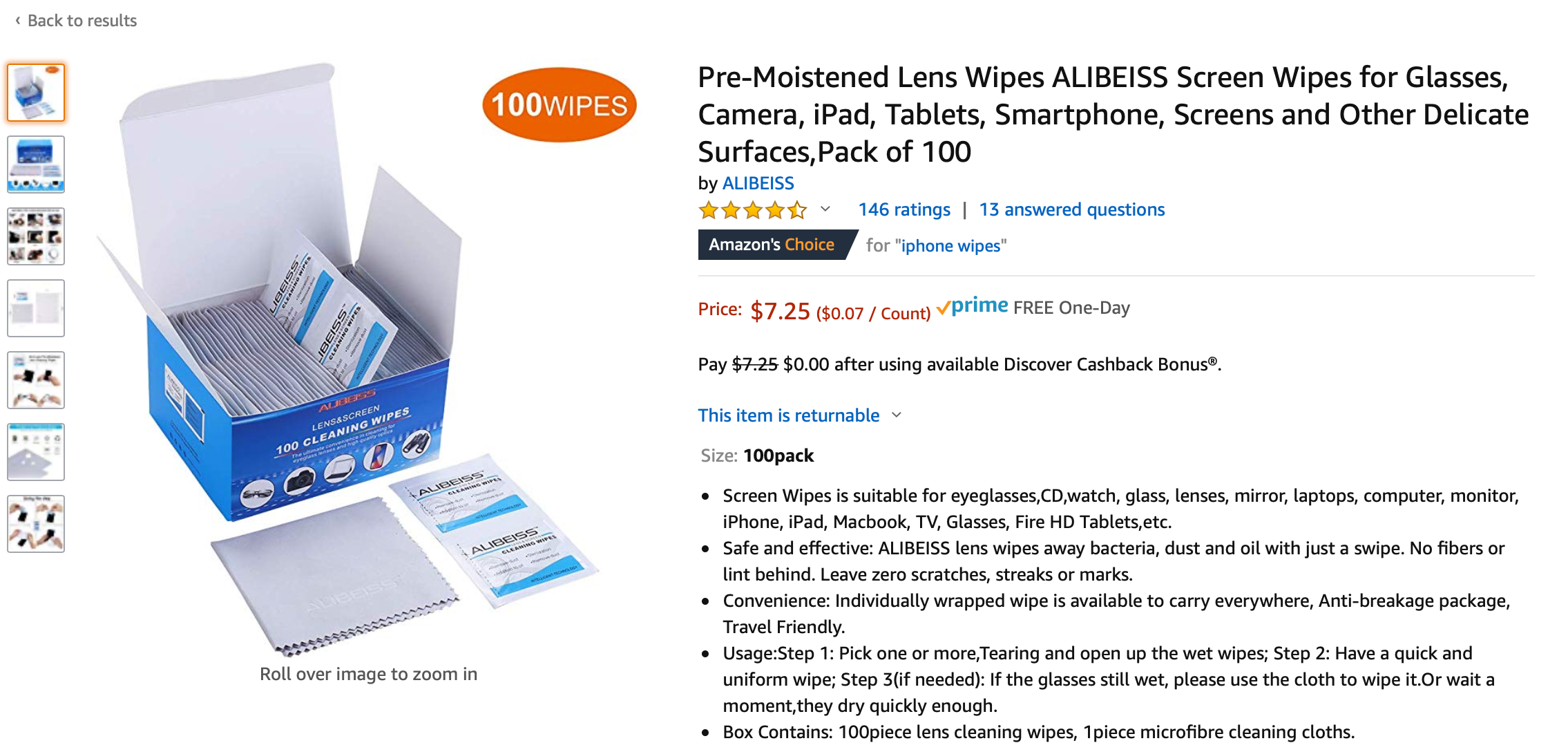 Of course, if reading that your phone most likely has fecal bacteria on it, making you want to throw it away and never touch it again, there are hands-free cleaning options, such as a UV phone sanitizer. This HoMedics sanitizer is slim and has a one-minute sanitation time, making it a solid choice for people on the go.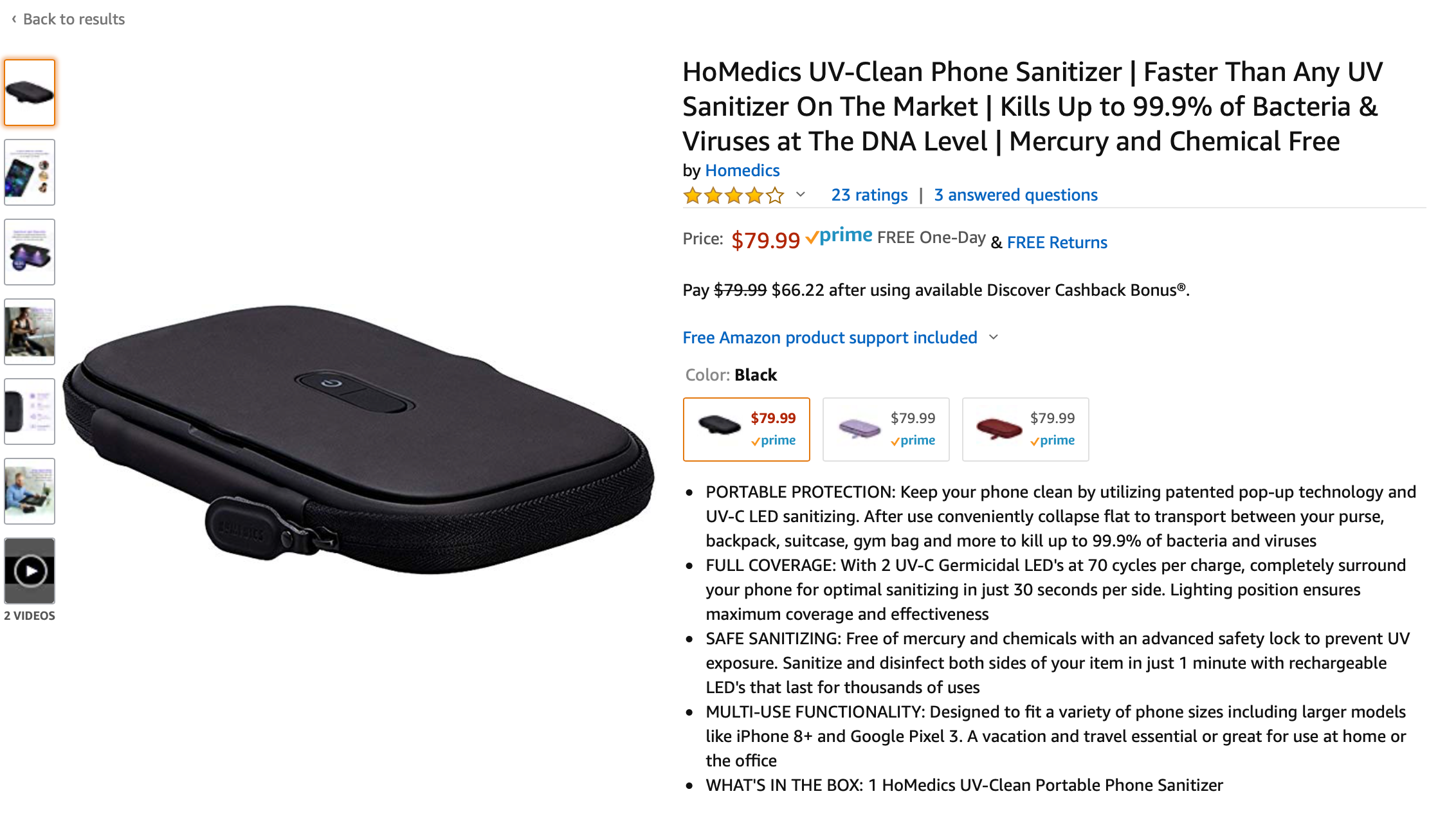 This UV disinfector can also clean watches, glasses, and toothbrushes. It will fit most handsets, but double-check that your phone doesn't exceed seven inches diagonally before purchasing.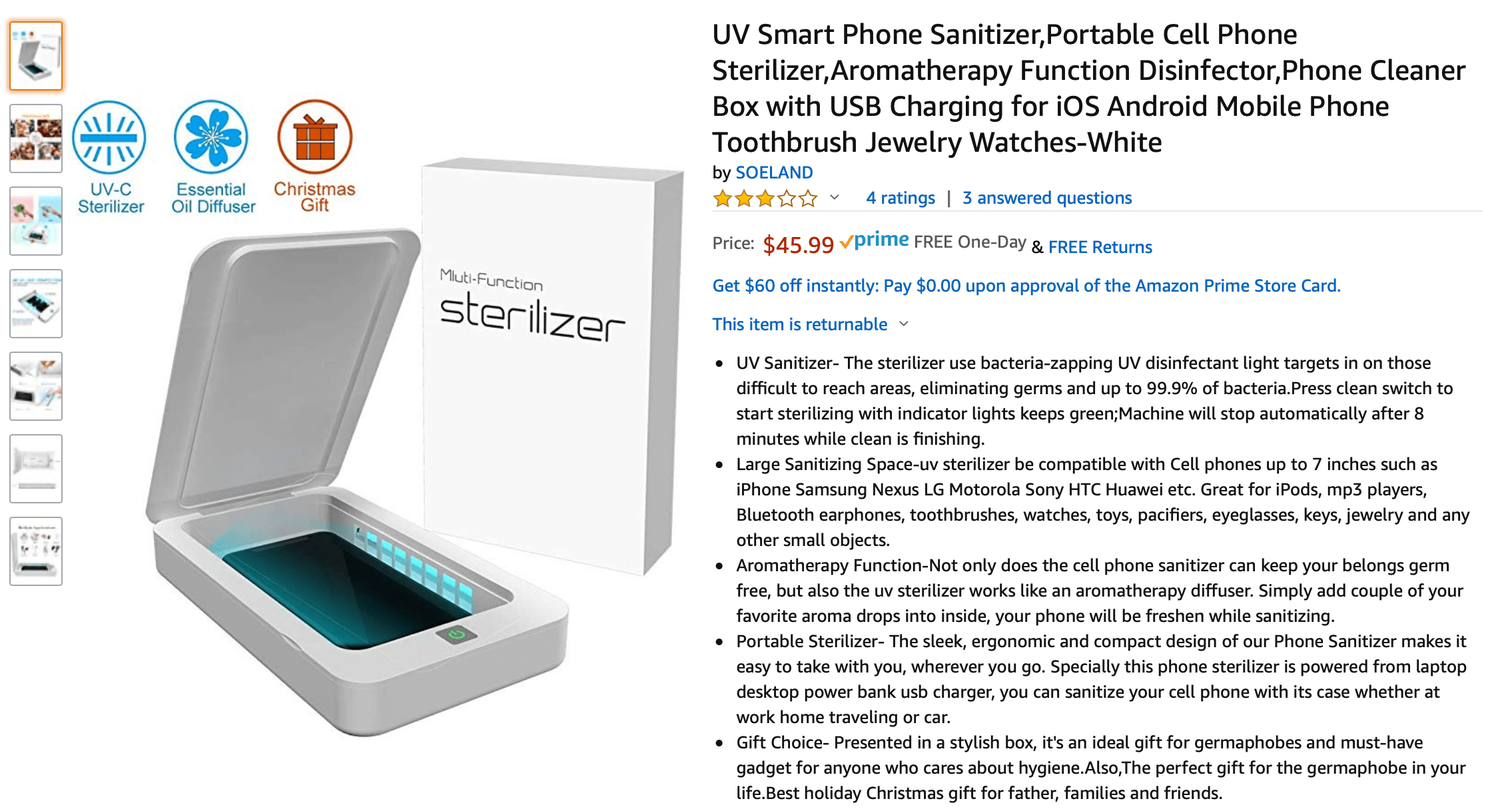 READ MORE:
H/T Yahoo Lifestyle