Frequent travelers know that a view can make or break a hotel experience. One woman was recently excited to book a room with a view of a waterfront skyline.
When she arrived, she realized that the "view" was actually a photo printed a shade over the window.
In a TikTok posted on Sunday, @ambershelbyy shows photos of the hotel room she booked as it was shown online: sunlit and with a view of the water.
She then demonstrates how the "view" is a photo placed on the window's shade.
On Tuesday, @ambershelbyy's video had over 650,000 views on TikTok.
In another video, the TikToker identifies the hotel she stayed at as Marriott's Fairfield Inn Staten Island in New York. The real view behind the window's shade was of a parking lot.
"We literally booked everything last week," @ambershelbyy wrote in her follow-up video's overlay text.
Though the hotel seemingly falsely advertised the window's view, @ambershelbyy said that she didn't have any complaints about the space.
"It was just too far for my liking from the city," she wrote.
She added that her husband booked the hotel and probably missed any possible disclaimer about the fake view.
However, the Fairfield Inn Staten Island doesn't have a disclaimer about the authenticity of the view shown on the website's photo gallery. Other photos of different guest rooms also show the skyline-printed shade.
When booking a room, though, a caption states, "Images may not fully represent the room features you booked." There aren't options to book a room with or without a view.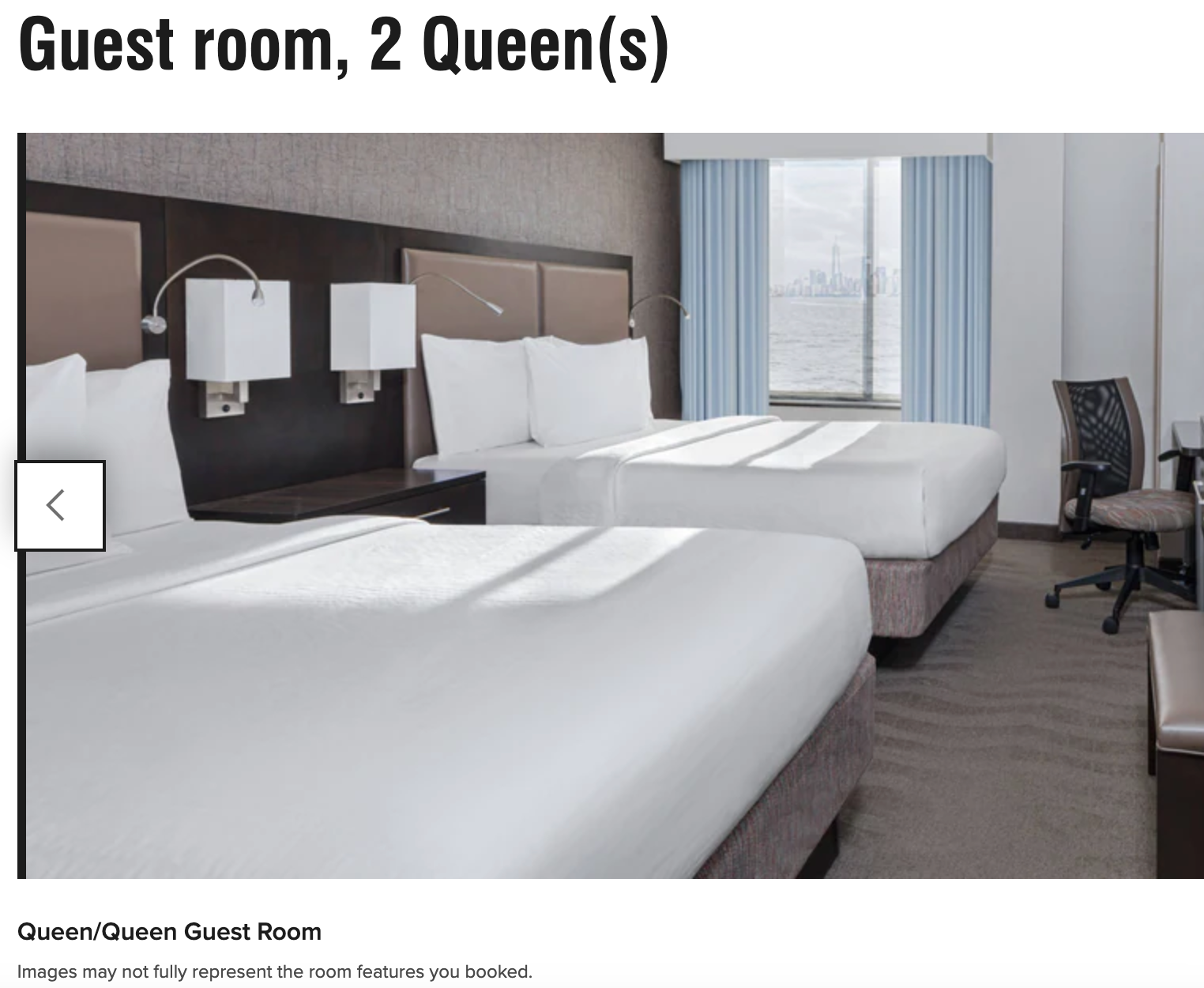 Commenters on @ambershelbyy's viral video thought the hotel's advertising strategy was hilarious.
"Oh Ok, they got jokes!!!" one commenter wrote.
"I CANTTTT LMAOOO," another said.
Others were frustrated on @ambershelbyy's behalf.
"This gotta be illegal," a commenter said.
"I woulda been UPGRADED IMMEDIATELY," another wrote.
The Daily Dot has reached out to @ambershelbyy and the Fairfield Inn Staten Island.


We crawl the web so you don't have to.
Sign up for the Daily Dot newsletter to get the best and worst of the internet in your inbox every day.