Japanese exporter J-List is one of the Western anime community's most important anime and manga retailers. But the exporter claims it's hit a snag with sending products to Australian hentai fans: The country's customs agents are reportedly "rejecting packages containing any adult product."
Earlier this month, mail service DHL Japan warned J-List against sending adult-oriented products to Australia after the retailer's 18+ shipments were rejected, J-List's Peter Payne claimed in a blog post published last week. "Following that, current Australian orders with adult items in them were returned to us this week," Payne wrote.
J-List's adult catalog includes "onaholes, hentai manga, doujinshi, cast-off figures, JAV DVDs, and any product marked with a +18 symbol on the product's thumbnail." The site will continue shipping non-adult products to Australia.
The Australian Border Force bans "illegal porn" from entering the country. This includes child pornography as well as media depicting "matters of sex, drug misuse or addiction, crime, cruelty, violence, terrorist acts or revolting or abhorrent phenomena in such a way that they offend against the standards of morality, decency and propriety generally accepted by reasonable adults." The obscenity clause, while seemingly vague, has left J-List with no other option than to end exports to Australia for adult products, the site says.
But despite fears stoked by sites such as Sankaku Complex and Bounding Into Comics, a full-blown Australian hentai ban may not be in order. Popular onahole reviewer Infernal Monkey claims that other retailers did not receive such warnings from DHL and will continue shipping to Australia. Instead of an anime porn crackdown, J-List's problems may be linked to its less-than-discreet packaging on adult toy shipments, Infernal Monkey tweeted.
"I reached out to otonaJP—another Japanese-based retailer—regarding the news, who thankfully confirmed they'll still be shipping to Australia (and received no such 'recommendation' from DHL). So for now this just appears to be an issue with J-List fucking something up along the line?" Infernal Monkey wrote in a blog post on Oct. 15. "Still a worrying prospect though."
An Australian industry member specializing in English visual novels told the Daily Dot that the Australia Border Force's "illegal porn" ban isn't necessarily intended to prosecute anime porn but to target material featuring sexual exploitation and non-consensual violence.
"Unfortunately, it's a little less sensational than [Payne] makes out: the ban is for child porn and other porn deemed extremely offensive, like snuff and bestiality," the source told the Daily Dot. "I would hazard a guess that Japan carries with it an unfortunate bias in Australia that its porn is either weird 'fucked up shit' or too close to [child porn], which is why it was likely sent back without any further thought."
The anime community has historically grappled with media censorship, a problem further compounded by Australia's infamous censorship woes for consumers. Earlier this summer, the Australian Classification Board refused to classify three volumes from the popular light novel (a Japanese illustrated novel) series No Game No Life, Anime News Network reports. By refusing classification, Australia banned these novels' distributions. The ban was supposedly enacted over sexually suggestive depictions of underage and seemingly underage characters in the series.
Australia's Centre Alliance applied for the novels' classification, according to Anime News Network, essentially leading to the works' bans. Earlier this year, Centre Alliance's Senator Stirling Griff pushed for a thorough review of anime and manga imports over concerns of sexualized depictions of underage characters.
"There is, unfortunately, a dark side and a disgusting side to anime and manga, with a significant proportion of the two media featuring child abuse material," Griff told the Senate, according to the Canberra Times. "They contain depictions of wide-eyed children, usually in school uniforms, engaged in explicit sexual activities and poses, and often being sexually abused."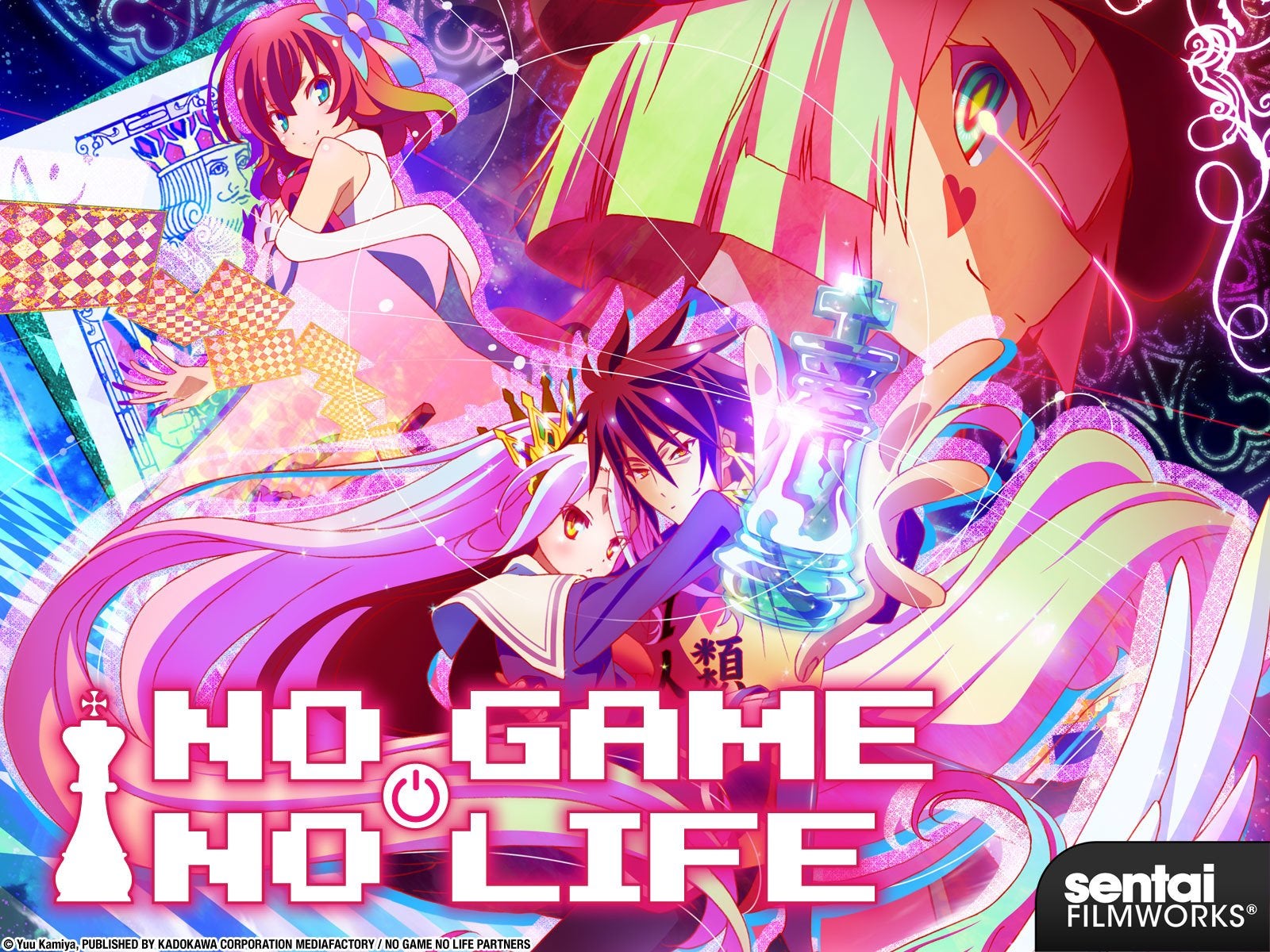 When asked about the No Game No Life ban, the anonymous industry member said the series features "pretty uncomfortable" depictions of underage and underage-coded characters. These include the three banned novels, which offer suggestive depictions of "actual underaged and suggestively-underaged characters," they said. But they also called the No Game No Life ban an "overreaction" rooted in "government officials easily [making] the whole medium into some kind of morally bankrupt boogieman."
"I think on the whole the country leans conservative and is likely to believe when politicians like Stirling Griff make sweeping statements about all manga and anime, especially when that's backed up by the unfortunately pervasive opinion that Japan is weird when it comes to adult entertainment," the industry member told the Daily Dot. "Of course, those of us who know better have different opinions, but public speeches like Griff's, along with sudden bans like No Game No Life, likely build a perception against all anime/manga."
Lolicon and shotacon, or adult material depicting underage anime characters, is a subgenre within the Japanese hentai industry. But this material should not be considered representative of the Japanese manga and anime industry, let alone hentai as a whole. Chiaki Hirai, an editor for Anime Feminist, stresses Japan "has its own issues with sexual content, it's a different beast, so to speak." But Japanese artwork, including adult media, cannot be separated from its cultural context.
"On one hand they have a very draconian standard for censorship of genitalia that I, to this day, cannot fathom why it persists. Yet at the same time they also play fast and loose with sexualizing minors," Hirai told the Daily Dot. "The thing about so many of these products are, they weren't necessarily created with a foreign market in mind, so it's hard to judge based on Western standards of obscenity without close and culturally sensitive inspection."
Adult anime and manga works have previously faced discrimination by customs agents in the West. After ordering ShindoL's Metamorphosis, cosplayer Tenleid tweeted, Canadian customs detained the manga over claims the material constituted "obscenity." Hirai directed the Daily Dot to Tenleid's experience, calling Metamorphosis "pretty hardcore on its themes" but not necessarily "'obscene' enough for censure when you look at it as a fictional story."
"The biggest issue I have with Western nations enacting censorship rules against pornography is that these are rules that weren't designed to evaluate foreign media with a critical eye," Hirai said. "I'm sure you're well aware that 'think of the children' laws already are weaponized to censor people from expressing themselves authentically. The people making these rules up seldom involve the people who produce the content. I feel this issue is amplified when these rules are applied to a different culture entirely."
For the time being, Australia may not be dealing with a full-blown hentai ban. But the panic is somewhat justifiable. When asked whether America could implement its own crackdown on adult anime content, Hirai said it's a possibility.
"The U.S. could go this direction," she told the Daily Dot. "We're policing sexuality more and more, and our country has certainly embraced right-wing conservative values. This further erosion is potentially likely, but I can't say much more than that."
Update 9:31pm CT, Oct. 22: After this article's publication, Payne clarified DHL Japan's advice to J-List and how J-List's new shipment policy would impact exports to Australia. "So basically, all we've been told by DHL is that the Australian customs has told us that all 18+ items coming from Japan are in danger of being seized by customs, and that we should not send any items identified as 18+," Payne said. "We're assuming this generally relates to onaholes and would continue to ship, say, a nude artbook or How to Draw book that contained nudity in it."
The situation remains "very unclear" and ultimately leaves enforcement "up to the whimsy of whoever is checking a given package," Payne said. When asked, he did not discount that J-List may be facing increased scrutiny if, for example, the retailer was placed on a list requiring the Australian Border Force to open and examine all imports from J-List.
"In general, the idea of a liberal Democracy 'trying to do the right thing' to the point that they're basically in sync with sexually repressive states like Saudi Arabia is ridiculous to me," Payne said. "In 2020, the safest sex partner is ourselves, yet denying Australian men a wank just because the products in question come from Japan is beyond all common sense."
As for whether similar censorship could hit the U.S., Payne stressed America has a "better tradition of protecting individual freedoms" in comparison. "Also, we're careful of the products we put on the site, and wouldn't stock items that were too extreme," he told the Daily Dot.
When reached for comment, a DHL spokesperson said: "DHL Express is aware of this false allegation and would like to reiterate that we operate in strict adherence to local customs regulations across the 220 countries and territories that we have a presence in."
The Daily Dot reached out to the Australian Border Force as well for comment.
---
Today's top stories